I typically make my own homemade pizza instead of grabbing the frozen ones from the store. I make the dough from scratch, make my own pizza sauce and even my own pizza sausage from ground pork. So making a pizza isn't really something I whip together last minute. However, I found these little pizza puffs that are pretty quick and perfect for when guests stop by. They also make awesome appetizers for game day or for plopping on the couch to watch a movie.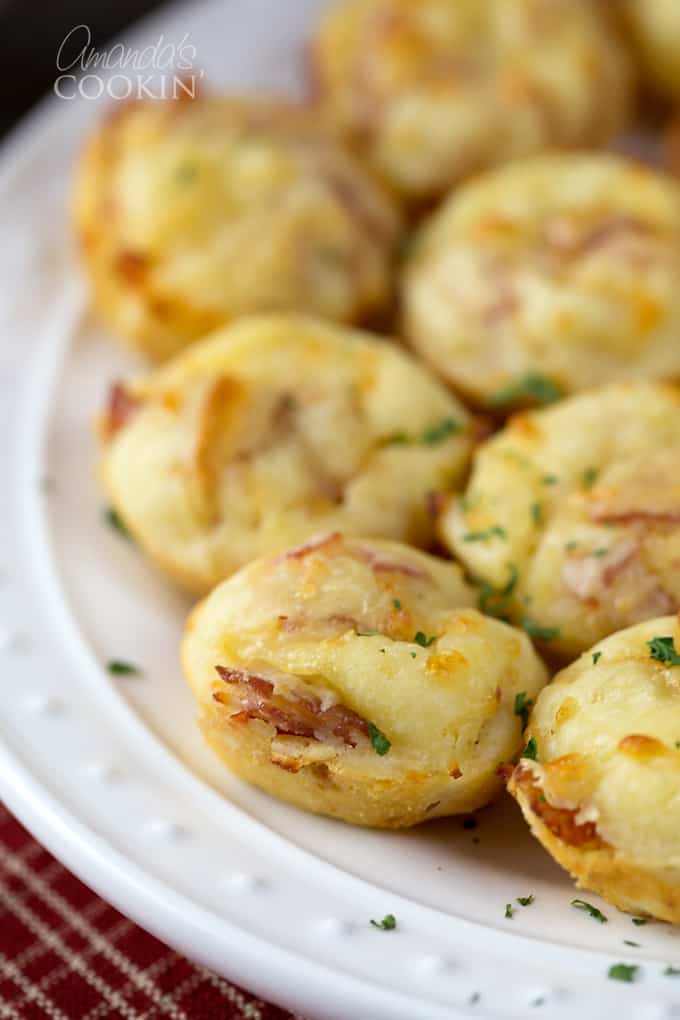 Pepperoni Pizza Puffs
I stumbled upon Cathy's post for her pepperoni pizza puffs quite some time ago. It just so happened that I had to bring a side dish for a party coming up. I remembered that I had saved these somewhere deep in my bookmarks tab, and light bulb! Who doesn't love pizza? Especially in bite size portions, we all know everything is better in miniature form.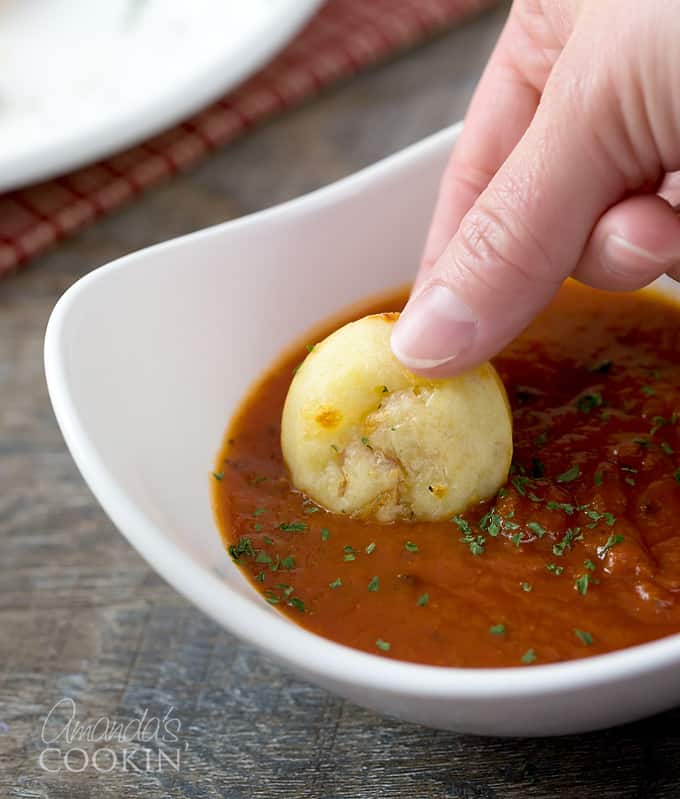 I followed Cathy's recipe, but did add some sausage in some of my pizza puffs and used my homemade pizza sauce for dipping.
There are affiliate links in this post. That means if you buy something from that link, I will earn a small commission, but it won't cost you anything additional.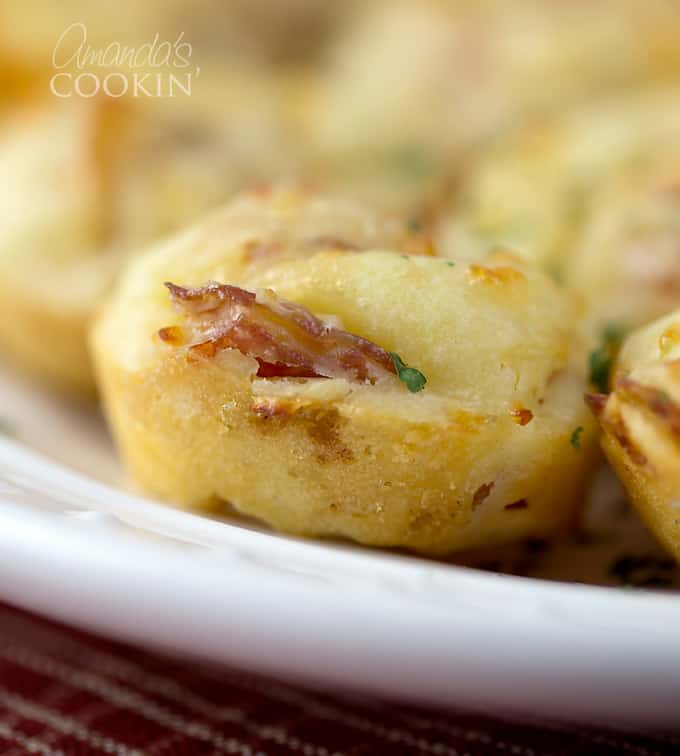 Ingredients:
3/4 cup flour
3/4 teaspoon baking powder
3/4 cup milk
1 egg, lightly beaten
4 ounces mozzarella cheese, shredded (about 1 cup)
4 ounces pepperoni and/or sausage, cut into small pieces (about 1 cup)
1/2 cup pizza sauce
Helpful Kitchen Tools:


PRINT THIS RECIPE AT THE END OF THIS POST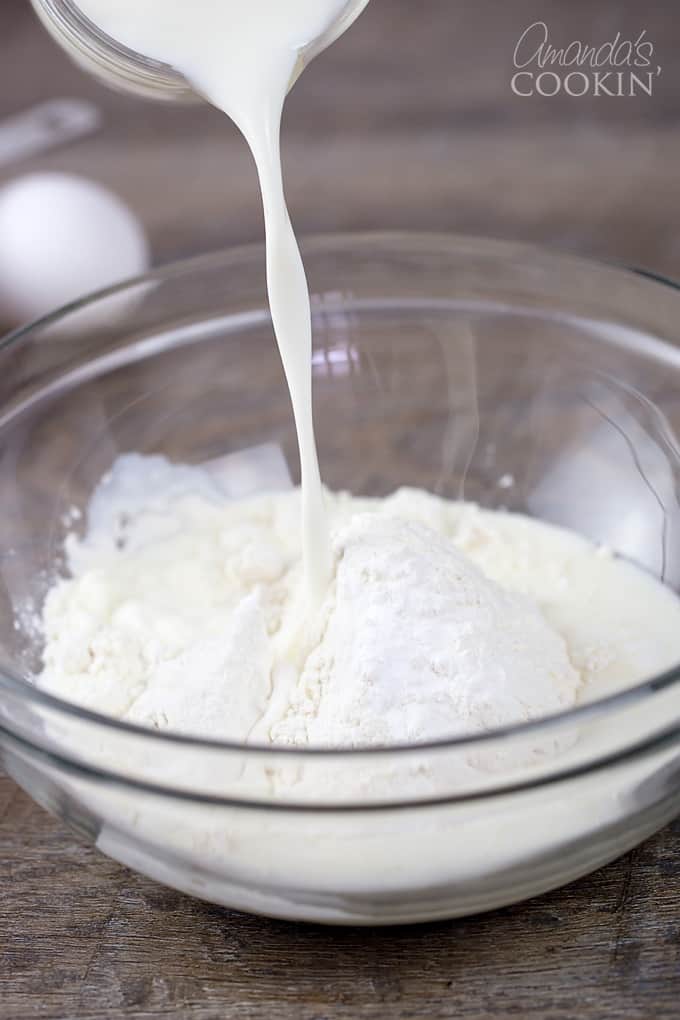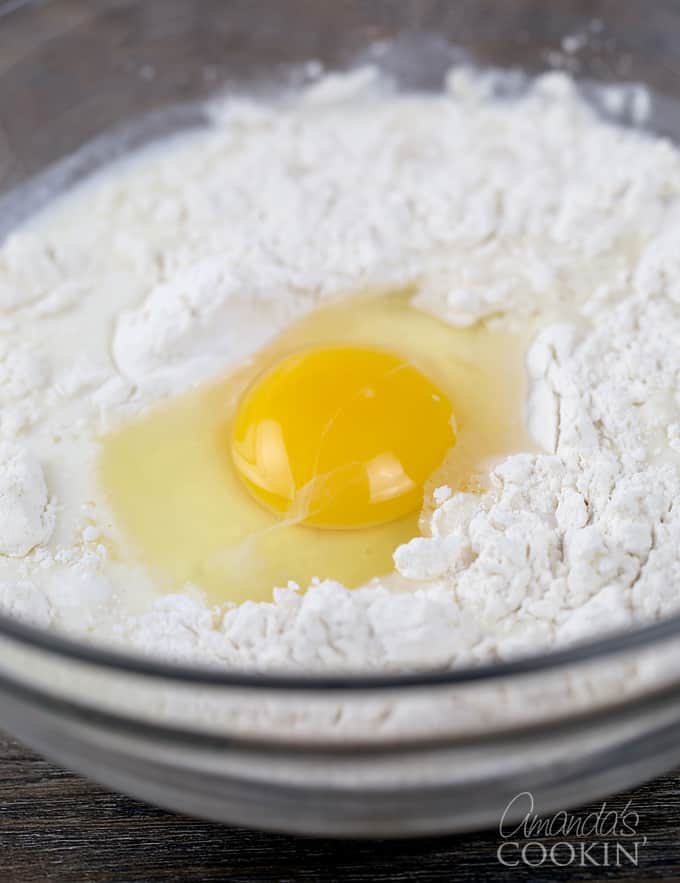 In a large bowl, whisk together the flour and baking powder; whisk in the milk and egg. Next stir in the mozzarella and pepperoni and/or sausage; let stand for 10 minutes.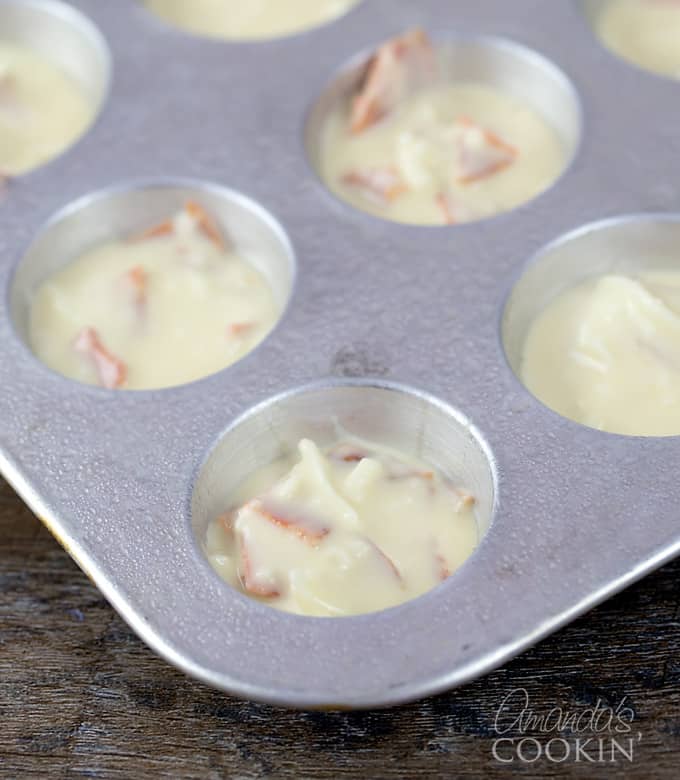 Stir the batter and divide among the mini-muffin cups. Bake until puffed and golden, 20 to 25 minutes.
Enjoy your delicious pizza puffs, but don't forget to share them!
This post was originally published on here on May 5, 2011