If you're a fan of my Kitty Litter Cake, then you'll love these Boogers on a Stick. It's a delicious yet gross Halloween party food I made many years ago when I still owned my old website, Family Corner. In fact, the old photos are still floating around the web here and there, only back then I used pretzel logs. This time I asked an Amanda's Cookin' contributor, Jennifer, if she and her adorable daughter would be willing to remake the recipe for all of you.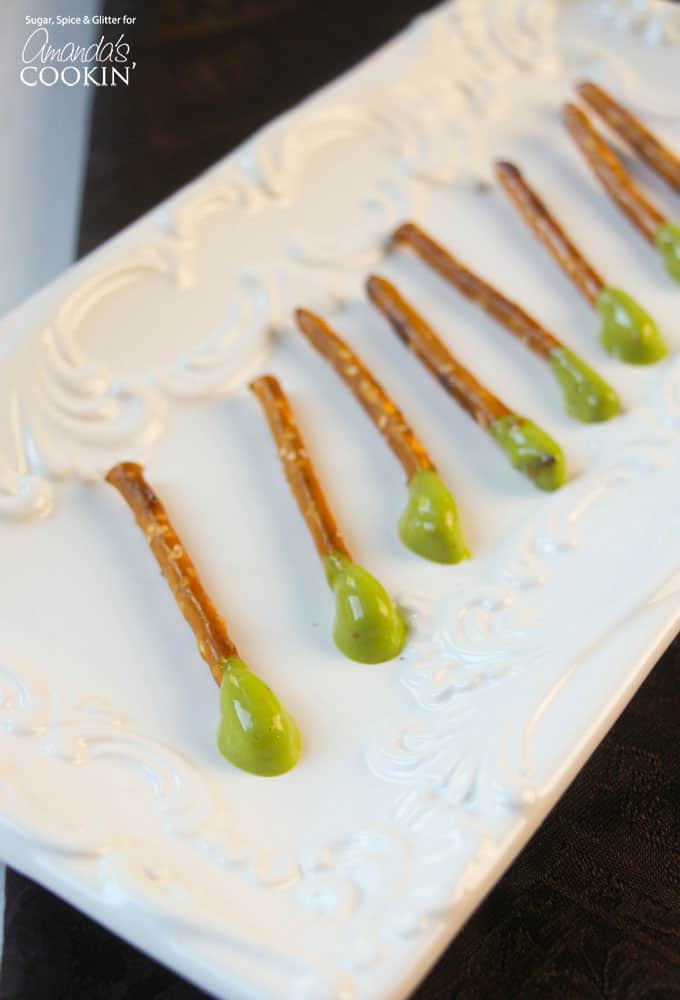 Boogers on a Stick Recipe
Jennifer said "I didn't think it was possible, but I was actually able to make a Halloween snack that my daughter found too gross." That's awesome Jennifer! I'll let you take it from here:
This recipe reminds me of something you would read in a Roald Dahl book – a gross seeming snack that is actually delicious. In this case, the sticks are actually pretzels and the boogers are a tasty cheese dipping sauce.
You can use Cheez Whiz or a Salsa con Queso for a bit more flavor. I like to present a few sticks with the boogers already dipped, and then leave a few plain pretzel sticks for guests to dip themselves. You can make the dip ahead of time and keep it in the fridge for a couple of days, however leave the pretzel dipping until just before your party to prevent the pretzels from becoming soggy.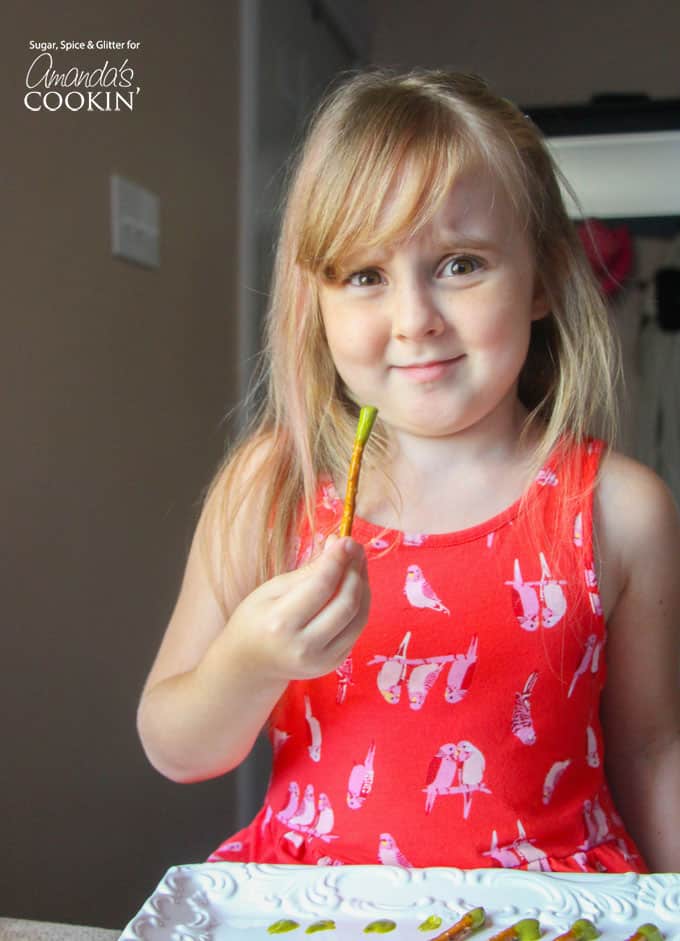 This is one Halloween party food is sure to gross out your party guests – especially as some guests let their curiosity get the better of them and start tasting the booger dip! Maybe offer a small prize for anyone up to the dare!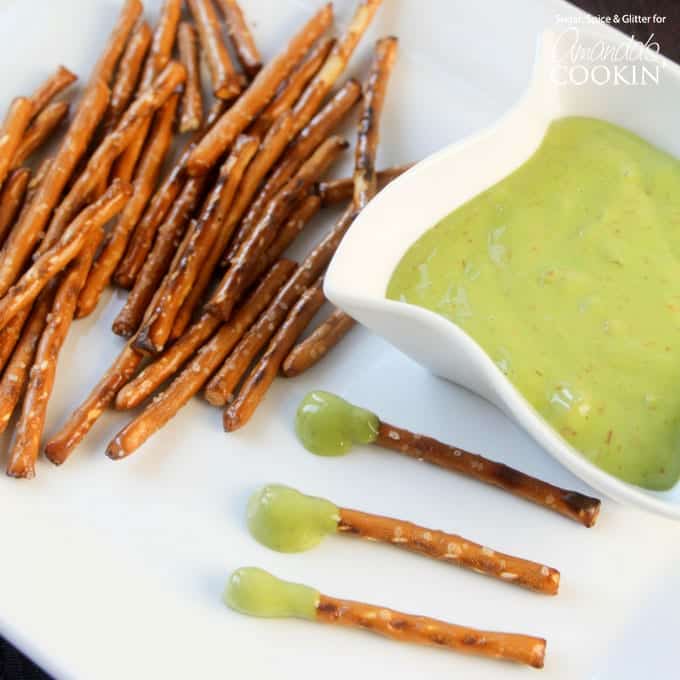 Ingredients Needed for Boogers on a Stick
1 bag Pretzel Sticks
1 jar Cheez Whiz
Green food coloring
Kitchen Tools You May Find Helpful:
Serving platter
Serving bowl
Mixing bowl
I didn't think I would ever catch myself encouraging my daughter to "eat her boogers" but, the pictures speak for themselves!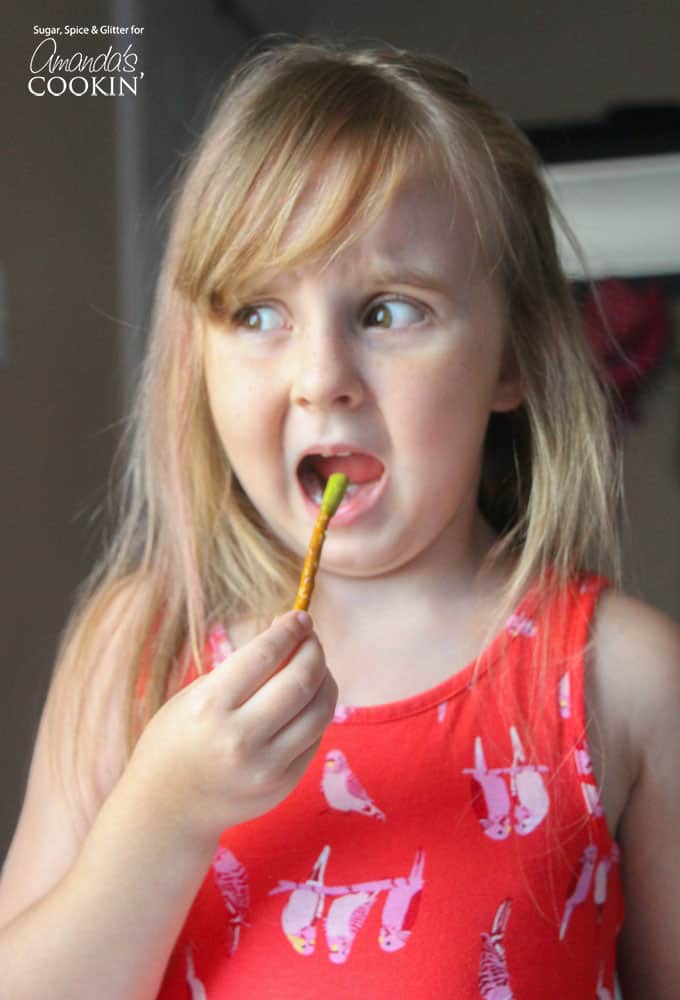 I really hope she doesn't now think that boogers are secretly delicious…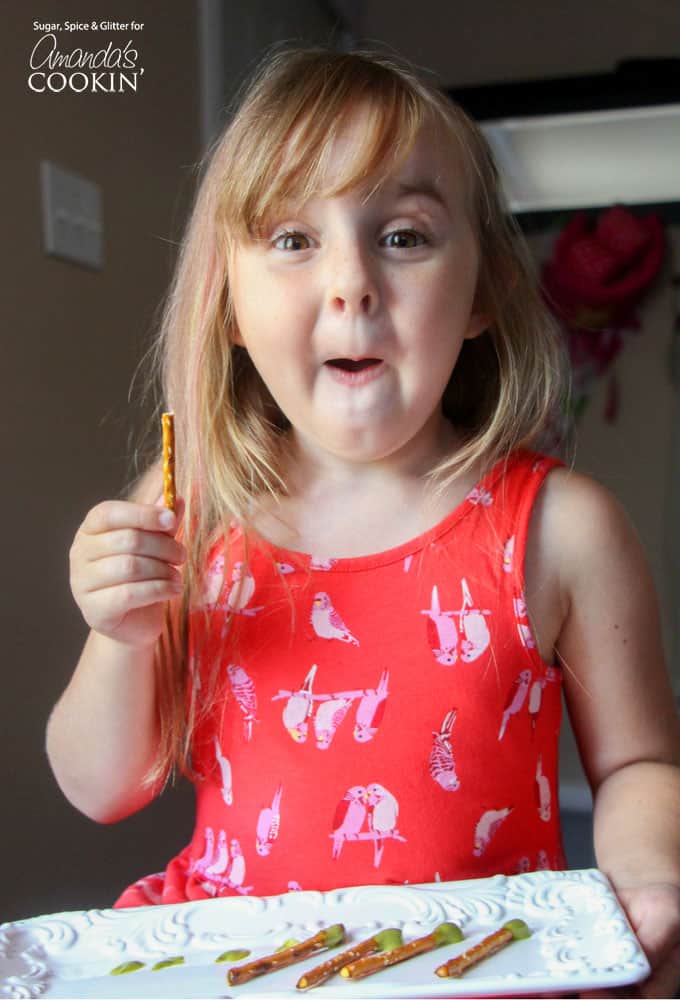 Are you planning a Halloween party this year? Would you serve some boogers on a stick to your party guests?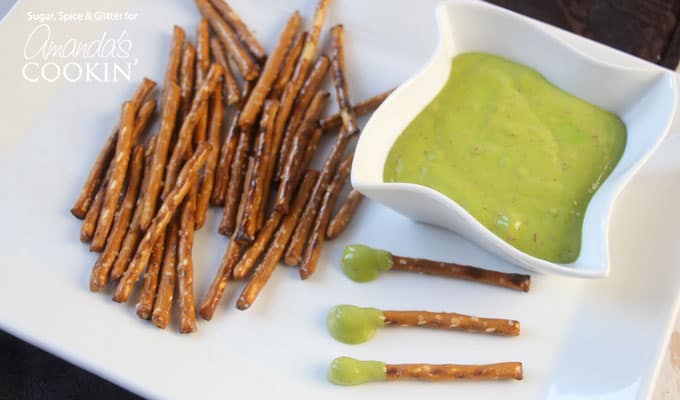 Here's the original photo I posted waaaaay back in 2005 on my old website!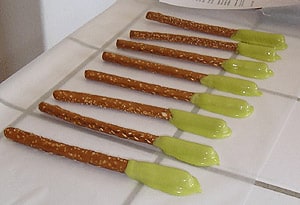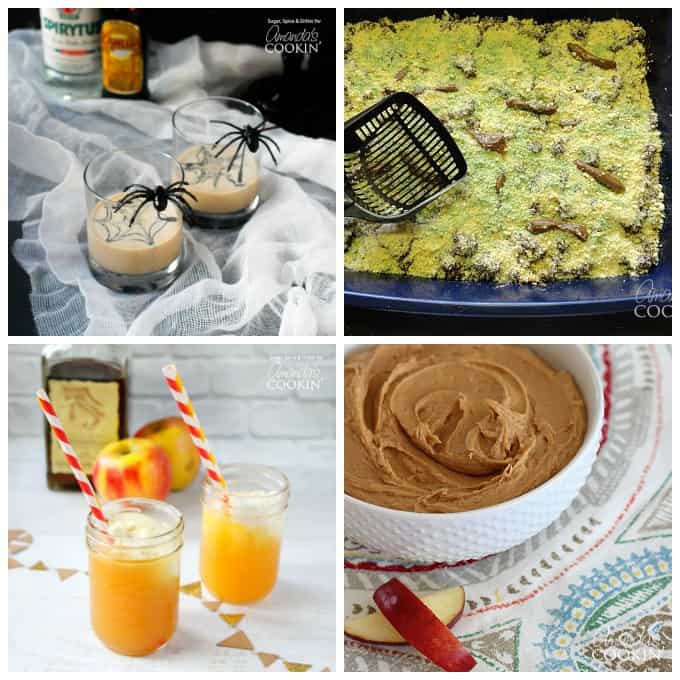 HALLOWEEN AND HARVEST PARTY IDEAS: