I needed chocolate today, and peanut butter cookies sounded great too. The hardest part about these peanut butter chocolate chunk bars was waiting for it to cool so I could cut into them and eat one (or two)! These bars are easy to throw together and make a delicious snack, or in my case, a great way to satisfy a chocolate craving.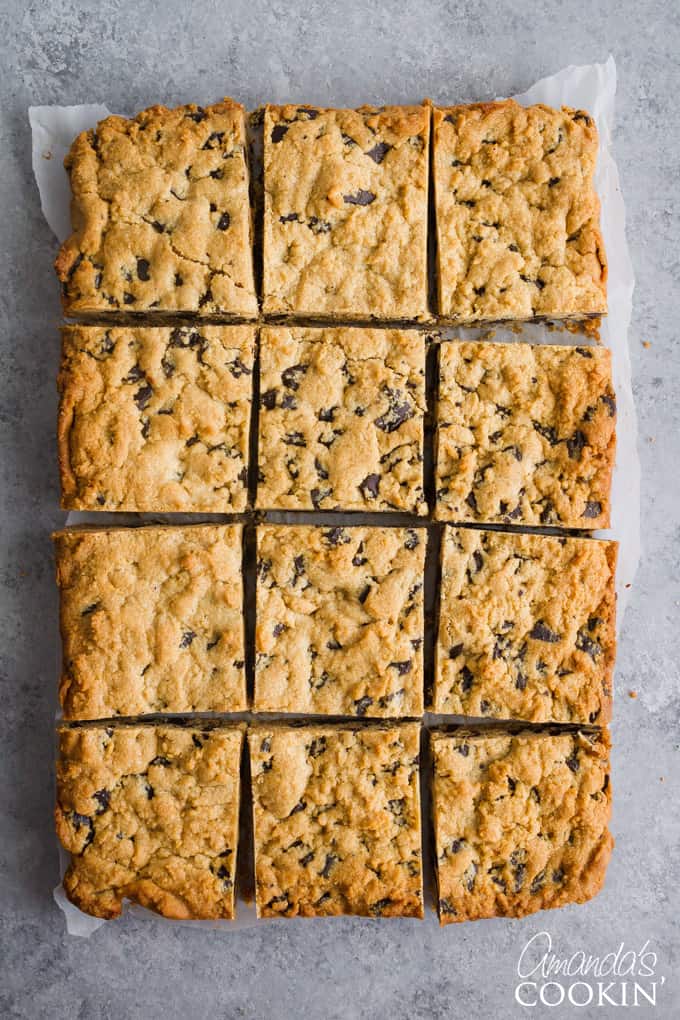 Peanut Butter Chocolate Chunk Bars
These peanut butter chocolate chunk bars are actually a basic chocolate chip cookie dough with the addition of peanut butter. If you already have a favorite chocolate chip cookie recipe, compare yours to this, then add peanut butter in proportion.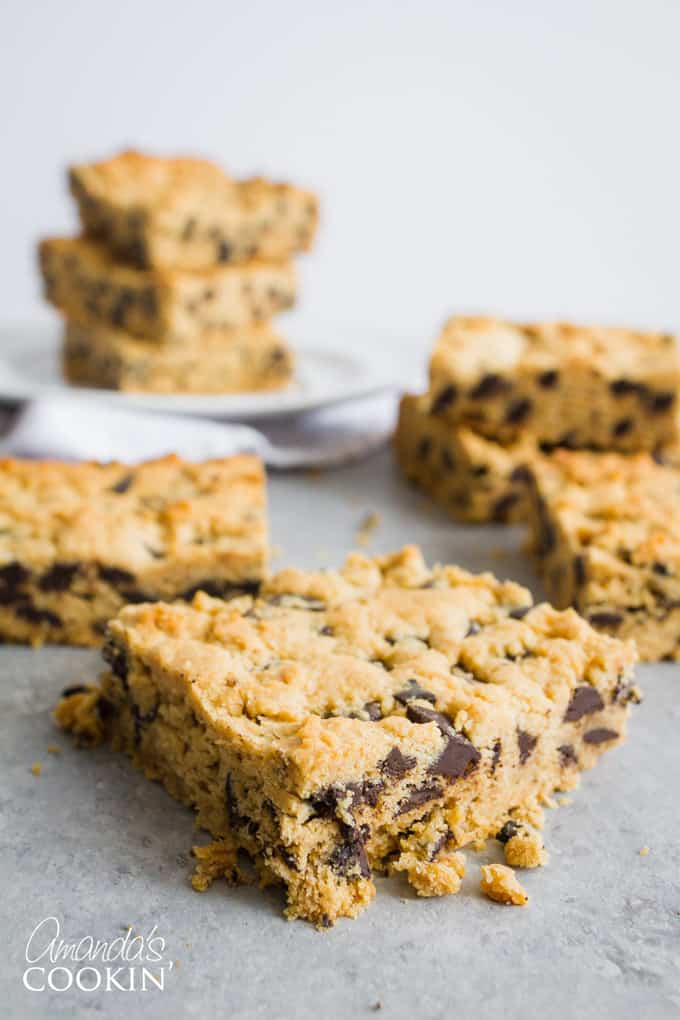 You could also add chopped nuts, but I'm the only one who enjoys them in baked goods around here, so I left them out.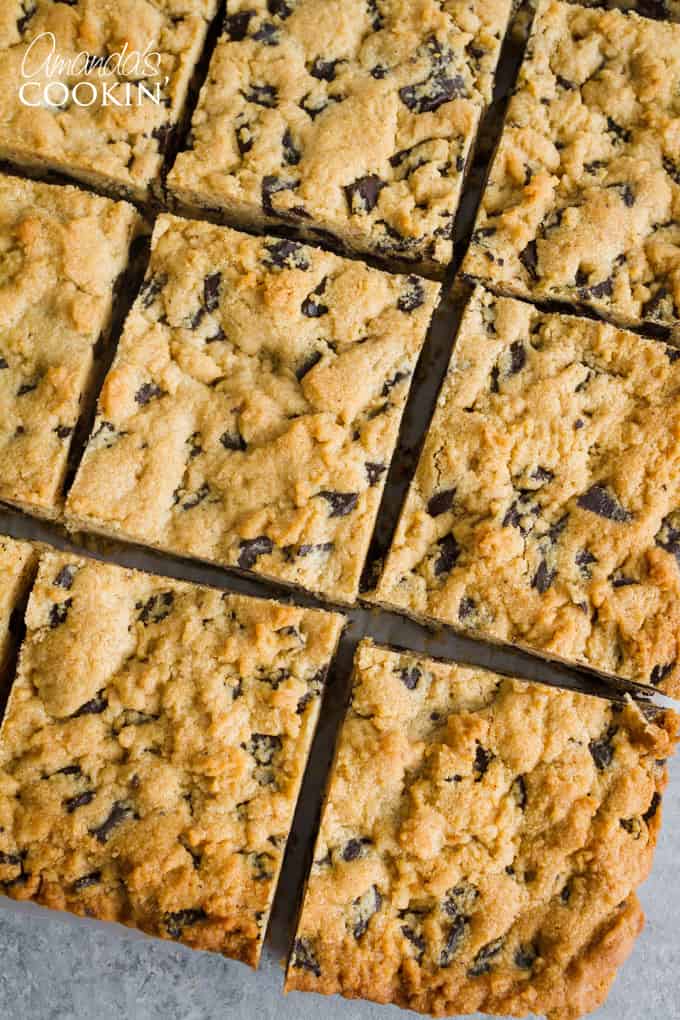 Ingredients for peanut butter chocolate chunk bars
1 3/4 cups all-purpose flour
3/4 teaspoons baking soda
1/4 teaspoons salt
3/4 cup unsalted butter (1 1/2 sticks)
1 cup creamy peanut butter
1/2 cup sugar
1/2 cup packed light brown sugar
1 egg
1 teaspoon vanilla
12 oz chopped semisweet chocolate (or a bag of chocolate chunks or chips)
Note: If you like nuts in your cookies, add 1 cup of chopped salted peanuts when adding the chocolate.
Helpful Kitchen Tools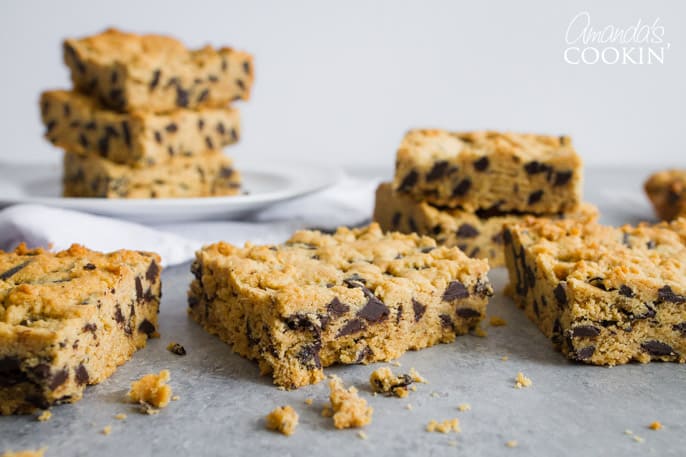 These peanut butter chocolate chunk bars will be gone in a heartbeat, so make sure you set yourself aside a piece! If you love peanut butter and chocolate as much as I do, you'll want to check out my favorite soft and chewy Peanut Butter Cookies recipe and the best ever Chocolate Chip Cookies recipe!
Or maybe you're looking for something similar to these bars, and in that case, we've got you covered! You'll love these Chocolate Chip Blondies bars.
This post was originally published on this blog on March 15, 2011.