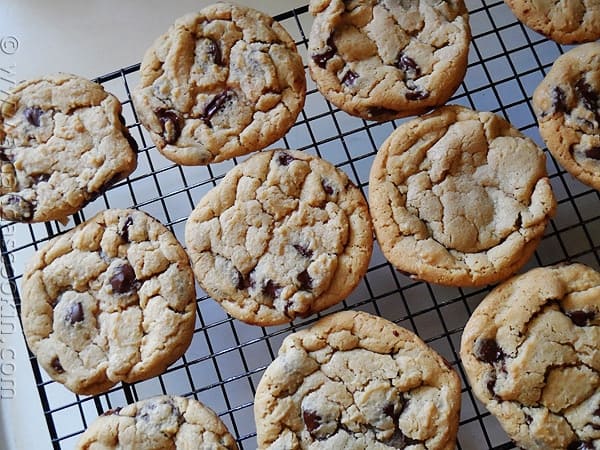 Now those are my new favorite. It took me a few tries to get the right baking time, but I finally have them perfected and my chocolate chip loving family is quite grateful!
In July I attended Evo Conference (Evolution of Women in Social Media) in Park City, Utah. That trip was made possible by the fabulous people behind Prime Publishing, though you probably know them better as Recipe Lion. They have a huge collection of recipes on their site as well as on their sister sites. They also offer tons of free recipe e-books for download! So if it's recipes you want, you'll definitely want to hit their site. I love working with them, and their editors are top notch!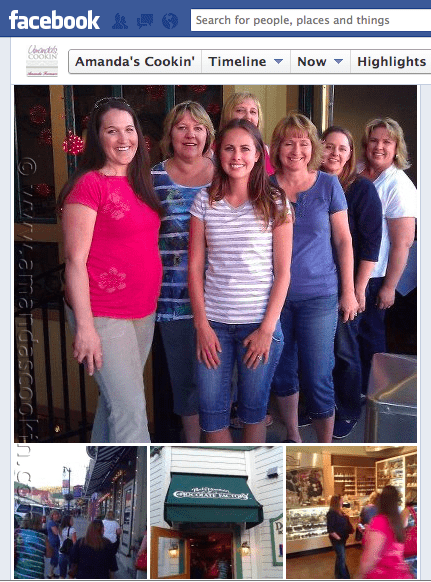 You can see the photo album I posted on Facebook here.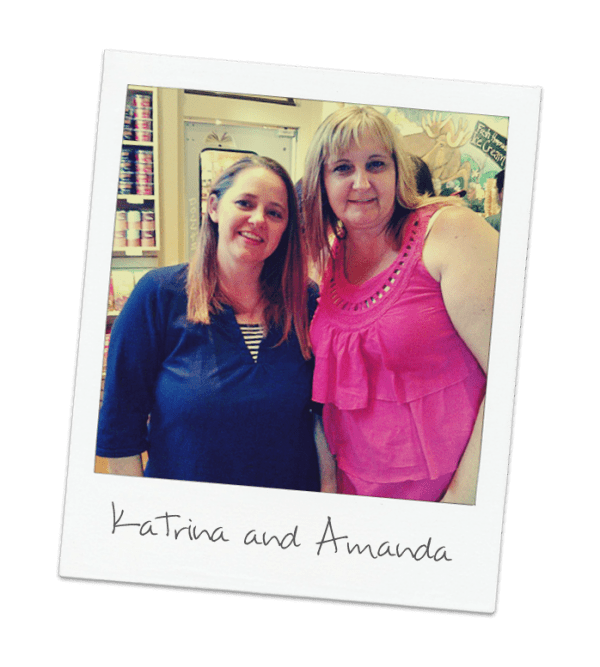 I arrived on Wednesday afternoon right around the same time as Megan of Megan's Cookin'. Barbara of Barbara's Bakes picked up both Megan and I from the airport and we went out for a bite to eat. Afterward we checked in to our room which we would be sharing along with Debra of Taste & Tell, Carrian of Sweet Basil, and Sandra of Everyday Southwest. The conference was Thursday, Friday and Saturday, but my flight wasn't leaving until around 2:00 PM on Sunday, so Katrina of Baking and Boys invited me to stay the night at her home.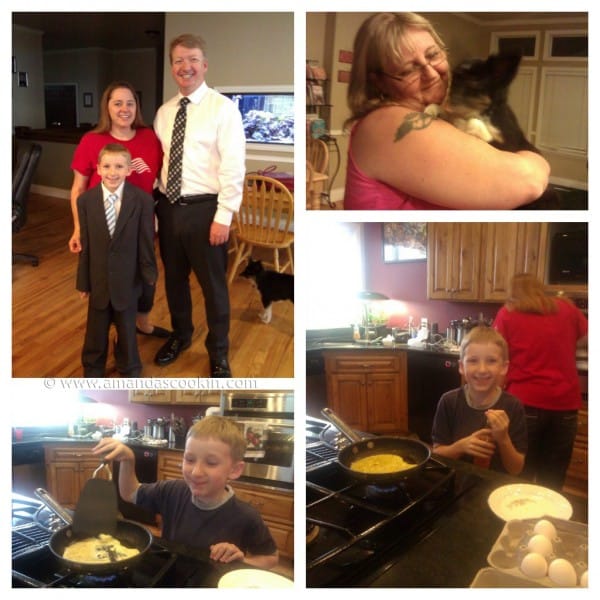 How could I say no? I ADORE Katrina and have heard so much about her family that I knew it would be a great time, albeit too short. I couldn't have been more right. I felt so welcome in Katrina's home, her husband Kevin was wonderful as were her adorable four boys. Pictured above is Taylor making his own eggs for breakfast. Cool kid! It was such a blast hanging out with Katrina, I only wish we had had more time!

While I was there, Katrina baked up some of her favorite chocolate chip cookies…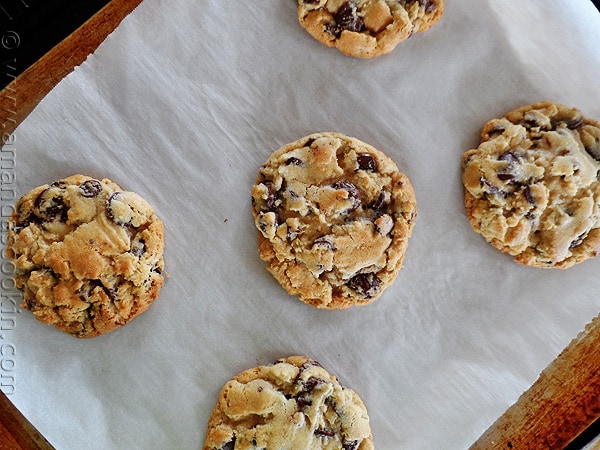 and we talked about the available light in her fabulous kitchen.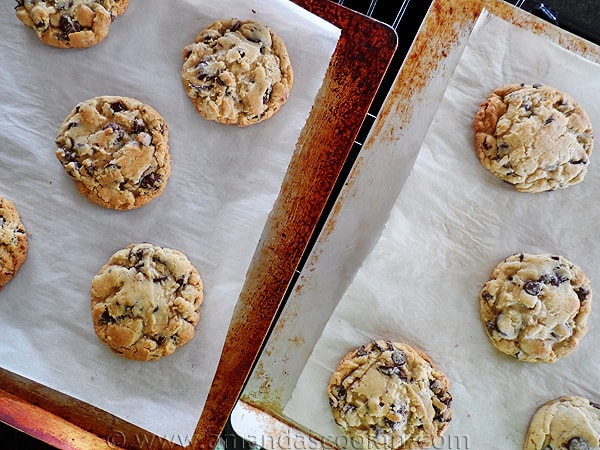 We played around with a few camera angles and took some pictures of her cookies.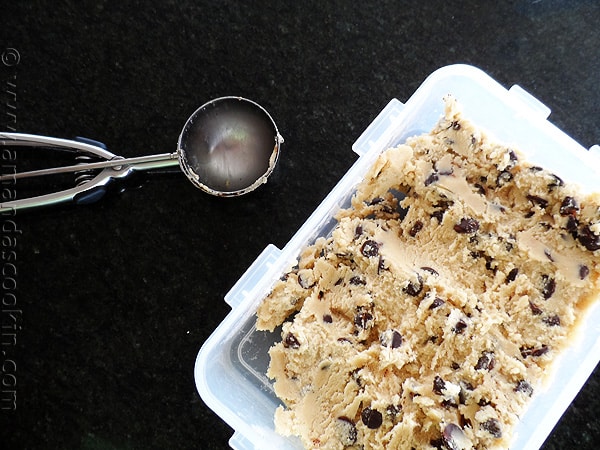 She sent me home with a box, which I carefully guarded them with my life on the plane so that everyone in the family would be able to enjoy some. They were very well received and everyone raved about them. So I guess we have a NEW favorite chocolate chip cookie. :)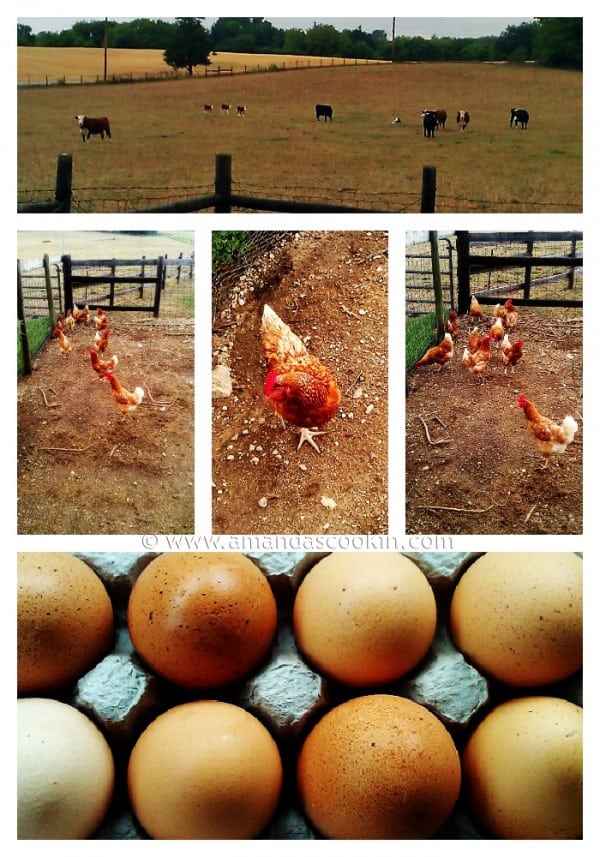 Of course I was out of eggs when I wanted to make some, so I headed over to the neighbor's to get some. I live within the village city limits so I can't have chickens of my own, so I drive a mile away to see these lovely ladies.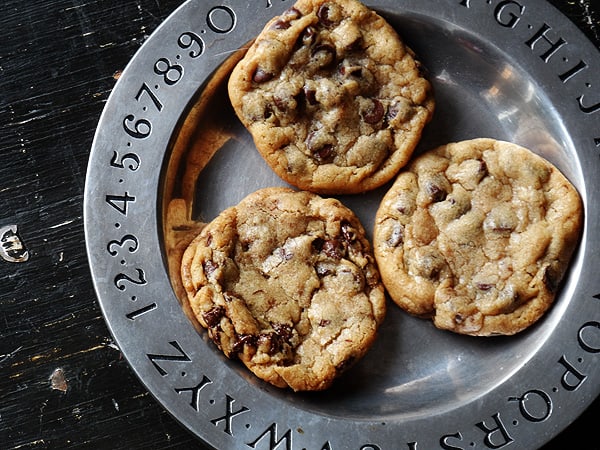 I've made these three times. The first two times I had bread flour, this last time I didn't. I used regular all purpose flour in place of bread flour but stuck with the cake flour portion of the recipe. I didn't notice any difference, so I think it was a safe substitution, and less of a hassle since I don't keep bread flour here all the time.
I also cut down the amount of chocolate chips. My husband really liked the cookies but asked for me to use less chocolate. I cut them back from 20 ounces (2 bags) down to 15 ounces (1.5 bags) and to be honest, no one noticed the difference.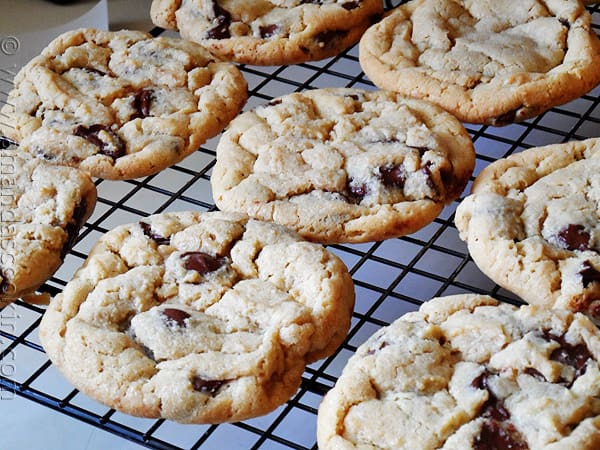 Katrina also shared a really nifty tip with me and gave me permission to share it with all of you. Her friends and family always ask her how she gets her cookies to be so perfectly round. When you remove the cookie sheet from the oven, shape the cookies using the spatula, gently tapping the edges, working your way around to shape the cookie. It has to be done right away while the cookies are hot, before they begin to cool and set up.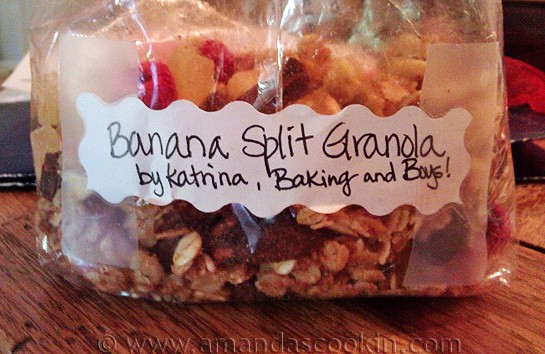 To top off my visit, Katrina had given me a bag of her Banana Split Granola which is out of this world. I saved it for the plane ride, and finished the rest off at home.
Thank you for opening your home to me Katrina. I consider you a dear friend and can't wait until the day I'll be able to see you in person again!