One of our favorite dessert to bring someone on their birthday is this Chocolate Chip Cookie Skillet. It looks like a cake, especially if you decorate it like we did. The best part? When you cut into it, you reveal a giant, fluffy chocolate chip cookie. Marry your skillet with your favorite cookie recipe, or follow the recipe below to make an everything-but-the-kitchen-sink cookie!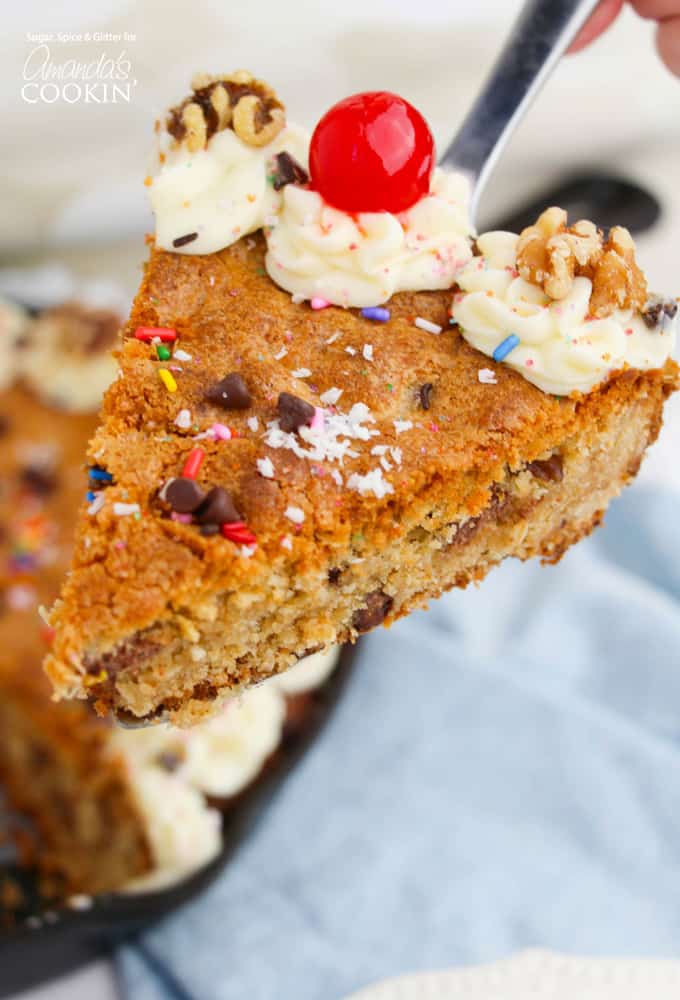 Chocolate Chip Cookie Skillet
We have some weird family members who don't like cake.
I know. Who doesn't like cake?!
But this giant chocolate chip cookie skillet presents the perfect solution for a pretty and easy dessert – and the difference between making this cookie in a cast iron skillet instead of a circular cookie pan is that it ensures a deep-dish cookie with a tender, fluffy inside.
(Giant cookies on a cookie sheet tend to spread out too much and can be easily overcooked.)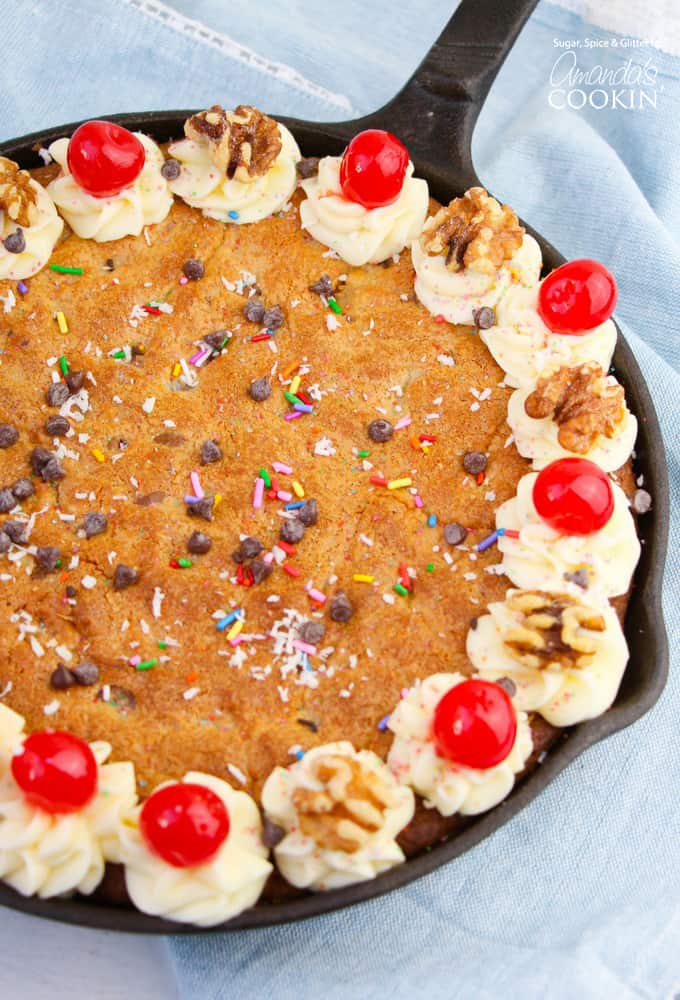 For the cookie, you can use your favorite cookie recipe – our brown butter chocolate chip cookie or caramel-stuffed double chocolate cookies would be delicious, but for this cookie, we wanted an "everything but the kitchen sink approach" so we decided to go with our version of the famous Hilton Doubletree cookies, with shredded coconut, oats, walnuts, chocolate chips and a secret ingredient!
This recipe makes enough for one 1 skillet cookie plus approximately 8 single-serving size cookies which are great when you're baking with kids. They can enjoy the "bonus cookies" and not be tempted to cut into the giant skillet cookie before you have a chance to gift it.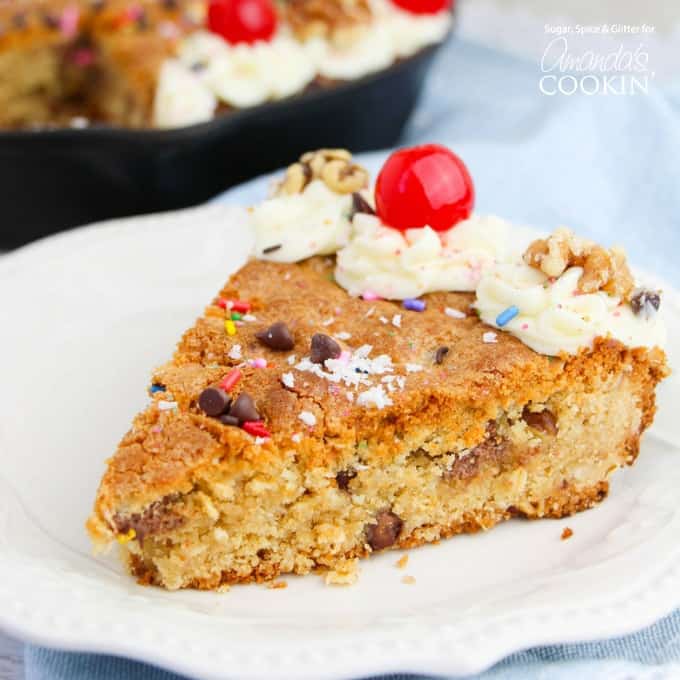 FIND THE PRINTABLE VERSION AT THE END OF THIS POST
Ingredients for Skillet Chocolate Chip Cookie
1/2 cup quick oats
2 1/4 cups flour
2 teaspoon baking powder
1 teaspoon salt
1 Tablespoon cinnamon
1 cup butter
3/4 cup brown sugar
3/4 cup white sugar
2 teaspoon vanilla extract
2 teaspoons lemon juice
2 eggs
2 cups milk chocolate chips
1 cup chopped walnuts
1/2 cup shredded coconut
Kitchen Tools You May Find Helpful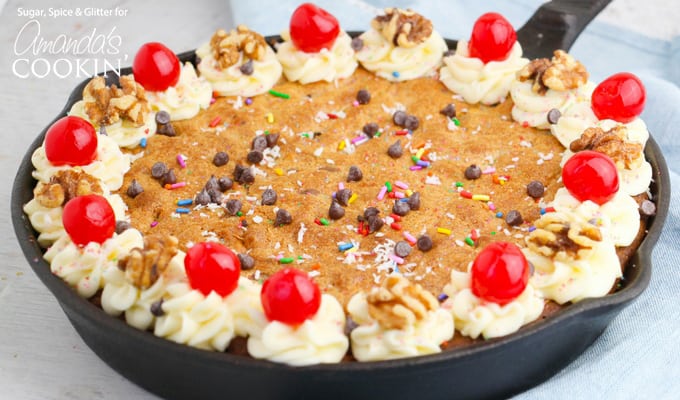 Do you have someone crazy in your life that doesn't like cake? Make this Chocolate Chip Cookie Skillet for them!
Put your skillet to good use! Try these delicious skillet recipes below!