For quite a few years I've been making a peanut butter apple dip that my kids beg me for. Anyone that tries this peanut butter apple dip wants the recipe. It's super easy using cream cheese, peanut butter, brown sugar and milk. Perfect for dipping apples, spreading on graham crackers or (shhh) just having a spoonful! It's a great way for kids to enjoy apples, similar to this Cream Cheese Fruit Dip, they won't even realize they are eating their fruits and veggies!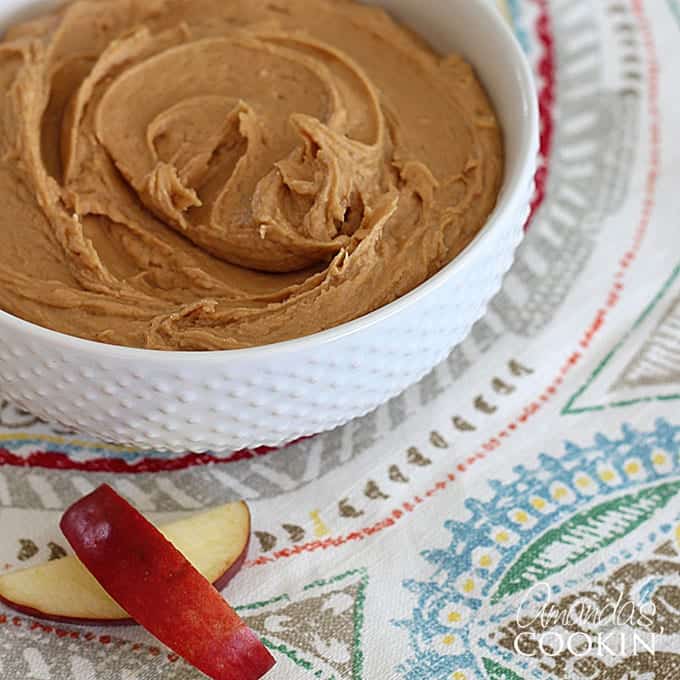 Peanut Butter Apple Dip
Several years ago I found a recipe on CD Kitchen for Peanut Butter Apple Dip that is absolutely fabulous. Oh sure, it's full of sugar and things that aren't good for you and I'm sure the calorie count is high, but it's absolutely delicious and never goes to waste.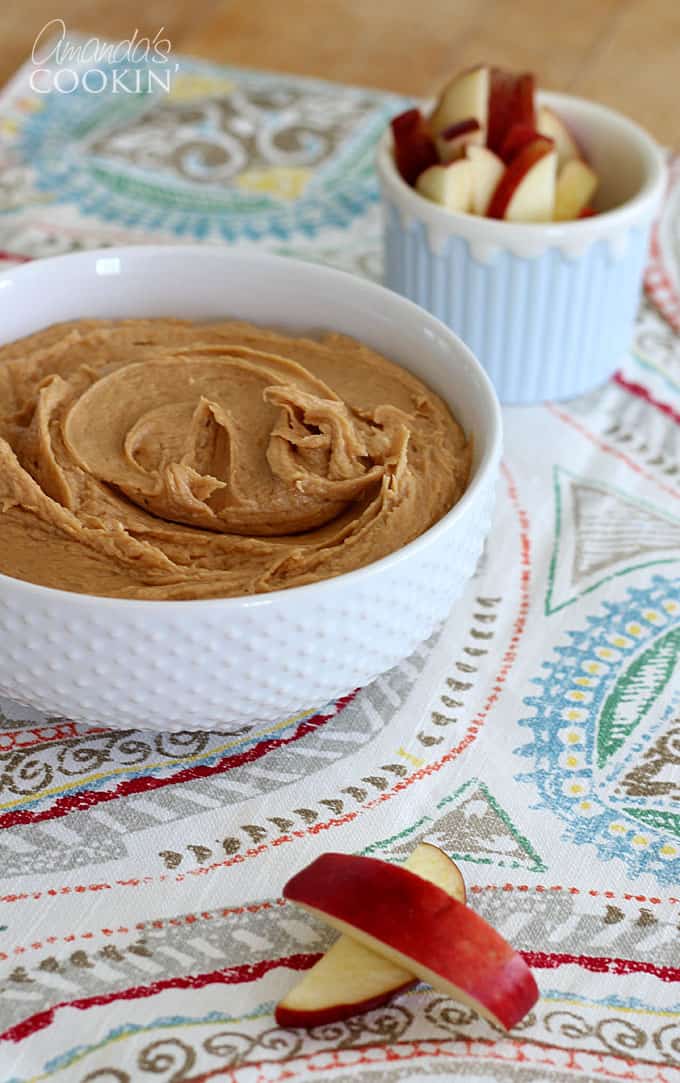 This peanut butter dip is perfect for sliced apples, but it's also good with pears and even strawberries. I've spread it onto graham crackers before and even been known to dip a vanilla wafer cookie in as well.
This peanut butter apple dip refrigerates well too. In fact, it's consistency improves once it has had a chance to rest and the sugar granules have melted.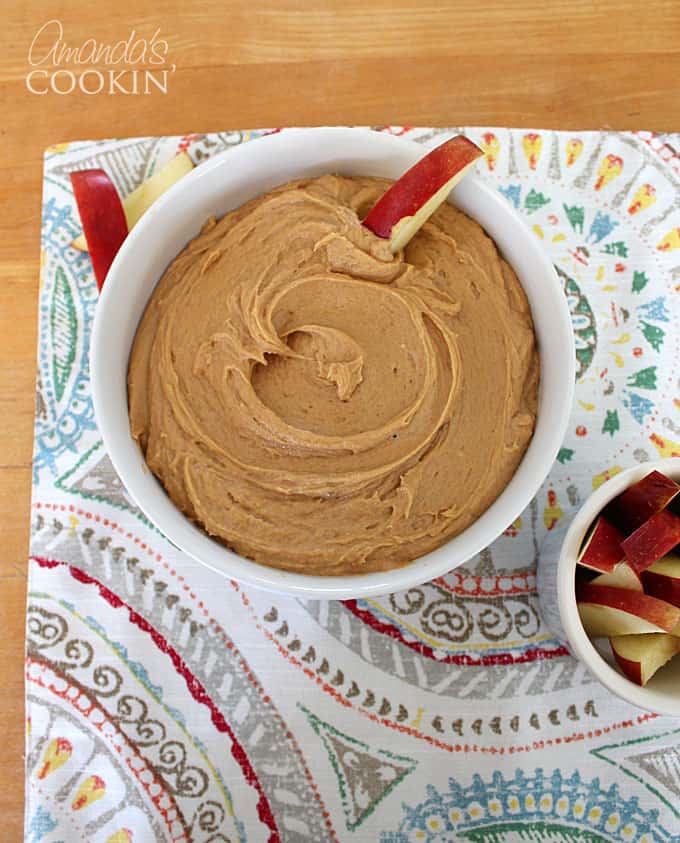 It transports well also. Just store it in a plastic container with a lid and it will travel just fine. You can take this delicious peanut butter apple dip on a picnic, when you go camping, over to grandma's, or to the church potluck. Next time there's a party at work, bring this along. But make sure you click on the printable version below, because everyone will want a copy of the recipe!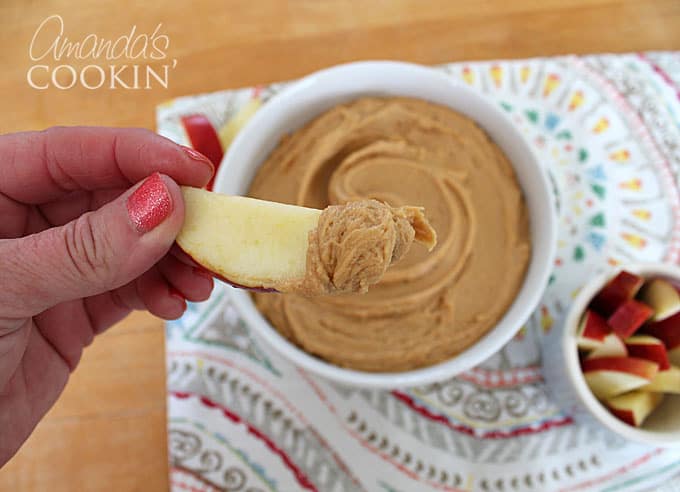 There are affiliate links in this post. That means if you buy something from that link, I will earn a small commission, but it won't cost you anything additional.
If you don't have one of these handy apple slicers you might want to get one. Just the apple slicer alone gets the kids to eat more fruit.
To Make Peanut Butter Apple Dip You Need:
(full printable recipe is below)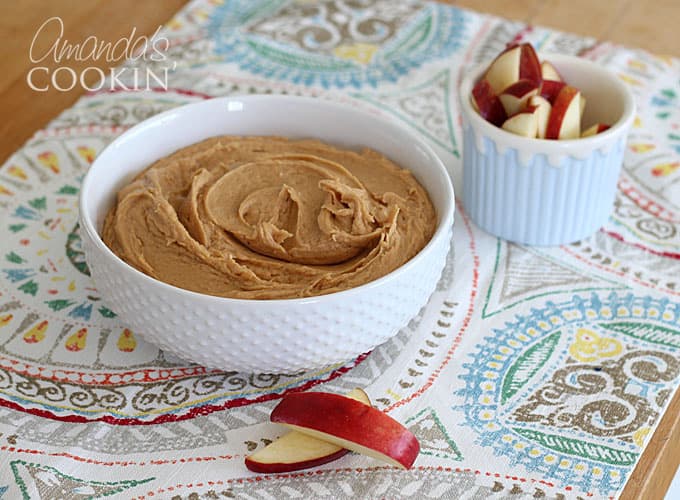 More peanut butter recipes
More Sweet Dip Recipes