Last year, our  Pumpkin Magic Cake recipe was the cake of the season, setting the bar high for this years follow up. Taking on a classic, we're bringing you a moist Spice Cake done as a simple and elegant layer cake instead of a traditional sheet spice cake.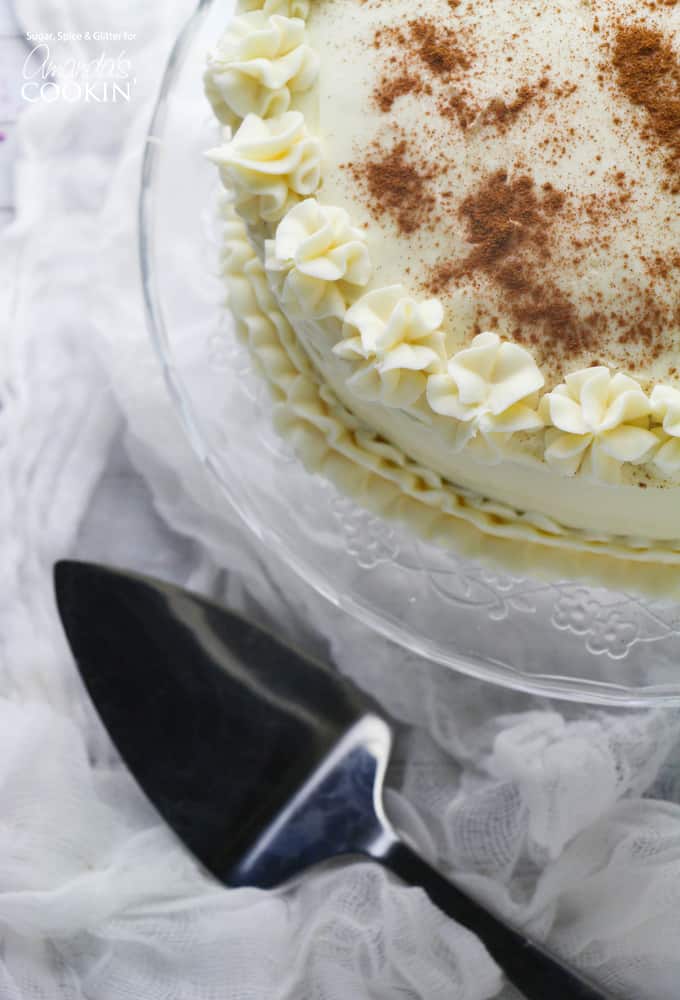 Spice Cake Recipe
Spice Cakes are usually the simple, understated dessert at the fall table that makes a big statement once you take a bite – but this year, I decided to give our spice cake an upgrade with a slightly stiffer cream cheese frosting and a denser (but still moist and crumbly) cake that could stand up to stacking.
We still kept it simple with no crazy decorating techniques (just a simple star-dot of frosting around the edge that requires no skill) but I think there's just something a bit more special about cutting into a layer cake… especially if you sprinkle it with a bit more spice and drizzle some caramel sundae sauce over top!
This spice cake has all of the classic flavors of fall – pumpkin spice, cinnamon, apple and even a hint of molasses, and is topped with a sweet-and-tart homemade cream cheese frosting that you'll want to eat with a spoon.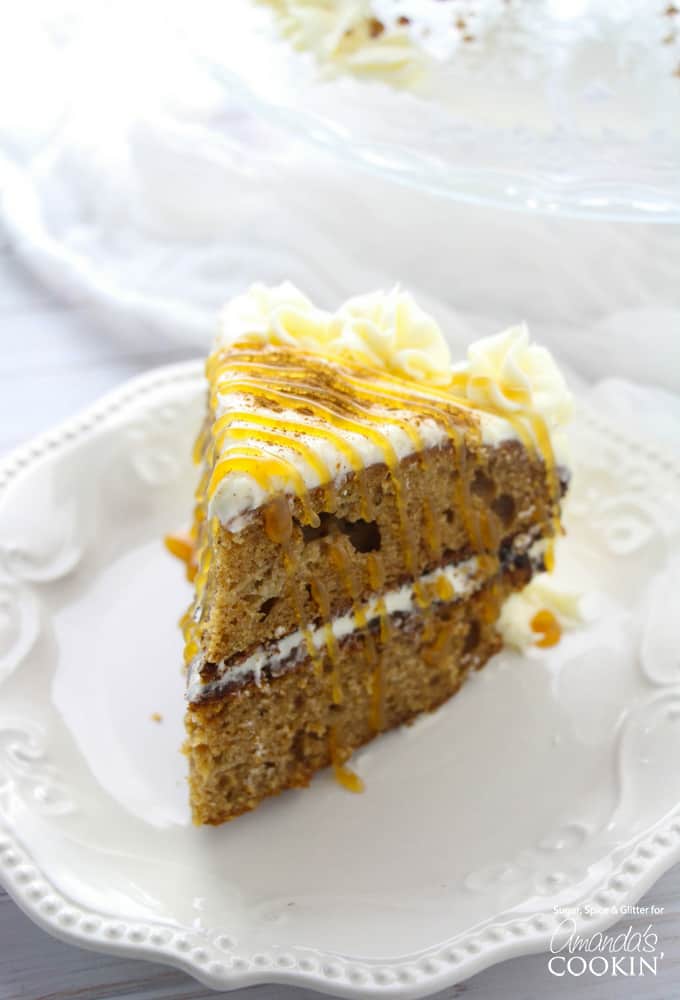 Spice cake has a reputation for being low maintenance and super easy – and this cake is no exception. You don't even need to pull out a hand mixer to get that perfect fluffy texture – which is a bonus if you're cooking with kids or just want minimal cleanup.
I loaded mine with lots of spice and apple, but you can definitely tone down the spice and leave out the grated apple. The apple adds to the moisture of the cake and bakes in to be completely undetectable once cooked, but it doesn't require a special trip to the store if you don't have one on hand already.
For more caramel-apple goodness, check out my Caramel Apple Crumb Cake recipe or my Caramel Apple Cupcake recipe.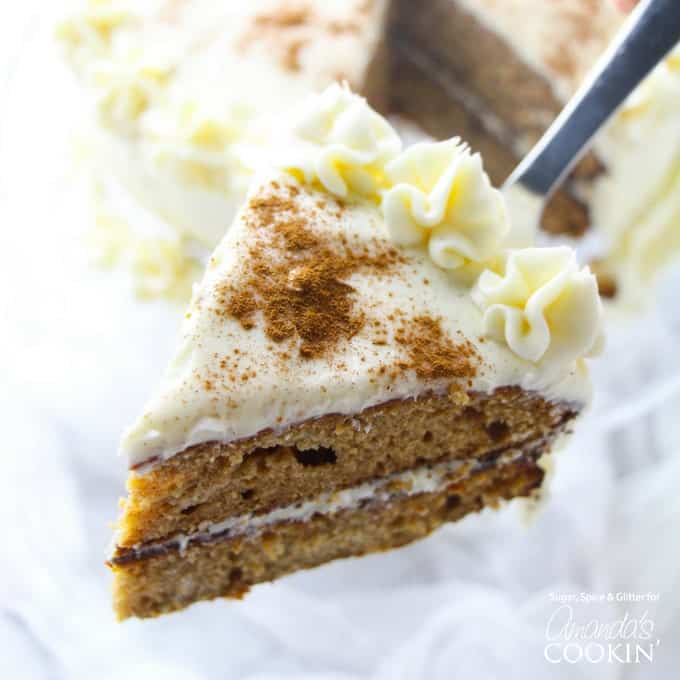 Ingredients for Spice Cake
2 1/2 cups flour
2 teaspoons baking soda
1 teaspoon salt
2 teaspoons pumpkin spice mix
2 teaspoons cinnamon
1 cup oil of choice
1 1/2 cups brown sugar
1 Tablespoon molasses
1 cup applesauce
4 eggs
2 teaspoons vanilla
1 large apple, grated
For the Cream Cheese Frosting:
1-8oz package cream cheese
1/4 cup butter (1 stick)
3-4 cups powdered icing sugar, to taste
1 teaspoon vanilla
2 teaspoons cinnamon, optional
Dried apple chips, optional
Caramel sundae sauce, optional
Kitchen Tools You May Find Helpful: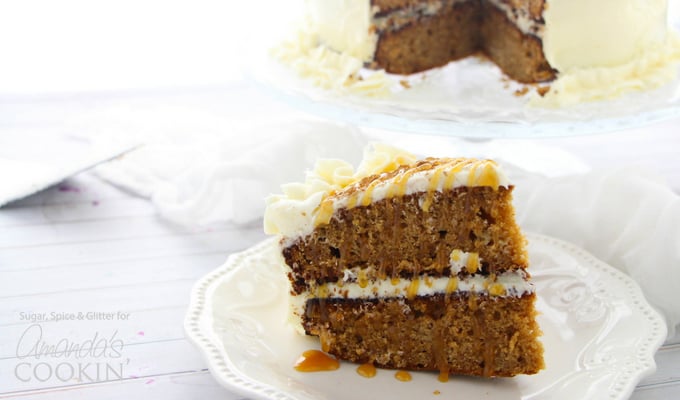 This spice cake is out of this world delicious and I hope you give it a try this season! What is your favorite fall dessert? Could it be this Pumpkin Bread with Maple Glaze this Baked Apple Crisp or maybe even these Pumpkin Spice Donuts! There are so many delicious fall dessert options out there!