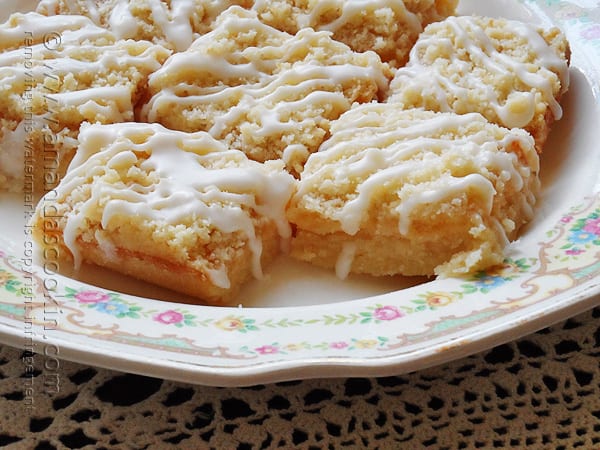 Last year at this time, I baked up a batch of streusel bars that were positively amazing. Since then I have used that recipe to make a few different variations, including these wonderful lemon streusel bars. The original recipe was for a cherry and berry combination that just melt in your mouth.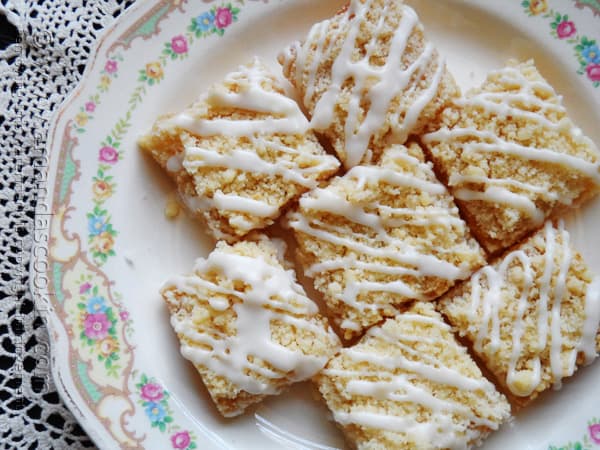 So don't be afraid to try different flavors, it's very adaptable and absolutely satisfying.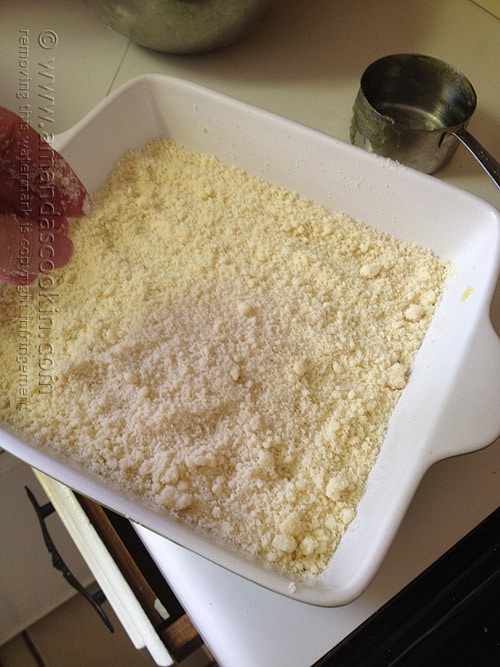 Your food processor makes quick work of this recipe, but I'm sure you could do it by hand as well. Full printable instructions are at the end of this post.
In the food processor, pulse the flour and sugar together then add the vanilla, pulse it a few more times to combine. Add butter all at once and process until coarse crumbs are formed, just as the dough begins to come together. Dump two-thirds of the crumb mixture into prepared pan and press evenly. Set remaining crumb mixture aside for the topping.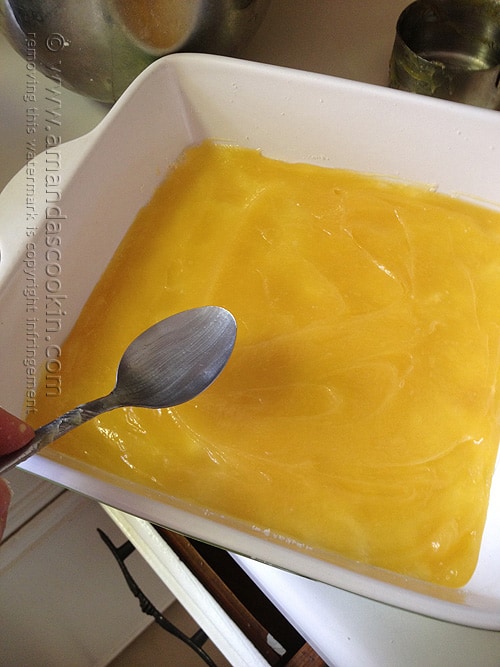 Spread lemon curd over the crumb crust. Sprinkle remaining topping over the curd.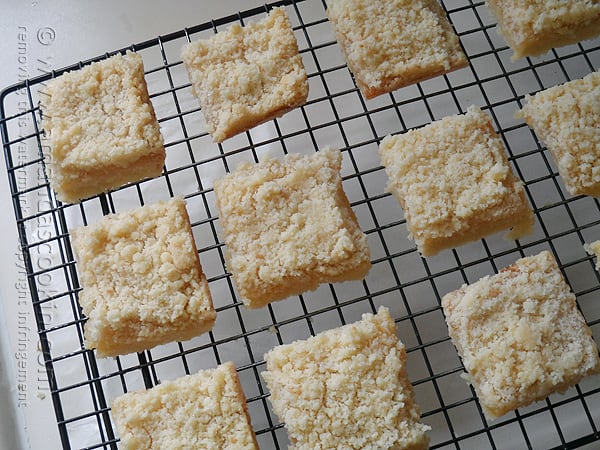 Bake in preheated oven for 35-40 minutes or until edges are lightly browned. Remove from oven to wire rack and allow to cool completely before cutting into squares.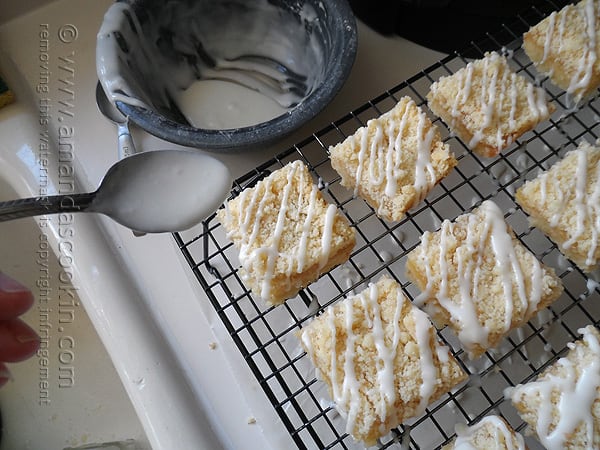 For the glaze, add lemon extract, melted butter and one tablespoon of the milk to the powdered sugar. Stir to combine and add small amounts of remaining milk, as needed, until you reach a thick drizzling consistency.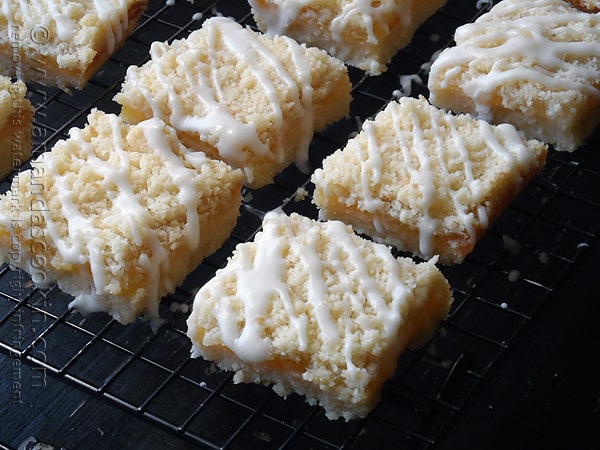 Drizzle over individual squares. Allow glaze to set before serving.