This Lemon Lush is the perfect one-pan dessert for your spring gatherings and summer picnics. A gorgeous "cousin" to our very popular chocolate lasagna, it's so light and refreshing! Lemon lush boasts 4 layers – a wonderful pecan crust, pillowy lemon cream cheese and creamy lemon pudding, all topped with lemon zest garnished whipped cream.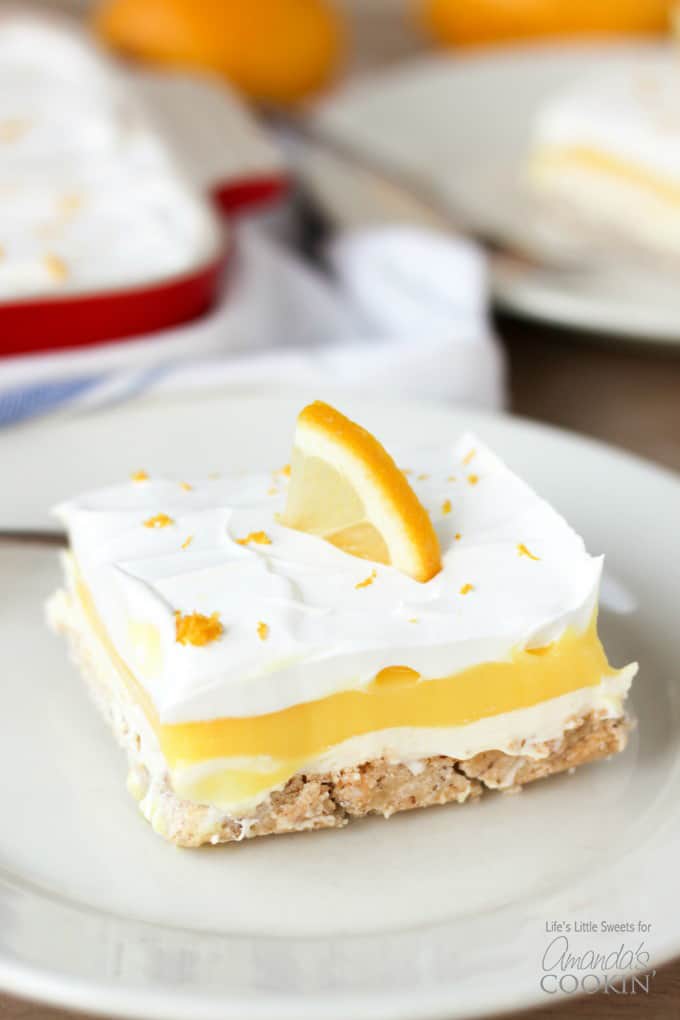 Lemon Lush
Hello, Everyone!  I don't know about you but I am dreaming of warm days, blooming flowers and sun rays of spring and summer.
This recipe has a layer of lemon cream cheese and lemon pudding, which is similar to our lemon cheesecake pudding dessert. And who doesn't like pudding? Pudding is comfort food for me. It's not too sweet, so you can have a little more and really enjoy it. What's even better? It's a one-pan dessert which is perfect for potlucks, parties, barbecues and holidays!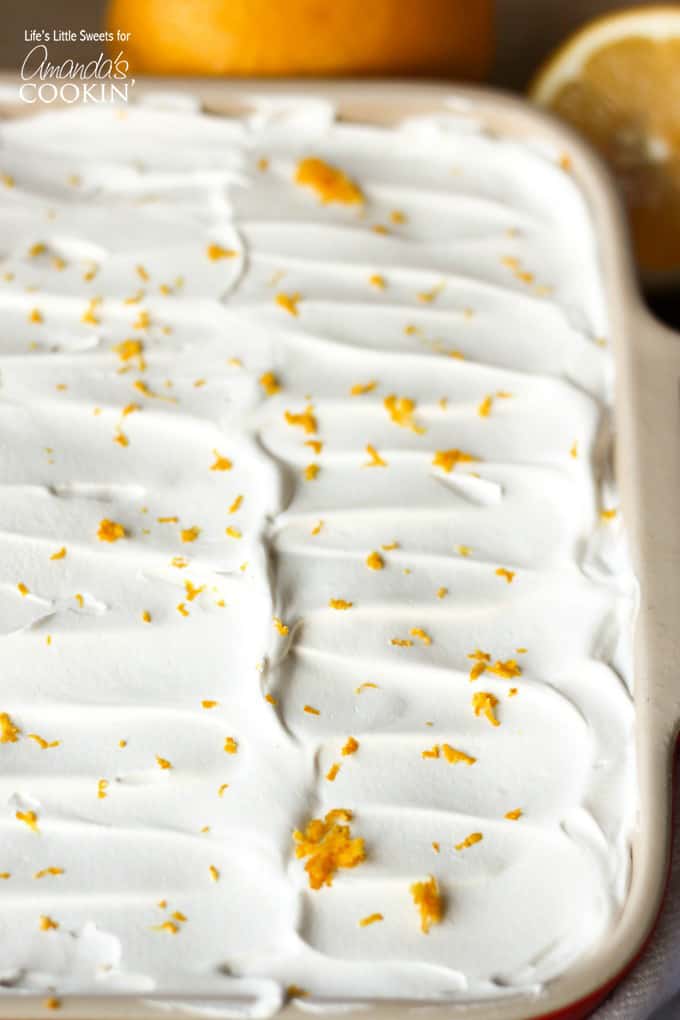 For garnishing the top, you can also sprinkle some finely chopped pecans along with the lemon zest if you choose.
You can also get all fancy if you want and pipe the whipped topping using a pastry bag and perhaps a star tip.
There are affiliate links in this post. That means if you buy something from that link, I will earn a small commission, but it won't cost you anything additional.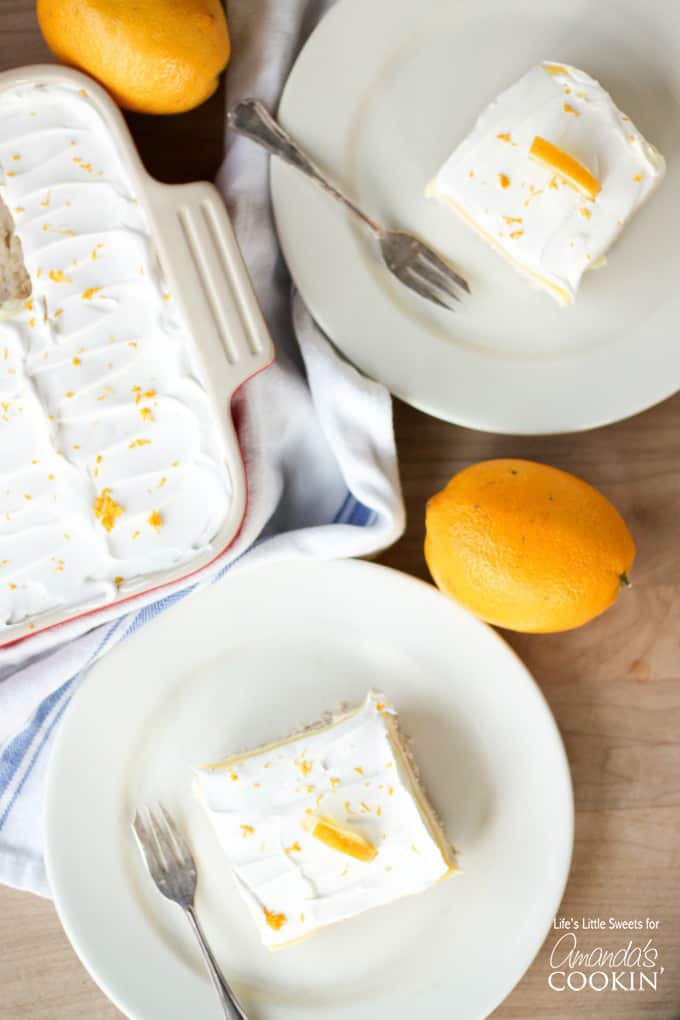 Ingredients for Lemon Lush
Bottom Pecan Crust Layer
2 cups all-purpose flour
1 cup butter, melted and cooled
1/2 cup finely chopped or food processor processed pecans
1/4 cup granulated white sugar
Lemon Cream Cheese Layer
2 (8 ounce) packages cream cheese, softened to room temperature
1 cup granulated white sugar
1-2 tablespoons fresh squeezed lemon juice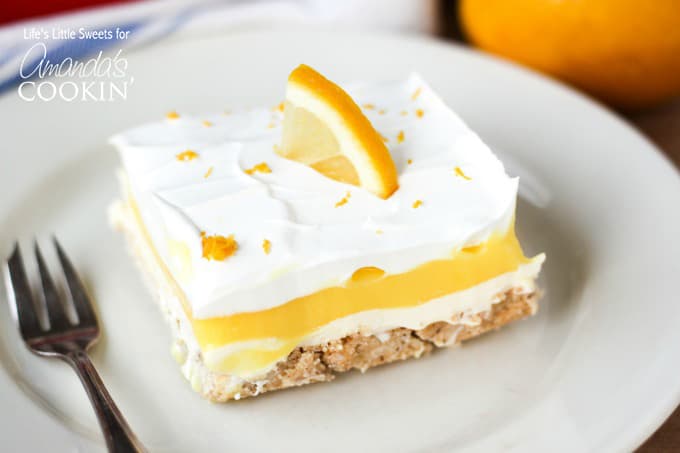 Lemon Pudding Layer
2 (3.4 ounce) packages instant lemon pudding mix
1 1/2 cups milk
Whipped Topping & Lemon Zest Garnish Layer
1 (8 ounce) container whipped topping (I used Cool Whip), you can substitute the same amount whipped cream
Zest of 1/2 a lemon
Optional: Sprinkle finely chopped pecans on top
Optional: Lemon quarter slices to garnish the top

Kitchen Tools Needed for Lemon Lush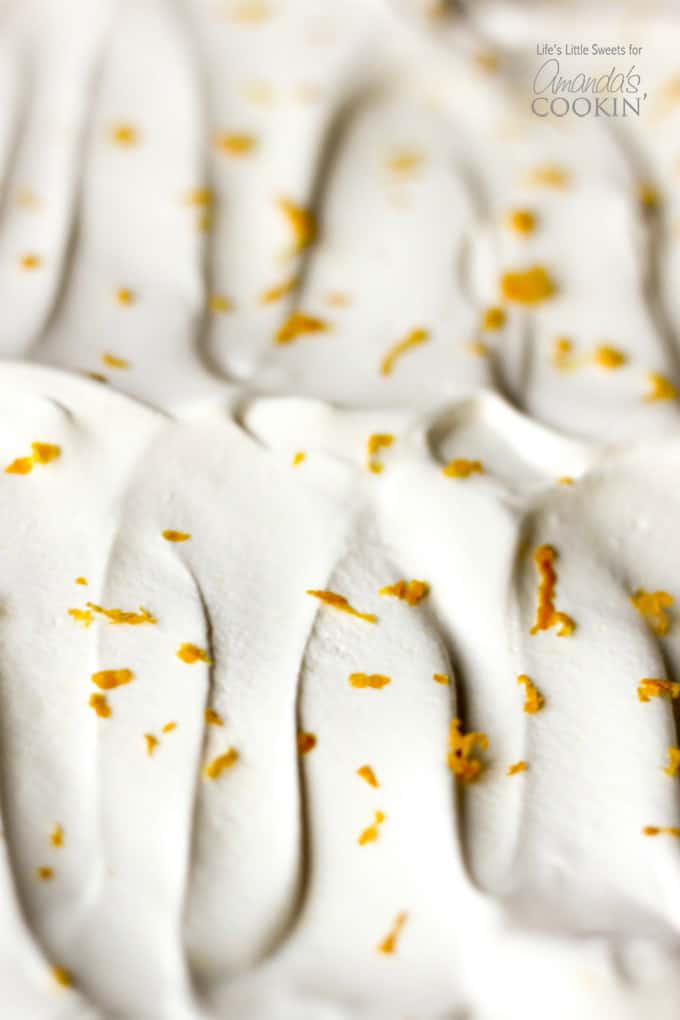 You can freeze the Lemon Lush overnight (at least 6 hours) to get more defined slices.  Make sure you use a sharp knife to cut down into the bottom crust first before removing with the spatula. It will defrost fairly quickly.
Do not freeze if you substituted homemade whipped cream for the whipped topping because I can not guarantee the results.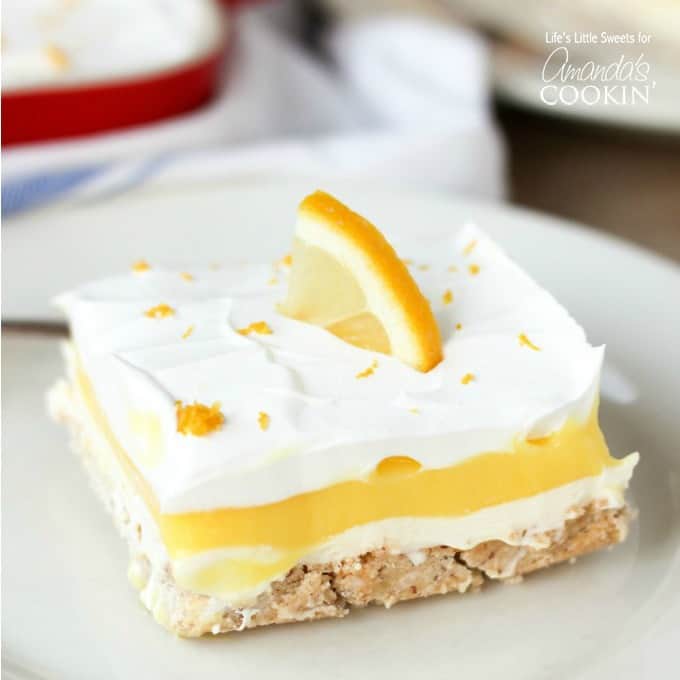 I suggest getting an organic lemon if you can since you will be using the zest to top the Lemon Lush.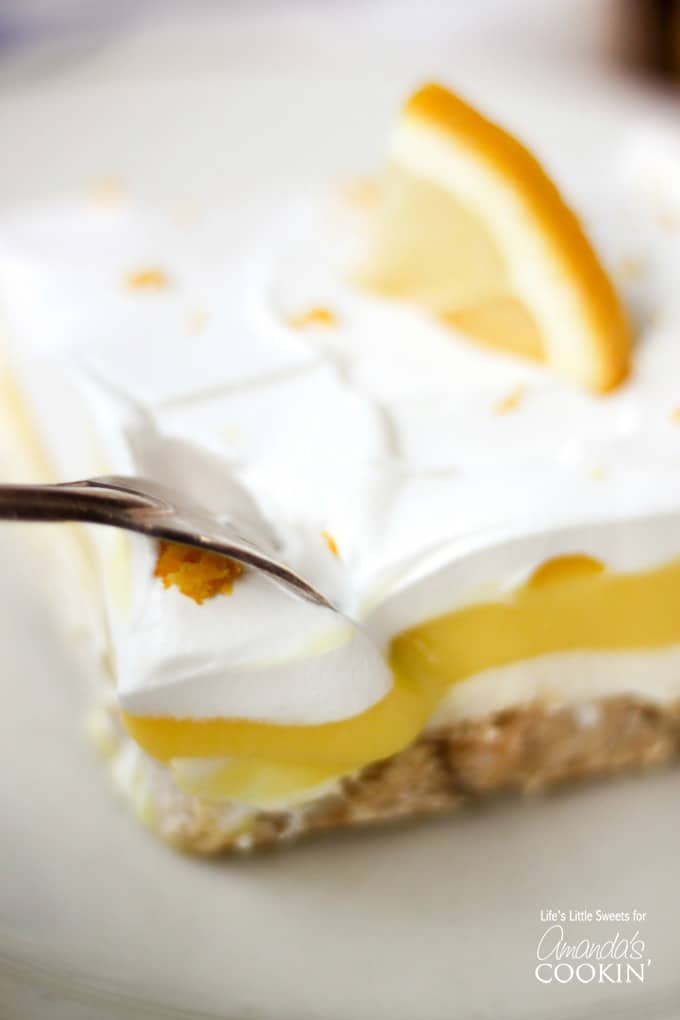 I suggest using an offset spatula for spreading the layers and make sure it's clean before starting a new layer.
After refrigerating, for serving to show more defined layers, you can just take a butter knife and "wipe" along the sides and the layers will show nicely.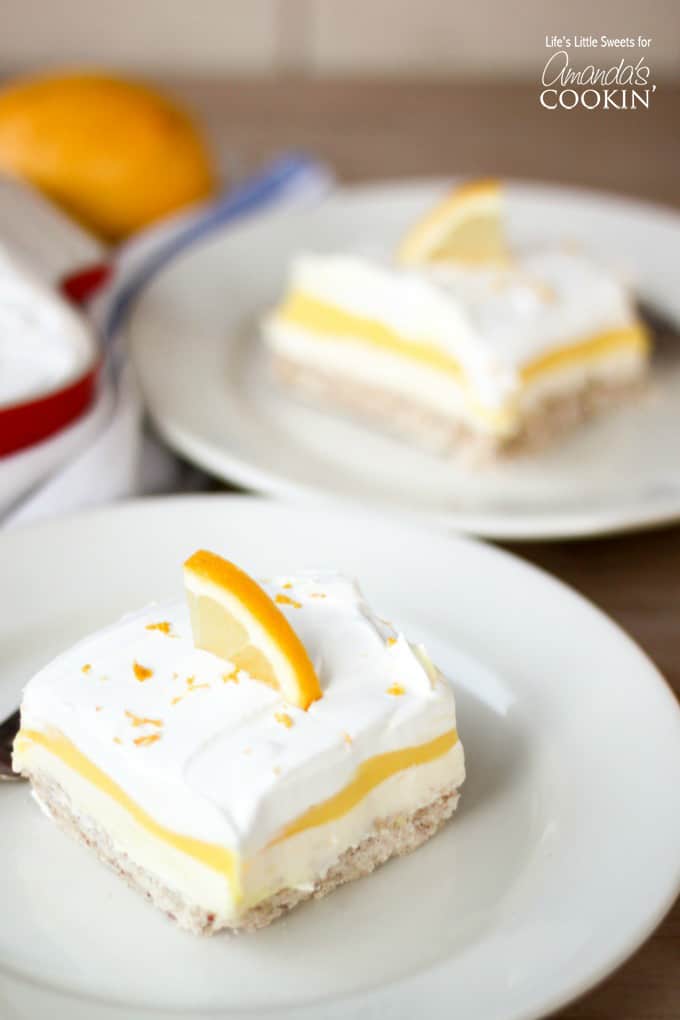 I know you will enjoy this Lemon Lush dessert, it's so light and delicious you will want more than one slice!
For more delicious one-pan desserts check out…
This recipe is inspired by Lemon Lush from Spicy Southern Kitchen