My family's all-time favorite meal for dinner is homemade tacos. Back in the winter of 2000 I found a recipe for homemade taco seasoning mix in a book of master mixes I used to have. I had always used the prepackaged envelopes of taco seasoning, but decided to try this recipe instead. The rest is history and I have never turned back.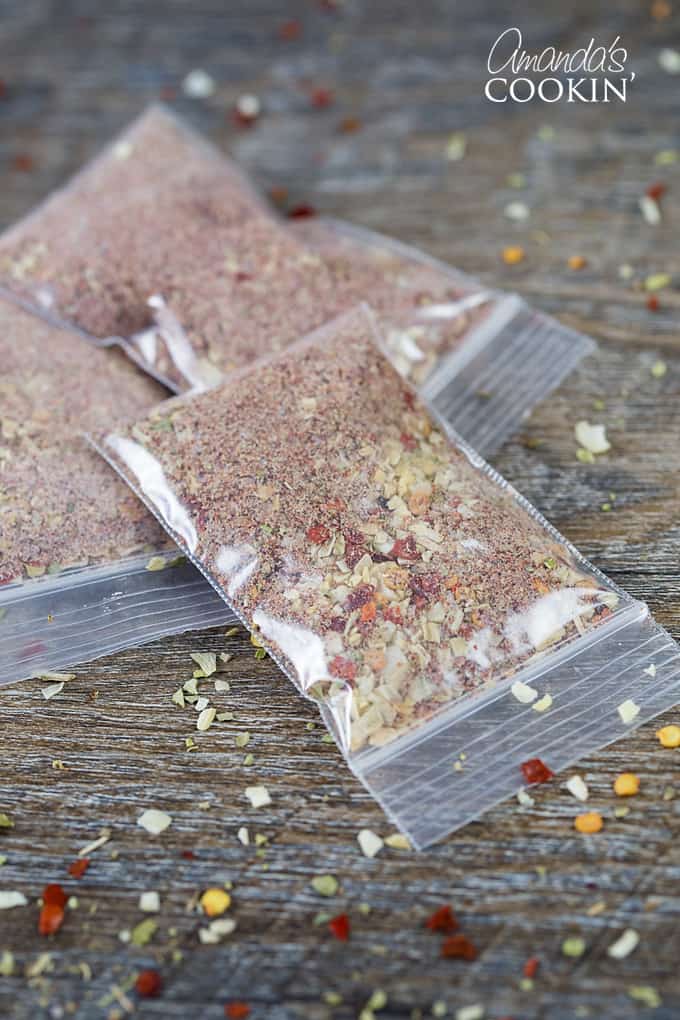 Homemade Taco Seasoning Mix
Sure it takes a little longer to measure everything out, but for those who love to cook and really appreciate that fresher taste, making your own taco seasoning is the way to go. In fact, I can pretty much guarantee that the first time you use this homemade taco seasoning will be the last time you buy a seasoning packet from the grocery store.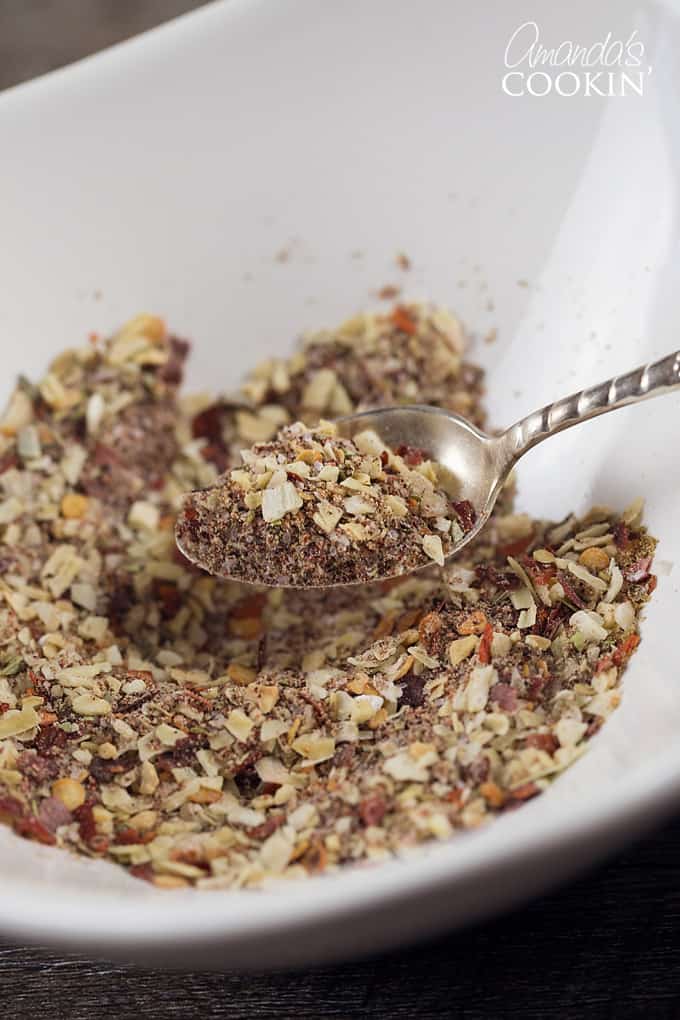 The instructions in the recipe are for one pound of ground beef, which will feed 3-4 adults. I doubled it for years when everyone was still living at home. Now that my kids are older and a few have moved out, I can go back down to cooking one pound of meat. And yes, you can certainly use this with whatever ground meat you prefer: chicken, turkey, bison, venison, etc.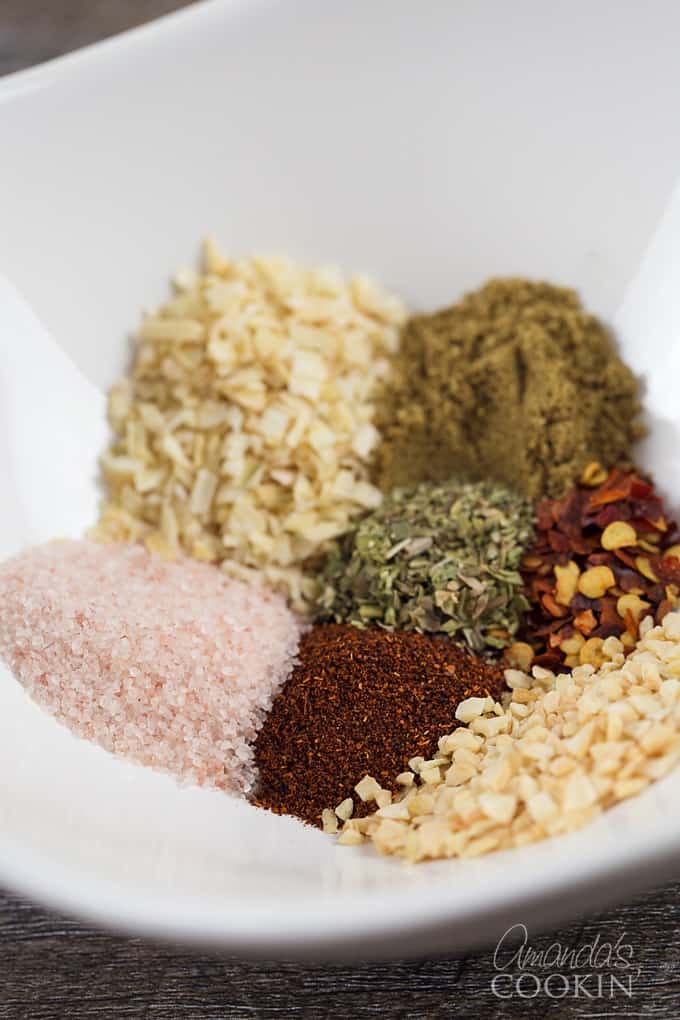 Making Homemade Taco Seasoning in Bulk
Because it does take a little longer to measure everything out, you can create your own bulk stash of taco seasoning to keep in your pantry. It's easy to do, just multiply all of the ingredients below by 10 (or 20 if you like, depends on how much you want!). Store it in a jar or other container with a tight fitting lid. When ready to make tacos, measure out 2 tablespoons of homemade taco seasoning for one pound of ground meat.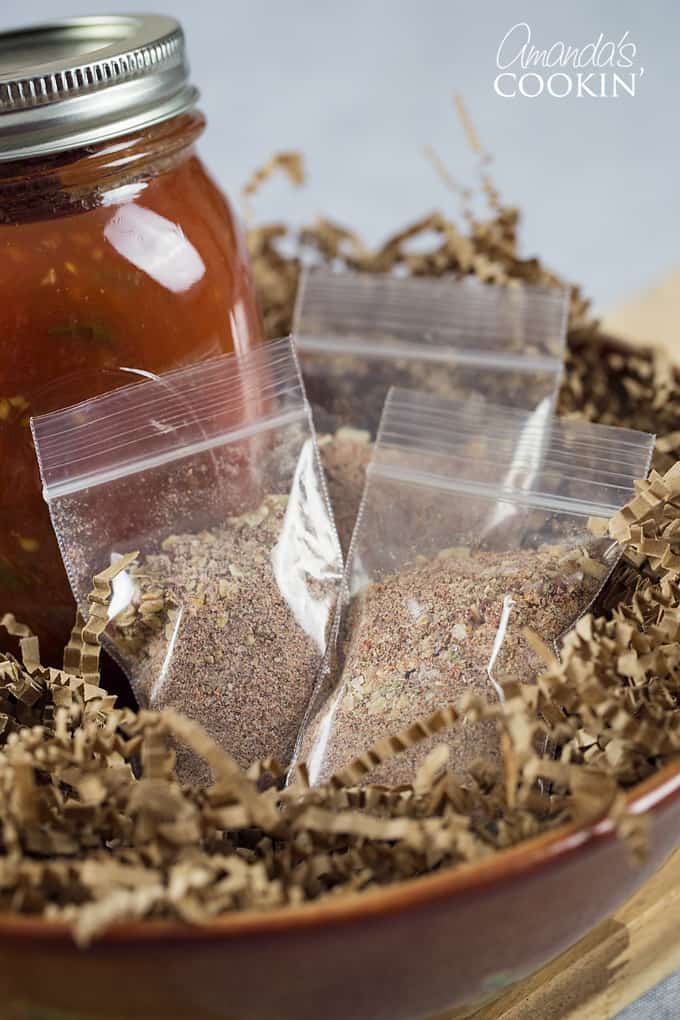 Give as a Gift
Get some cute little jars or mini zipper bags to give away as gifts. Great as stocking stuffers, teacher gifts or neighbor gifts. You might also want to check out my homemade chili seasoning too!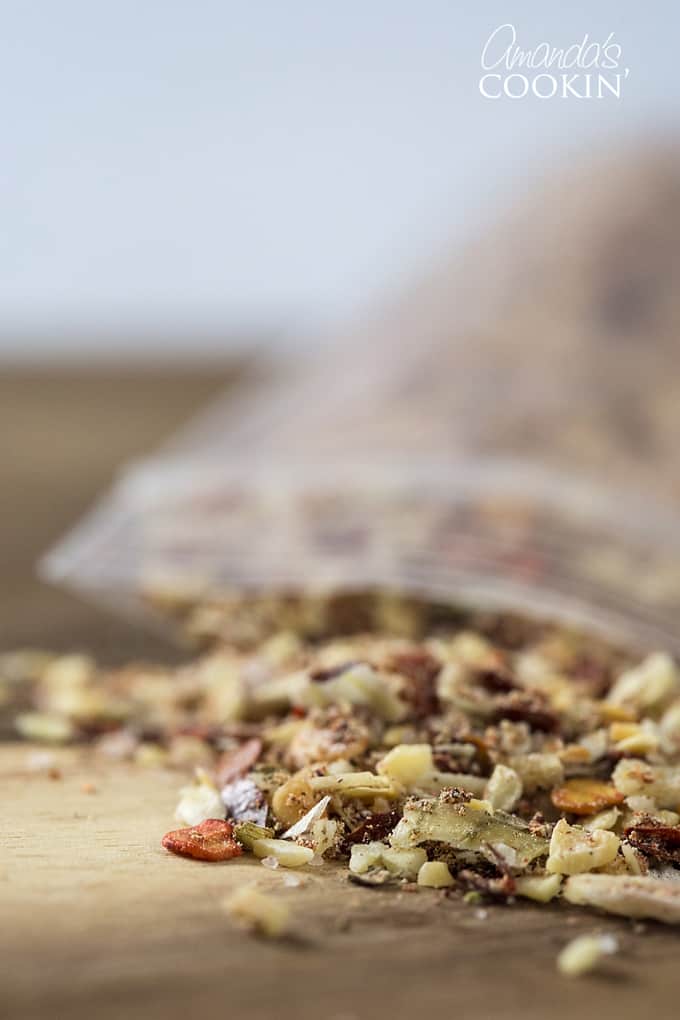 I hope you'll let me know if you try it. This has been our favorite for almost 17 years! Enjoy.
This post was originally published on September 23, 2008