So popular they have a day-of-the-week designation (Taco Tuesday, anyone?), tacos are always a family favorite and crowd pleaser. These beef and bean oven tacos start with a simple yet flavorful ground beef and pinto bean filling that's piled into crunchy taco shells. Pop them in the oven and then top the hot and crunchy tacos with all of your favorite toppings.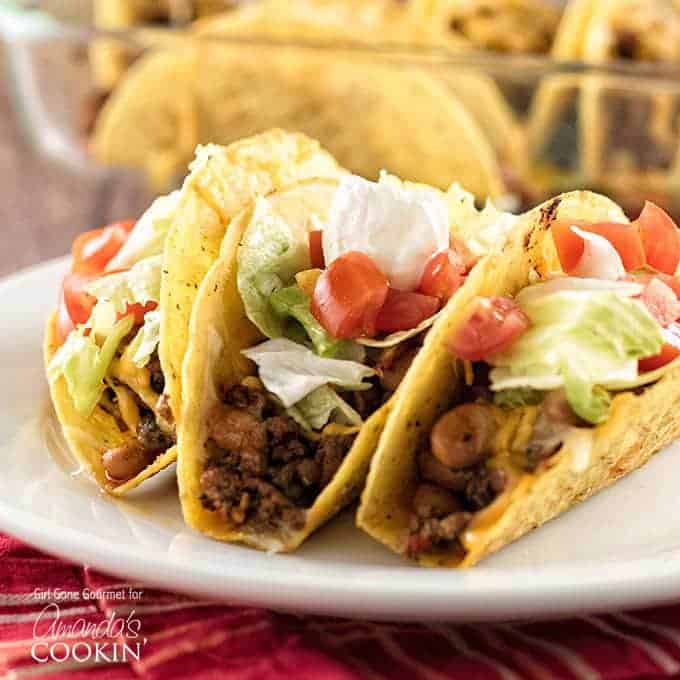 Beef and Bean Oven Tacos
Ah, taco night. Growing up it was always a favorite dinner and even now, many more years later than I like to admit, it just doesn't seem right to not rotate tacos through the weekly meal plan. There's a nostalgia and familiarity in cooking up the filling, piling it into taco shells, and topping it with all the classic toppings. Cheese, lettuce, tomatoes and sour cream are classic taco must-haves.
While flour tortillas are convenient and delicious sometimes it's fun to break out a box of crunchy taco shells and fill them up with a savory ground beef and bean filling. But, before you take a big bite, pop those filled tacos into the oven first. Warming those taco shells does something magical – instead of shattering into pieces when you take that first bite a warmed-through shell maintains most of it's crunchy goodness, without completely falling apart on you.
About that filling…
Sometimes simple is better and, in this case, some ground beef, pinto beans, jalapeno, garlic and chili powder go a long way to create a savory delicious filling. It takes all of 10 minutes on the stove top and then just pile it into the taco shells. Done and done.
There are affiliate links in this post. That means if you buy something from that link, I will earn a small commission, but it won't cost you anything additional.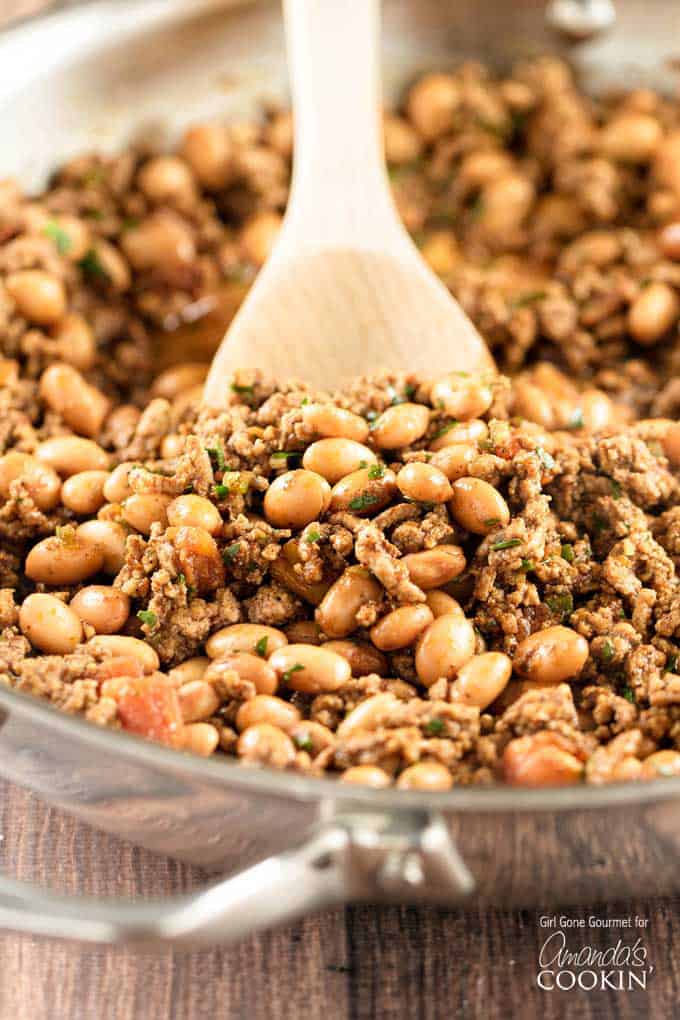 Ingredients You'll Need
1o Crunchy Taco Shells
Pinto Beans
Diced Jalapeno
Ground Beef
Minced Garlic
Chopped Tomatoes
Chili Powder
Monterrey Jack & Cheddar Cheese
Lettuce
Tomatoes
Sour Cream
Kitchen tools you'll find useful:
SCROLL DOWN FOR THE PRINTABLE VERSION OF THIS RECIPE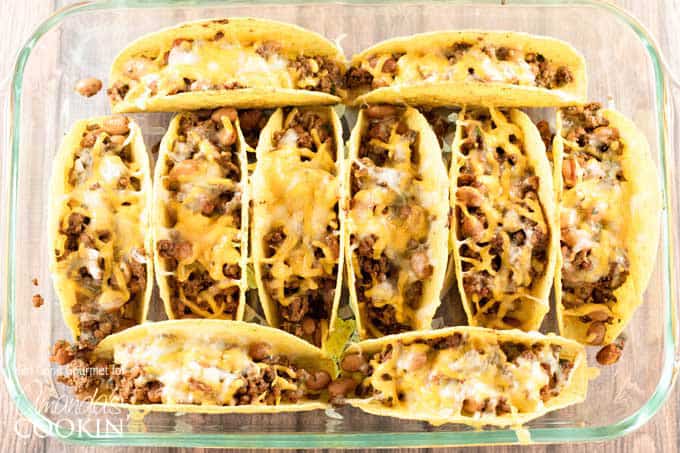 So break out that baking dish and the crunchy taco shells! Don't forget: Taco Tuesday rolls around once every week and these beef and bean oven baked tacos need to be added to the must-make list.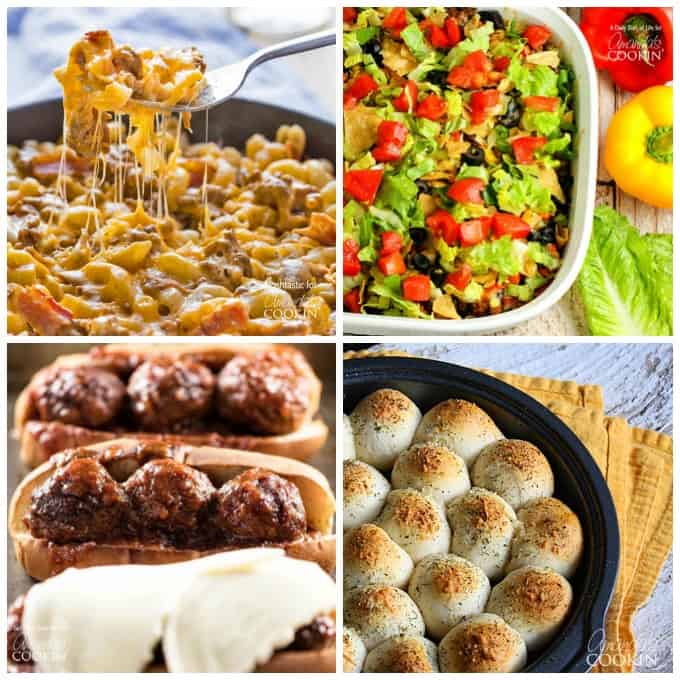 MORE GROUND BEEF DINNER IDEAS YOU WILL LIKE:
I use ground beef a lot. You can substitute ground turkey or chicken for many of these ground beef recipes, let me know how they turn out!