These Easy Thanksgiving Leftovers Bowls take all of your delicious Thanksgiving leftovers and transform them into a delicious one bowl meal! Pack it with plant-based power by using chickpeas, or substitute in leftover turkey for a comforting meal that's ready in no time.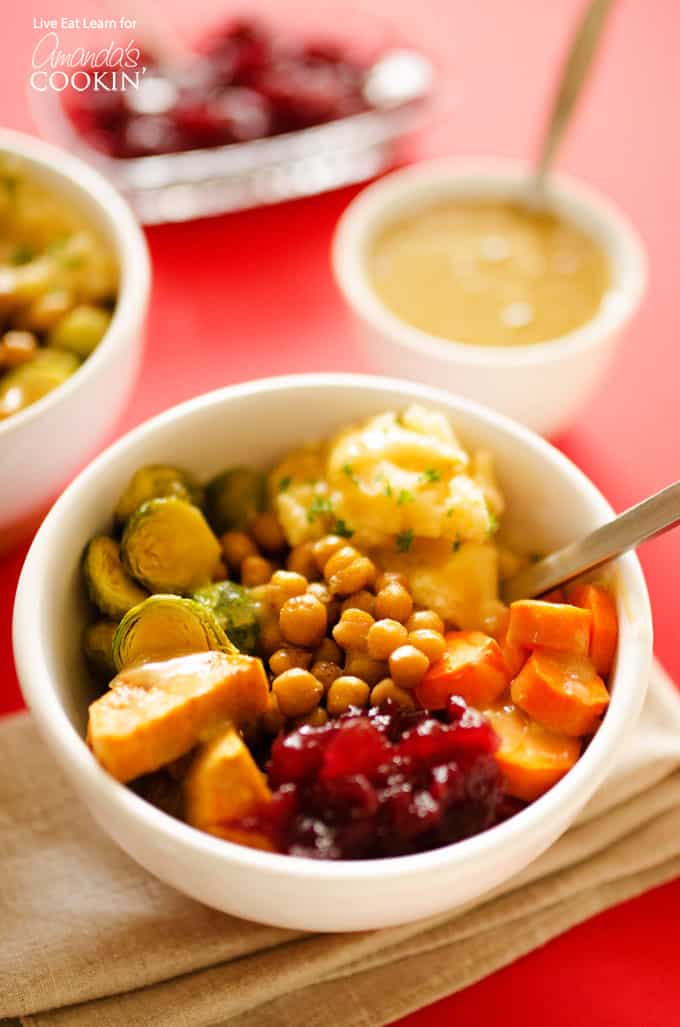 Easy Thanksgiving Leftovers Bowl
Brace yourselves…Thanksgiving is coming. And while I'm sure you've thought through what you'll be making on the big day, have you thought about the days after? When you're completely exhausted and wondering what the heck you'll do with all those leftovers, this Easy Thanksgiving Leftovers Bowl will have you covered.
There are affiliate links in this post. That means if you buy something from that link, I will earn a small commission, but it won't cost you anything additional.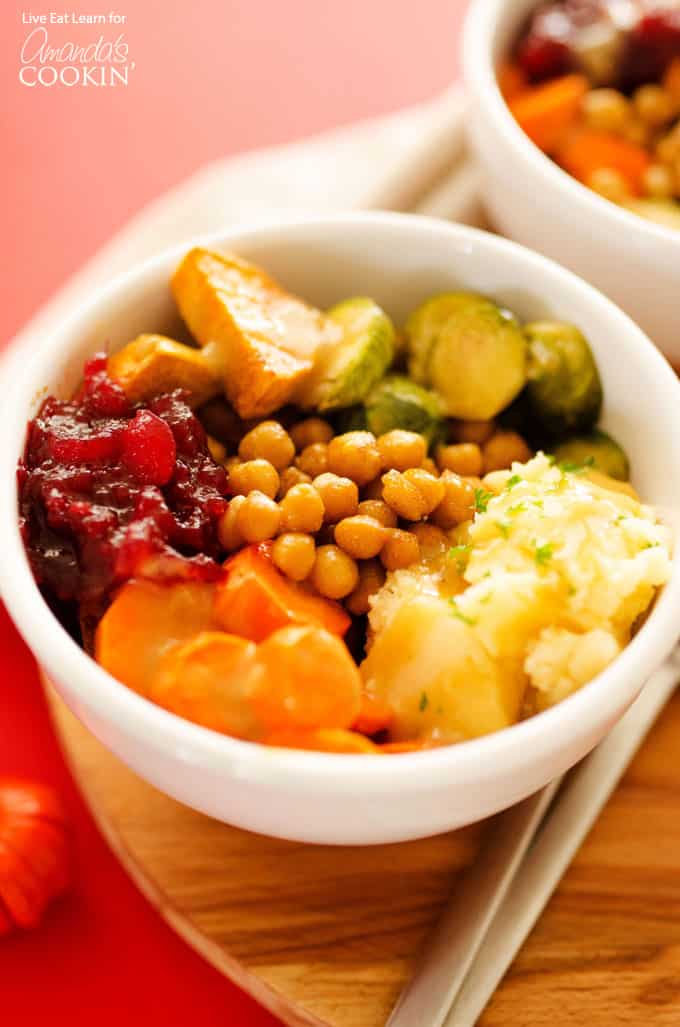 To make these Easy Thanksgiving Leftovers Bowl you'll need:
4 Tbsp olive oil
1 tsp salt + a pinch
½ tsp cinnamon
½ tsp white pepper
¼ tsp cumin
1 large sweet potato, peeled and cubed
1 can chickpeas, strained and patted dry
1 cup Brussels sprouts, halved
1 large carrot, peeled and sliced into chunks
1 tsp honey
1 cup leftover mashed potatoes (salted and buttered)
½ cup cranberry sauce
Leftover gravy (or you can make your own vegetarian gravy with the instructions below)
Kitchen tools you may find useful:
Large baking sheet
Parchment paper
Chefs knife
Serving bowls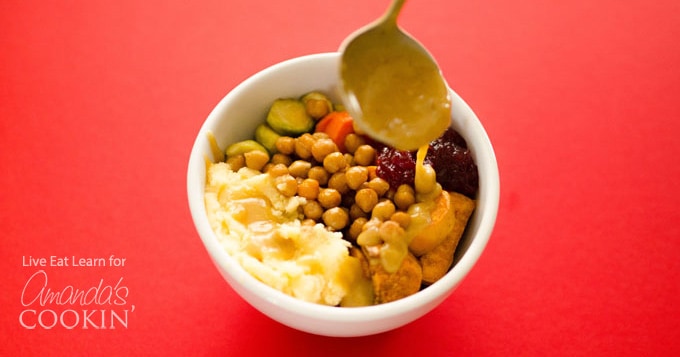 You may be wondering how exactly putting all of these leftovers in a bowl can actually taste good. Answer: it just does. The saltiness of the vegetables with the tart cranberries and creamy potatoes combines into a bowl that perfectly balances taste and texture. So without further ado, let's rock and bowl.