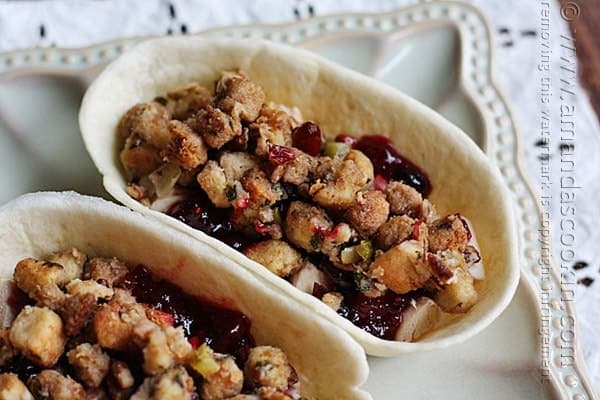 Need a tasty idea for all those Thanksgiving leftovers? When I lived in Las Vegas, there was a sandwich shop out there that served a bomber roll stuffed full of roast turkey, stuffing and cranberry sauce. It was called "The Bobbie" and was absolutely delicious.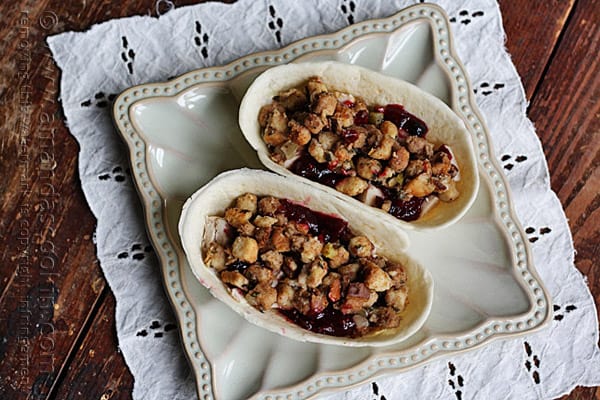 So when the fun folks at General Mills asked me to use the Old El Paso Stand 'n Stuff tortillas with some Thanksgiving leftovers, it instantly popped into my mind!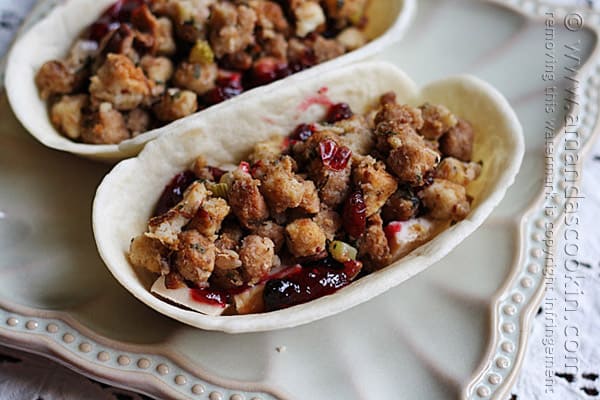 I recently shared my homemade stuffing recipe and my recipe for whole berry cranberry sauce, both of which I used in this sandwich. The only other thing you need is some mayonnaise and you are all set!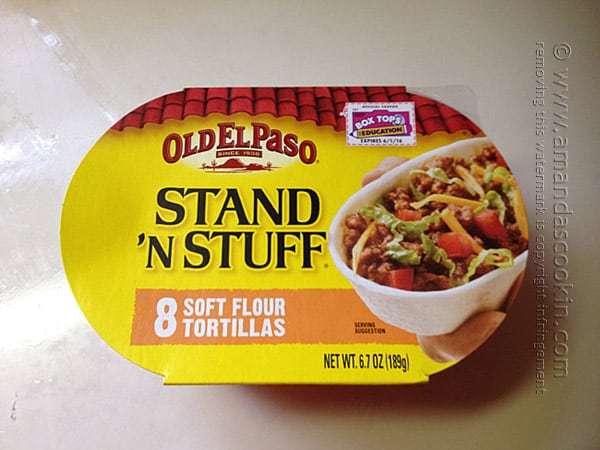 You can find the Stand 'n Stuff tortillas in the ethnic food aisle with out types of tortillas.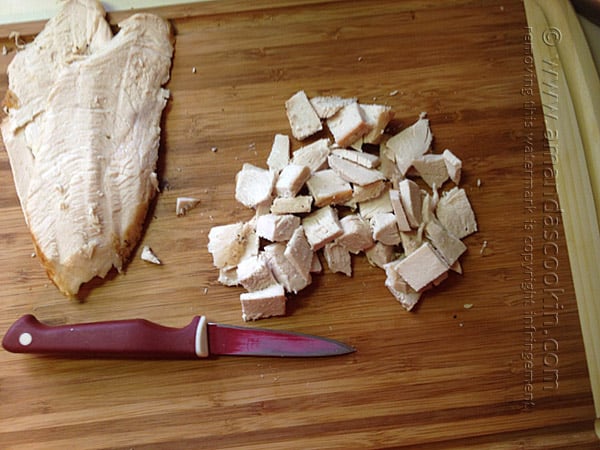 You'll need some leftover turkey. I chopped mine but you could simply pull it apart and shred it if you like.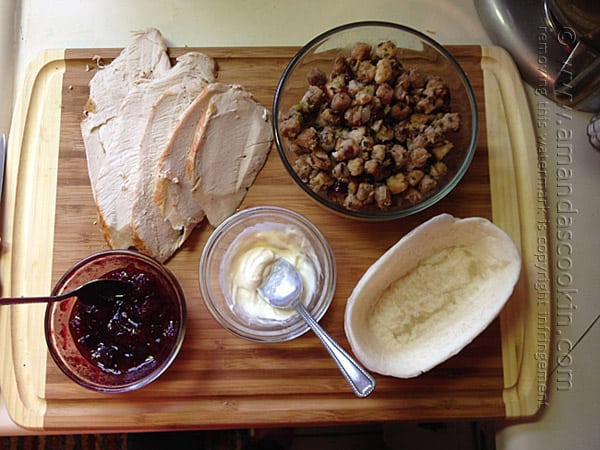 So all together you'll need some mayo, turkey, stuffing, cranberry sauce and the tortillas.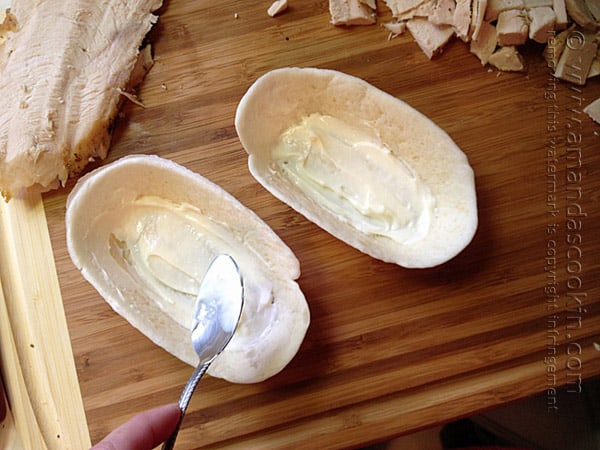 Start with the mayo, then add the turkey, cranberries, and the stuffing. That's it! Now enjoy. :)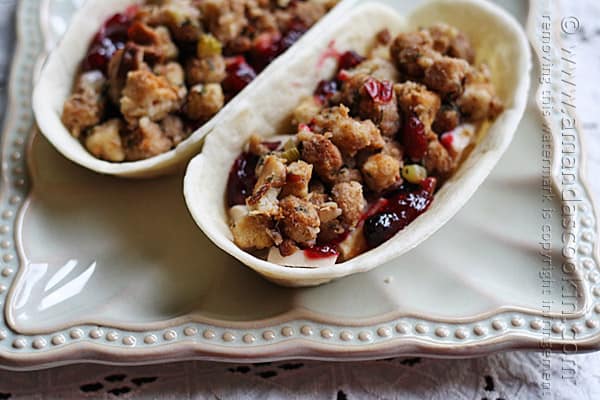 Disclosure: I was compensated for the time it took me to create this recipe and write about it. I also got to eat it. Total bonus. :)