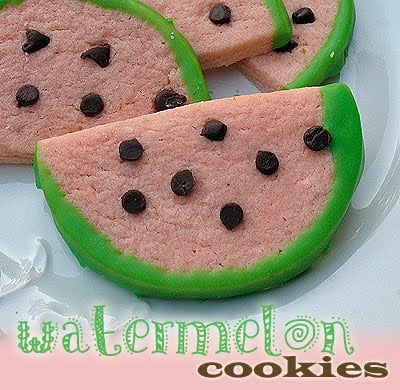 If you need a fun and colorful dessert for a picnic or cookout, try these delicious watermelon cookies! This is a simple sugar cookie dough that's been dotted with miniature chocolate chips, then rolled in a colored glaze to finish them off.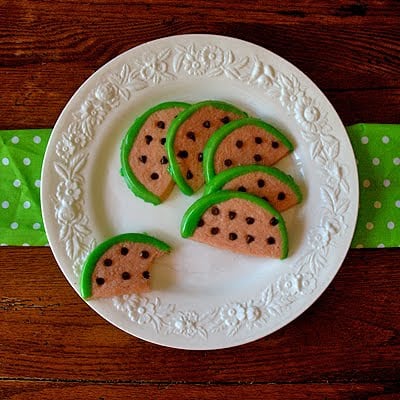 I've actually made these many times and published them on Familycorner.com, a website I used to own, several years ago. I did adapt the recipe a little bit over the years though. I made them again just the other day and they were polished off in no time. Here's the step by step instructions.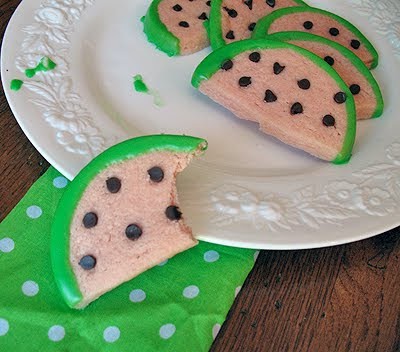 Just a quick note. These cookies only look like little watermelon slices, they do not taste like watermelon. Apparently, watermelon extract is available, but I'm not sure that's something I would care for in a cookie. ;)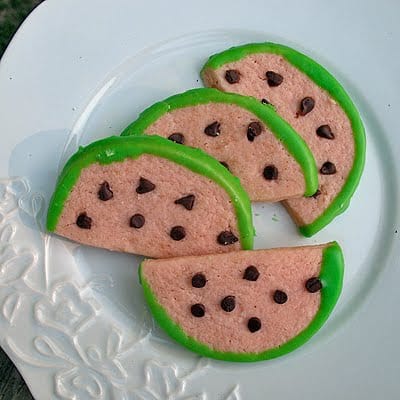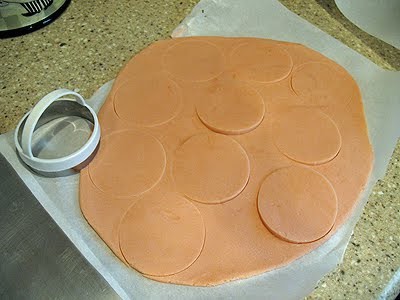 Cut out circles with a cookie cutter or biscuit cutter.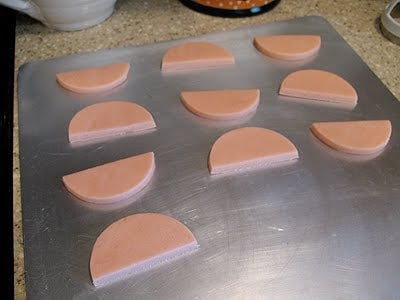 Use a dough scraper or a sharp knife to cut each circle in half. Place the halves on the baking sheet, about 1″ apart.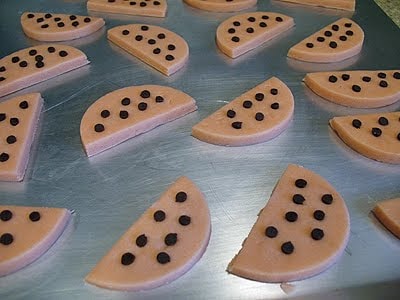 Gently press miniature semi sweet morsels into each semicircle.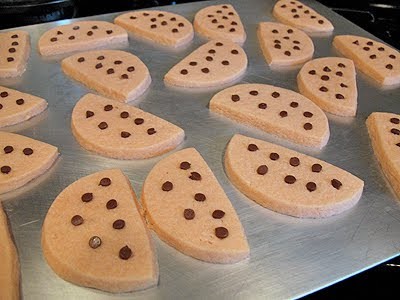 Bake for 6-8 minutes, checking after 6 minutes (mine were perfect in 7 minutes). Cookies will be slightly puffed but not browned.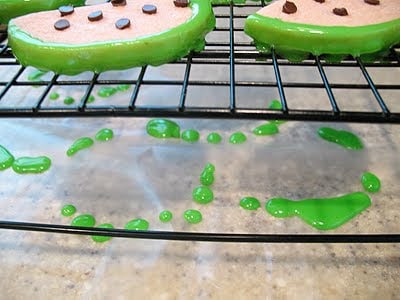 Place cookies on cooling racks, excess glaze will drip through onto the wax paper. Wait for glaze to set before moving the cookies.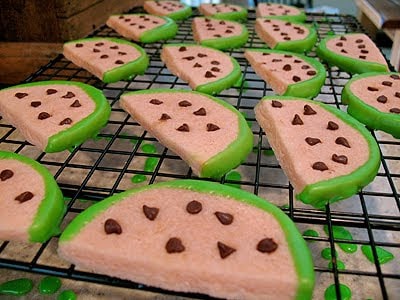 If you are crafty, try my Watermelon Picnic Caddy on Crafts by Amanda!