Feeling too tired and hot to cook dinner? Me too. After a full day of squeezing in work, playgrounds, pools, and yard work, it's awesome to come home to an easy dinner that practically cooked itself. In fact, I often find myself using my slow cooker more in the summer than the winter! Shared below is a delicious summer meal, Easy BBQ Crockpot Chicken. With bottled barbecue sauce as a base, it doesn't get simpler than this!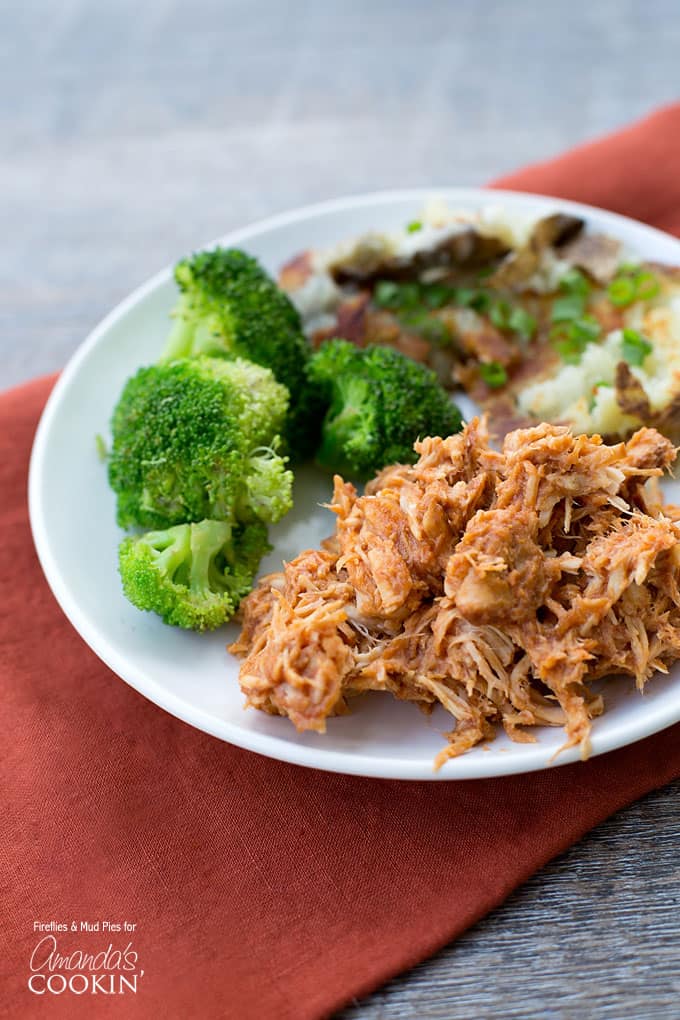 SLOW COOKER CHICKEN BBQ
This chicken BBQ is perfect on rolls, in lettuce wraps, or plain. My children love to eat it for lunch with a side of fresh corn on the cob! It's also super convenient to bring to cookouts with family and friends. But watch out…it won't last long!
RELATED: Serving salad with your Chicken BBQ? Check out these amazing 15 Summer Salads!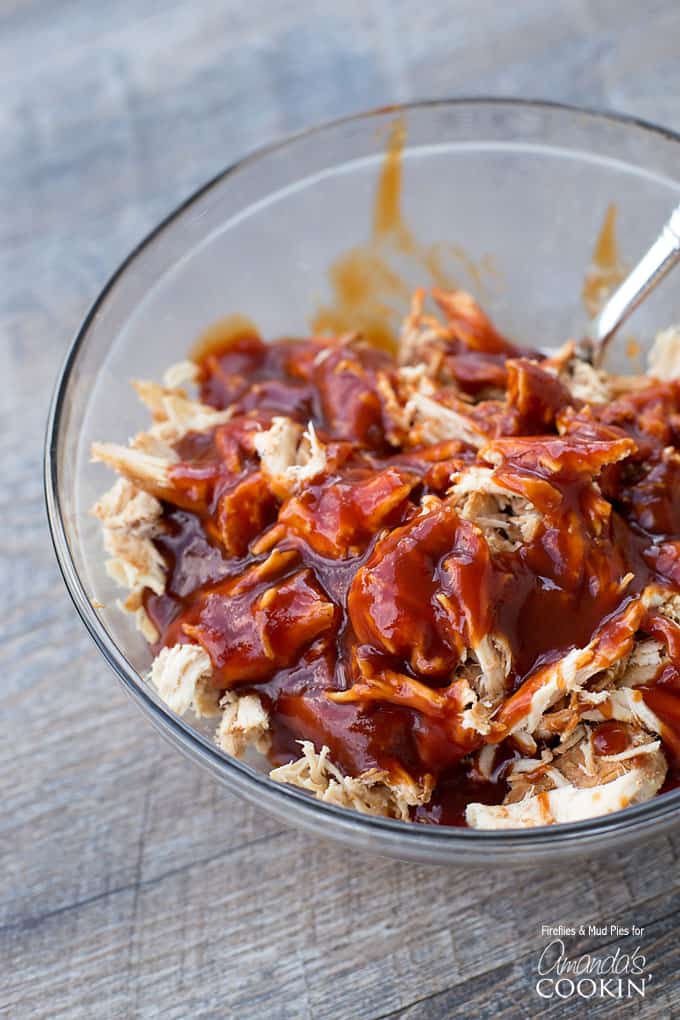 THINGS YOU'LL NEED
Of course you could make a large amount of BBQ chicken in the slow cooker, then freeze it for easy and convenient meals with no cleanup! I like the sound of that!
There are affiliate links in this post. That means if you buy something from that link, I will earn a small commission, but it won't cost you anything additional.
FOR THE CHICKEN:
Fresh chicken breasts (4–5)
1 bottle of your favorite BBQ Sauce
HANDY EQUIPMENT: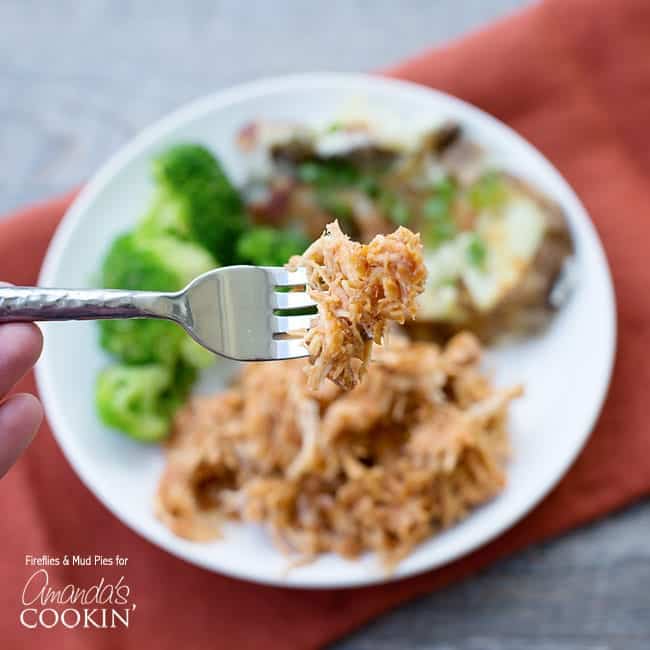 Begin by pouring about 1 cup of BBQ sauce into the crockpot. Add the chicken, thawed or unthawed, then set your slow cooker to cook on low for 6–8 hours. Serve outdoors or indoors and enjoy!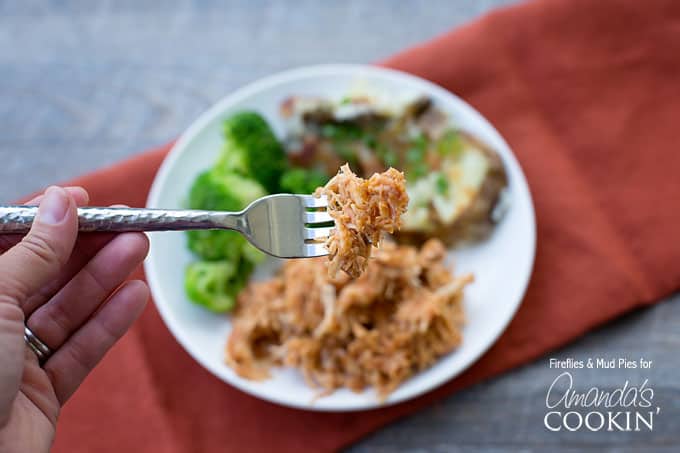 SCROLL DOWN FOR THE PRINTABLE VERSION OF THIS RECIPE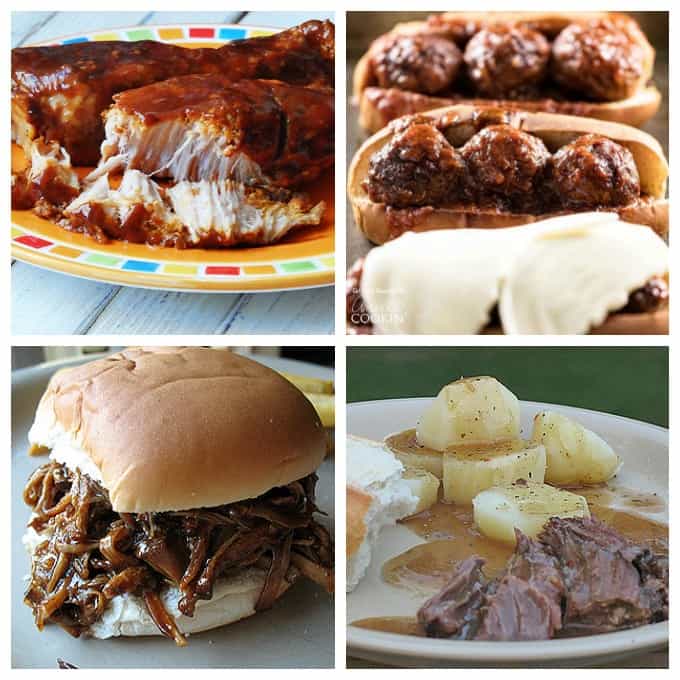 More slow cooker meals your family will love:
Want even more free recipes? Be sure to join my newsletter for FREE recipes and craft ideas sent to your email inbox every week.