If all you can think is "spaghetti" when considering meatballs for dinner then it's time to shake up your meatball game. These slow cooker BBQ meatball subs cook low and slow all day in a quick and simple homemade BBQ sauce. When it's time for dinner just pile the savory meatballs onto toasted rolls and top with cheese and serve. So, forget the spaghetti and make these slow cooker BBQ meatball subs instead – it's a slow cooker meal the whole family will love!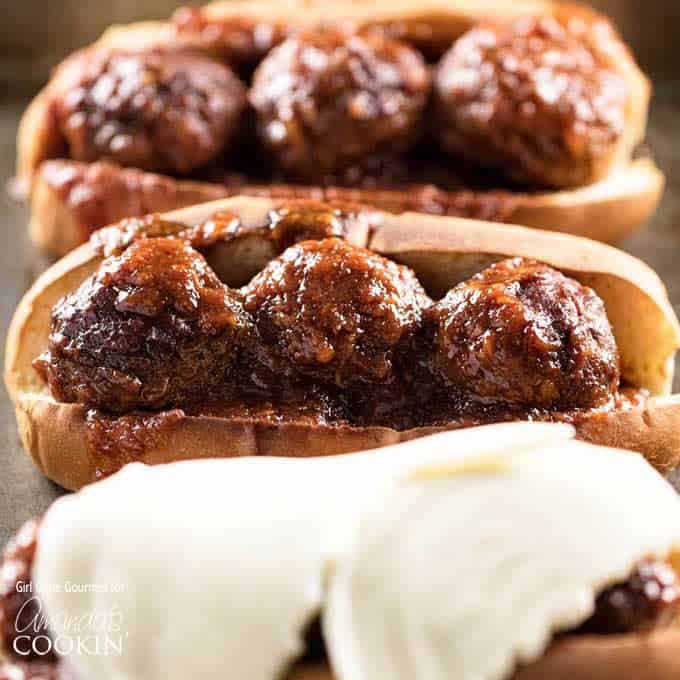 Slow Cooker BBQ Meatball Subs
Dinner ruts are the worst. Getting stuck in a never-ending merry-go-round of tacos, baked chicken, pizza, spaghetti and meatballs and casseroles for weeks on end can only lead to feeling bored in the kitchen. Boring for the cook and boring for everyone gathering around the table, but I get it. Ease and convenience often take precedence over the need to feel creative. Having your shopping list and dinner prep steps on auto pilot isn't always a bad thing, but sometimes it's good to switch things up a bit especially if the new thing is simple, delicious, and bound to get everyone excited about pulling up a chair for dinner.
Hello slow cooker BBQ meatball subs.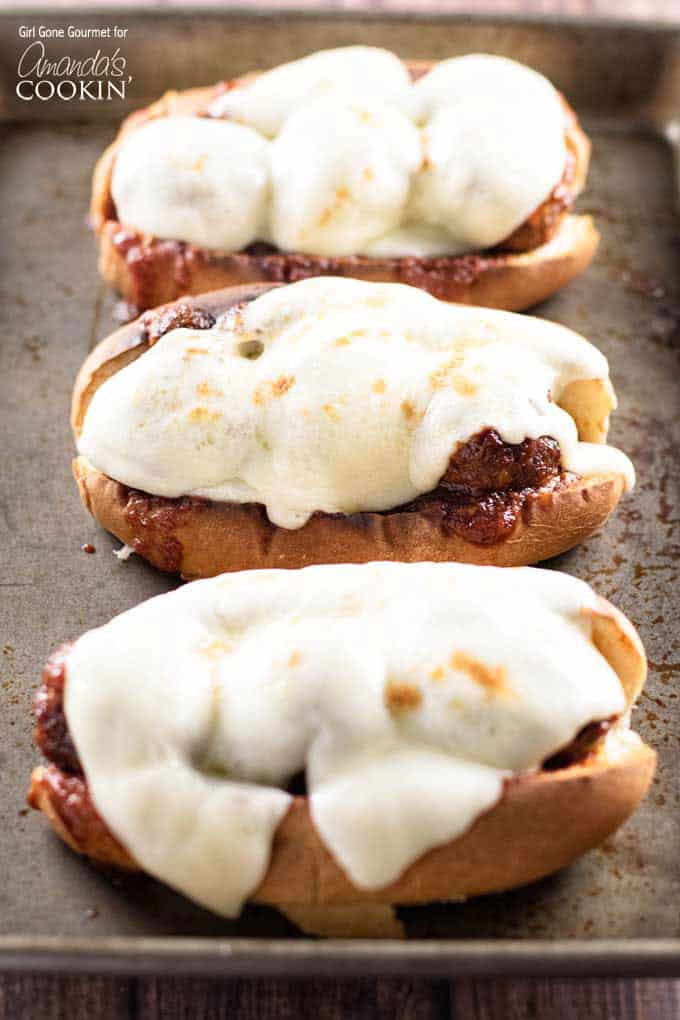 Things You'll Need
If you like you can make the meatballs ahead of time and freeze or refrigerate them. If it will be more than two days before you toss them in the slow cooker, freeze them. You can toss them right into the crockpot frozen or you can thaw them in the refrigerator over night.
There are affiliate links in this post. That means if you buy something from that link, I will earn a small commission, but it won't cost you anything additional.

For the Meatballs:
Dried Breadcrumbs
Onion Powder
Garlic Powder
Chili Powder
Cumin
Kosher Salt
Black Pepper
Parsley
Egg
Olive Oil
Ground Beef
For the Barbecue Sauce:
Ketchup
Apple Cider Vinegar
Worcestershire Sauce
Brown Sugar
Chili Powder
Garlic Powder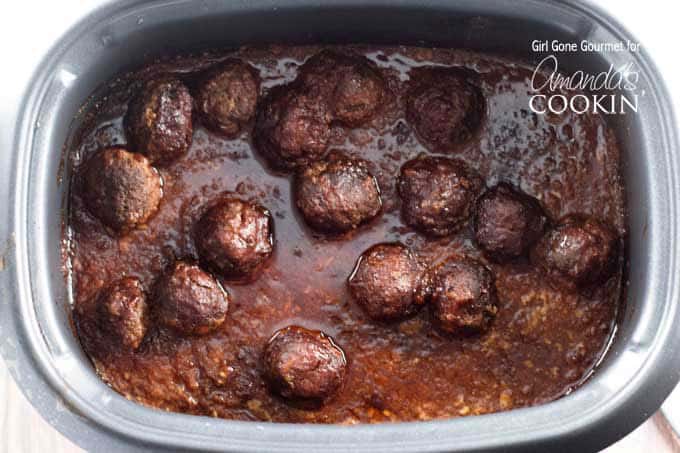 Spend 10 minutes making the meatballs and super simple BBQ sauce in the morning and arrive home that night to a house filled with the savory scent of slow cooked meatballs just begging to be piled into soft toasted rolls. Go one step further with some melted provolone cheese and suddenly your standard meatball night is looking (and tasting!) all shiny and new again.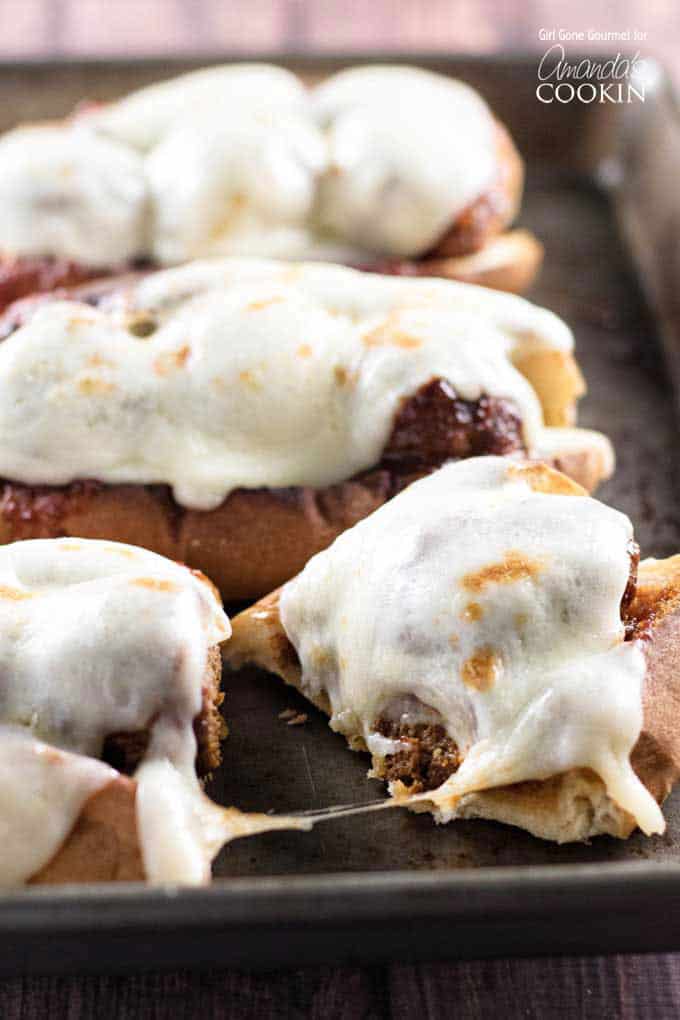 Can you hear the cheering yet?
SCROLL DOWN FOR THE PRINTABLE VERSION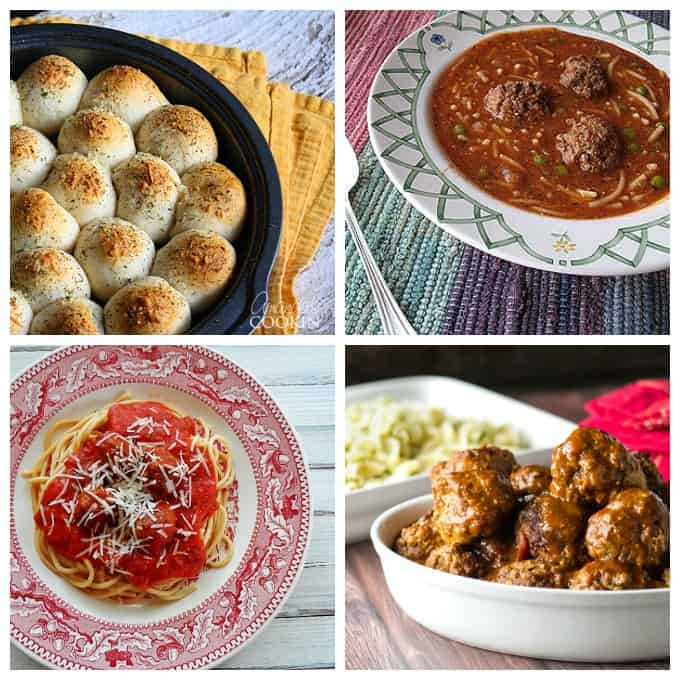 OTHER MEATBALL RECIPES YOU MAY ENJOY:
Want even more free recipes? Be sure to join my newsletter for FREE recipes and craft ideas sent to your email inbox every week.