Looking for a healthy smoothie to cool you down this summer? This refreshing Watermelon Smoothie has frozen watermelon, mint, and cucumber making it ultra-hydrating (not to mention way delicious). It's the perfect healthy summer treat bursting with bright and beautiful colors, similar to this Tropical Smoothie Bowl.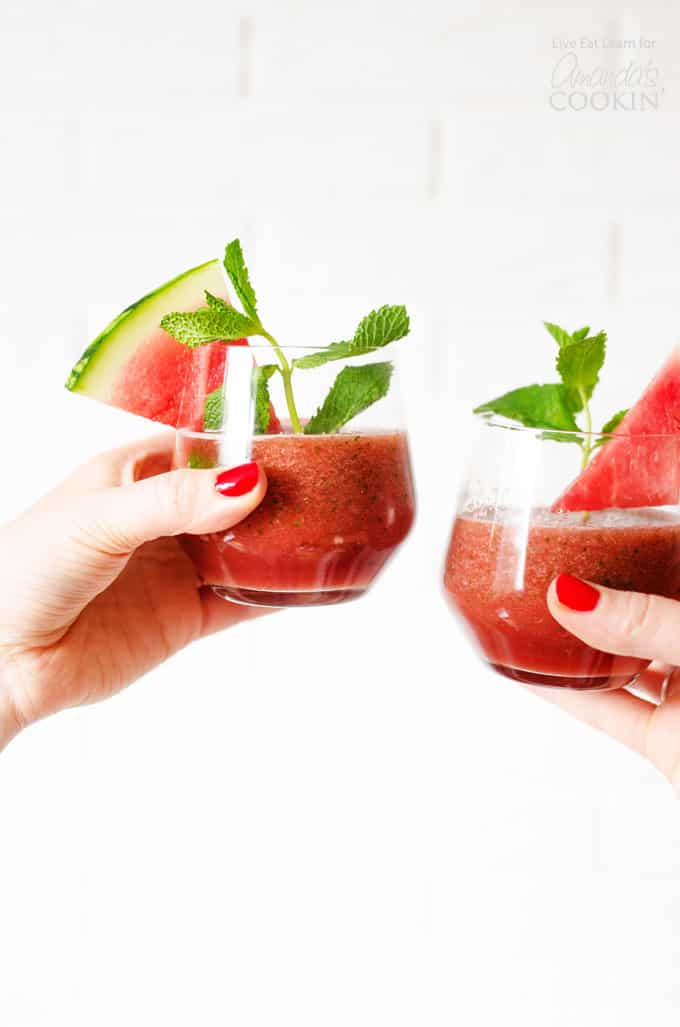 Refreshing Watermelon Smoothie
You guys know how I love smoothies. They manage to sneak in foods I don't actually like to eat (i.e. kale, carrots, spinach) in a way that's delicious (and nutritious!) And I know I'm committing a culinary sin by saying this but…I don't actually like eating watermelon very much. I blame it on a childhood allergy to melons, though nowadays the allergy is gone. But I've found one way that I actually really do enjoy watermelon, and that's in summer smoothie form! It pairs so nicely with other summery, refreshing ingredients, like mint and cucumbers. So today we're doing just that!
I don't like adding ice to my smoothies, partly because I don't like the strain it puts on my blender and also because it just seems to water it down. I prefer to freeze my fruits and let those be the things that keep my smoothie cool and frothy. So in this watermelon smoothie, I like to cube and freeze the watermelon before hand! It doesn't have to be frozen solid, just an hour or so, but it does wonders for the deliciousness of this smoothie.
Then we'll just throw in our cucumber, some mint leaves, and honey (if you tend to like things sweet). Puree until smooth, pour into a travel cup, and go enjoy the summer with your refreshing watermelon smoothie!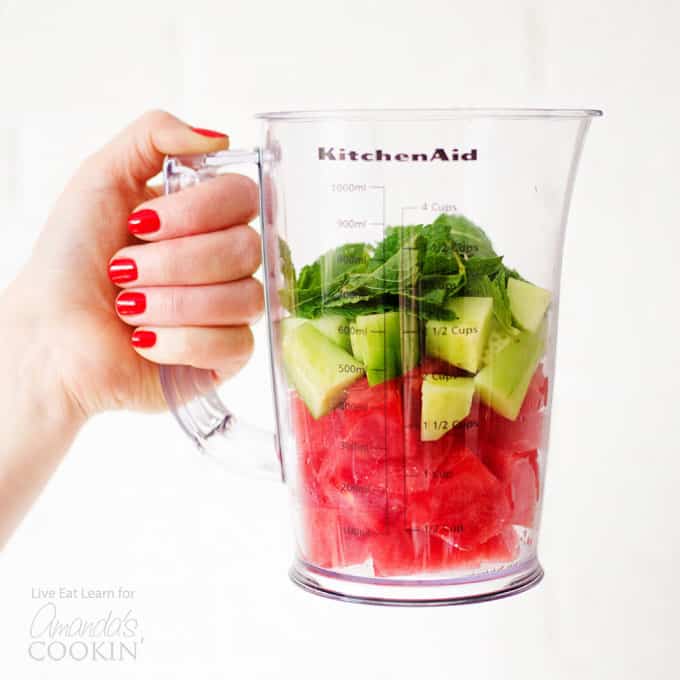 To make this Mint Watermelon Smoothie you'll need:
2 cups watermelon, previously chopped and frozen
½ a cucumber (no need to peel it!)
2 sprigs of mint
Honey as needed
Kitchen tools you may find useful: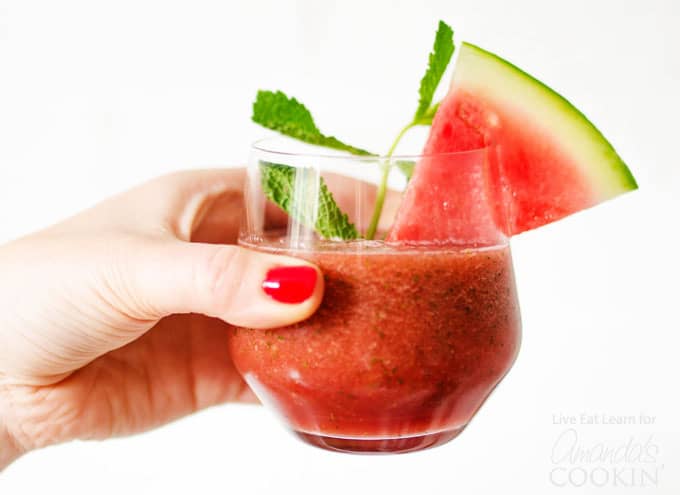 There you have it! A refreshing watermelon smoothie. Next I want to try this watermelon lemonade from Spend with Pennies. Nothing screams summer more than watermelon… and maybe this Pina Colada Smoothie recipe! Both will keep you cool on a hot day all while tasting simply amazing. There's truly nothing better than a fruit smoothie. Need a morning pick-me-up? This Coffee Smoothie is another home run when it comes to smoothies, and if you're a coffee lover, this recipe is perfect for you!