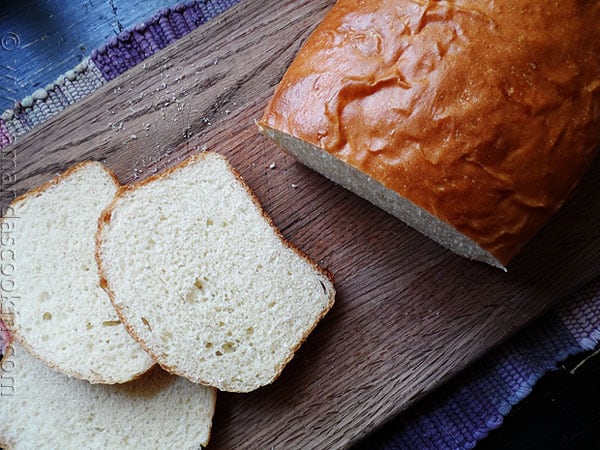 There's something about a vintage recipe that prompts you to try it. It's been around a while and chances are your mom or grandma made it and maybe you even ate it. In 1963 I was still 4 years off of being a twinkle in my parents' eyes, but it makes me wonder if my mom ever tried this recipe. I didn't change it as far as ingredients are concerned, I just made a couple of adjustments based off of the times and methods I've learned. The dough for this bread is so soft and the loaves come out absolutely beautiful.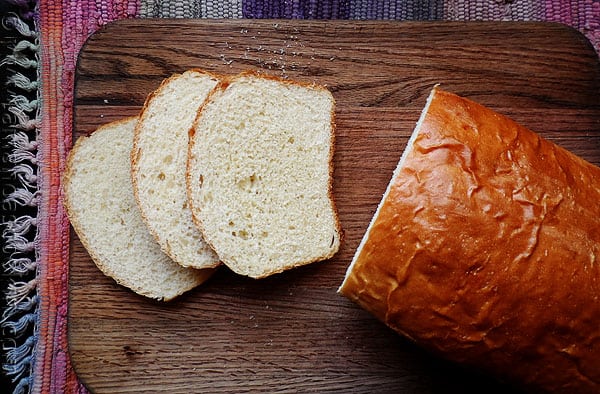 I found this recipe on Veronica's Cornucopia. As Veronica states on her blog, many vintage recipes instruct you to "scald" your milk. This is a practice that just isn't necessary anymore with the invent of pasteurization. Scalding and pasteurization alike heats the milk to a high enough temperature to kill any harmful bacteria that might be in the milk. I'm picturing women who used to milk their cows in their barn and used that raw milk in their kitchen. I love the images that conjures up!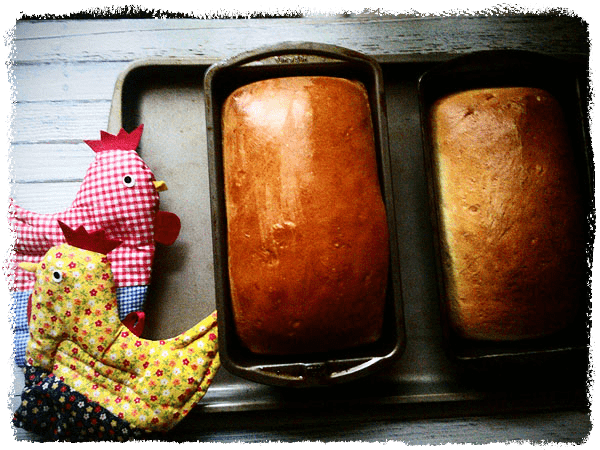 This recipe was introduced to Veronica through a friend of hers. Apparently it's from a 1963 copy of a Good Housekeeping Cookbook, hence the name. I followed Veronica's lead by heating the milk in the microwave. I made a few minor method changes that are reflected in the printable version below. I've made this twice and my family adores it.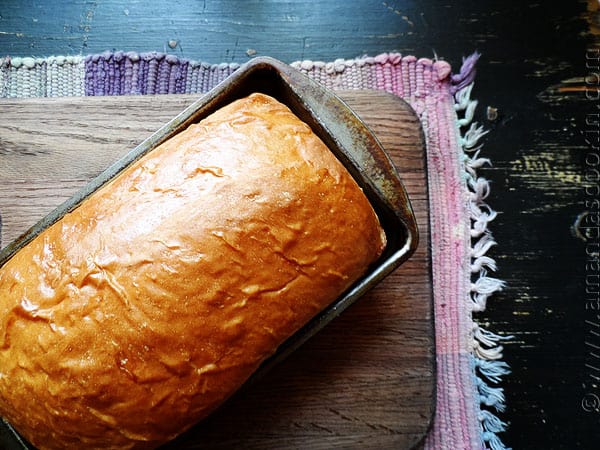 It makes two loaves, so you can bake one to go with dinner and save the other for the next day. If your family is like mine, there won't be any slices left from the first loaf and they'll be wanting to dig in to the other!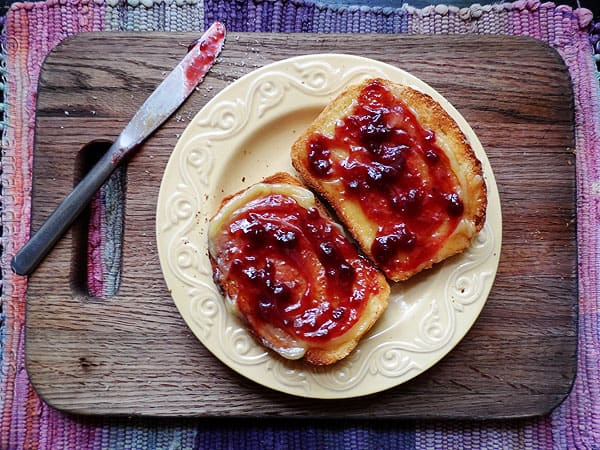 I have made toast with the second loaf and actually plan to make French Toast with it this morning.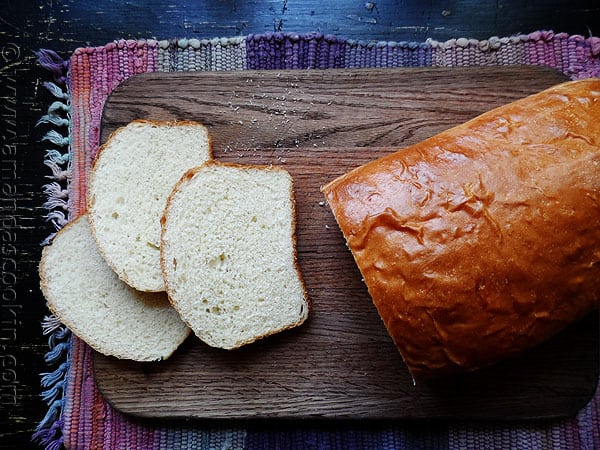 This is a wonderful bread recipe, hope you try it!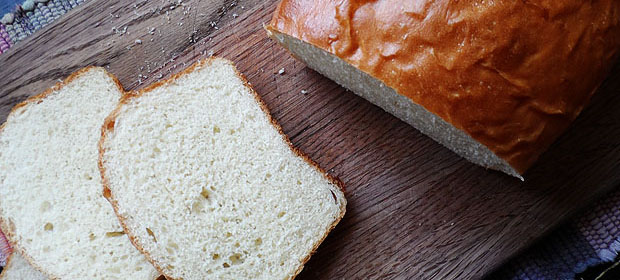 1963 Homemade White Bread
Print
Rate
Total Time:
2
hrs
20
mins
Servings:
2
loaves, 24 thick slices
Ingredients
1/2

cup

1% milk

3

tablespoons

sugar

divided

2

teaspoon

salt

3

tablespoons

unsalted butter

1 1/2

cups

warm water

2 1/4

teaspoons

SAF instant yeast

6 1/4

cups

sifted all-purpose flour
Instructions
Heat milk in the microwave until hot, but not boiling. Stir in 2 tablespoons of the sugar, salt and butter. Set aside to allow butter to melt. Cool to lukewarm.

Place warm water in your mixing bowl; sprinkle in yeast and remaining one tablespoon of sugar; stir until dissolved. Let sit for 5 minutes or so to allow yeast to proof.

Add lukewarm milk mixture and 3 cups flour; beat on medium-low until smooth. Add enough additional flour to make a soft dough. Turn out onto lightly floured board. Knead until smooth and elastic, about 8-10 min.

Form into smooth ball and place in greased bowl, turning to grease top. Cover with a clean, soft towel; let rise in warm place, free from draft, until doubled in bulk, about 30 minutes.

Punch down dough and let rest 15 minutes.

Divide dough in half and shape each half into a loaf. Place each loaf in a greased 9x5x3 bread pan. Cover; let rise in warm place, free from draft, until doubled in bulk, about 45 minutes.

Whisk together the egg and water to make an egg wash. Gently brush the egg wash onto the tops of both loaves right before placing in the oven.

Bake at 400 degrees F, about 30 minutes, or until done.
Notes
Saturated Fat 1.0 g, Polyunsaturated Fat 0.2 g, Monounsaturated Fat 0.5 g, Cholesterol 4.1 mg, Sodium 197.2 mg, Potassium 43.0 mg, Total Carbohydrate 26.8 g, Dietary Fiber 1.0 g, Sugars 1.9 g, Protein 3.7 g If you prefer to use active dry yeast, increase the first rise by 30 minutes and the second rise by 15-30 minutes. I have used both sugar and honey interchangeably in this recipe. Note: The nutritional info in this recipe does not include the egg wash as the amount of egg used is too insignificant to be counted.
Amanda Formaro is the crafty, entrepreneurial mother of four grown children. She loves to bake, cook, make kid's crafts and create decorative items for her home. She is a crafting expert and guru in the kitchen and has appeared online and in print publications many times over the years. She is also a craft book author five times over and product developer as well as the owner of
FunFamilyCrafts.com
. You can find her on social media by using the buttons to the left!
Latest posts by Amanda Formaro (see all)