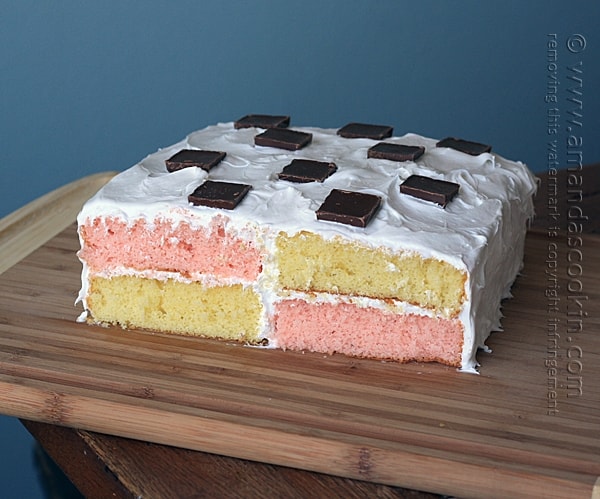 When my friends at Recipe Lion asked me to revamp some vintage recipes, one that I came across was this Square Dance Party Cake. The original recipe was printed on an old advertisement for Dexo, which was a brand of shortening. Since Dexo is long gone and no longer being produced (at least from what I could find), I used Crisco shortening, which of course is white and produces a white cake. I thought that maybe Dexo could have been yellow, but there are several other recipes out there using Dexo that are white cakes.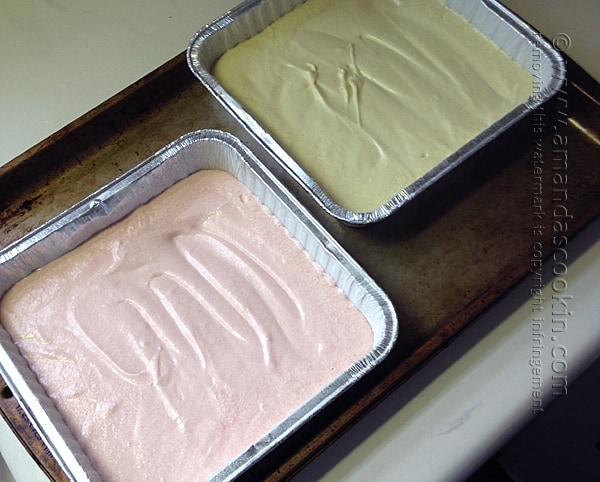 So I'm not sure if the ad neglected to add yellow food coloring or what, but to make my cake look like the ad, I adjusted the recipe to tint the second half of the batter yellow (the first half is tinted with red).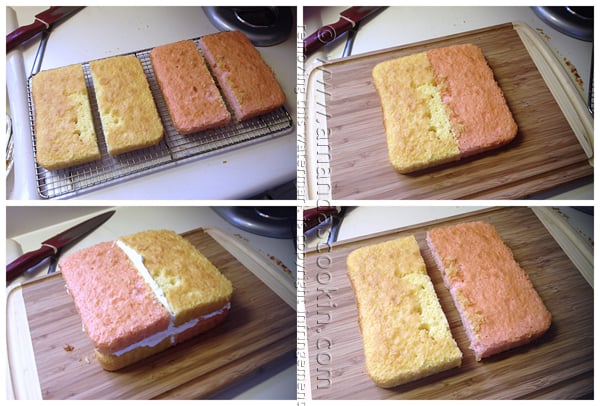 Originally I thought I could just make this in a 13×9 pan and cut it up until I realized the play on words going on here. The cake is made with two 8″ square pans, the cake when cut is made to look like squares (though it really looks like rectangles) and the chocolate pieces on top are also squares.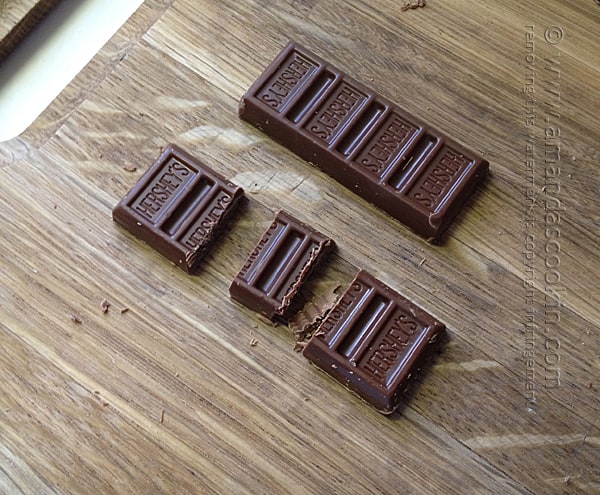 I used those miniature Hershey bars cut into squares for the top. The finished cake is therefore square, perfect for a SQUARE dance. ;-)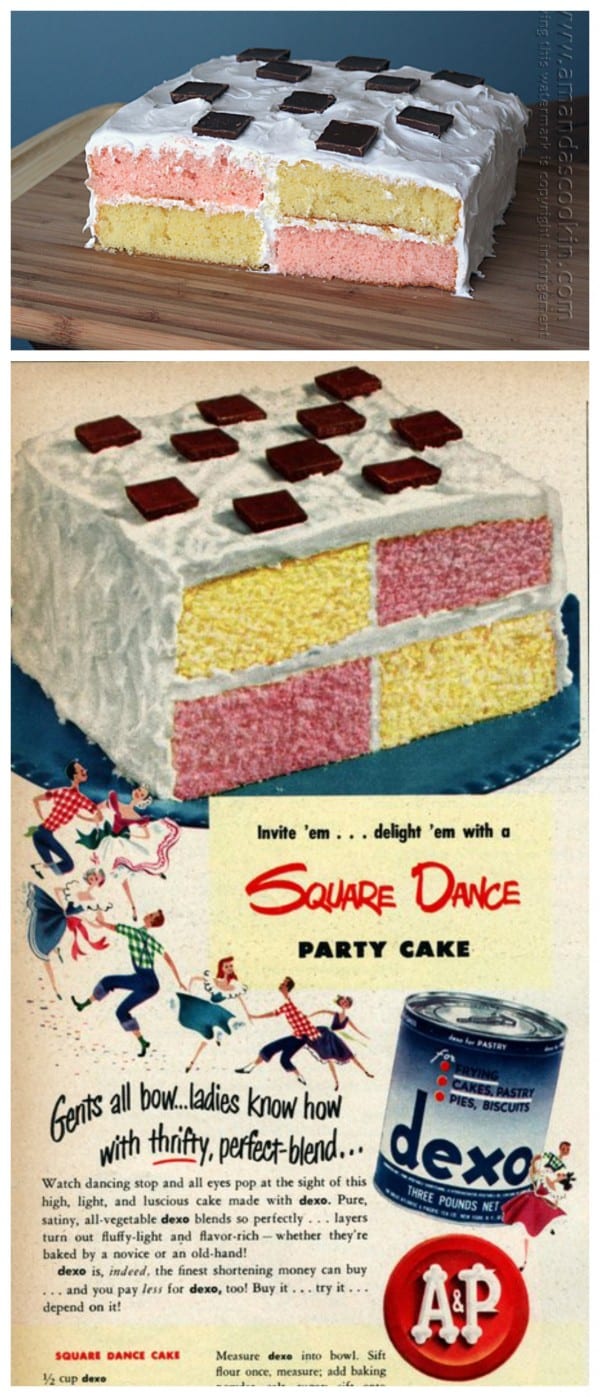 Get my version of this recipe from Recipe Lion here.

I found the original ad over at Click Americana.
Amanda Formaro is the crafty, entrepreneurial mother of four grown children. She loves to bake, cook, make kid's crafts and create decorative items for her home. She is a crafting expert and guru in the kitchen and has appeared online and in print publications many times over the years. She is also a craft book author five times over and product developer as well as the owner of
FunFamilyCrafts.com
. You can find her on social media by using the buttons to the left!
Latest posts by Amanda Formaro (see all)