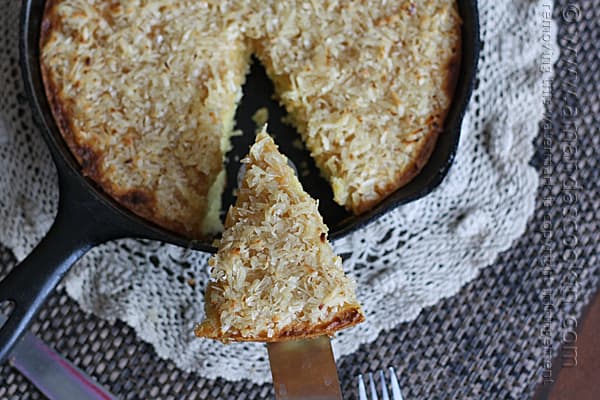 I'm not positive how Lazy Daisy Cake got its name. Some people say it was because this cake was perfect for those lazy days, while others say that it's a simple cake without any fancy frosting or decorating, therefore making it a no-fuss cake for the day you wanted to be a lazy baker. is there such a thing?? Plus, it's baked in a pan, or in my case, a cast iron skillet, meaning there's no double layers to fuss around with. Lazy Daisy Cake is said to have originated in the 1940's, but someone out there may know differently. Regardless, it's an easy cake that can be made quickly and served after dinner. Just like they used to do in what is now known as "the olden days". ;-)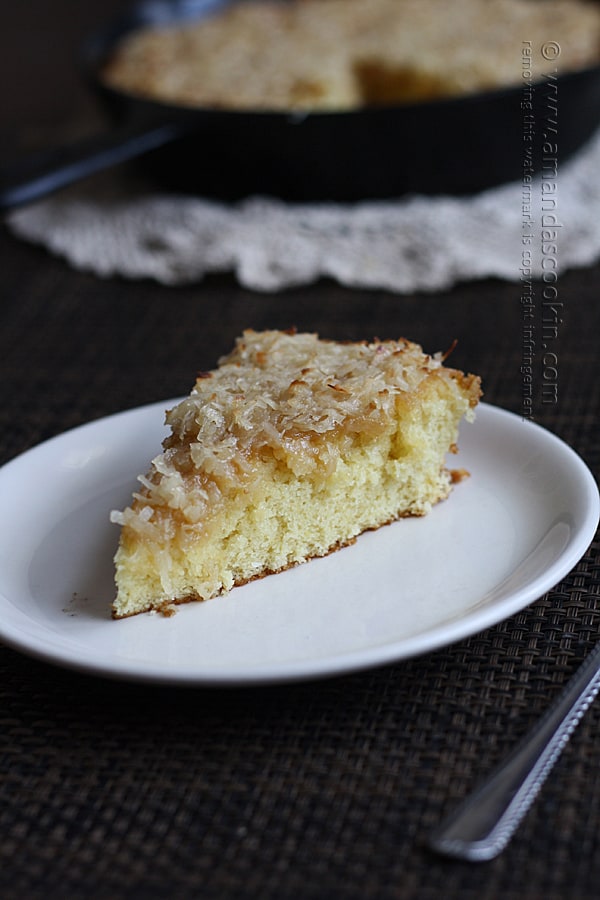 NOTE: This recipe calls for a cast iron skillet, but it can also be baked in a 9-inch round cake pan if you prefer. Just don't use a glass baking dish. This needs to go under the broiler for a minute or two in order to caramelize the topping and glass cannot withstand the temperature of the broiler.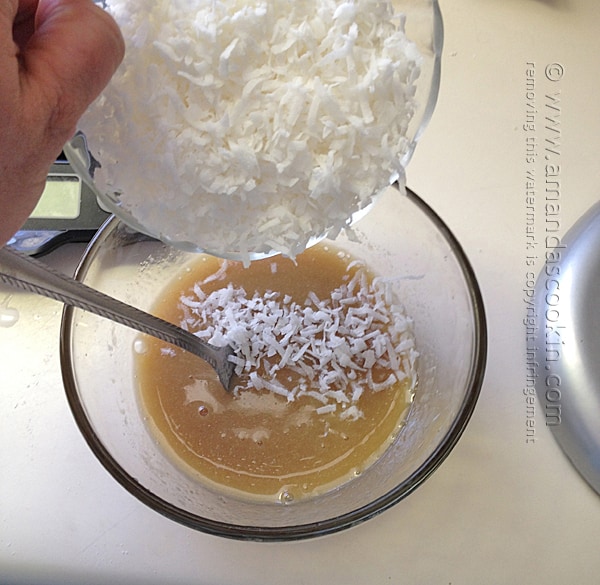 This vintage cake recipe is famous for its coconut topping. Even "anti-coconut" folks will like it as the topping becomes caramelized, giving the topping a flavor all its own.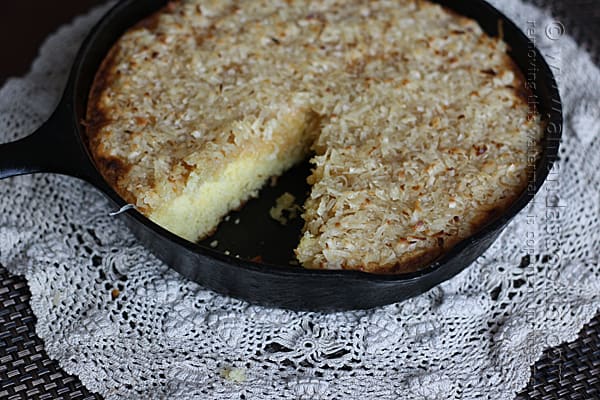 Get the recipe for my Lazy Daisy Cake on Recipe Lion.
More vintage recipes
If you like trying recipes from the past, I have several on this blog. Just do a search on the word "vintage", or check out a few I've picked for you below.
Amanda Formaro is the crafty, entrepreneurial mother of four children. She loves to bake, cook, make kid's crafts and create decorative items for her home. She is a crafting expert and guru in the kitchen and has appeared online and in print publications many times over the years. She is also a craft book author five times over and product developer as well as the owner of
FunFamilyCrafts.com
. You can find her on social media by using the buttons to the left!
Latest posts by Amanda Formaro (see all)