This Stone Fruit Smoothie Bowl is loaded with plums and cherries and is a flavorful, filling start to any morning. Whip it up in just minutes in the morning, or blend it the night before for an instant, healthy breakfast.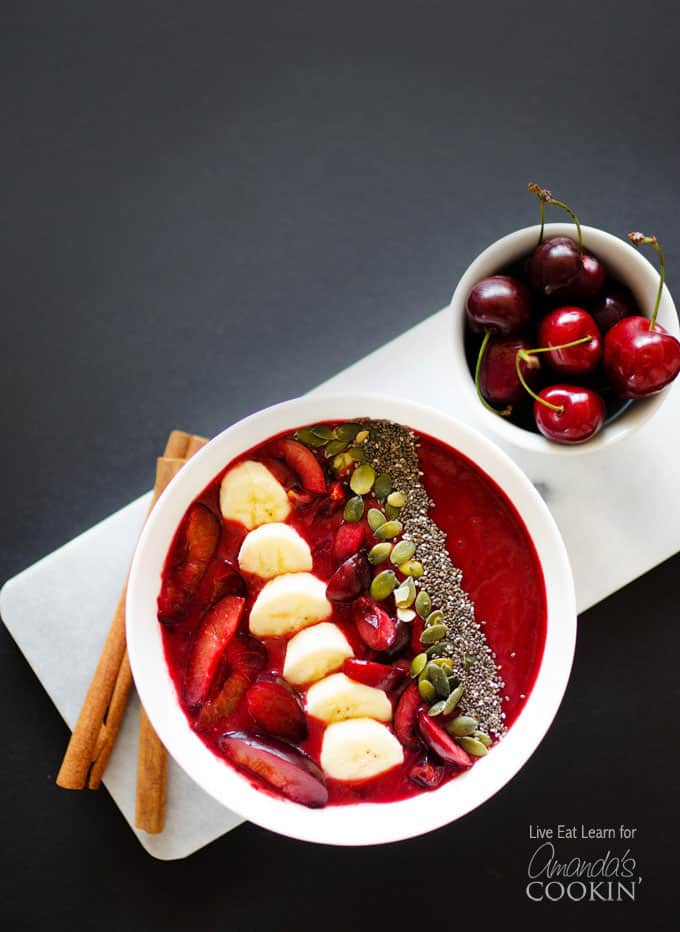 Stone Fruit Smoothie Bowl
I've been trying to be more conscious of cooking with what's in season lately because it has so many advantages. By aiming to use what's naturally in season in your area, you'll get fresher fruits and veggies that are packed with loads more flavor and nutrition than if you opt for the produce that's been forced to grow when it just doesn't want to. And what's in season in the summer? Stone fruits!
There are affiliate links in this post. That means if you buy something from that link, I will earn a small commission, but it won't cost you anything additional.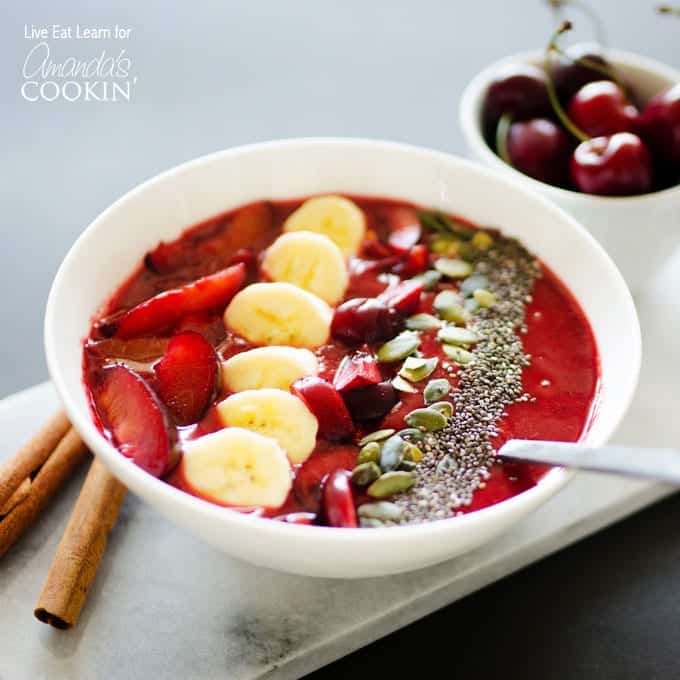 To make this Stone Fruit Smoothie Bowl you'll need:
1 cup chopped plums
1 cup frozen cherries
1 banana, sliced and frozen
¼ cup apple juice
1 Tbsp honey (or to taste)
½ tsp cinnamon
1 Tbsp chia seeds (optional)
Toppings: Fresh or frozen cherries, sliced plums, Chia seeds, sliced banana, nuts and seeds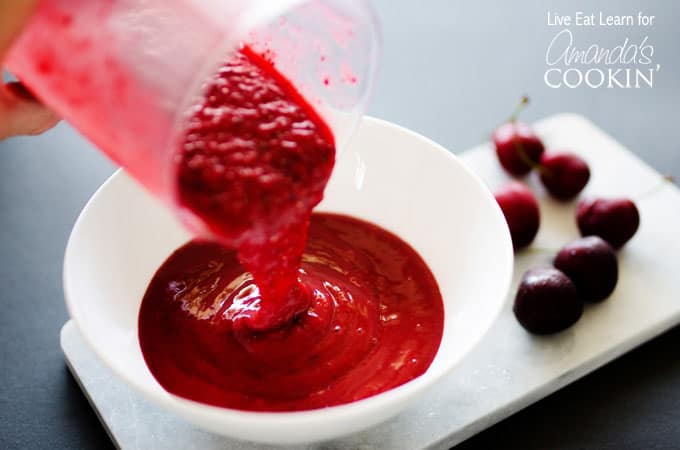 So what are stone fruits? Well they're any fruits that have a big seed in the middle like peaches, nectarines, cherries, mangoes and plums. They're really versatile, and can be grilled up into savory dishes or sweetened for desserts. Today we're going the sweet route by whipping up a smoothie bowl with cherries and plums. It's got a gorgeous deep red color that, when topped with a colorful array of yums, is picture perfect! And also delicious, obviously. I make this bowl when I don't necessarily want to spend a lot of time making breakfast, but still have time to sit and enjoy the morning (though you can easily make this into an on-the-go smoothie by adding a bit more apple juice).
SCROLL DOWN FOR THE PRINTABLE VERSION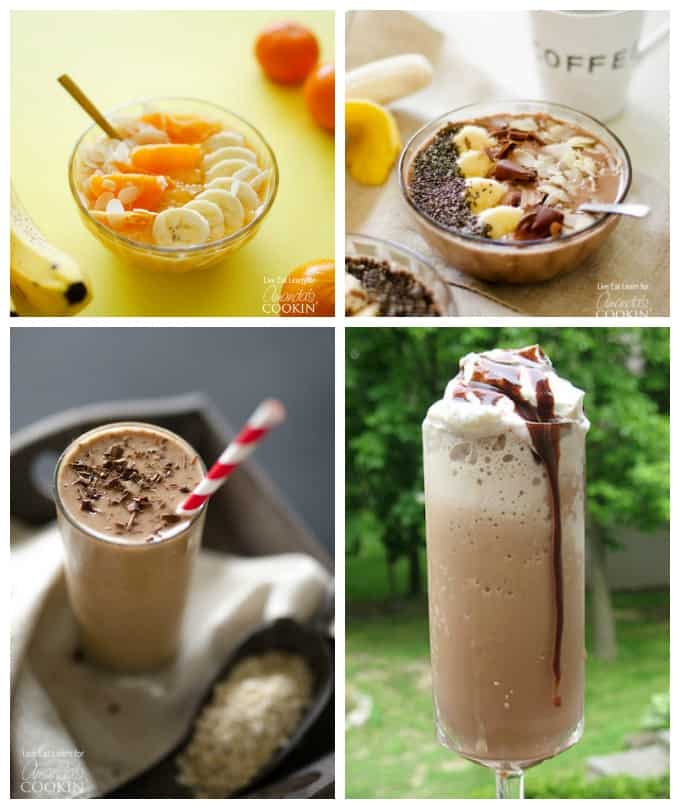 More Smoothies for Breakfast:
Want even more free recipes? Be sure to join my newsletter for FREE recipes and craft ideas sent to your email inbox every week.