This Almond Orange Smoothie Bowl is bound to be your next breakfast obsession. With just a few simple ingredients and only 5 minutes of work, it's a filling, delicious breakfast to fuel your morning.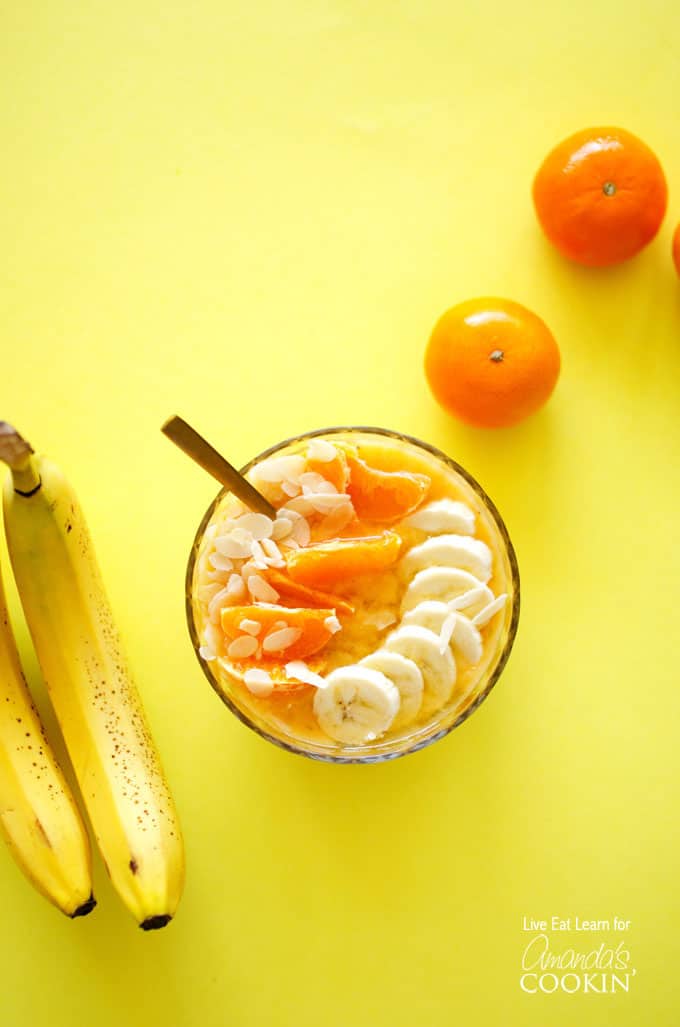 Almond Orange Smoothie Bowl
I love smoothies. A non-morning person like me quickly learns to love smoothies when trying to balance the necessity for quick breakfasts with a hope to keep it healthy. So when smoothie bowls started popping up on the Internet, I knew I had to give them a go! A few months ago we whipped up a caffeine-filled Mocha Smoothie Bowl, and today we're going the fresh fruit approach with this Almond Orange Smoothie Bowl!
There are affiliate links in this post. That means if you buy something from that link, I will earn a small commission, but it won't cost you anything additional.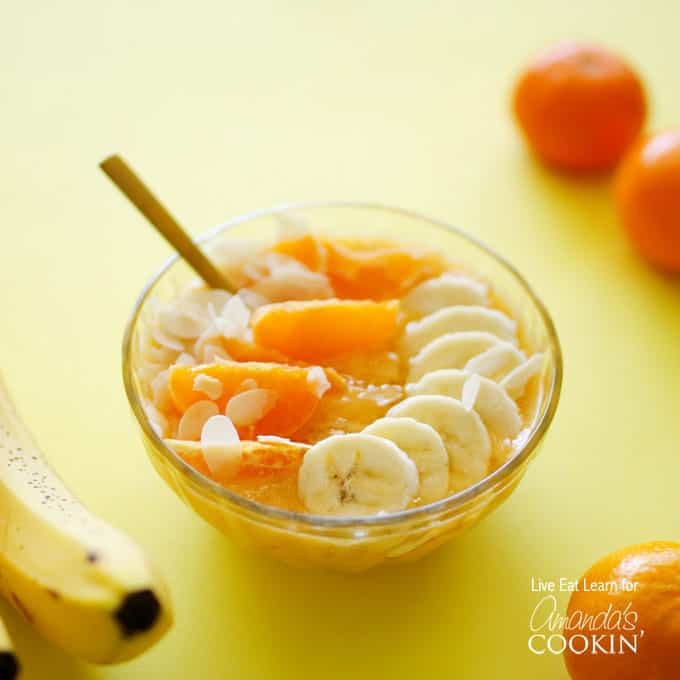 To make this smoothie bowl, you'll need:
3 mandarin oranges, peeled
1 pear, cored and chopped
1 banana, previously sliced and frozen
¼ cup slivered almonds
1 tablespoon honey
¼ teaspoon vanilla extract
Toppings: mandarin oranges, sliced banana, slivered almonds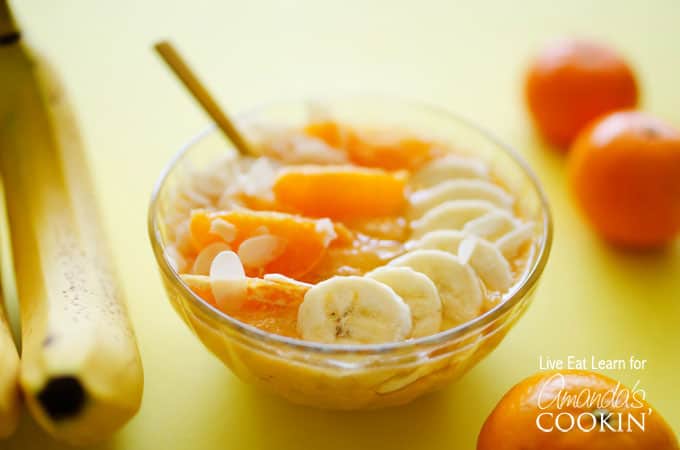 But don't hold yourself back when you're topping this tasty bowl. Smoothie bowls make such great meals because they can be topped with so many delicious, nutritious additions! Granola, oats, nuts or seeds, chia seeds, shaved coconut…let your pantry be your pallet and your smoothie bowl be your canvas!
SCROLL DOWN FOR THE PRINTABLE VERSION OF THIS RECIPE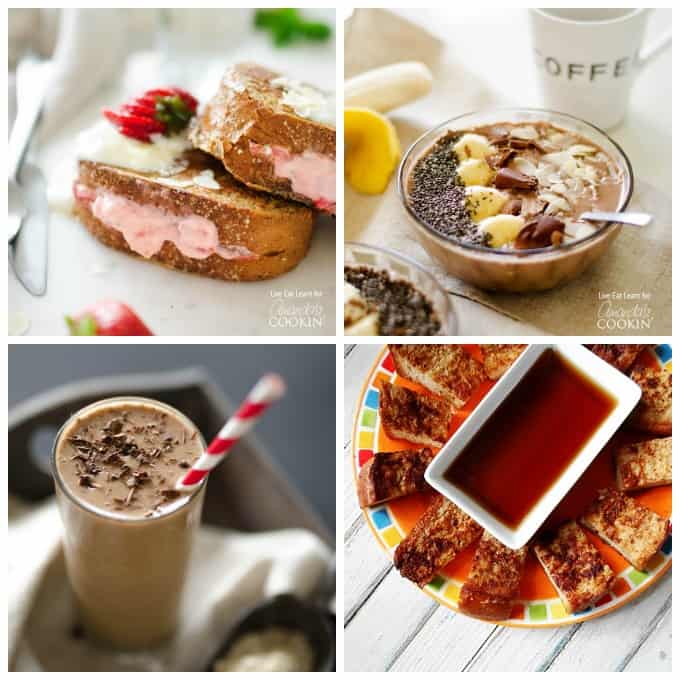 MORE BREAKFAST IDEAS YOU MIGHT LIKE:
Want even more free recipes? Be sure to join my newsletter for FREE recipes and craft ideas sent to your email inbox every week.