Honestly, it wasn't until I hit my thirties that I thought apple cobbler was worth eating. Give me a piece of cake with frosting and I was all over it, but cobblers just weren't my thing when I was younger.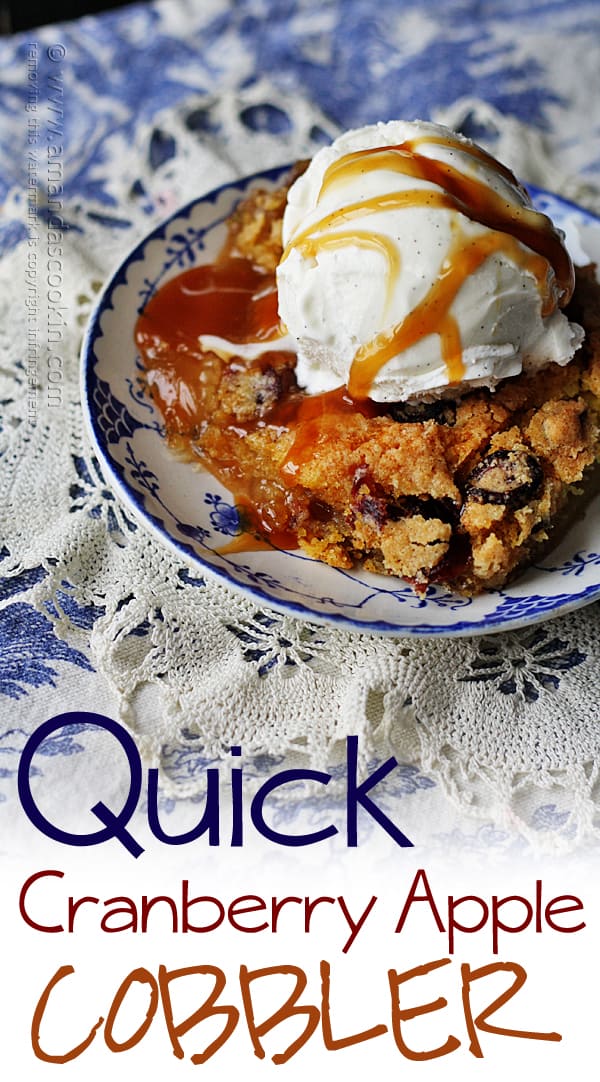 I think part of the reason stemmed from my childhood, as growing up I just don't remember ever being offered a cobbler for dessert. I could absolutely be wrong, but my mom's been gone a long time know, so I can't ask and guess I'll never know.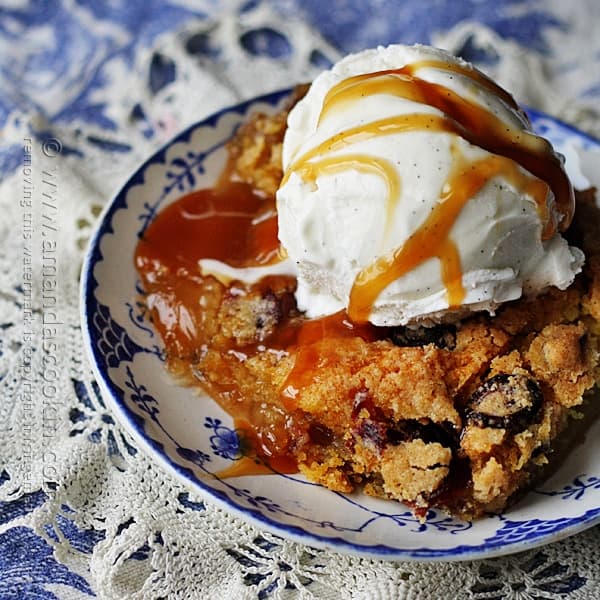 Regardless, I love apple cobbler now, and with a big scoop of vanilla ice cream on top, it's one of my favorite desserts! My life has become pretty hectic lately, so I'm not baking from scratch as much as I used to. That means desserts have to be quicker and more convenient, hence using a boxed cake mix for this fall treat.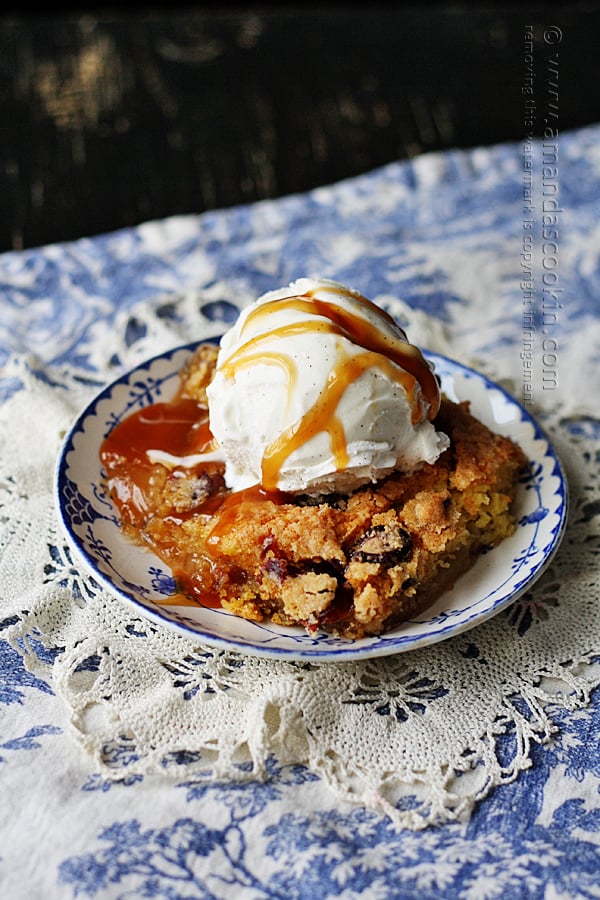 Note: some links below are affiliate links. That means if you happen to buy something, a small percentage of that sale goes back into this site, which enables me to continue to bring you free recipes such as this one. So, thanks!
As always, a full printable recipe is available at the end of this post.
For this recipe you will need the following ingredients: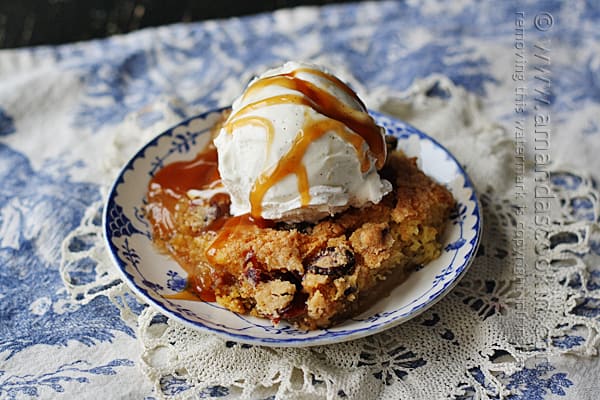 Quick Cranberry Apple Cobbler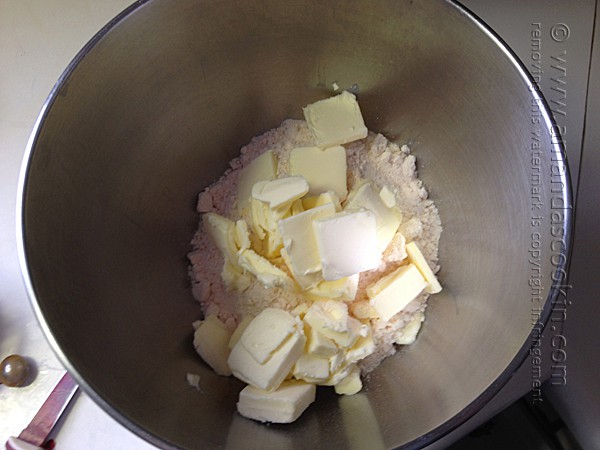 Preheat oven to 375 F.
Combine dry cake mix and butter in a mixer bowl. Beat at low speed for about a minute, until crumbly. There may be large pieces of butter in the mixture, that's okay.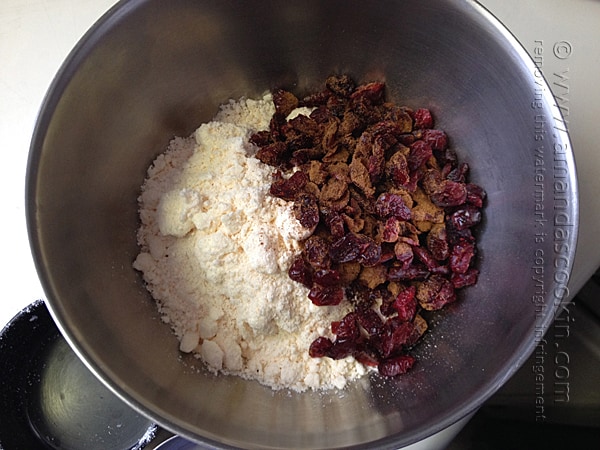 Remove 1 1/2 cups of the cake mixture to a medium bowl and stir in cranberries and cinnamon, use your fingers to toss the mixture if you need to.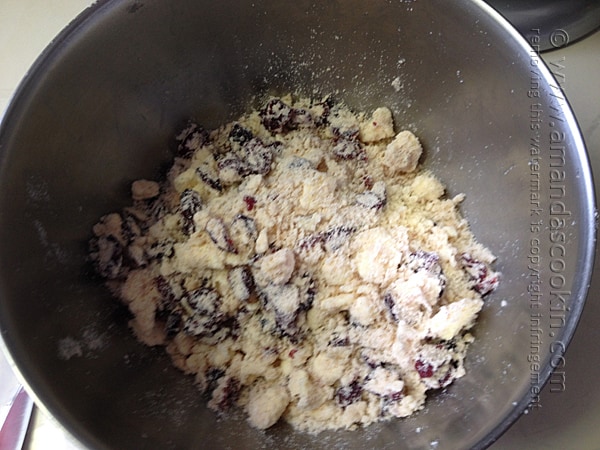 To the remaining cake mixture in the mixer bowl, add the milk and beat on low until all dry mixture is moist.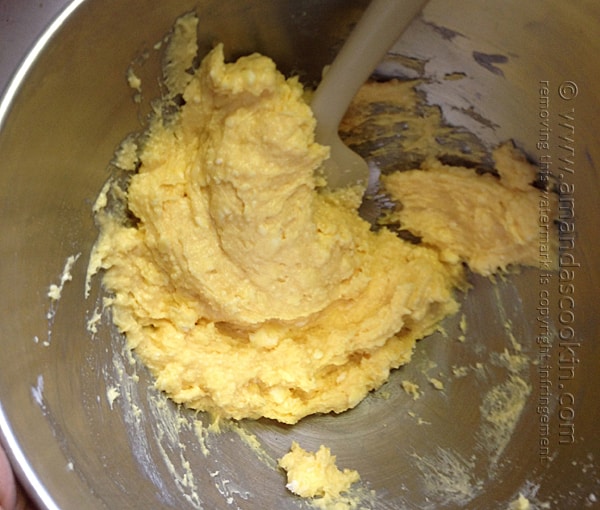 Use a spoon to bring it all together. Again, there will be visible pieces of butter, you don't want to overheat this mixture.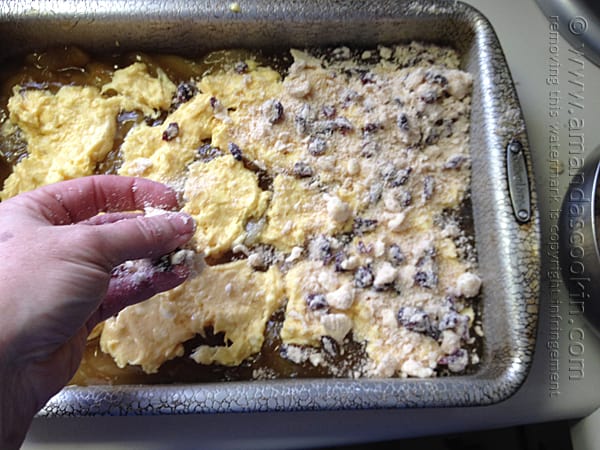 Heat pie filling in a large bowl in the microwave until bubbly, about 4-5 minutes, covered. Pour hot filling into a 13×9 baking pan. Top pie filling with dollops of cake batter then sprinkle with the cranberry topping mixture.
Bake 30-35 minutes or until topping is golden brown and cracks appear dry. Cool 30 minutes.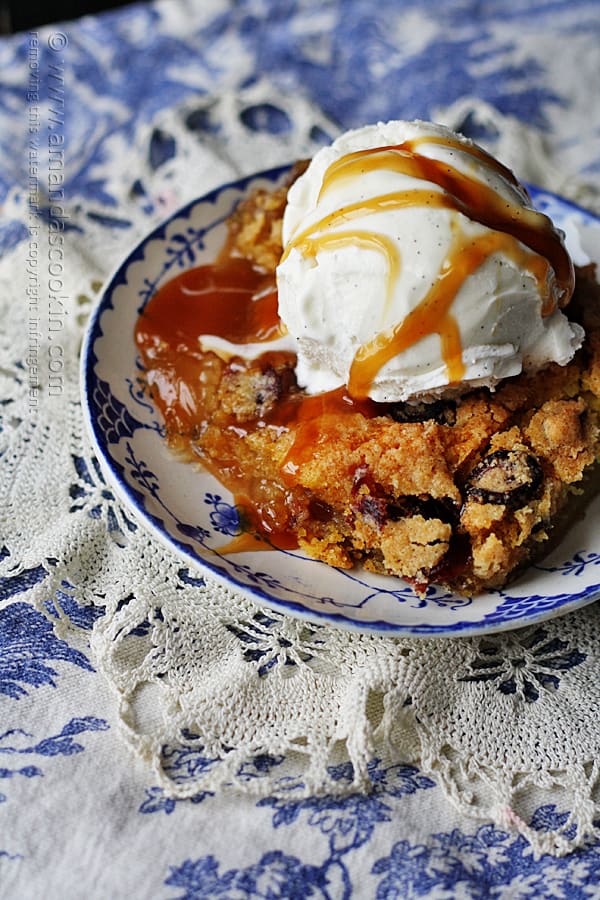 Serve warm topped with vanilla ice cream.
More cobbler recipes
If you enjoyed this recipe, you'll probably like some of the ones I've hand picked for you below!