We have a huge affection for one-pan desserts, and today we're bringing you a collection of the Original One-Pan Desserts, 35 Delectable Crisp and Cobbler Recipes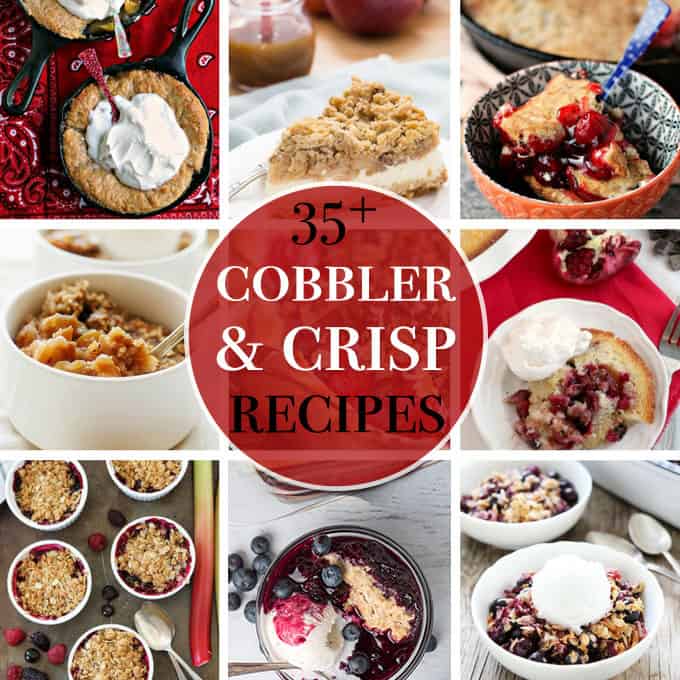 35 Delectable Crisp and Cobbler Recipes
For the uninitiated, cobblers are kind of like an easier (and arguably more delicious) pie, with a fruit or savory filling and topped with a cake-type batter, biscuit, or dumpling before being baked. For the sweet cobblers, the biscuit or dumpling is often sweetened and also sometimes topped with a sprinkle of extra sugar.
It's a simple, messy dessert perfect for a casual weeknight supper but nostalgic enough that supper guests will still eagerly dig in if you offer them a scoop.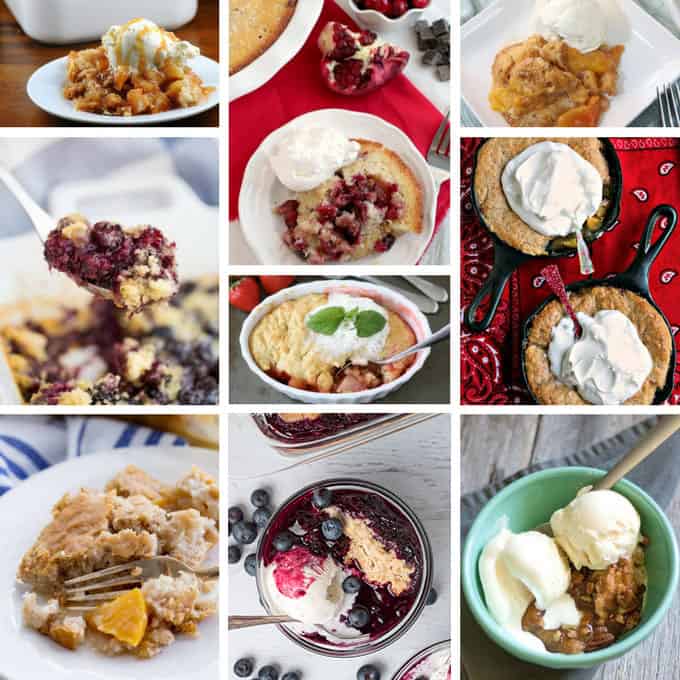 Easy Cobbler Recipes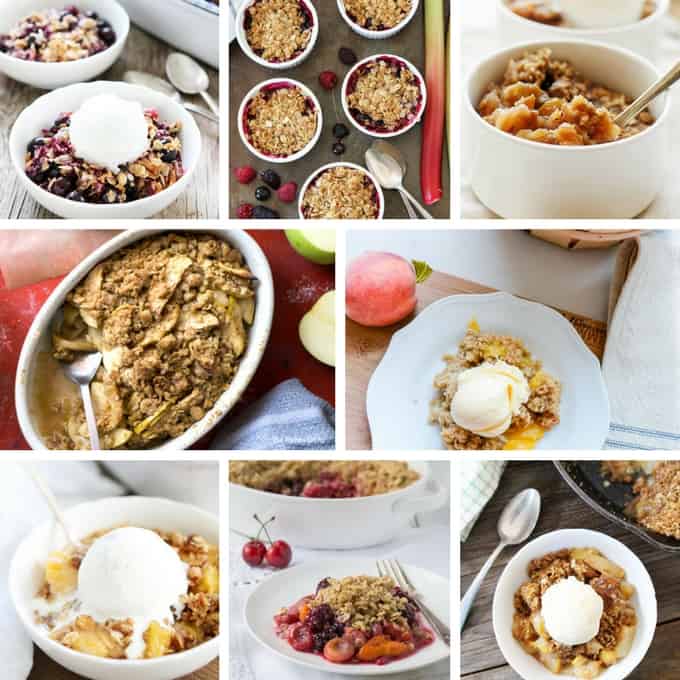 Easy Fruit Crisp & Crumble Recipes
(Clockwise from top left corner)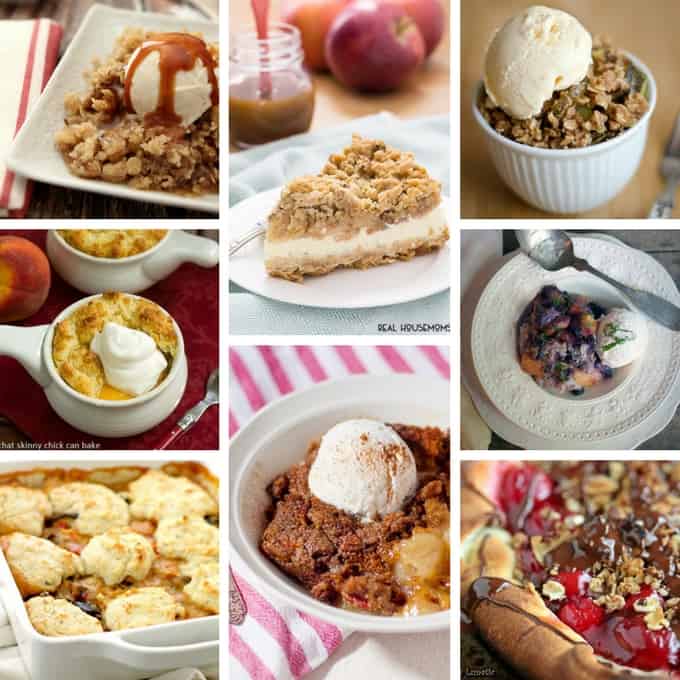 Unique & Unexpected Cobbler Recipes
For the grown-ups only, a Boozy Apple Crisp from Creative Culinary.
This Apple Crisp Cheesecake from Real Housemoms sounds so decadent and perfect, I want a slice right now!
You've heard of zucchini bread – why not a zucchini crisp like this delicious recipe from Live Eat Learn?
It might sound a bit out there, but trust me – this Peach Blueberry Basil Cobbler from Lana's Cooking will have you wanting to add basil to all sorts of fruit recipes.
For those who crave everything in pizza form, a Chocolate Cherry Cobbler Pizza from Cravings of a Lunatic.
This Gingerbread Apple Cobbler from Lana's Cooking just tastes like a bowl full of Christmas!
A Vegetable Cobbler with Cheddar Biscuits from Diethood sounds like the perfect comfort food for a cold day.
Old-fashioned Cornmeal Johnny Cakes top this Peach Pear Cobbler from That Skinny Chick Can Bake.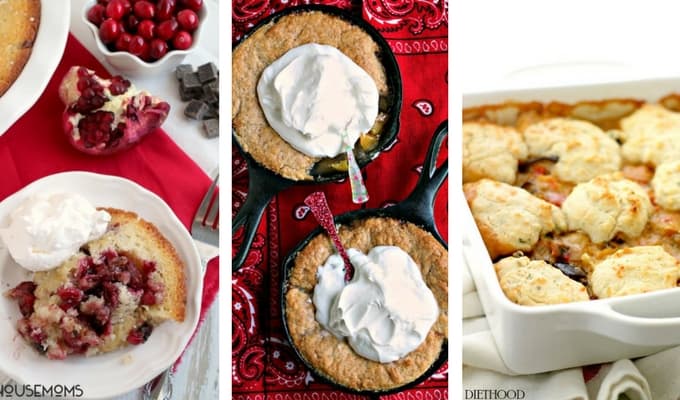 Do you have a favorite crisp or cobbler recipe that we missed? Drop the recipe or link below!
Jennifer loves sharing positive parenting inspiration, easy recipes for the foodie family, and fun kids' activity ideas. Her goal is to provide a safe space for busy moms to come find great resources and reliable ideas to help you & your family thrive.
Latest posts by Jennifer Tammy (see all)