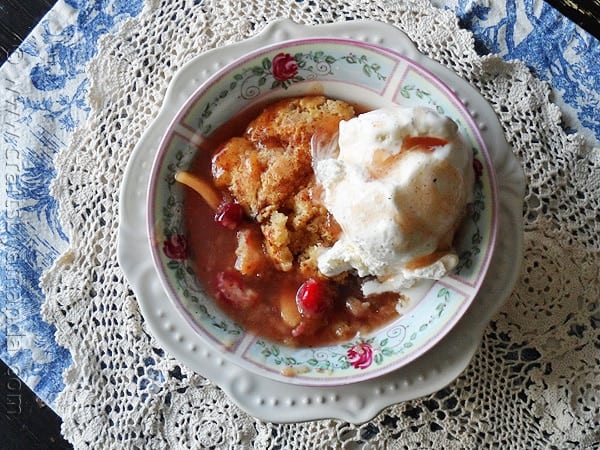 The holidays are over but if you still have apple pie filling and cranberries on hand, why not make a delicious dessert for an any night treat? Pair it with vanilla ice cream and serve warm.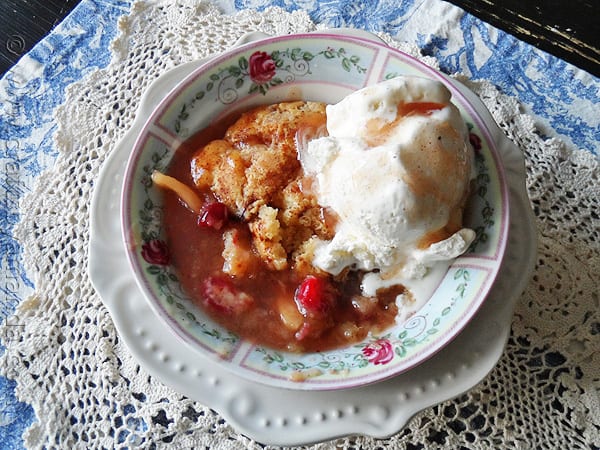 I actually made several jars of this apple pie filling a few months ago, so I used it and some of my frozen cranberries to make this delicious crisp. I based this recipe on my Pear Peach Crisp, basically just using the topping batter and water instead of can juices.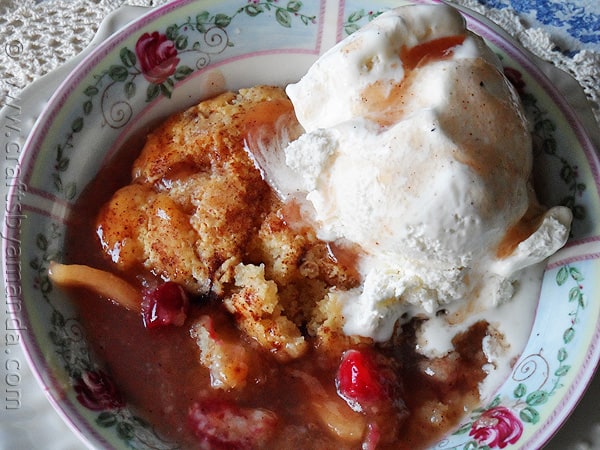 This was absolutely scrumptious! I drizzled the sauce from the apple pie filling over the ice cream, so good!
RELATED: Try these delicious Stewed Pears! Doused in magical holiday flavors, these red wine stewed pears are a must for the fall/winter season!