If you love pumpkin pie then this pumpkin cobbler is for you! A pumpkin spice custard base with a flaky cobbler topping is the perfect no-fuss dessert for the season. Top with ice cream or whipped cream for a special treat everyone will love!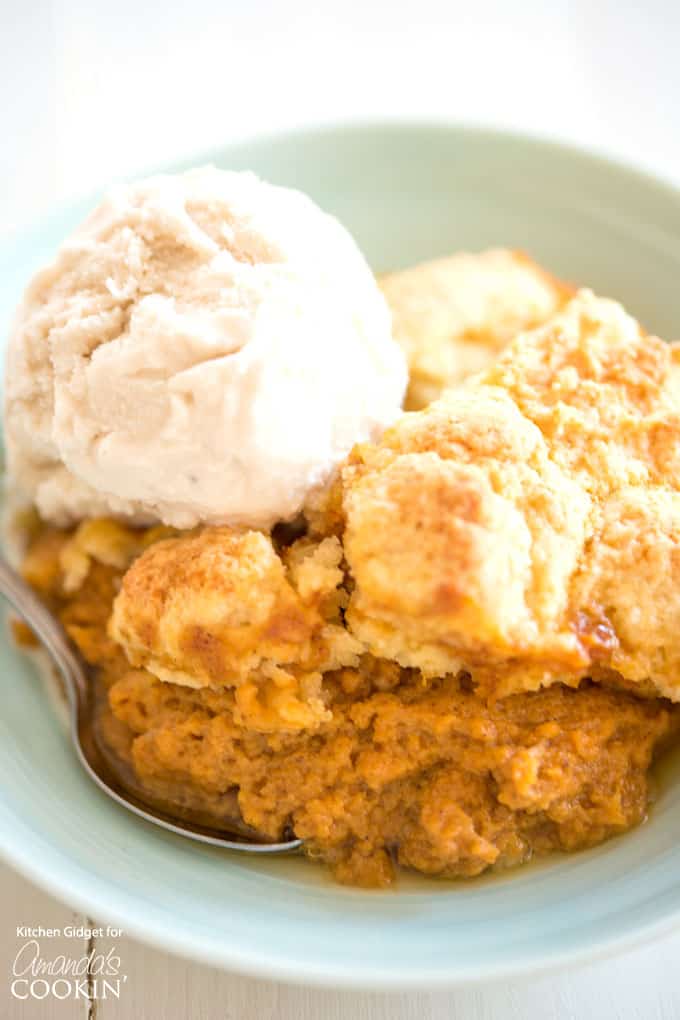 Pumpkin Cobbler
This past summer I was obsessed with fruit cobbler. Jammy fruit, lightly sweetened and topped with a soft biscuit to soak up all the bubbling juices. Yum! It's even better when it's warm from the oven with a scoop of vanilla ice cream.
Peak fruit season is dwindling down which means I'll be using frozen fruit in my cobblers for the winter, but first, this pumpkin cobbler version, which is fitting for the fall season. The bottom layer tastes a lot like pumpkin pie, so this would make an awesome alternative Thanksgiving dessert.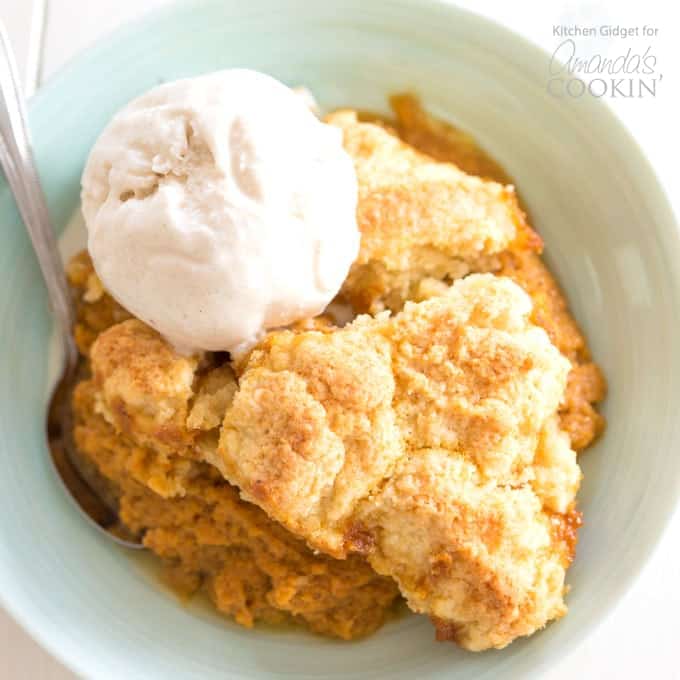 I love to make at least one dish every year that is non-traditional for Thanksgiving or Friendsgiving. You never know which new recipe your family will fall in love with. Some of our favorites include Rice Dressing instead of traditional stuffing and Pumpkin Tiramisu for dessert. You may end up incorporating a new tradition with this pumpkin cobbler!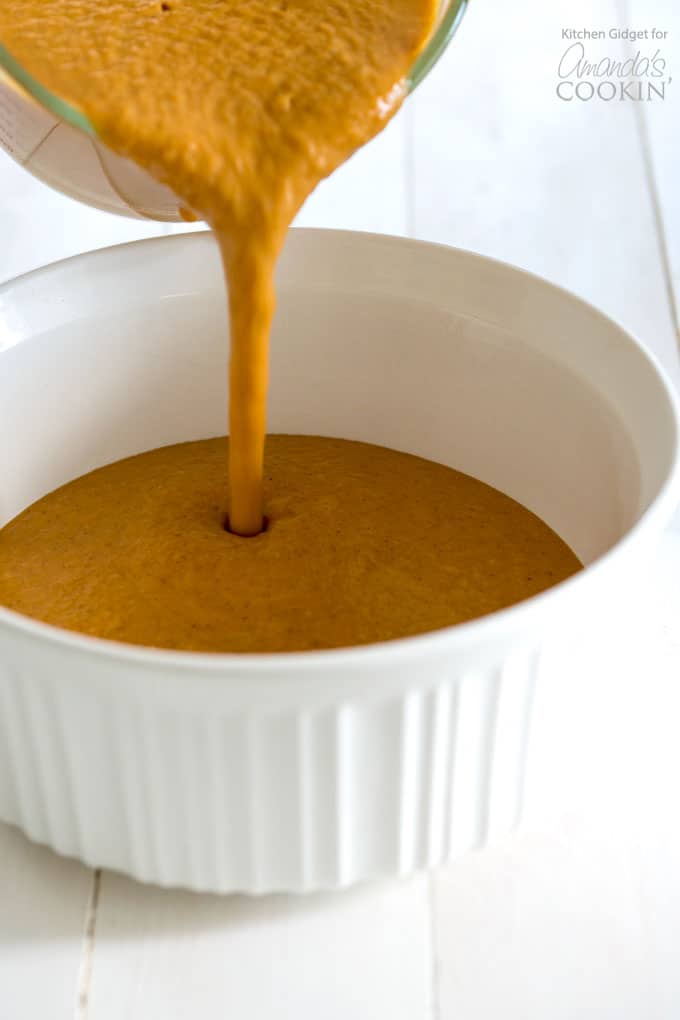 Ingredients you will need for pumpkin cobbler:
For the filling:
1 can (15 oz) pumpkin puree
1 can (14 oz) evaporated milk
1/2 cup sugar
1/4 cup brown sugar
2 large eggs
2 teaspoons pumpkin spice
1/2 teaspoon salt
4 tablespoons butter, melted
For the topping:
1 cup plus 2 tablespoons all-purpose flour
1/4 cup sugar
1 1/2 teaspoons baking powder
1/4 teaspoon baking soda
1/4 teaspoon salt
4 tablespoons butter, melted
1/3 cup buttermilk*
1/2 teaspoon vanilla
Helpful Kitchen Tools: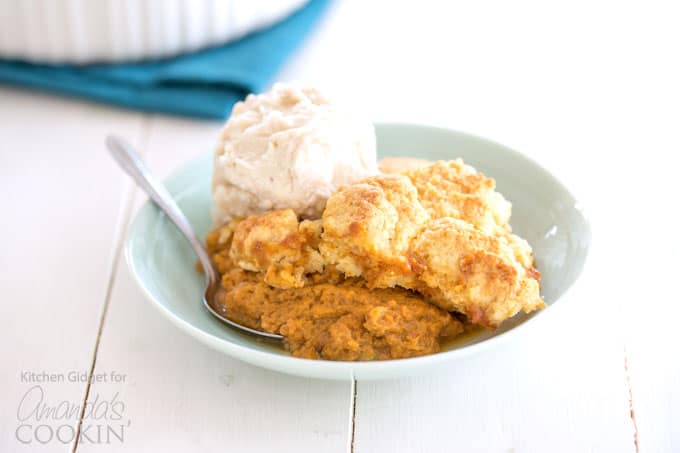 This recipe is also great if you don't want to fuss with a pie crust. Pie crust is not my forte. For the topping, simply whisk together dry ingredients and wet ingredients, separately. I love my cobbler recipe because it uses melted butter instead of cutting in chunks. It also calls for buttermilk which gives it a tender crumb and great flavor. However, I rarely have it on hand. Instead, you can add a teaspoon of lemon juice or vinegar to plain milk.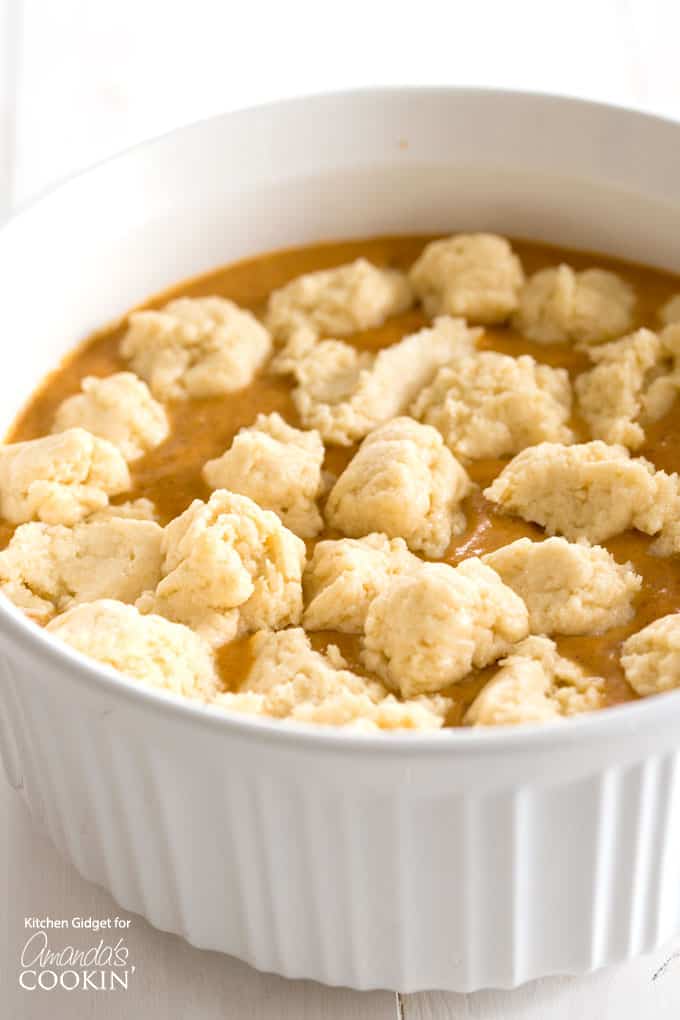 For the pumpkin portion, I based it off of my grandma's sweet potato casserole recipe, which she makes for Thanksgiving. Honestly, it's more like a dessert than a vegetable side dish anyway. She adds chopped pecans to her dish and they would also be good with this pumpkin cobbler. Simply beat together the pumpkin ingredients and pour into a small casserole pan or baking dish. Then top with spoonfuls of dough and bake. I prefer to serve this warm (with ice cream), but I've eaten it room temperature and cold as well.
Want more delicious fall recipe ideas? Check out…