These candied yams with or without marshmallows are a must for Thanksgiving! With a simple sweet syrup, cinnamon and a hint of vanilla, these sweet potatoes are a classic. Add mini marshmallows and bake for a holiday favorite everyone will love.
Candied Yams
When I was a kid, these marshmallow-topped candied yams were one of my favorite Thanksgiving dishes (a close tie with grandma's Rice Dressing). I like to experiment with my dishes, like the incredible Pumpkin Brownie Trifle instead of pie, but there are some things you don't mess with, like these classic candied yams.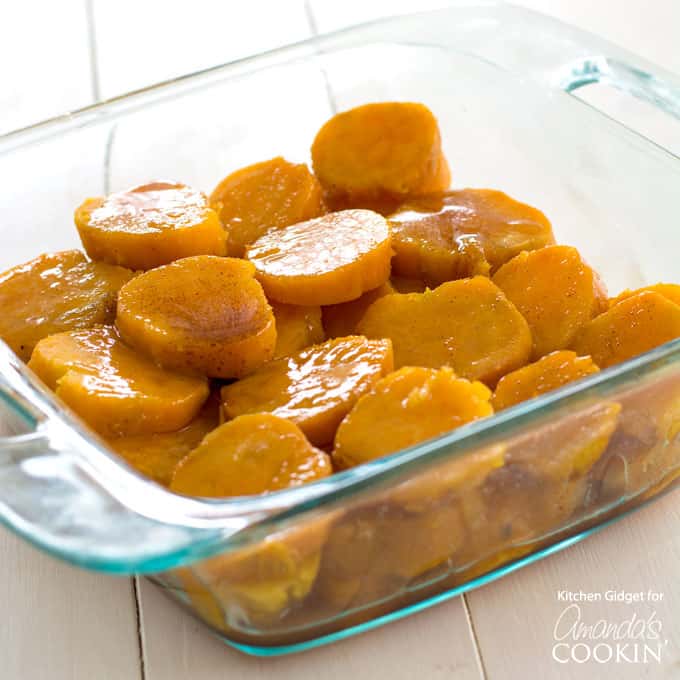 Grandma's children always requested her sweet potato casserole with brown sugar topping, but her grandchildren always clamored for the candied yams with marshmallows. To her credit, she obligingly made both along with a full Midwestern Thanksgiving dinner.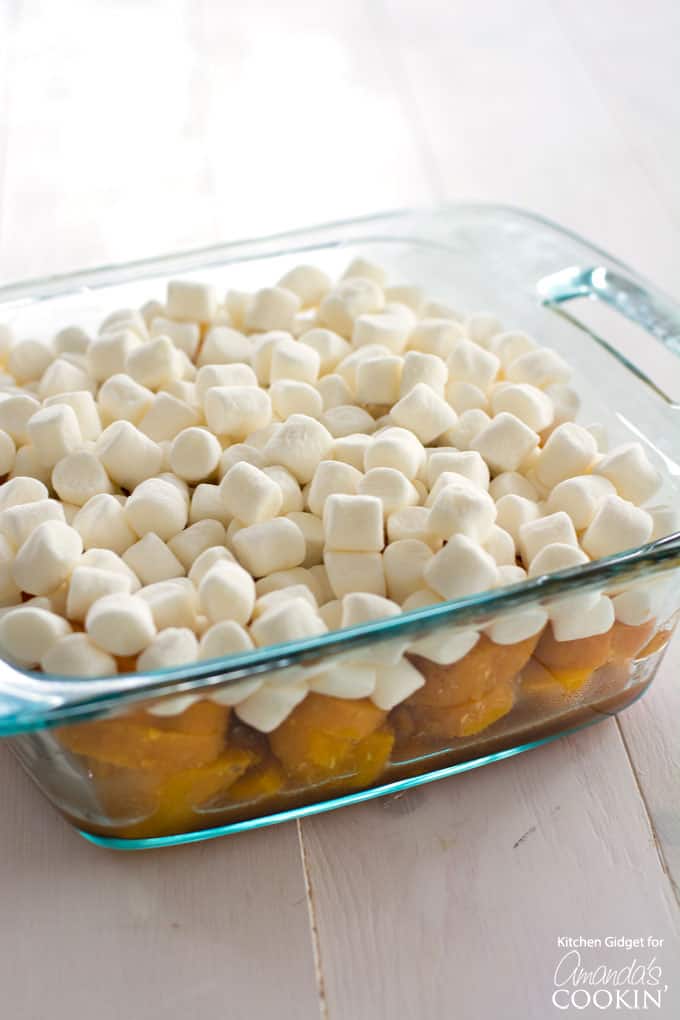 These candied yams can be made with or without marshmallows. As a kid, the marshmallows were my favorite part. The charred, melted gooey topping was irresistible! As an adult who now appreciates tastes beyond sugar, they can be omitted so the sweet potatoes really shine.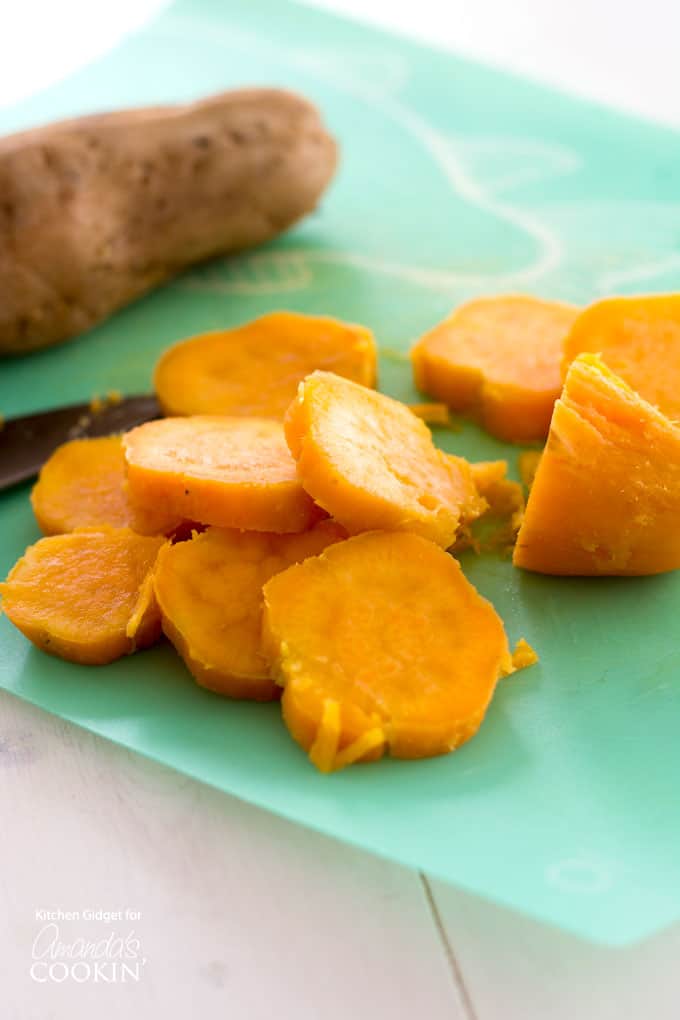 A note about yams or sweet potatoes: In the USA the terms are used interchangeably. My candied yams are actually sweet potatoes. In the grocery store, sweet potatoes are commonly labeled as yams, even if they aren't true yams, which is confusing. Either way, you'll want sweet potatoes for this recipe!
To start, scrub the sweet potatoes and place in a large pot. Fill with water until they are covered and bring to a boil. Peel and cut the sweet potatoes. You can cut them into slices or cubes. Place them in a baking dish if you will be topping with marshmallows. For the syrup, simply bring all the ingredients to a boil in a small saucepan. Pour over the sweet potatoes, top with marshmallows and bake until golden brown. If you do not want to use marshmallows, combine the syrup ingredients in a large skillet and add the sweet potatoes. Bring to a boil and then simmer until thickened.
Ingredients you will need:
2 lbs sweet potatoes
1/3 cup white or brown sugar
3 tablespoons water or orange juice
3 tablespoons butter
1/2 teaspoon vanilla extract
1/2 teaspoon salt
1/4 teaspoon cinnamon
3 cups mini marshmallows (optional)
Helpful kitchen tools: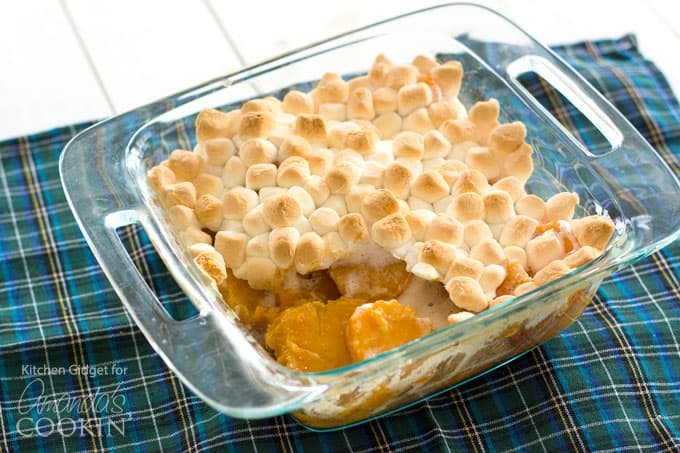 This candied yams recipe is easy to customize to your family's taste, so I've included a few substitutions in the recipe below. I hope you enjoy and have a happy Thanksgiving!
Looking for more Thanksgiving dish ideas? Check out…
And for when you're looking for ways to use all your leftovers for Thanksgiving, try this Easy Thanksgiving Leftovers Bowl!