Welcome fall with these adorable pumpkin hand pies! The pumpkin spice filling has only four ingredients so they're quick and easy to make. Everyone will enjoy eating this fun version of pumpkin pie. Similar in how easy these pumpkin hand pies are to make are these pumpkin peanut butter crescents. Both of which are tasty pumpkin desserts!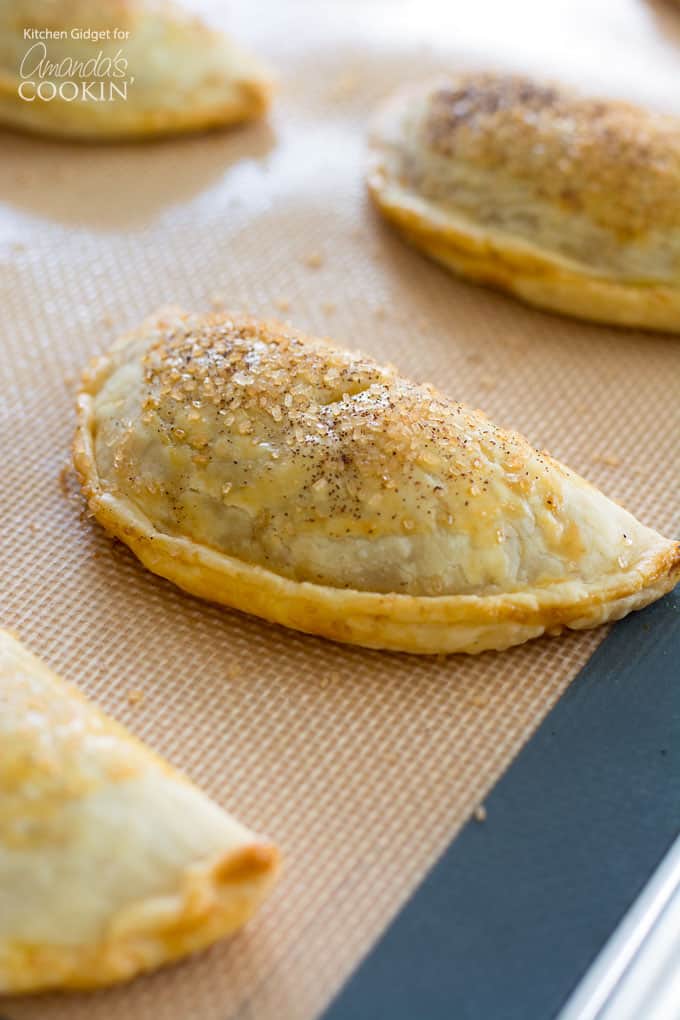 Pumpkin Hand Pies
I'm so excited baking season is back and of course pumpkin spice everything! Pumpkin is delicious and nutritious so it's hard not to love. I can't get enough of all those earthy spices warming the house with peaceful pumpkin aromatherapy.
I decided my inaugural pumpkin bake would be pumpkin hand pies. I'm a hand pie fanatic because I love pie and I love small, cute things. So basically these pies are hand-held, individual pies that are easy to pack in say, a school lunch. And they taste just like pumpkin pie!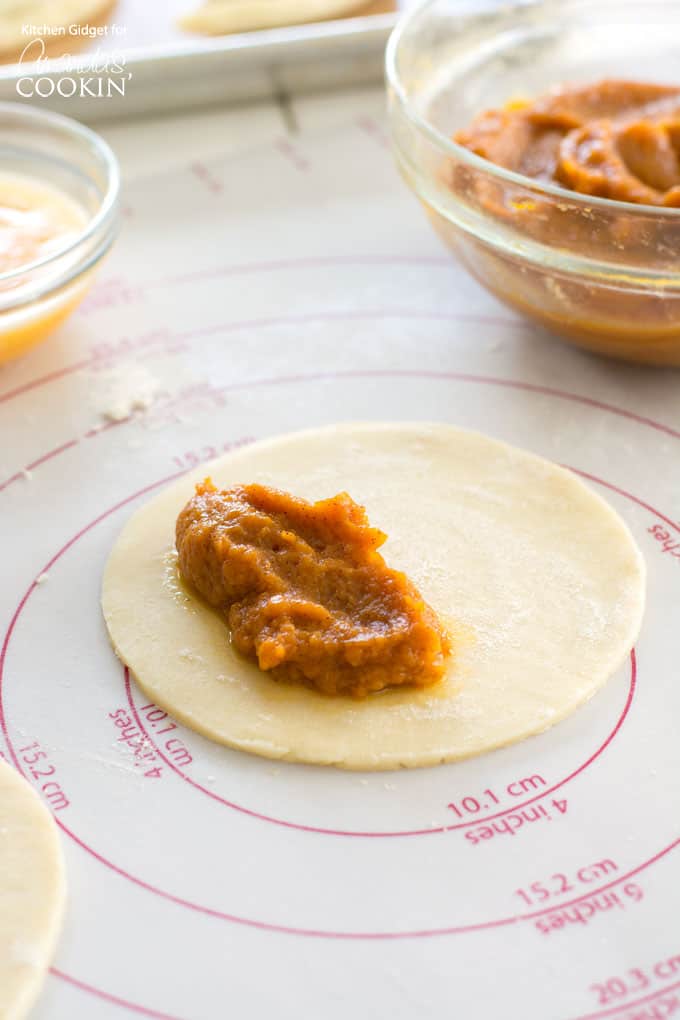 I love hand pies because they can be sweet or savory. I have several on the blog, but some of my absolute favorites include Taco Hand Pies and Pineapple Empanadas. These pumpkin hand pies fall in the dessert category, but not too sweet. Yes, I totally ate these for breakfast as well.
The best part about these pumpkin hand pies? They're incredibly easy to make. I use refrigerated pie dough for convenience, but if you have a favorite double crust recipe, by all means, use that! My dad makes the best apple pie with a dough that uses no butter or shortening—but vegetable oil! It's so flaky and delicious, but after several attempts mine still turns out nothing like his. The secret ingredient must be the love he adds.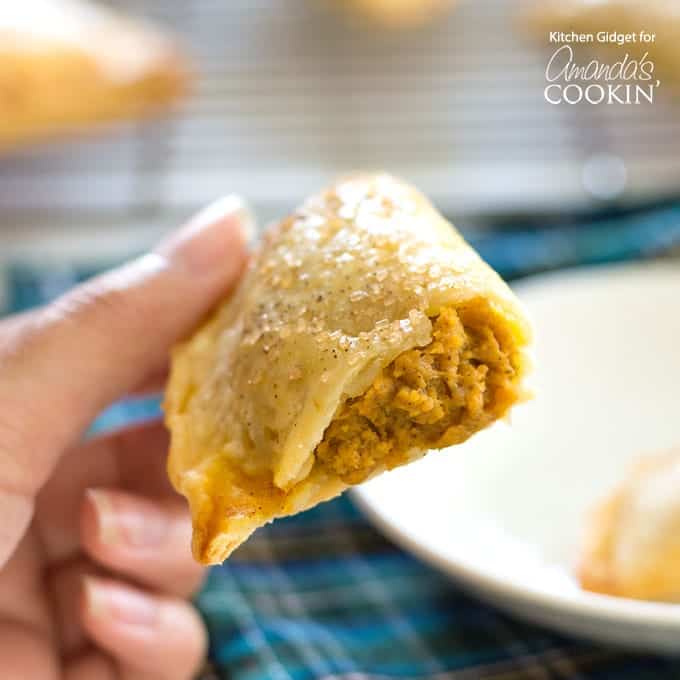 Once you've got your dough rolled out, you can cut it in any shape you like. I used a round cutter that was about 5 inches across and got 10 good-sized pies. Different sizes will yield different results. If I was bringing these to a party, I would make them smaller. Cutting the dough into rectangles using a pizza cutter makes this part extremely quick. That's what I used when I rerolled the scraps. I also added mini chocolate chips to the second round because I love that combo with pumpkin!
Of course, the size of your disc will determine how much filling can be used. I used a heaping tablespoon for mine. Just be sure to leave a rim around the perimeter of at least 1/3-inch. Fold the dough in half over the circle and pinch with your fingers to seal. If the dough is not sticking together, brush the edge with egg first. You can also use a fork to crimp the edges.
The pies are ready to be baked. For extra color and gloss, I like to give them a quick brush with egg wash. And for extra flavor and crunch, a quick sprinkle of cinnamon sugar. These steps are both optional but take it to the next level. Happy baking!
Ingredients you will need:
For the filling:
1 large egg
1 cup pumpkin
1/4 cup white sugar
1 teaspoon pumpkin spice
For the pies:
1 box of refrigerated pie crust or homemade double crust
1 large egg, lightly beaten
1 tablespoon turbinado sugar
1/2 teaspoon cinnamon
Helpful kitchen tools: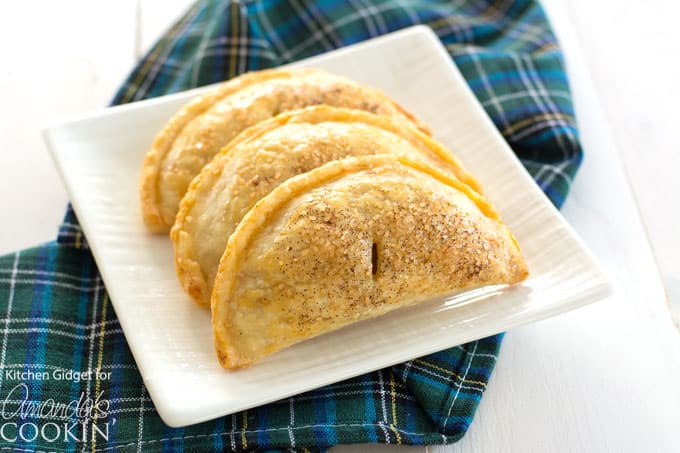 These pumpkin hand pies make great personal desserts for after dinner, to send to school or work in a lunch box, or to bring to a party or gathering.
There are tons of pumpkin recipes on the blog. Below we've highlighted some of our favorites! So be sure to check out…