This savory Cranberry Salsa recipe puts a unique twist on cranberries. Spooned over a block of cream cheese and eaten with crackers, this delicious and festive appetizer is sure to be a crowd pleaser!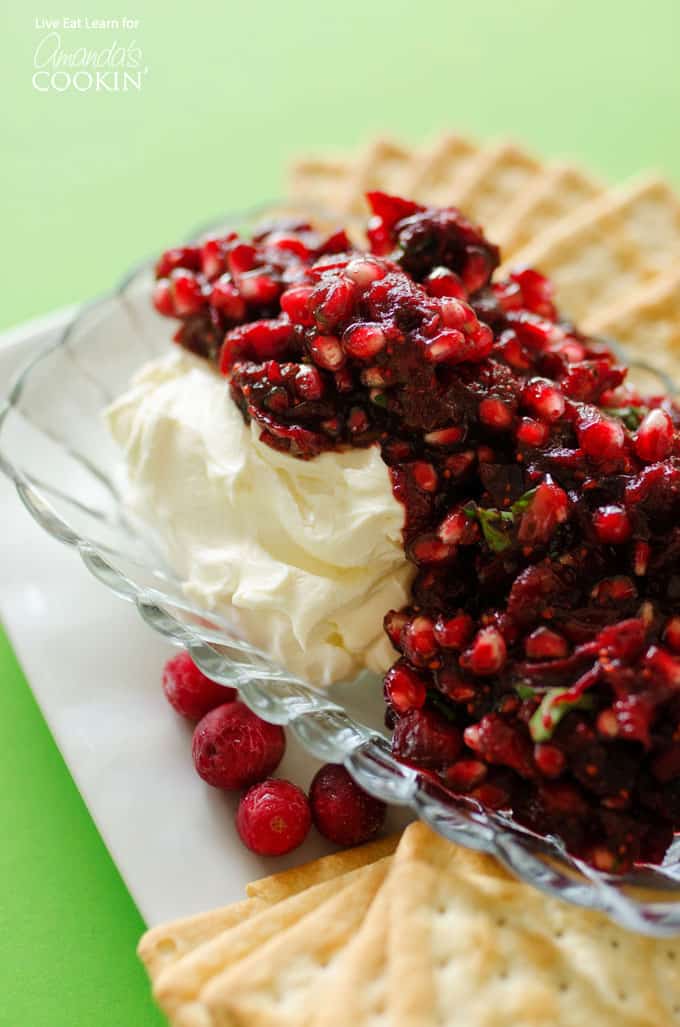 Cranberry Salsa
As a food blogger, I'm probably not supposed to tell you this, but here goes. Chips and salsa is my favorite meal. Never mind the fact that I know far better than to be eating this for a meal, but if I have a jar of salsa in the fridge, a bag of tortilla chips in the pantry, and no one to cook dinner for, the odds are very high that chips and salsa will be dinner. And you know the phrase "if you can't beat em, join em"? Well that sort of applies here. If I can't beat the habit, I may as well make the most kick butt homemade salsa that I can. Enter this Cranberry Salsa.
There are affiliate links in this post. That means if you buy something from that link, I will earn a small commission, but it won't cost you anything additional.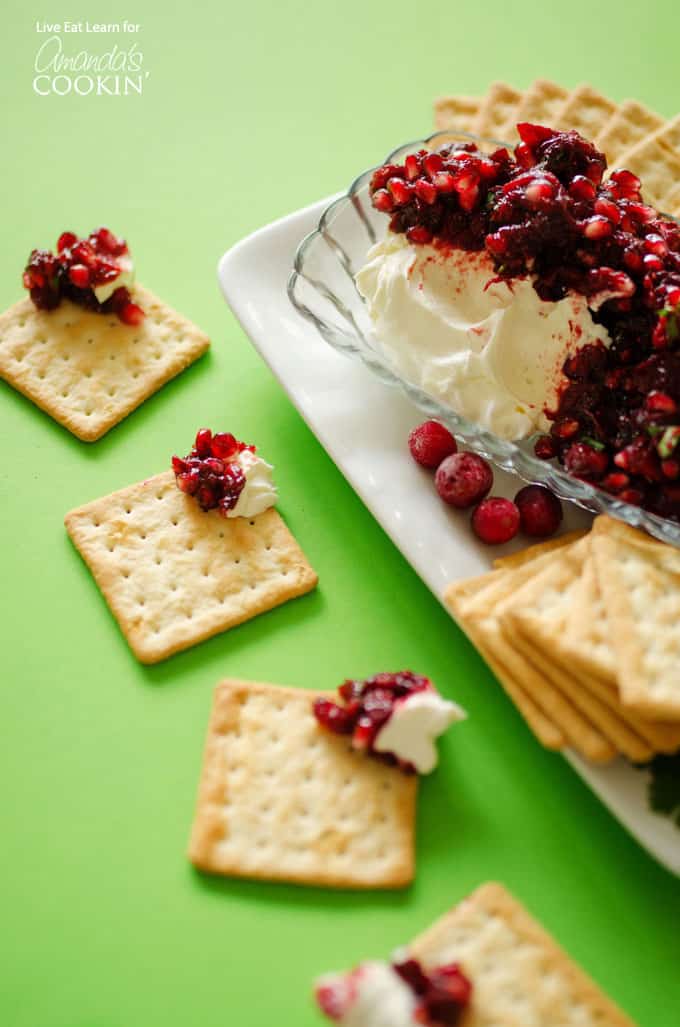 To make this Cranberry Salsa you'll need:
2 cups cranberries, fresh or frozen
¼ cup brown sugar
1 finely chopped jalapeño, seeds removed
1 clove garlic, minced
1 lime (zest + juice)
¼ tsp cumin
Pinch of salt and pepper
1 Tbsp cilantro, chopped
1 pomegranate
1 8-oz block of cream cheese
SCROLL DOWN FOR THE PRINTABLE VERSION OF THIS RECIPE
Kitchen tools you may find useful:
Parchment paper
Baking sheet
Mixing bowl
Serving dish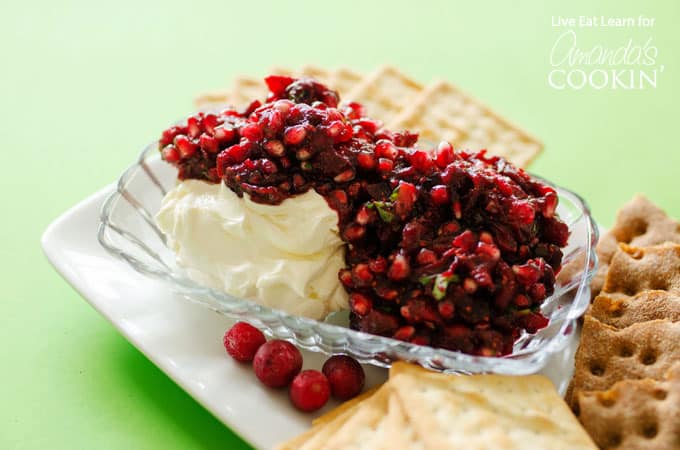 If you're going to make salsa at home, there's no point in making it boring. I've made pineapple salsa and mango salsa before, but with the holidays quickly approaching, I thought today we could really step out of our usual salsa comfort zone and make it with cranberries.
Holiday hint: don't miss my cranberry orange sweet rolls for a fabulous holiday breakfast!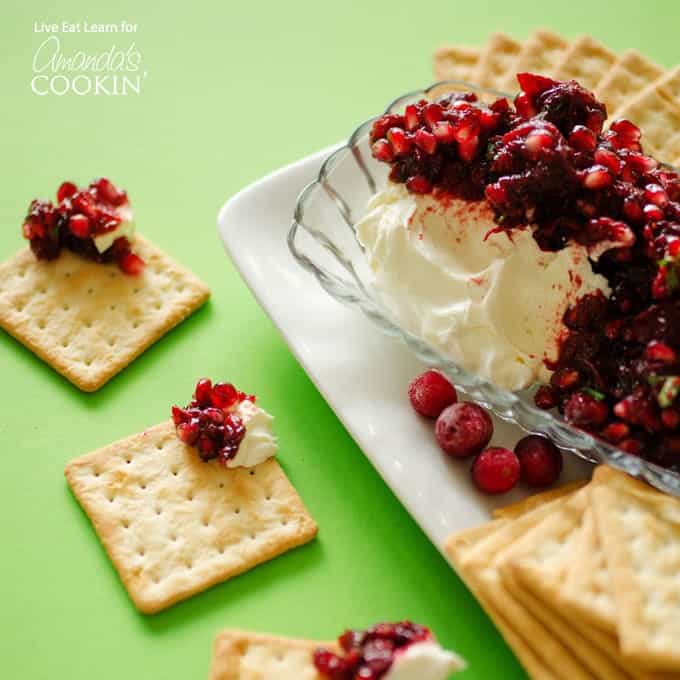 We'll toss the cranberries with some other delicious ingredients, then roast them to bring out an even richer cranberry taste. Mix with pomegranate arils, spoon over a mound of cream cheese, and serve!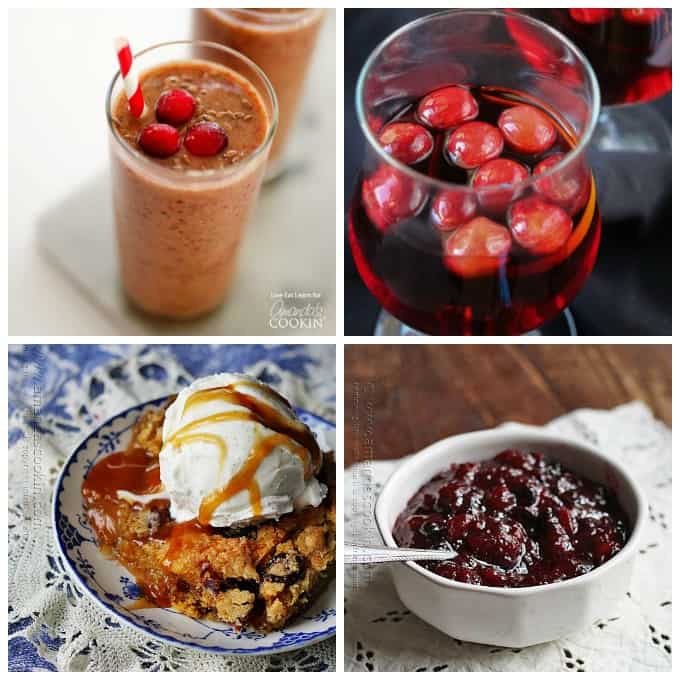 More cranberry recipes