This Mocha Lush recipe is a light, airy and cool dessert that serves up delicious, chocolatey, mocha flavor. This layered dessert recipe has a no bake option and is creamy and sweet. Have you seen my Coconut Cream Lush and Lemon Lush recipes? They are also great options for Summer dessert recipes and just like this Mocha Lush, they feed a crowd with 12 big slices per recipe.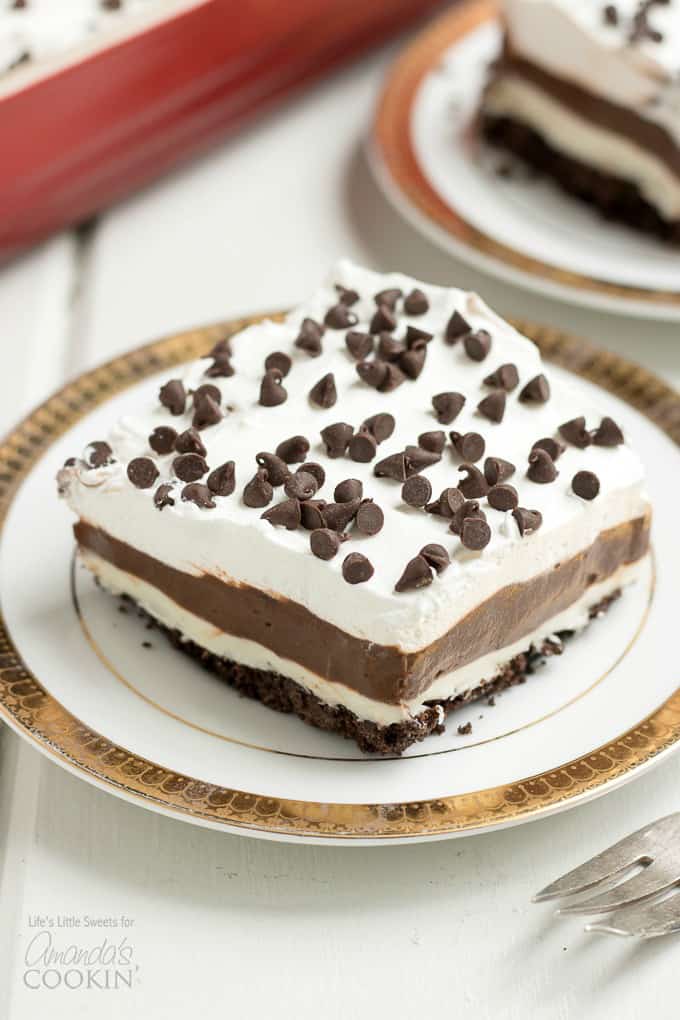 Mocha Lush
This Mocha Lush dessert is a one-pan dessert recipe and I give a no bake option for the bottom crust for those hot, Summer days when you do not want to turn on the oven. It looks similar to our chocolate lasagna, but I assure you it tastes different!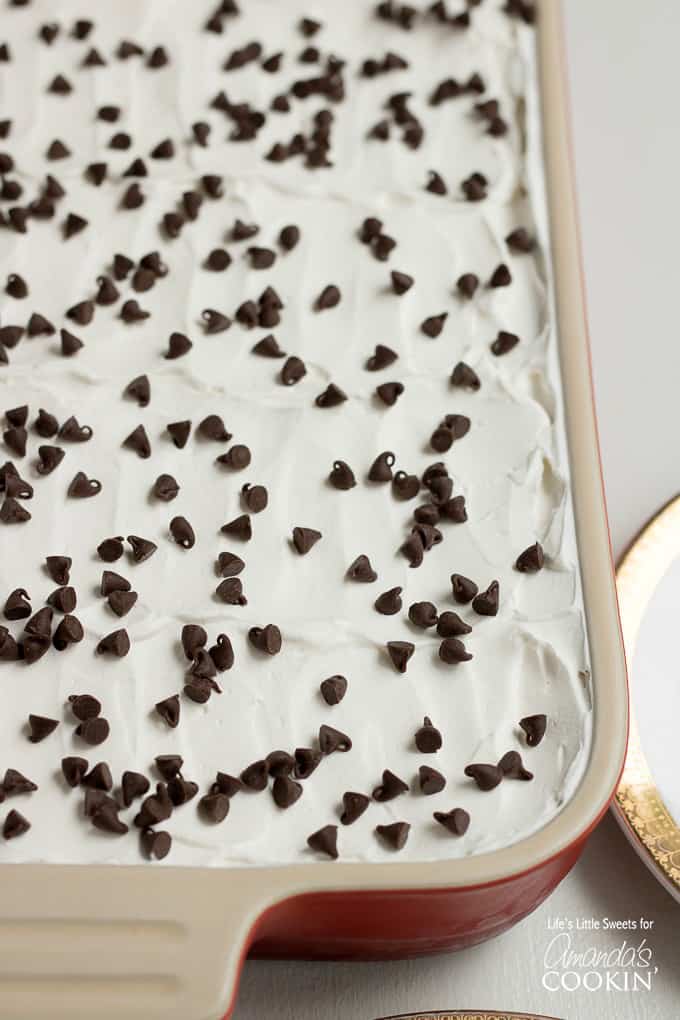 Ingredients for Mocha Lush
Bottom Chocolate Graham Cracker Crust Layer (for no bake crust option):
2 (5 ounce) packages of chocolate graham crackers, finely ground using a food processor or manually crushing
5-8 tablespoons of unsalted butter, melted and cooled *I give a range for the amount because I have found that depending on the humidity, you may need more or less butter
Bottom Pecan Crust Layer (for baked crust option):
2 cups all-purpose flour
1 cup unsalted butter, melted and cooled
1/2 cup finely chopped or food processor processed pecans (great for the mini food processor)
1/4 cup granulated white sugar
Cream Cheese Layer
2 (8 ounce) packages cream cheese, softened to room temperature
1 cup granulated white sugar
1-2 tablespoons fresh squeezed lemon juice
Mocha Pudding Layer:
2 (3.4 ounce) packages instant chocolate pudding mix
4 cups milk (you can also do 3 1/2, if you want it slightly thicker)
2 packets of Starbucks Via (Italian Roast or another dark roast flavor) or 1 teaspoon instant coffee powder
Whipped Topping & Chocolate Morsels Layer
1 (8 ounce) container whipped topping (I used Cool Whip), you can substitute the same amount whipped cream
1/4 cup (or more) mini semi-sweet chocolate morsels
Optional: Sprinkle finely chopped pecans on top (this would go if you chose the bottom pecan crust option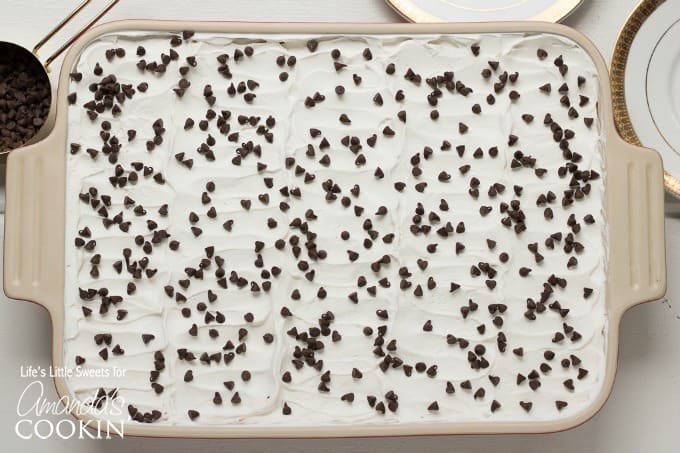 Kitchen Tools for Mocha Lush
Here is a helpful list of kitchen tools for making this Mocha Lush.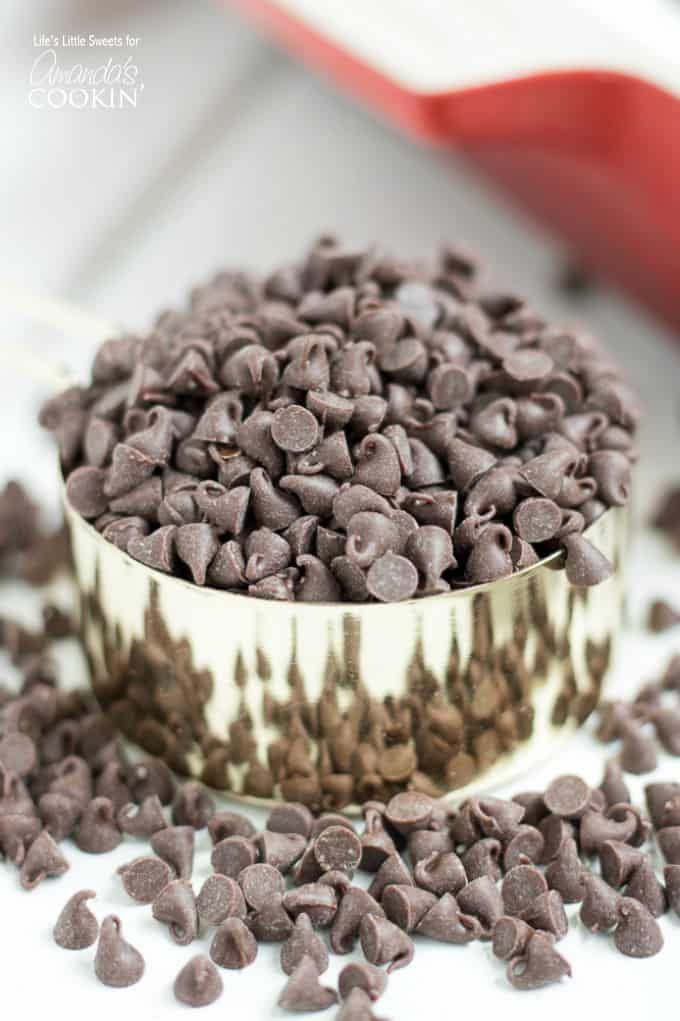 I use mini semi-sweet chocolate morsels because they are easier to bite on the Mocha Lush than the larger size.
This Mocha Lush recipe is great for any Spring/Summer holiday like Mother's Day, Memorial Day, Independence Day, Father's Day or Labor Day – likewise any BBQ or potluck gathering.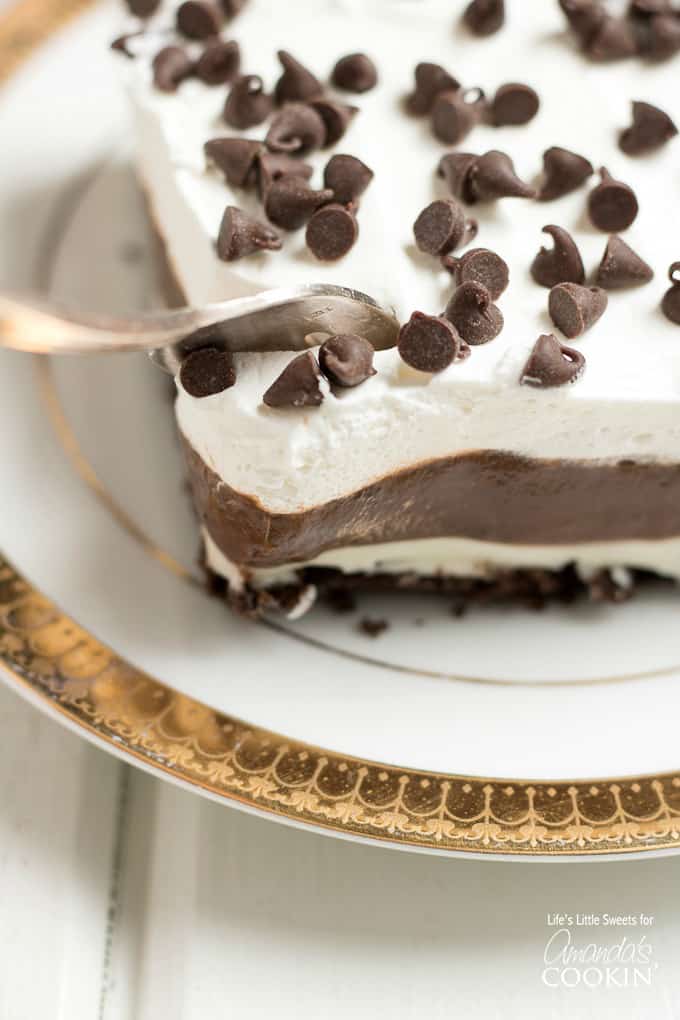 The instant coffee powder adds an extra flavor boost to the chocolate. Enjoy a slice of this Mocha Lush with a tall glass of milk or a mug of coffee.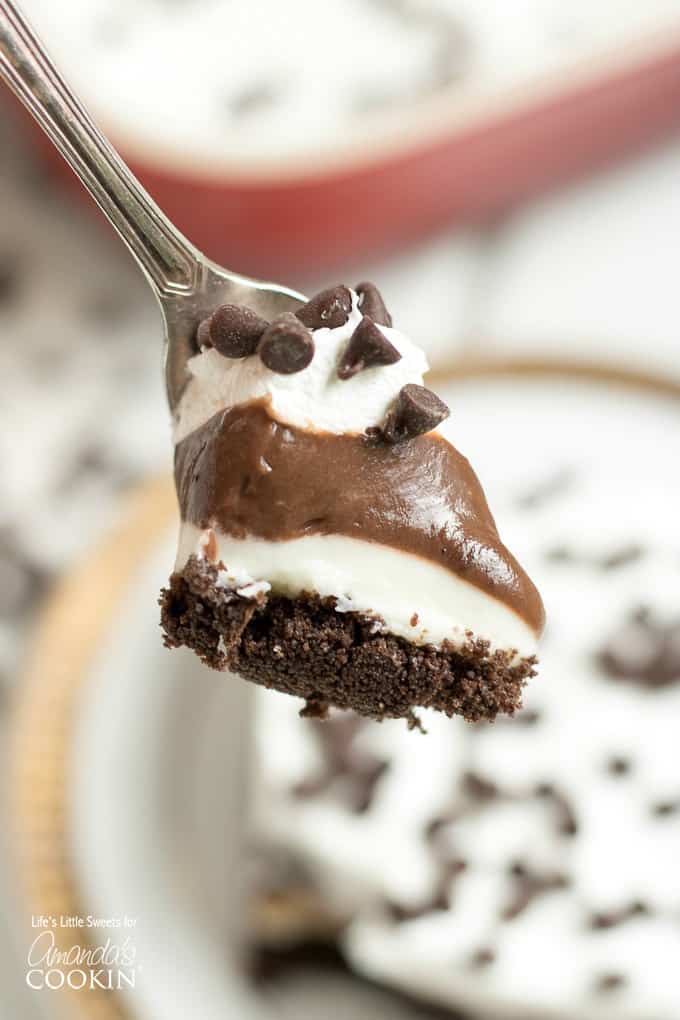 Who can resist a slice of this luscious Mocha Lush?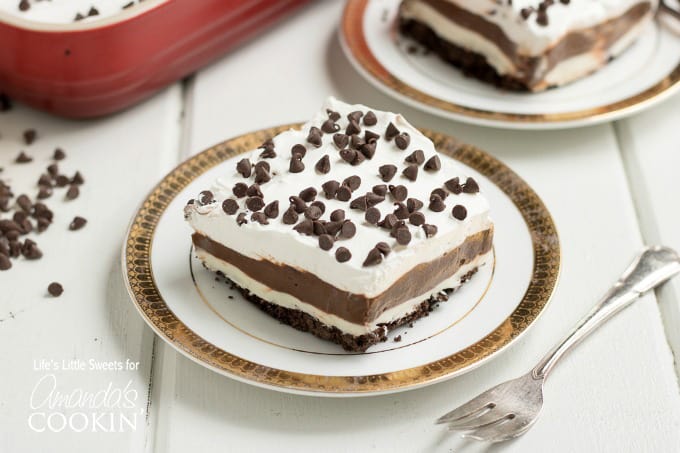 I know you will love this Mocha Lush recipe!
Check out more one-pan desserts for your next BBQ or gathering below!