Have you ever had no bake Chocolate Eclair Cake? If so, then you know how ridiculously irresistible this one-pan dessert is. But have you had it with chocolate graham crackers and a dark chocolate homemade frosting…that's lightly salted? This combo takes guilty pleasures to a whole new level. Just like the ever satisfying Cream Puff Chocolate Eclair Dessert Cake, this no bake chocolate eclair cake is a force to be reckoned with!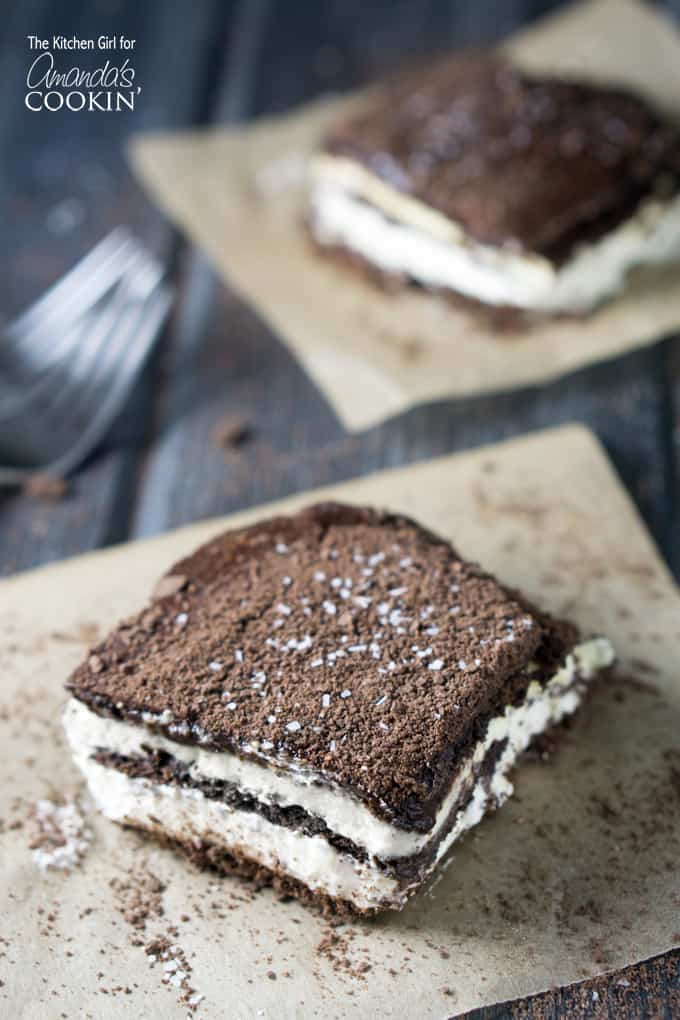 No Bake Chocolate Eclair Cake
Inspired by a donut, there's this cake. Thiiiiss caaaaaake. It's a silky, decadent, creamy, chocolatey, cake that magically becomes all of those adjectives with very little effort. Chocolate lovers rejoice!
Interested in another chocolatey, no-bake recipe? My Chocolate Monkey Bites (No-Bake Energy Bars) are easy and fun to make with the kids. They could become your new favorite, chocolate snack. If you like oranges and chocolate together, and you wanna hang out in cake world, you'll love my Orange Olive Oil Cake with Dark Chocolate Ganache.
There are affiliate links in this post. That means if you buy something from that link, I will earn a small commission, but it won't cost you anything additional.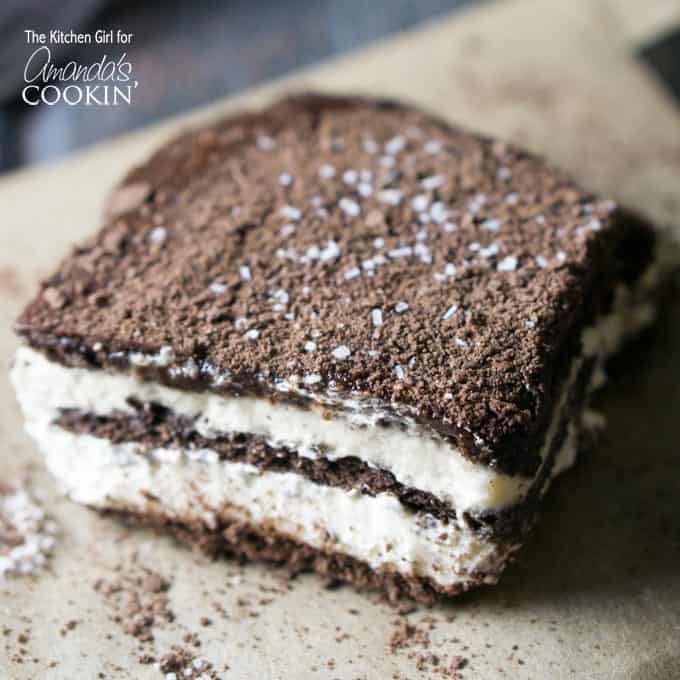 This is, hands down, the easiest dessert you'll ever make. You're combining pudding mix, milk, and whipped topping, layering it between graham crackers, and topping it with a super simple chocolate frosting. Then chill for about 8 hours. And that's it!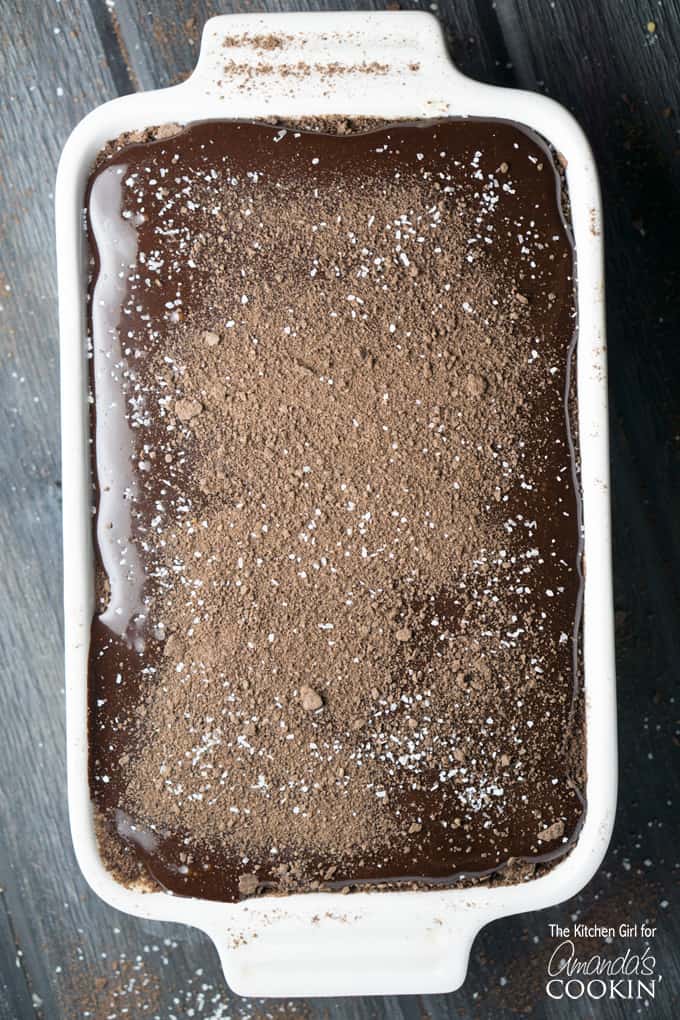 Ingredients for no bake chocolate eclair cake:
1 3.4-oz box vanilla instant pudding & pie filling

2 cups milk (any kind)

8 oz whipped topping (thawed)

1 14-oz box chocolate graham crackers

1/4 cup milk (any kind)

1/2 cup sugar

1/3 cup cocoa (sifted)

2 tbsp butter (softened)

(optional) kosher salt for garnish
Kitchen tools I use for this recipe: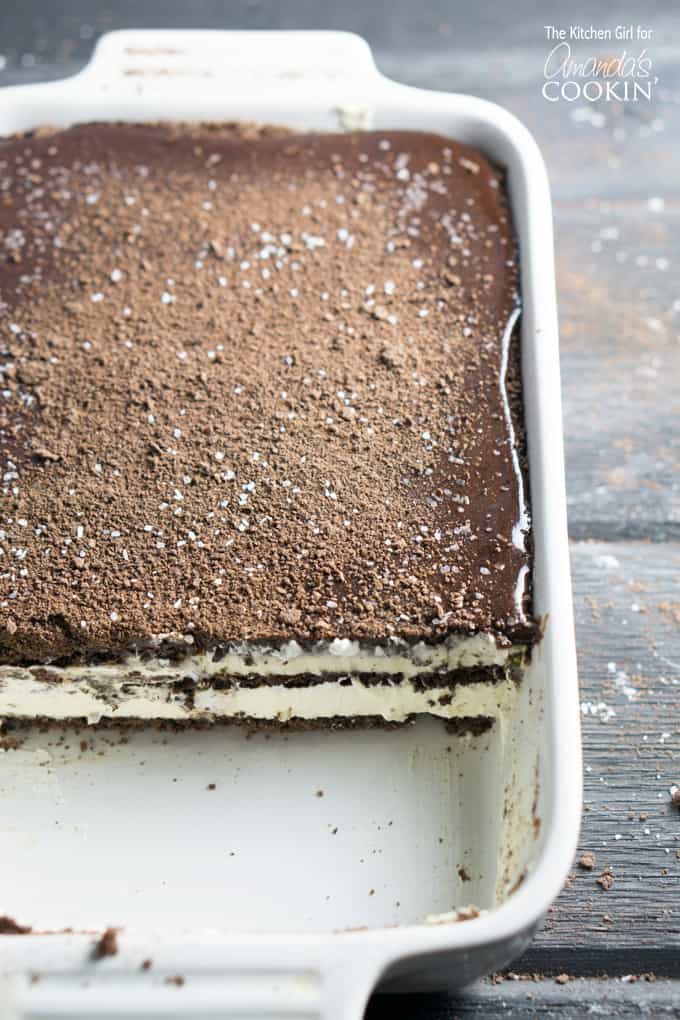 I've noticed that most recipes for refrigerator Chocolate Eclair Cake tend to share similar ingredients, instructions, and yield liberal amounts. That's awesome if you're going to an event with 10+ guests, but I purposely made this recipe smaller to accommodate your smaller BBQ or dinner party with 6-8 people. I did this because, believe me, if you end up with too many uneaten portions of this dessert, it just gets downright dangerous. So, we're keepin' it real with this smaller recipe.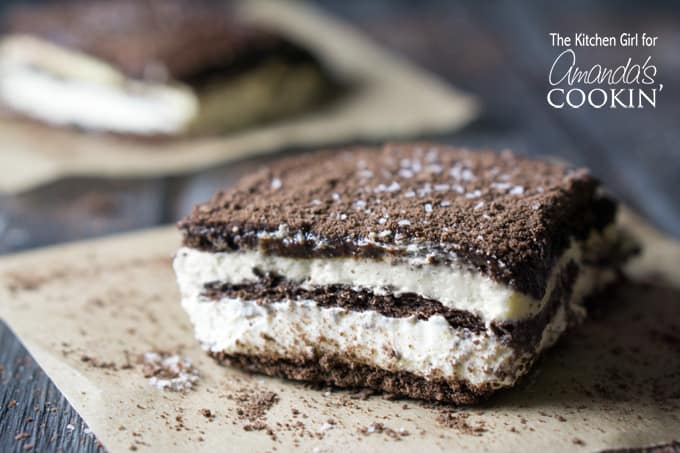 Find more chocolatey goodness like this Sex In A Pan dessert AKA chocolate dream dessert… Does it take much more convincing after reading that name? And of course, the ever famous Chocolate Lasagna, sweeping the internet with its magical chocolate powers, it will have you and all your guests in an ultimately happy chocolate coma!