This delicious Mediterranean Veggie Wrap is a fresh, healthy vegetarian sandwich filled with homemade hummus, cucumber, artichokes, and feta, and takes all of five minutes to throw together. It's great for an on-the-go lunch!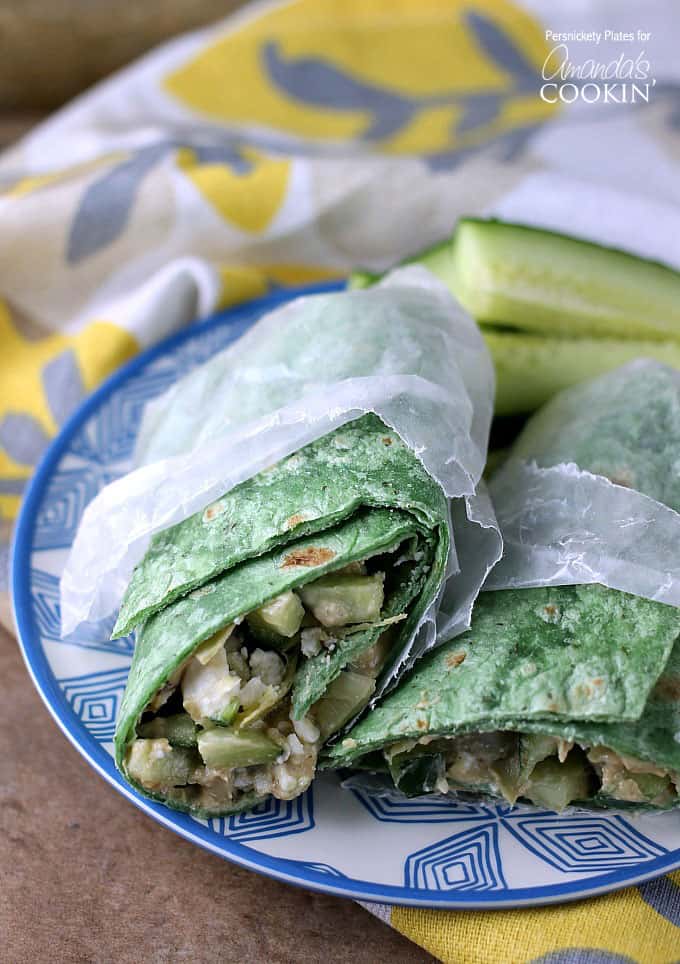 MEDITERRANEAN VEGGIE WRAP
Summer is full of barbecues, picnics, and road trips. Those things are a lot of fun but it can get boring to just pack the standard pb&j and I'm always worried about sandwiches with meat and mayo that should be kept cold. This Mediterranean Veggie Wrap comes together in the same amount of time as a pb&j but it's fresh and healthy and it travels well!
Hint – you might also like these Black Bean Rice Wraps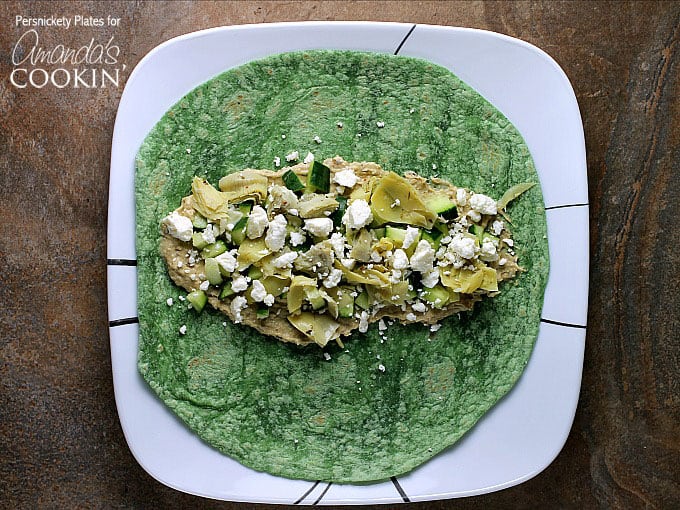 You will need:
Spinach Wraps (or your favorite type)
Hummus (make your own or choose your favorite store bought)
Diced cucumber
Chopped artichoke hearts
Crumbled feta cheese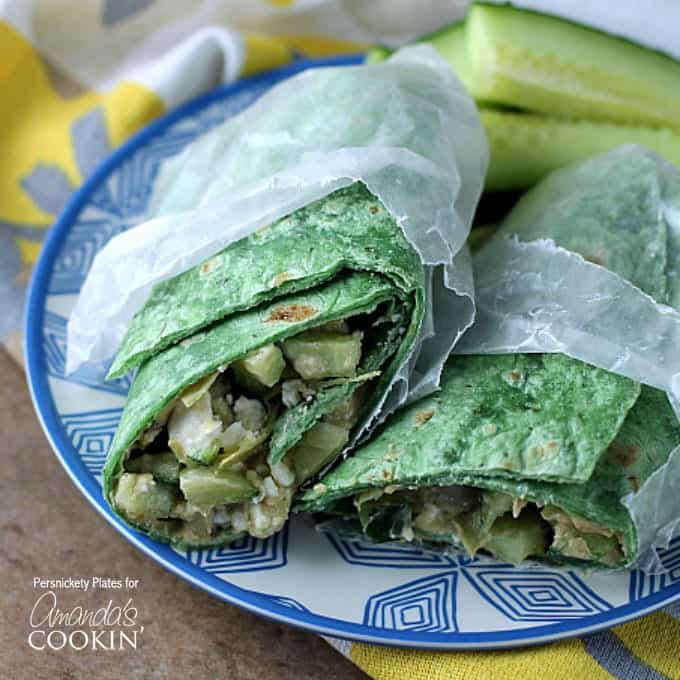 I've been eating less and less meat and I love all of these flavors together. Feel free to add roasted red peppers or onion if you like those. I was going to add some baby spinach leaves but I used a spinach wrap and spinach and artichoke hummus so I thought that might be spinach overkill! Use your favorite type of wrap or bread and a zesty hummus would also be great. There are so many great pre-made hummus flavors you can find at the grocery store. Customize it however you like!
SCROLL DOWN FOR THE PRINTABLE VERSION
There are affiliate links in this post. That means if you buy something from that link, I will earn a small commission, but it won't cost you anything additional.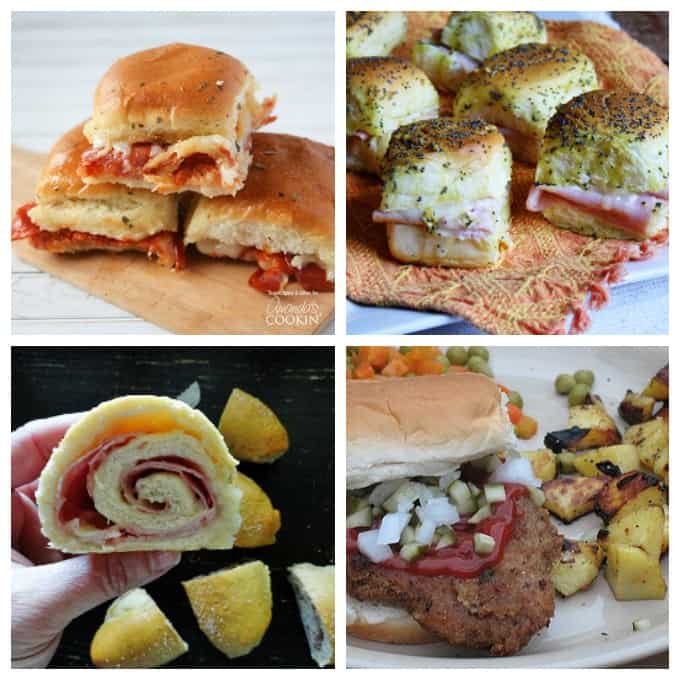 OTHER SANDWICH RECIPES YOU MAY ENJOY:
If you need sandwiches for a crowd, this pizza sandwich casserole and these ham and cheese sliders are awesome! Great for game night or taking along to watch your kid's soccer game.
If you love soft pretzels, this is the sandwich for you! Ham & cheese rolled up inside a soft pretzel bun and baked to perfection. Try these ham & cheese pretzel roll sandwiches today!
If you've ever been to the Iowa State Fair then you know the deliciousness of a pork tenderloin sandwich. And you can make them at home whenever you like!
Want even more free recipes? Be sure to join my newsletter for FREE recipes and craft ideas sent to your email inbox every week.