If your kids love sandwich casseroles, they are going to flip when you bring out this Pizza Sandwich Casserole! It's an easy and delicious meal or potluck contribution – just don't plan on having any leftovers.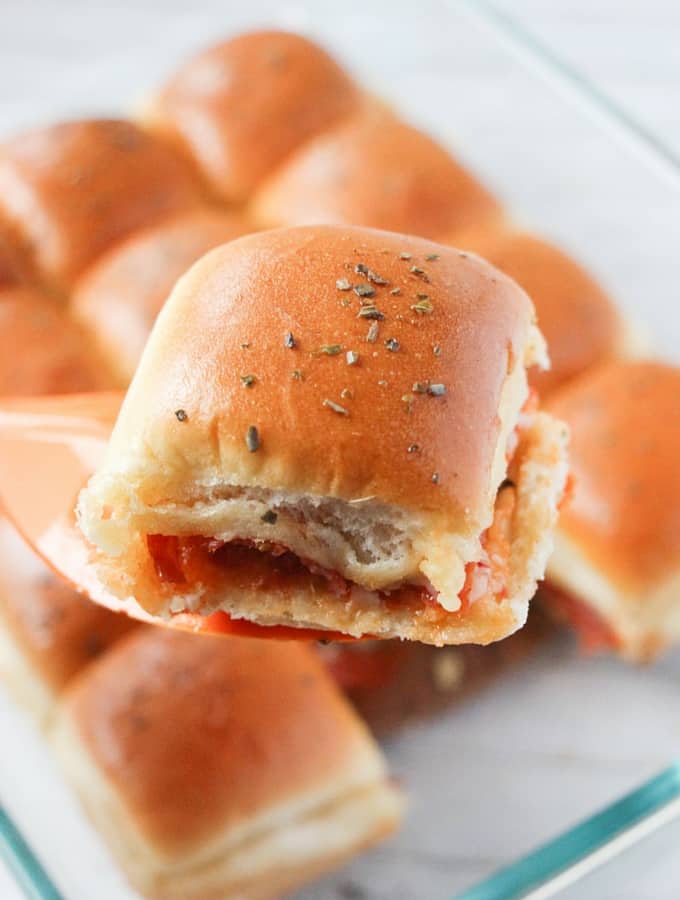 Pizza Sandwich Casserole
While this recipe is best prepared the night before, it can also be thrown together in minutes for a quick weeknight meal. It's also great when you realize you were supposed to be bringing something to that get-together today! No one turns up their noses at these Pizza Sandwiches, but you can easily swap out the pepperoni for any other meat (or even some sauteed vegetables).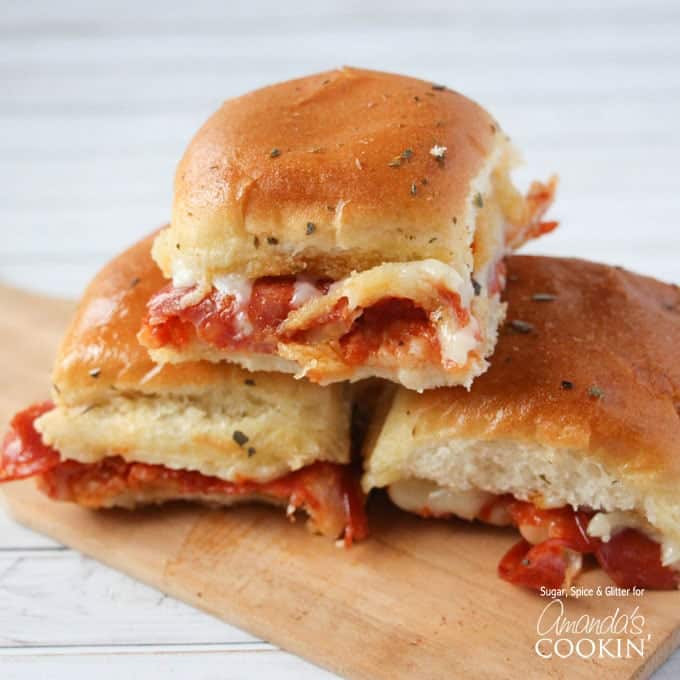 What You Need to Make a Pizza Sandwich Casserole
1 package dinner rolls
2 cups mozzarella cheese
Small package pepperoni slices
1/4 cup tomato sauce
1/4 cup butter, melted
2 teaspoons oregano
Kitchen tools you may find handy: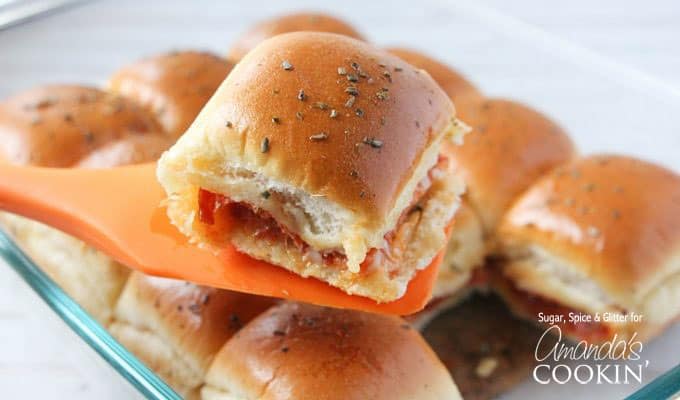 SCROLL DOWN FOR THE PRINTABLE VERSION OF THIS RECIPE
More Pizza Recipe Ideas you might like:
Our Pizza Burgers are also a fun pizza-inspired meal and here are a few others! This pizza lasagna is a fabulous alternative to traditional lasagna, especially for those who love pizza flavors.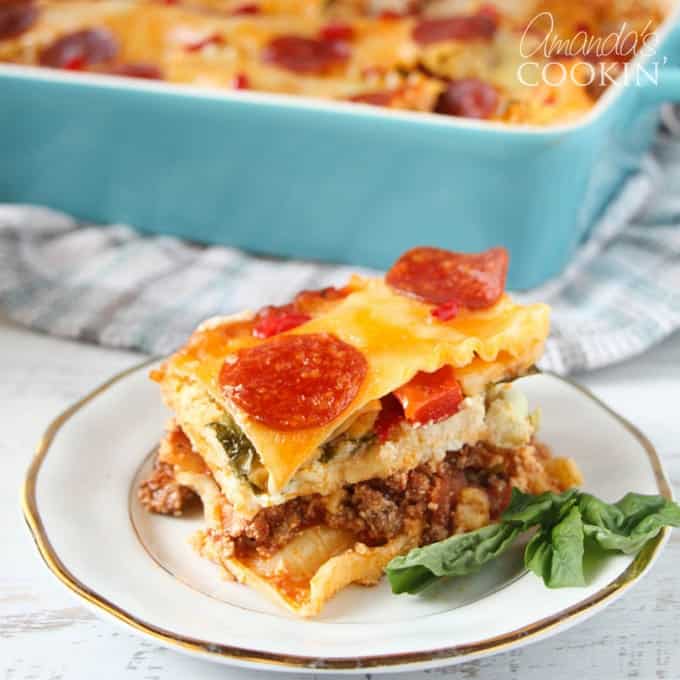 Potato fans will really dig these baked potato pizzas. They are perfect as a dinner for kids and make tasty appetizers for adults.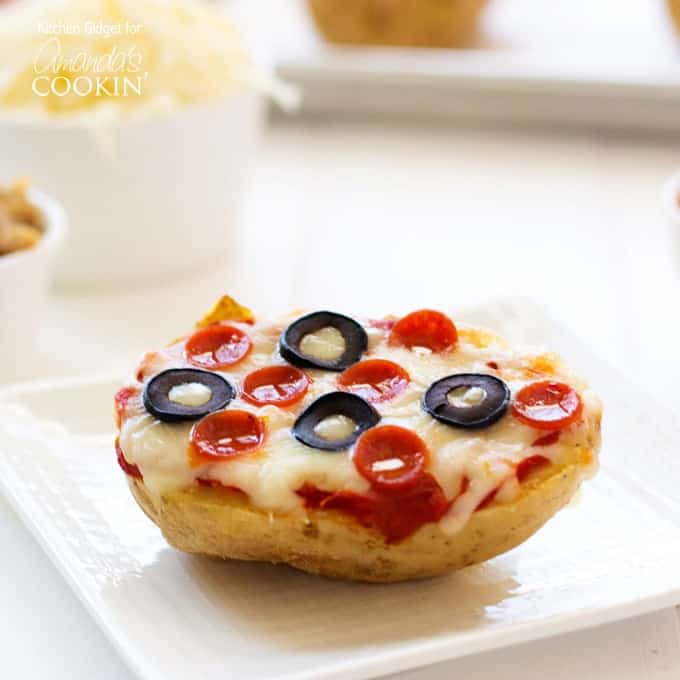 If you're loving the concept of pizza flavors and the ease of a casserole, this Sausage & Pepperoni Pizza Casserole is a real crowd pleaser!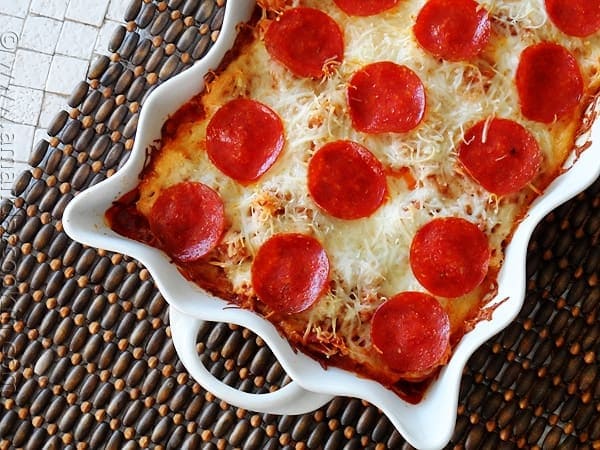 Want even more free recipes? Be sure to join my newsletter for FREE recipes and craft ideas sent to your email inbox every week.