Who knew eating healthy could be so delicious? This hidden spinach healthy guacamole packs in a whole serving of vegetables (not that you would ever be able to guess it from the taste!) There are so many delicious dips and spread recipes available these days, throwing in a healthy and veggie-packed alternative is a must! Plus who doesn't love guacamole? So smooth and full of flavor, it never seems to disappoint. This healthy guacamole is especially good as an appetizer for when you have guests over, it's always a crowd pleaser!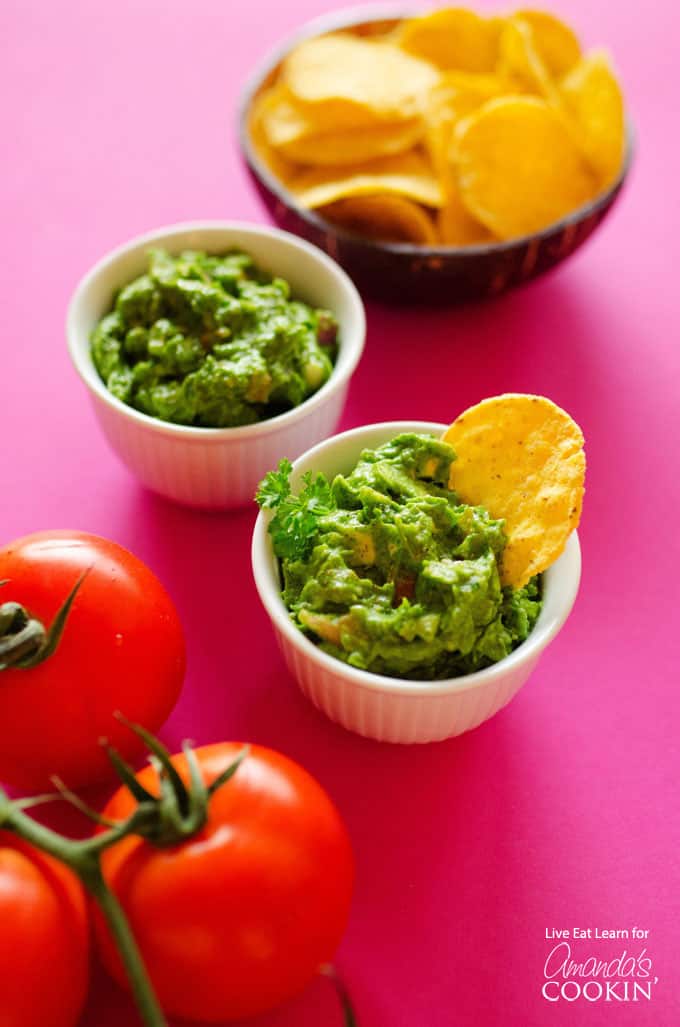 Healthy Guacamole with Hidden Spinach
If you've followed along with any of my recent smoothies, you'll know that I love hiding vegetables in my food. Every morning I sip a fruit and vegetable-filled smoothie (otherwise, heaven knows I wouldn't eat the amount I'm supposed to). Well I recently found a brand new, ultra-delicious way to sneak veggies into my diet…guacamole! This yummy dip tastes like regular guacamole, but has a healthy little secret that none of your friends or family will be able to guess.
There are affiliate links in this post. That means if you buy something from that link, I will earn a small commission, but it won't cost you anything additional.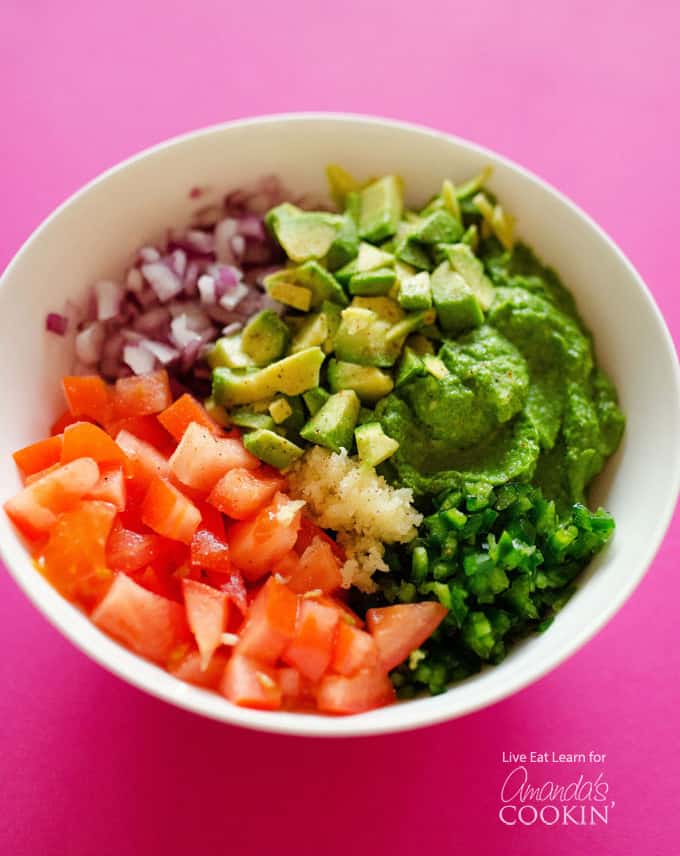 To make this recipe, you'll need:
1 cup packed fresh spinach

3 ripe medium avocados (or 2 large)

Juice of 1 lime

¼ cup finely chopped red onion

1 jalapeno, deseeded and finely chopped

1 clove garlic, minced

½ cup chopped tomato

Salt and pepper, to taste
Kitchen tools you may find useful: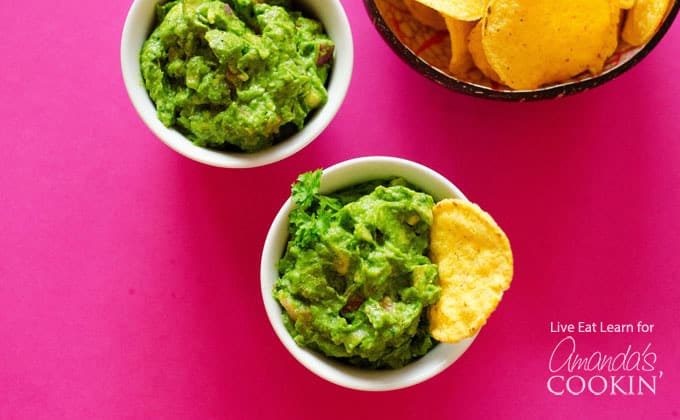 We'll make this just like regular guacamole, except adding in one crucial step in the beginning. Basically we're going to puree the spinach with a few of the avocados and the lime juice to create a really smooth, bright green base. Then we'll stir and mash in the rest of the ingredients (jalapeno, red onion, garlic, and tomato) creating a slightly chunky and beautifully green powerhouse guacamole. Serve it with tortilla chips as a dip or use it as a sauce (like on these Cauliflower Street Tacos!). Not only is this guacamole ridiculously good for you, but it's also good for accentuating almost any side dish. Yum!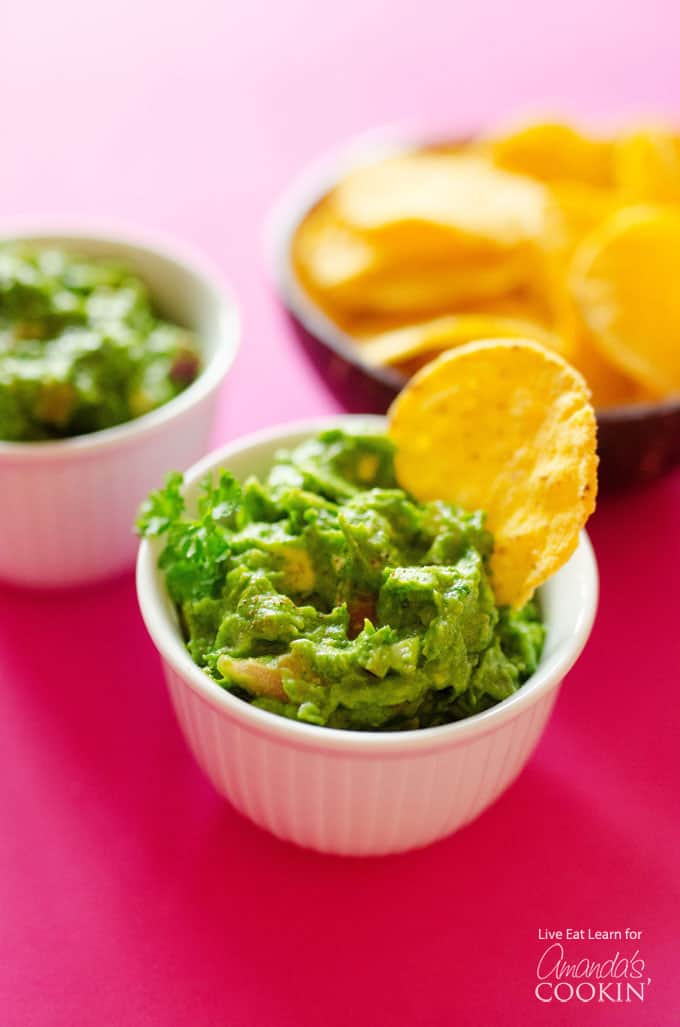 If you need ideas for a party or the big game, this hot spinach dip is a must. We're also in love with this creamy con queso bean dip!