You can make your own Orange Creamsicle Homemade Gummies with just a few ingredients (and no fancy thermometers or steps required!) It's practically like homemade candy, they're sweet but much lighter! Make them into fun shapes by using different gummy molds, or let them set in a large rimmed pan and cut them into cubes. It's as simple as that!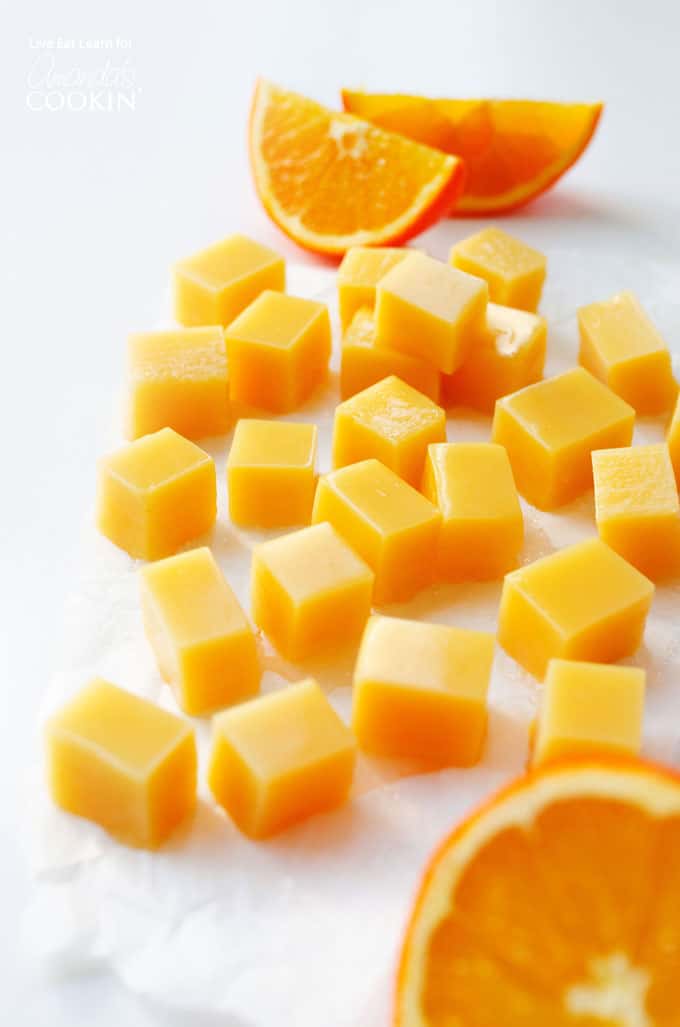 Orange Creamsicle Homemade Gummies
With the holidays in the rearview mirror, I've been thinking of how we can lighten up our kitchen in 2018. Last year around this time we cut out everything (okay, not everything, but a whole heck of a lot) with the 21 Day Reset. But this year I'm feeling a bit less ambitious.
I'm thinking of going towards more homemade versions of things. You know, homemade vegetable/chicken stock, get back into making kombucha and make our own little treats. Case in point, these Orange Creamsicle Homemade Gummies, which only have 5 ingredients.
Making these homemade gummies is honestly so easy. You'll combine some orange juice, coconut milk, vanilla, maple syrup, and gelatin or agar agar (for a vegetarian option). Then just bring to a simmer on the stove, pour into a pan or cute gummy bear molds, and let set!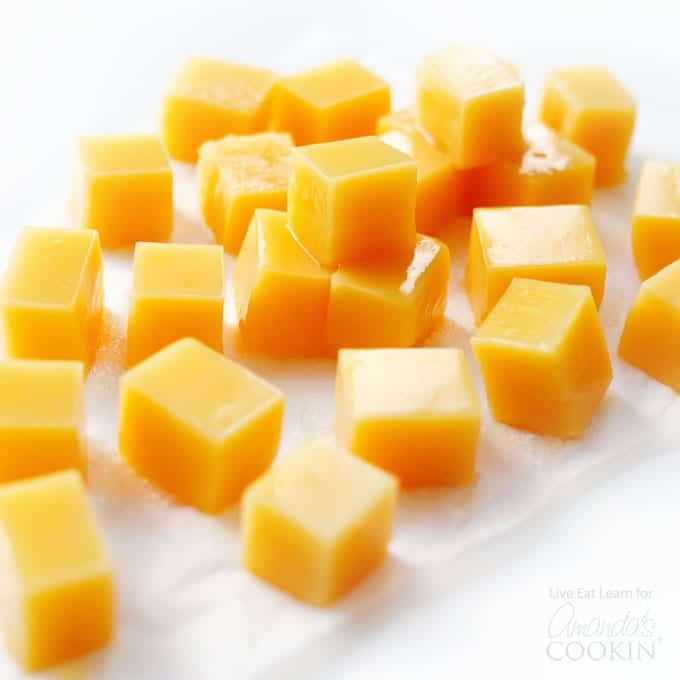 To make homemade gummies you'll need:
2 cups orange juice
1 cup low fat coconut milk
2 Tbsp maple syrup
½ tsp vanilla extract
3 Tbsp gelatin or agar agar
Kitchen tools you may find useful: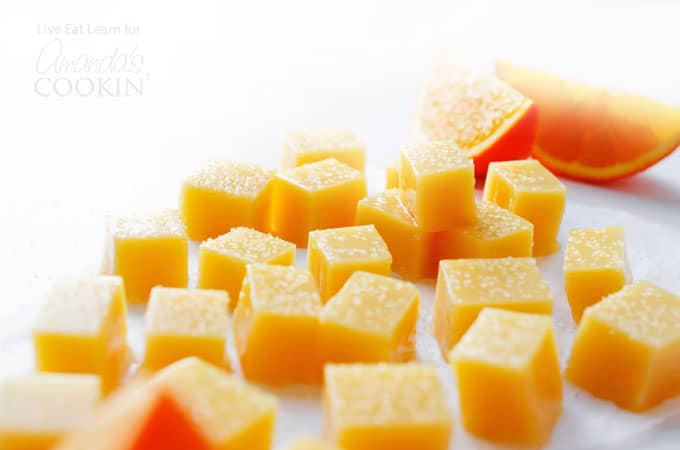 You wouldn't believe how easy it is to make homemade versions of everyday foods (and how much healthier it can actually be for you!) Like these Homemade Fruit Roll-Ups, which are great additions to your kids' lunch box or as an afternoon snack!
A couple other favorite homemade recipes are this Homemade Berry Jam and 5 Minute Homemade Ricotta!