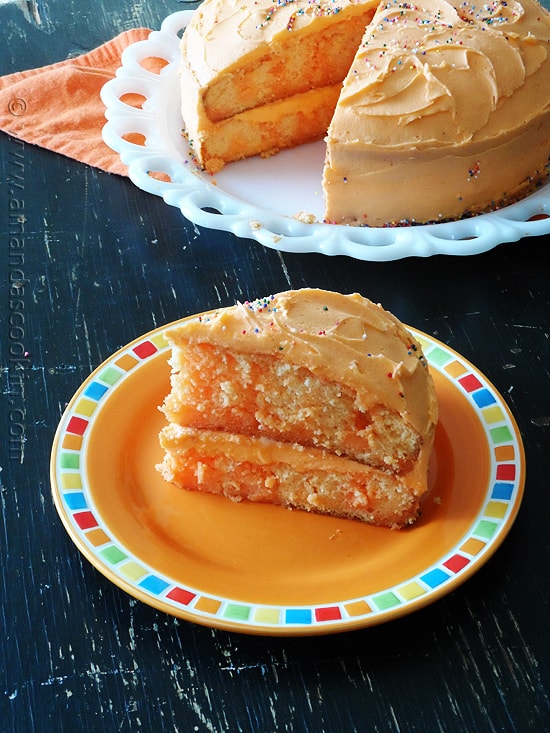 Orange flavored cake, orange gelatin and orange buttercream. A triple treat for any orange lover like me! The convenience of a cake mix, the nostalgia of Jell-O and buttercream made from scratch. It's the best of all three worlds.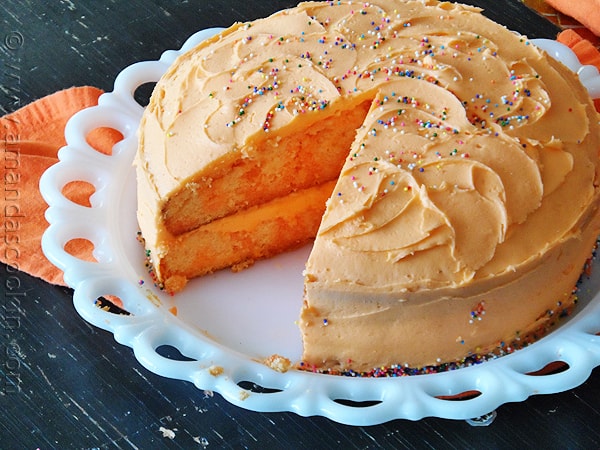 I have always loved the taste of orange anything. When I was a kid, I never really like Pepsi or Coke. Whenever we were allowed to have pop (or soda, whatever you prefer) I always ordered orange. As a teenager I acquired a taste for root beer and 7-Up, but orange soda was always right up there for me.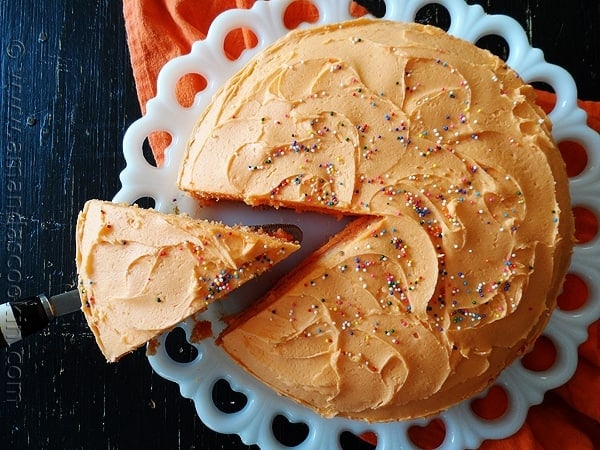 When it came to ice cream bars, orange Creamsicles were my dessert of choice. And, yes I like orange sherbet, but not by itself. There has to be some vanilla ice cream with it. It's like a Creamsicle in a bowl!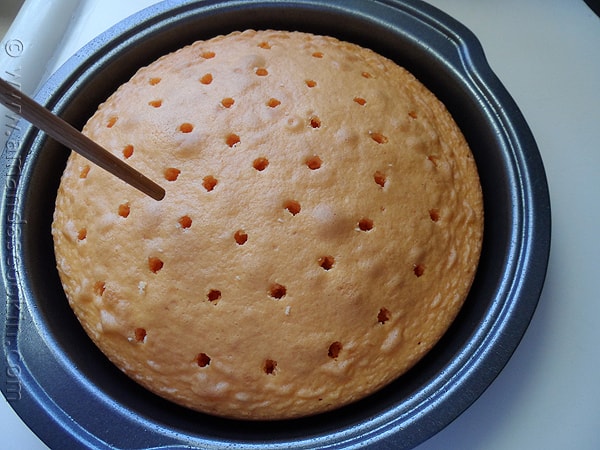 Then of course, at holiday time I always manage to find myself with one of those chocolate spheres, flavored with orange and cut into wedges, just like the fruit. Those are amazing!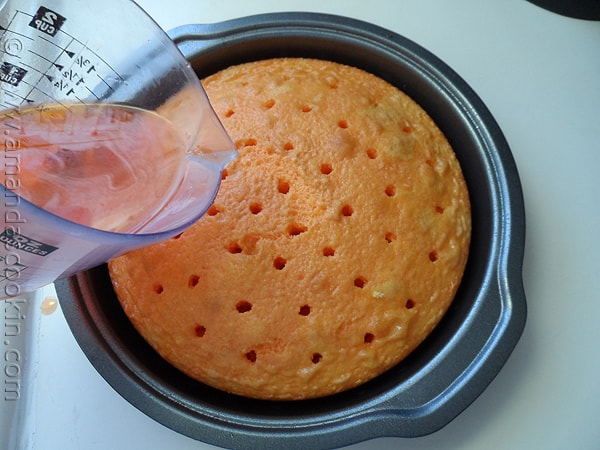 So, yes, I'm an orange fanatic. I've made quite a few different orange flavored desserts. You'll find links to those recipes at the end of this post. But, for now, I'm going to share a triple dream for all you orange lovers out there. Anyone who has ever enjoyed poke cake knows that the combination of Jell-O and cake is truly a match made in baker's heaven.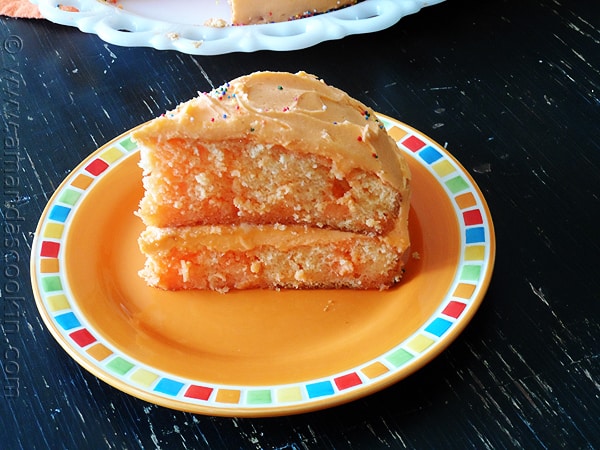 Make the flavor of that Jell-O, the cake and the frosting all orange and you have an orange lover's dream cake. I promise. You'll love it. I did.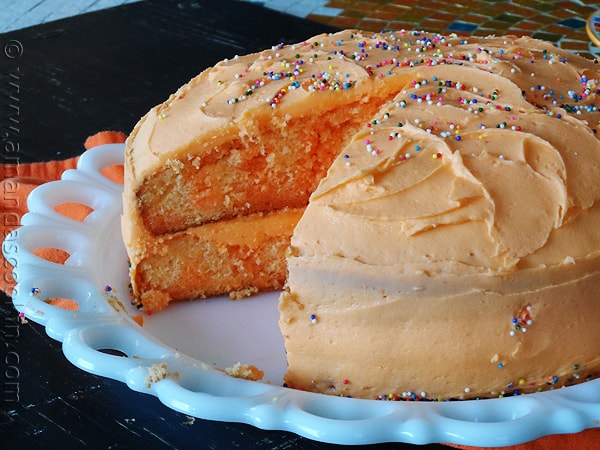 More Orange Desserts I Love
Orange Ice Cream
Orange Creamsicle Cupcakes
Mandarin Orange Cheesecake
Quick Orange Rolls Recipe
Double Glazed Almond Orange Bundt Cake
Orange Poppy Seed Pound Cake
Orange Crinkle Cookies