If you have never tried saltine toffee before (also known as Christmas Crack, similar to Easter Crack), I have to warn you that this candy recipe can be very addictive, just like the ever-famous Peanut Brittle! I don't think it's possible to stop at just one piece. Bring this homemade toffee to your holiday gatherings and everyone will be begging for the recipe. You can also package it up in pretty containers for a delicious homemade Christmas gift!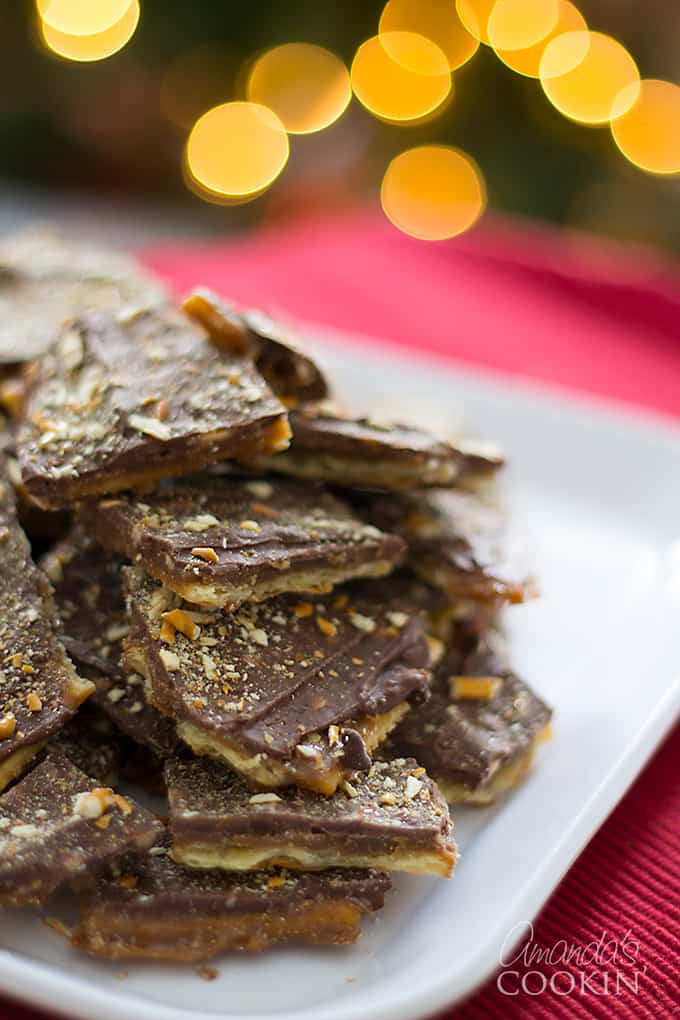 Saltine toffee has been around a long time but has really taken the Internet by storm in the last couple of years. I had never tried it before, but I was so pleasantly surprised at just how good it really is!
Saltine cracker toffee hits the perfect balance of sweet and salty, with a deep, rich flavor and crunchy-yet-a-little-chewy texture. It might sound like a strange combination, but trust me! This is definitely one of those recipes that is much greater than the sum of its humble parts.
Making Saltine Toffee
Making homemade toffee from Saltine crackers is really, really easy. On one hand, that's a good thing, because who doesn't love an easy recipe? But on the other hand, being able to whip up something this delicious with so little effort could be dangerous! (Diets don't count during the holidays, right?)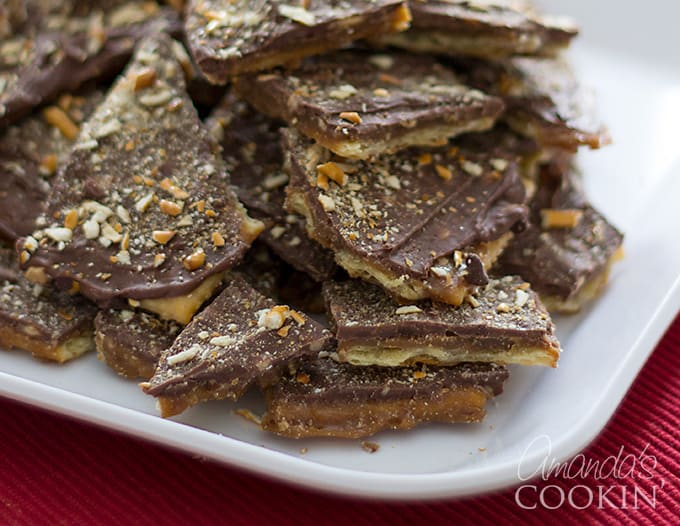 There are affiliate links in this post. That means if you buy something from that link, I will earn a small commission, but it won't cost you anything additional.
Ingredients needed to make saltine toffee
YOU CAN PRINT OUT THE INSTRUCTIONS BELOW
As usual, you can find the full recipe in a printable format at the bottom of this post. Do you have a favorite homemade candy recipe? I'd love to hear about it in the comments!
Other recipes you might enjoy:
This post was originally published on November 20, 2015