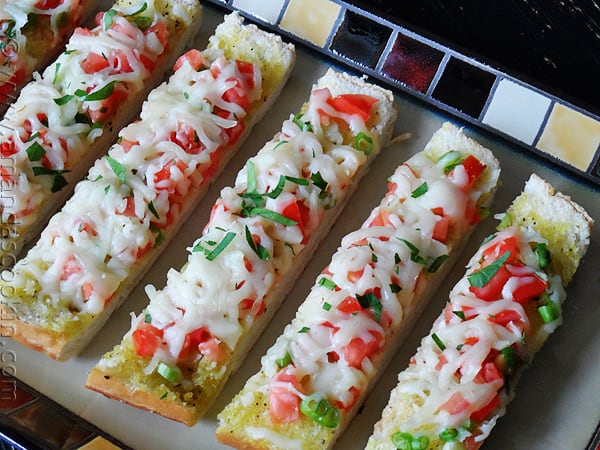 Bruschetta (pronounced [bru'sket:ta]) is typically a crusty bread brushed with olive oil, sometimes rubbed with garlic, and topped with a variety of fresh ingredients. There are many different versions of bruschetta, depending on your taste preferences, but I'm partial to fresh, ripe tomatoes mixed with a balsamic vinegar. However, I'm always willing to try something new, so this one was a no brainer.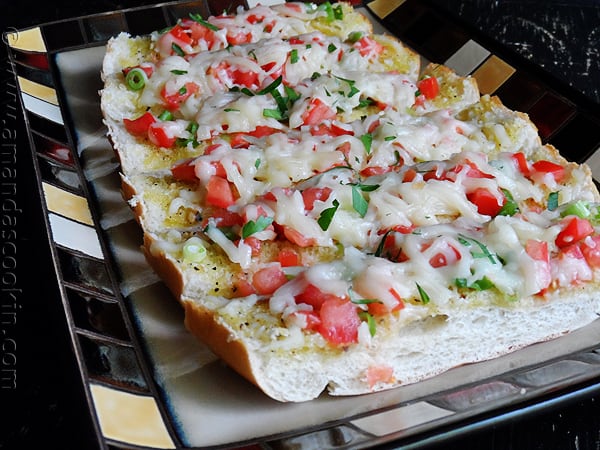 This bruschetta mozzarella recipe comes from the Sargento Cheese test kitchens. You can use Sargento mozzarella cheese or the Artisan Blend like I did. If you are looking for an easy recipe with a highly impressive appearance, make this. It tastes wonderful, doesn't require anything complicated, and looks gorgeous on a plate. Yum!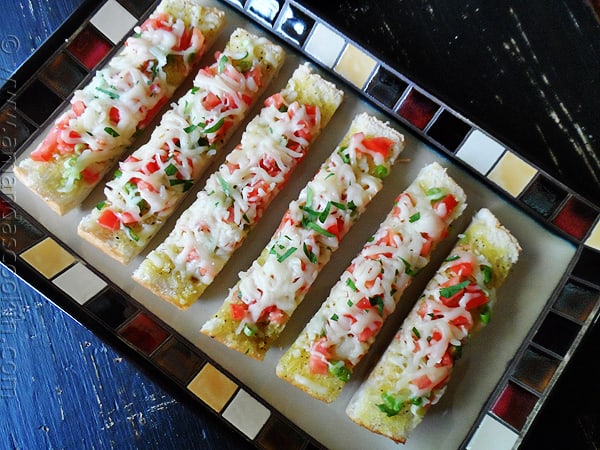 The original recipe calls for salt, though it's listed as optional. I did use it but wouldn't again. I found it to be a bit too salty, so next time I will just leave it out. I believe it really has to do with the type of olive oil you are using as they vary in strength and flavor. So feel free to add salt in with the olive oil if you like.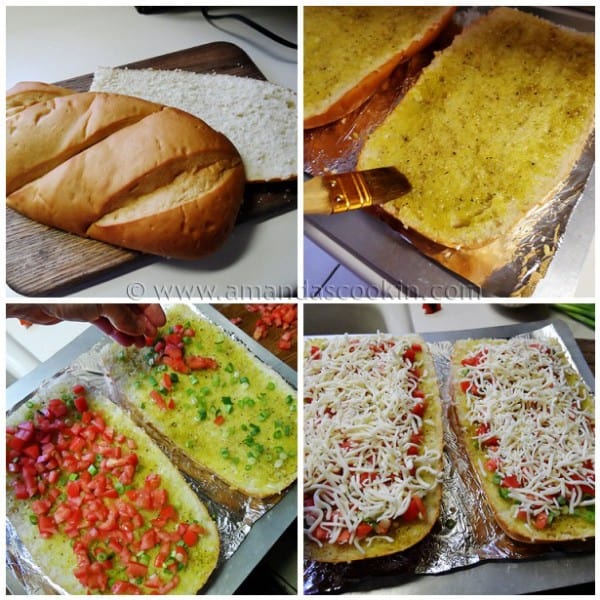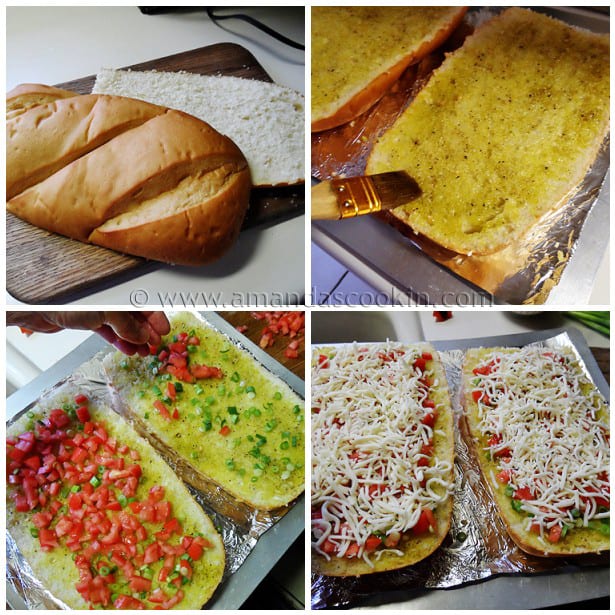 Slice a loaf of Italian bread in half lengthwise. Brush it with olive oil mixture, sprinkle with green onions and tomato, then top with cheese. Bake it for 5 minutes or so at 500 F. Excellent. Easy. Couldn't be better.
Sargento did compensate me for the time I dedicated to making this recipe and putting this post together for you, however my opinions on flavor and preparation are 100% mine. :)