Love sushi but not a fan of how long it takes (not to mention the mess?) Today's we're making a Mediterranean-inspired Greek Salad Sushi that takes everything good about Greek salad and wraps it up into a delicious sushi roll!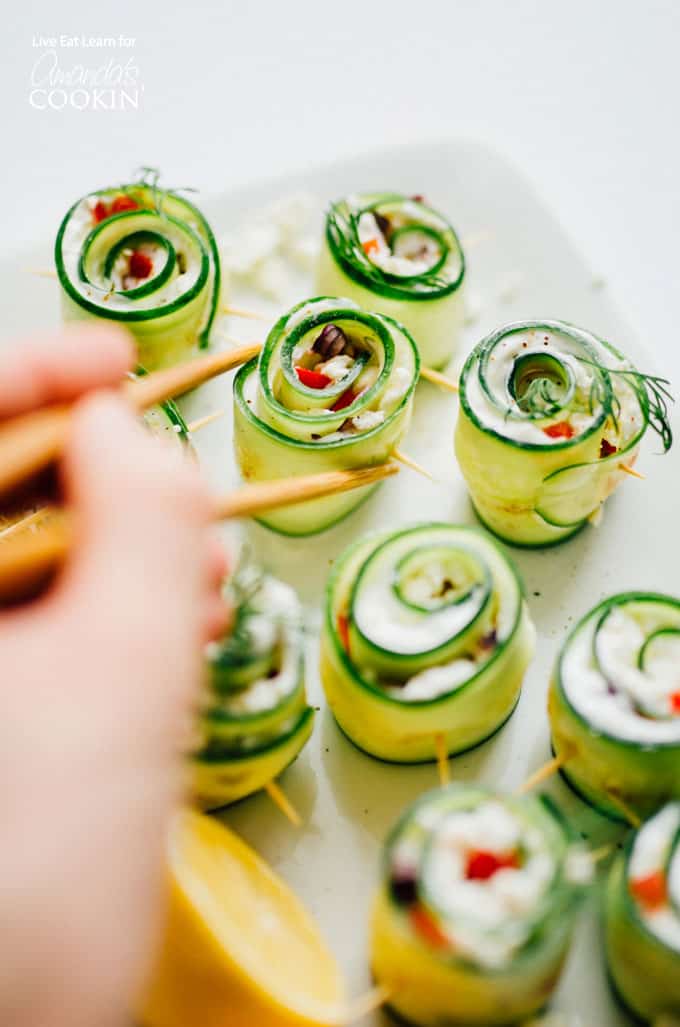 Greek Salad Sushi
Ever since I learned that cucumber makes an amazingly refreshing sushi base, I've been brainstorming ways to make a fun take on traditional sushi. And after getting a mandolin slicer for Christmas this year, I knew just what I would make. This Greek Salad Sushi!
Rather than stuffing sushi fillings into the cucumber (like we did in the infamous Cucumber Sushi Rolls), today we're thinly slicing cucumber, stuffing it with all the making for Greek salad, then simply rolling it up! No mess, no fuss, and so delicious.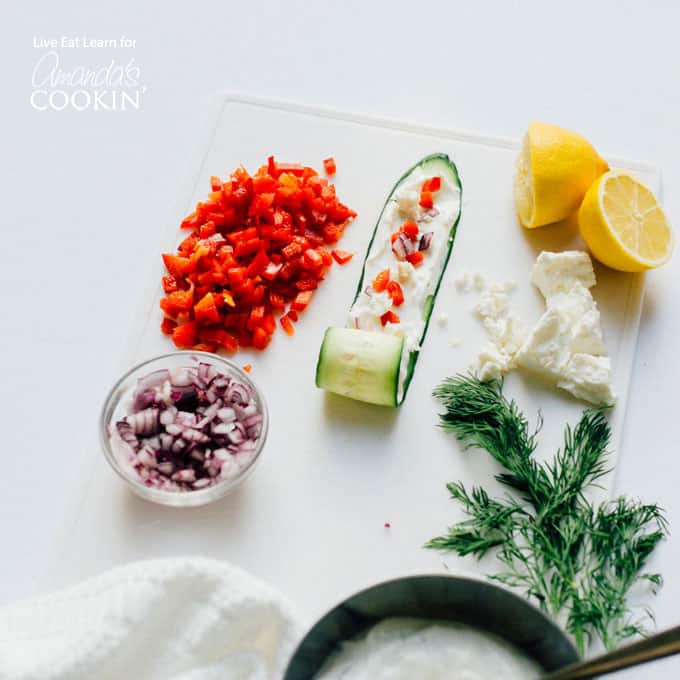 Here's the rundown of how we'll make these tasty flavor bombs. Slice a cucumber thinly (long-ways) and pat dry with paper towels. While your slices dry a bit, make a "deconstructed tzatziki" of sorts (i.e. tzatziki minus the cucumber). We'll spread our tzatziki onto the cucumber, top with bell pepper, onion, and feta, then roll up. Secure with a toothpick and garnish with fresh dill.
It's that easy, guys! I love these as a fun little side dish at dinner or as an appetizer when we have people over (and with summer just around the corner, I'm thinking we'll be making a whole lot of these for dinner in the coming months!)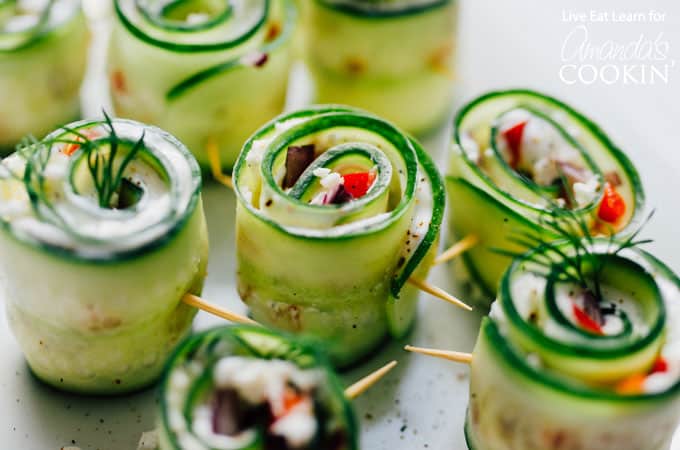 To make this Greek Salad Sushi you'll need:
1 cucumber
½ cup plain Greek yogurt
2 tsp lemon juice
1 clove garlic, minced
1 tsp fresh dill, chopped
Salt and pepper, to taste
½ bell pepper, finely diced
¼ cup finely diced red onion
¼ cup crumbled feta cheese
Kitchen tools you may find useful: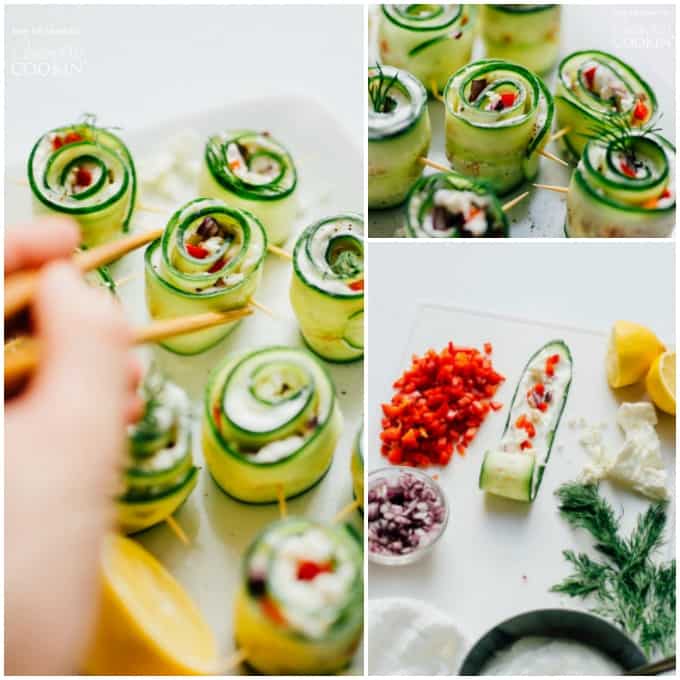 If you have any leftover cucumbers and are bringing this Greek Salad Sushi along to a party, whip up some Cucumber Sandwiches to bring as well! Or, if you're looking to feed a larger crowd, a popular party staple is this Rainbow Summer Pasta Salad.