I'm not a cake decorator. Have never claimed to be, but I guess that's what I liked so much about these Easter bunny cupcakes. You don't have to be a decorator to make them. They are easy enough for anyone and oh so cute, who could resist? Easter is coming, so you might want to add these to your list of things (fun things!) to do.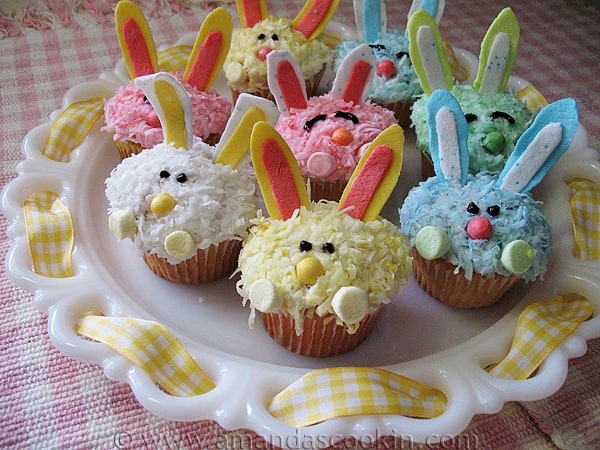 Easter Bunny Cupcakes
Aren't they adorable? Not too difficult and super cute to look at! It almost makes them hard to eat. Almost… They're full of colors and fun flavors. What's there not to like? Bring these to a friend, neighbor, or colleague and they'll be bouncing with joy. And hey, you'll probably get a compliment or two at your decorating skills. (They'll never know how easy they were!)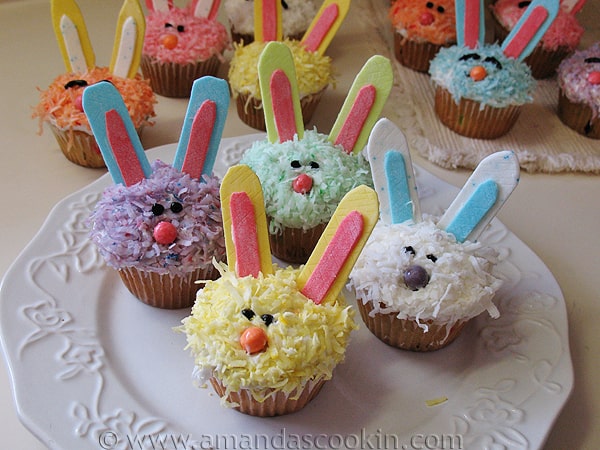 I made these Easter Bunny Cupcakes for Betty Crocker's website last year. Originally I made them with the little marshmallow paws, but then the editors asked me to redo them without the paws.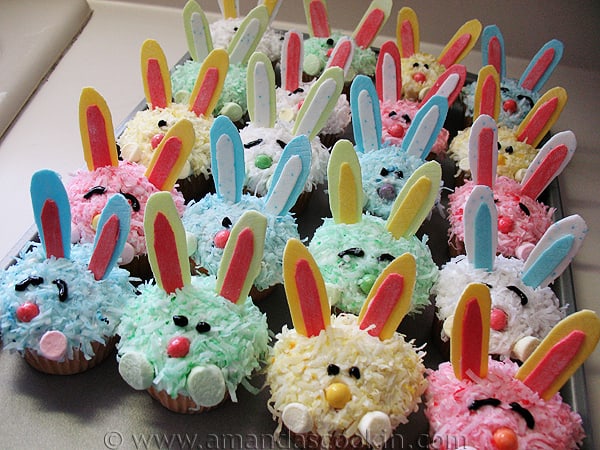 So we ATE the army of bunnies with the paws… no not really! I actually gave them to a neighbor who took them in to work.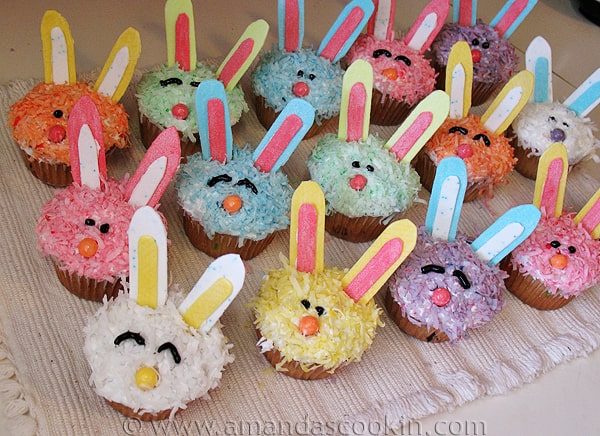 Then I made a new batch and left off the feet, these are cute too yes? Not sure which version I like better. They're both so adorable in their own little ways. Everyone loved these cupcakes and with how easy they were to make, I forsee myself making these many more times!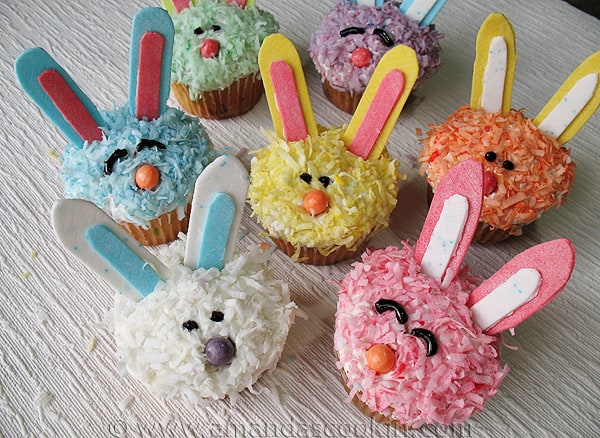 Betty Crocker ended up keeping the originals anyway! No matter. More cupcakes for us, we can't complain about that.
NOTE: If you decide to make these, DON'T cover the cupcakes in a closed container for too long of the moisture will sag and break the gum ears. Trust me. I know.
You can get the complete recipe over at Betty Crocker here!
Amanda Formaro is the crafty, entrepreneurial mother of four grown children. She loves to bake, cook, make kid's crafts and create decorative items for her home. She is a crafting expert and guru in the kitchen and has appeared online and in print publications many times over the years. She is also a craft book author five times over and product developer as well as the owner of
FunFamilyCrafts.com
. You can find her on social media by using the buttons to the left!
Latest posts by Amanda Formaro (see all)