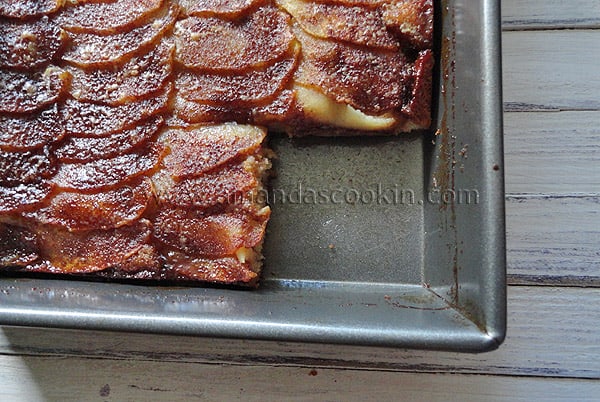 I wanted to make something simple today. Something with the apples and bananas I had left on my counter, but didn't want to get into big, long complicated recipe. I was thumbing through a cookbook I recently received in the mail and found a Dutch Apple Cake that look easily adaptable.
The book is titled The Dead Celebrity Cookbook and in its pages I found a recipe for Gilda Radner's Dutch Apple Cake. I have fond memories of watching Gilda Radner on Saturday Night Live before her tragic death in 1989. She was one of the original cast members of SNL, known as the Not Ready For Prime Time Players.
I loved her humor and wit, and her characters! Two of my favorites were Emily Litella and Roseanne Roseannadanna. She had me in stitches every week along with her co-stars Chevy Chase, John Belushi, Garrett Morris, Dan Aykroyd, Jane Curtin, and Laraine Newman. So many stars have been born from SNL over the years, so many that became my favorites. Gilda Radner died in 1989 of ovarian cancer. It was a sad and tragic loss for the comedic world.
When I found Gilda's recipe, I knew I had to make it and couldn't get Emily Litella's famous line "Never mind!" out of my head. Ha ha!
Gilda's recipe called for 2 sticks of butter. I really wanted to use up the bananas I had and knew you could sub them in for butter, so I used 2 bananas for one stick of the butter. Her recipe called for milk, but I was out. I swear we need our own cow in the backyard the way we go through milk! So I used buttermilk and cut the butter in the batter down by one tablespoon. There were no spices in the cake batter at all, and I'm sorry, Gilda fan or not, that just wouldn't do! I added cinnamon, nutmeg and allspice.

After you make the batter, you'll add it to the pan and then line the top of the batter with sliced apples. I used a [amazon_link id="B001F5RSEK" target="_blank" container="" container_class="" ]mandolin[/amazon_link] to get my apples nice and thin.

Then you'll sprinkle the apples with the cinnamon brown sugar and dot it with butter before baking in the oven.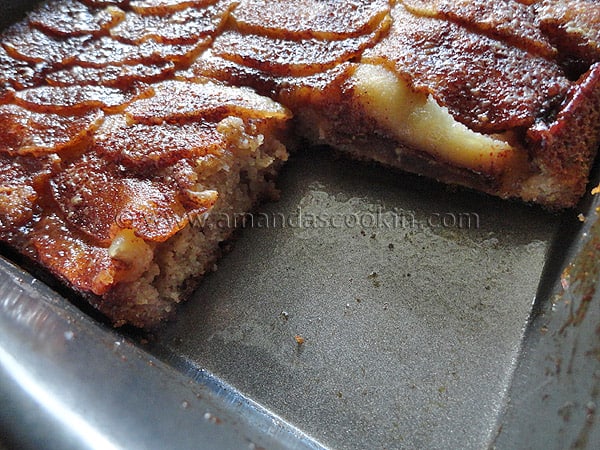 This cake is really easy to put together and yields chewy, caramel-like edges with soft chewy apples on top. The spices smell amazing while baking and there's just the right amount of banana flavor in the cake. Perfect warm on its own, with some whipped cream or if you're feeling indulgent, some vanilla ice cream. Enjoy!