I love corn on the cob, but it's so simple that it sometimes slips my mind when I'm busy preparing more labor-intensive recipes for family get-togethers. This Crockpot Corn on the Cob recipe ensures that this family favorite side dish makes it to the table, plump and full of buttery flavor straight from the slow cooker!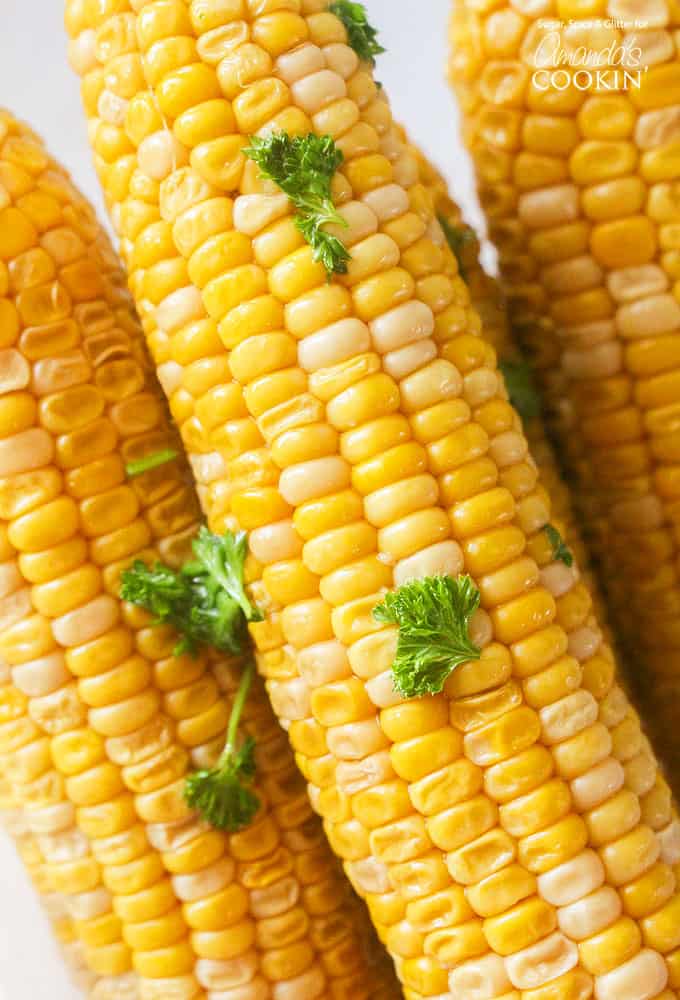 How to Make Corn on the Cob in a CrockPot
You may be wondering why someone would bother cooking corn in a crockpot, but it really makes a flavor difference – especially if you are used to boiling your corn.
In a slow cooker, you are essentially steaming the corn and not robbing those delicious cobs of their flavor – which gets left behind in the cooking water when it's boiled.
With Foil or Not?
There are actually two ways to cook corn on the cob in the slow cooker: with foil and without. Today I'm showing you how to make it without the foil. Why foil anyway you ask?
Wrapping each piece individually in its own foil creates a steam pouch just for that ear. That is extremely handy for when guests or family members like different seasonings.It also eliminates the need for water in the crock. When using foil, I brush my cobs with olive oil then wrap with foil, eliminating the need for melted butter all together. Just place all the foiled corn inside the dry crock and cook as directed below.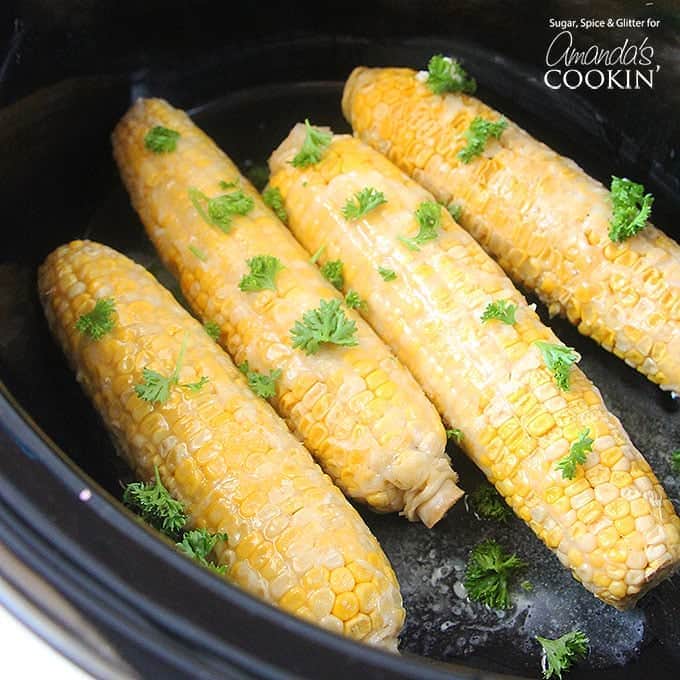 When cooking is done you can butter and garnish your corn, and leave it to stay warm in the crockpot while you are dealing with other last-minute preparations. It won't go cold, harden, or dry out – if anything it will allow the corn to absorb more of that butter flavor.
There are affiliate links in this post. That means if you buy something from that link, I will earn a small commission, but it won't cost you anything additional.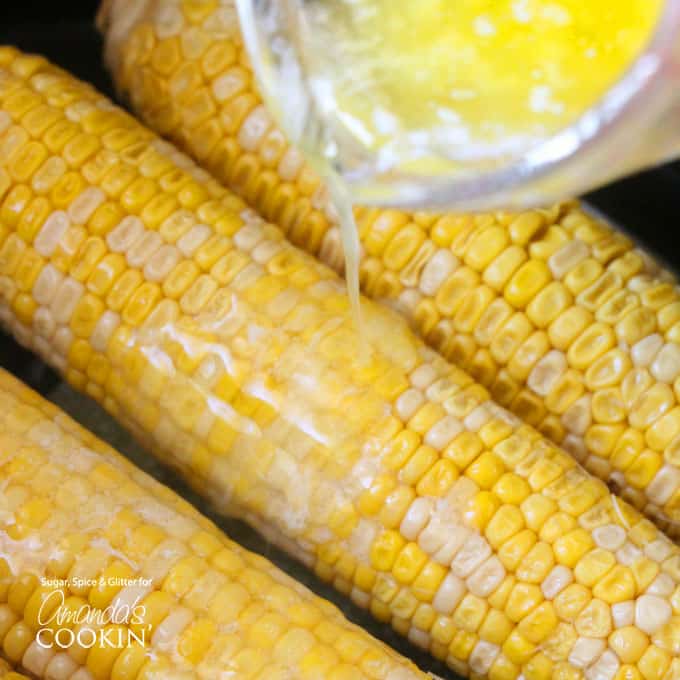 Ingredients for Crockpot Corn on the Cob
8 ears corn, shucked
3/4 cup water
1/2 cup Butter, melted
1 Tablespoon Lemon Juice, optional
Salt, to taste
Kitchen Tools You May Find Helpful:
Crockpot
Kitchen knife
Measuring cup
Corn cob holders
Corn-from-the-cob remover
SCROLL DOWN FOR THE PRINTABLE VERSION OF THIS RECIPE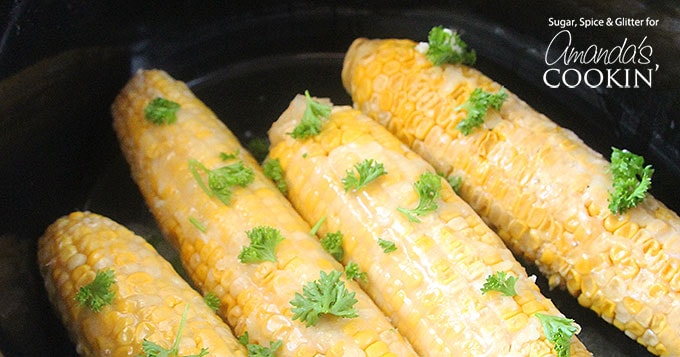 Seasoning Ideas:
You can season your corn with just butter and salt, or you can get creative with your favorite herbs and spices. Some favorite combinations include:
Sea salt, freshly ground pepper and grated lemon zest
Onion salt, chopped fresh cilantro and lime zest
Chili powder, ground cumin and lime juice
Olive oil, fresh chopped chives and ground pink Himalayan salt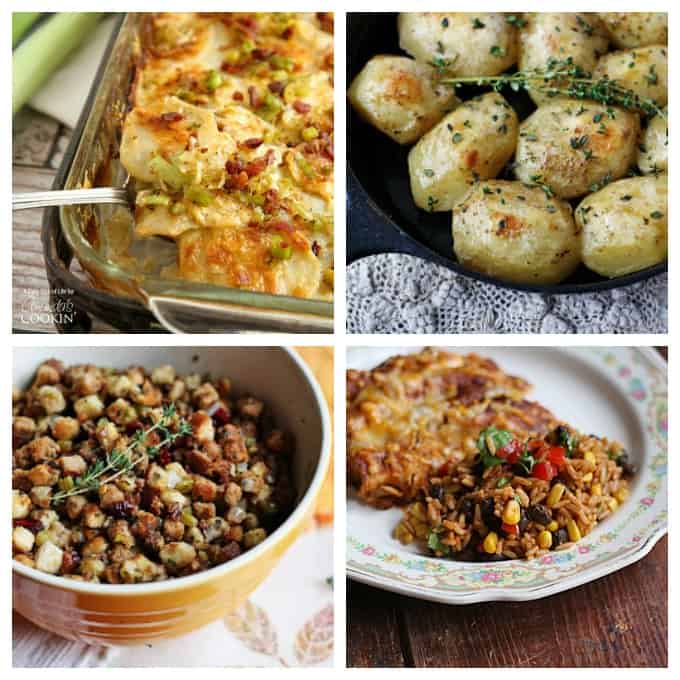 MORE SIDE DISHES YOU MIGHT LIKE: