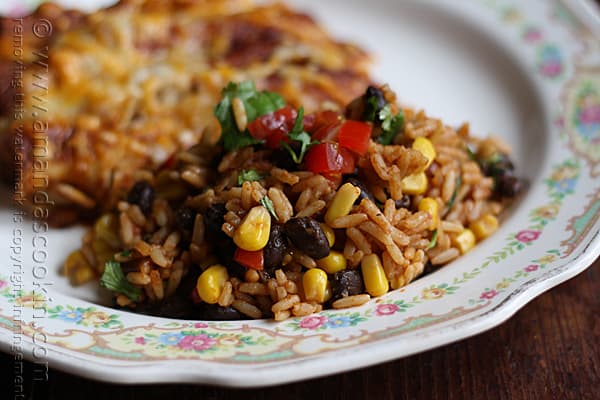 Dress up your favorite Spanish rice by mixing in corn and black beans. Enhance the flavor with fresh cilantro and garnish with some fresh tomatoes for a delicious side. As my kids are getting older (2 have already moved out) big dinners are not as frequent as they used to be. It's not uncommon for my teenage boys to head out after school to hang out or study with friends and eat over at someone else's house. My husband and I have found that we are dining alone at least once a week these days, so I've started looking at quick solutions to feed just him and I. I emphasize the word quick because as much as I love to cook, sometimes there just isn't enough time in a day.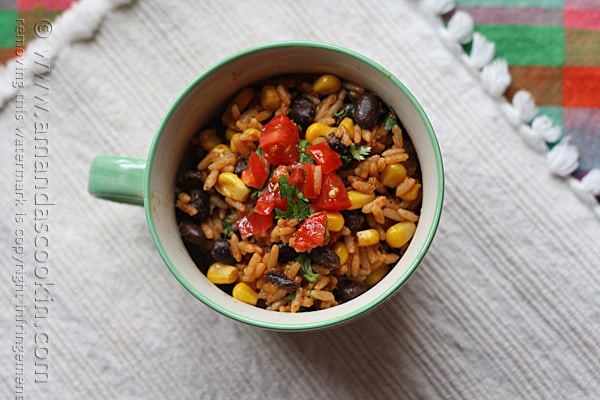 The fun folks at General Mills asked me to create a tasty pairing to Old El Paso Enchiladas that can be made in under 30 minutes. It didn't take long for me to decide what was on the menu.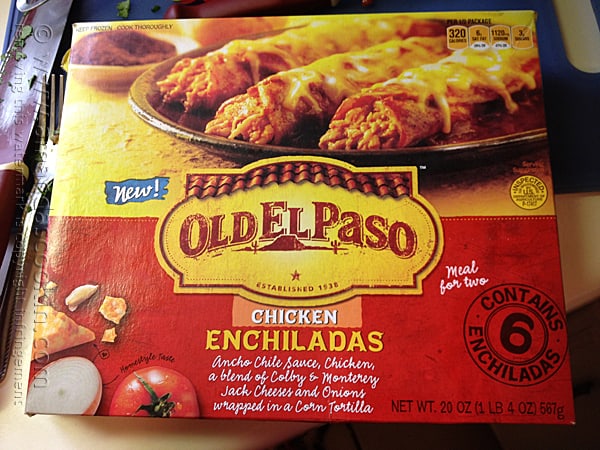 I love Spanish rice and it makes a great side dish all on its own, but making it from scratch is sometimes not as convenient as I would like. There are several different rice brands on the market now that offer a Spanish rice variety. I chose one of my favorites and paired it with just a few more ingredients to make a wonderful side dish to these enchiladas.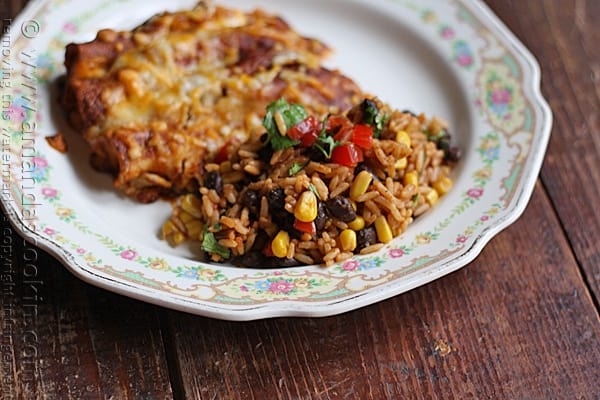 The fresh cilantro mixed into this rice really makes it pop and the beans add protein and other great nutrients. Corn is tasty of course, but it also adds a pretty element of color!
Hint: Before considering bean substitutions, read my article called Quick and Easy Bean Swaps.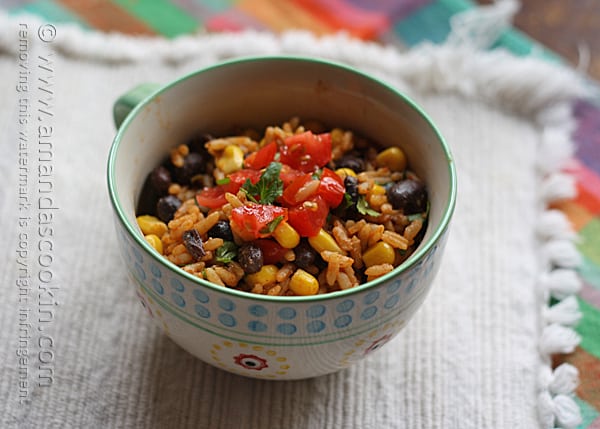 This rice is easy to throw together and tastes great. Leftovers are marvelous too! Perfect for lunch the next day.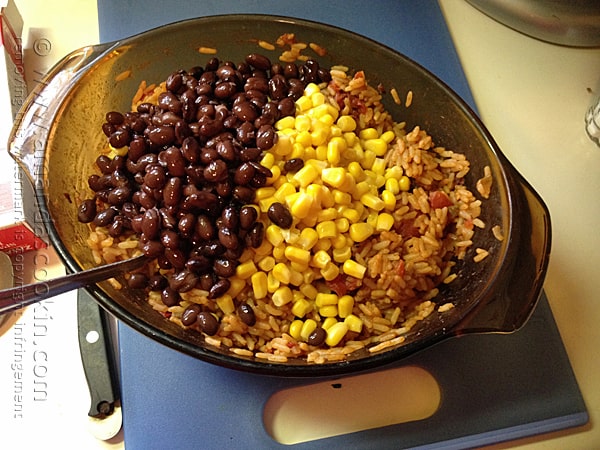 Prepare the Spanish rice. While it's cooking, drain the corn and drain and rinse the black beans.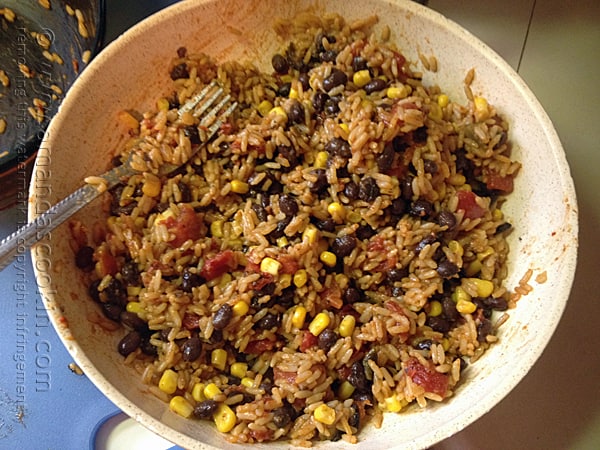 When the rice is done and still hot, mix in the beans and corn.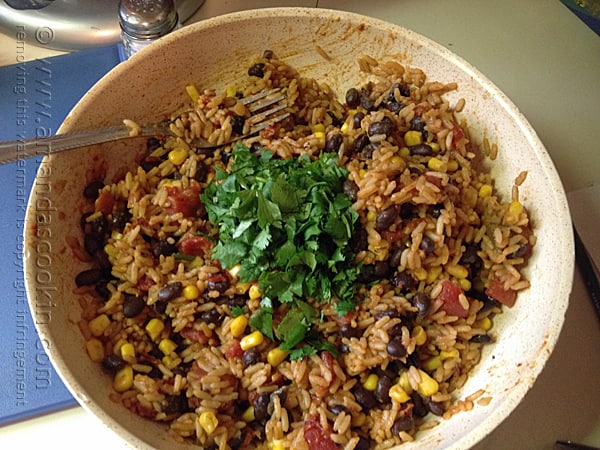 Add in some chopped cilantro and toss to combine. Serve and enjoy!