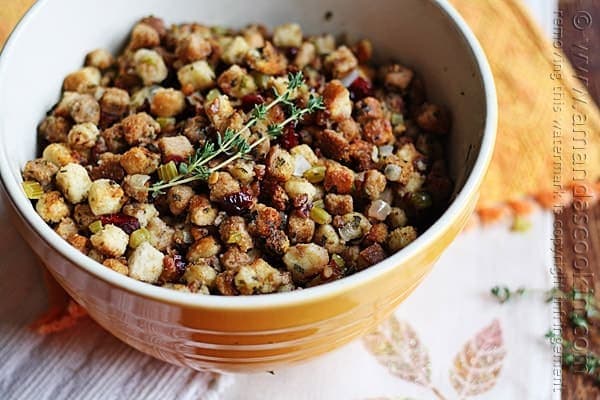 I can't imagine Thanksgiving without stuffing. Every year I get a fresh turkey from my neighbor who runs a dairy farm. I brine that big, beautiful bird and roast it too perfection. Not without stuffing it first, and piling the rest of the dressing into a baking dish to be heated up later.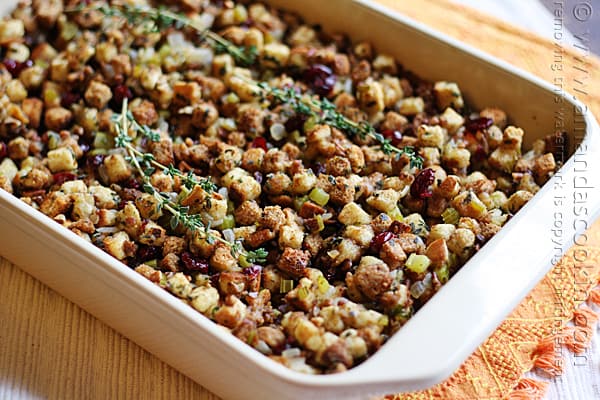 A couple of years ago Pepperidge Farm asked me to create a breakfast recipe using their herb seasoned stuffing. I made this Herbed Breakfast Stuffing Casserole, which is great for Thanksgiving or Christmas morning! This year they asked me to develop a recipe using their unseasoned stuffing, which makes a great base for your OWN recipe creation! Pssst.. be sure to check out the giveaway at the bottom of this post so you can try it out too!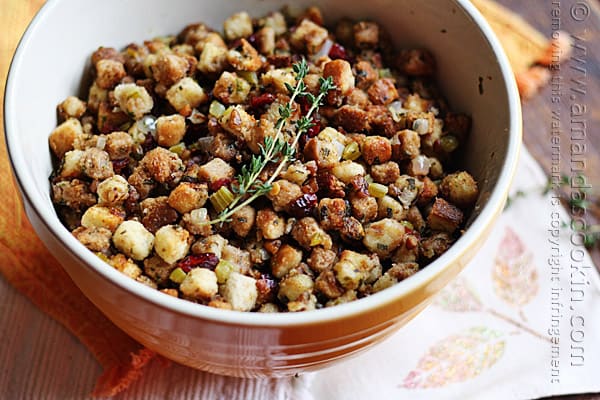 I know it seems a little odd to tie a Simon & Garfunkel song into my Thanksgiving stuffing recipe, but every time I reach for certain herbs on my spice rack, I can't help but start humming that song! Parsley, sage, rosemary and thyme are all fabulous flavors with depths of their own, so mixing them into my recipe was a must. I also added in some pomegranate flavored dried cranberries and some chopped pecans.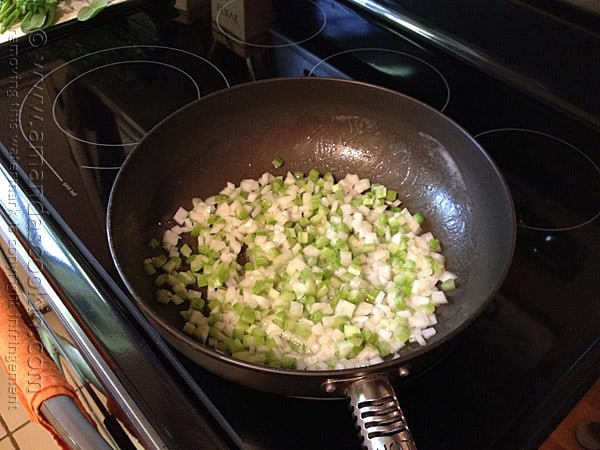 First melt the butter in a large skillet, then add the onion and celery. Saute for about 5 minutes, until it begins to soften. Add in the herbs, and if the mixtures feels a bit dry, add in the olive oil as well.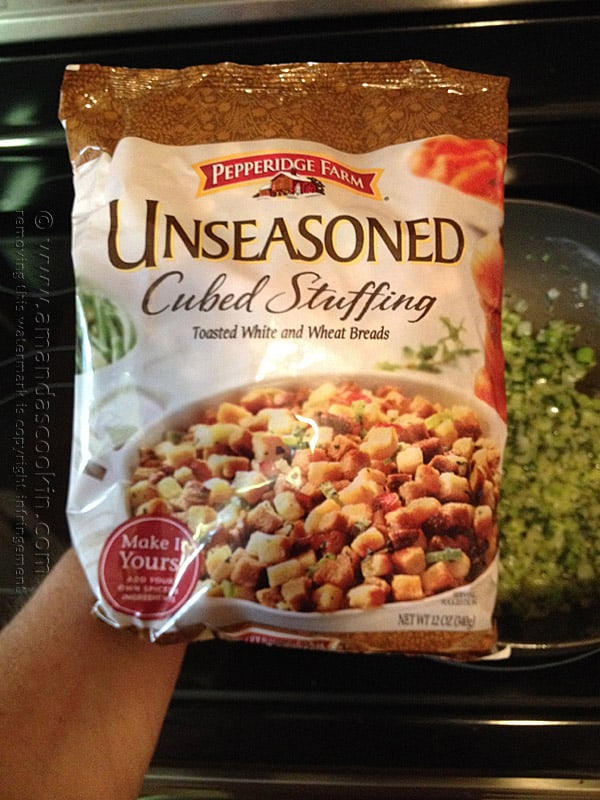 Next, add in the Pepperidge Farm unseasoned cubed stuffing. Pour the whole bag into the skillet.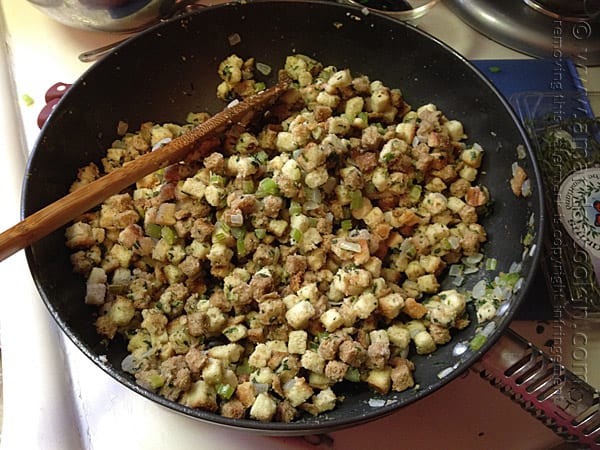 Carefully toss it all together. Add in 1 1/2 (one and a half) cups of the chicken broth and carefully toss to coat as much as you can.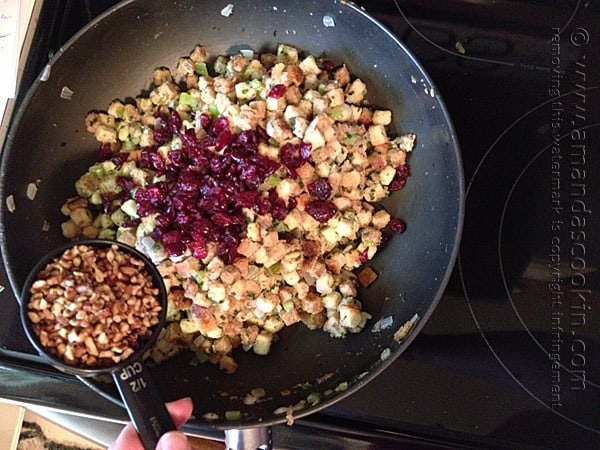 Add in the dried cranberries and the pecans and toss. Bit by bit, add the remaining broth until it begins to bind but does not get soggy. You may or may not use it all.
If you like to stuff your bird, go ahead and use some of the stuffing to loosely pack the bird's cavity. Don't pack it too tight!
Put the remaining mixture into a baking pan (use a 13×9 if not stuffing the bird, or a 9×9 if you are) and bake it, covered with foil, at 350 F for 20 minutes. Remove the foil and bake another 10-15 minutes if you like the top to be a bit crispy.
There are full printable instructions below!
How do you make your holiday stuffing?
Leave a comment with your own recipe suggestions for a chance to win samples of new Pepperidge Farm Unseasoned Stuffing! There will be two winners, must enter by November 30, 2013 and must have a valid U.S. shipping address.
Disclosure: Pepperidge Farm compensated me for the time I spent creating this recipe and blog post for you. Thank you to Pepperidge Farm and to all of you for reading along!