These Crispy Zucchini Fries are a healthy alternative to traditional French fries, but believe me when I say they don't compromise on flavor at all! This recipe creates tender on the inside and crunchy goodness on the outside just like our Almond and Parmesan Crusted Asparagus Fries! Last but not least, serve these zucchini fries with a creamy gorgonzola dip that's hard to put down.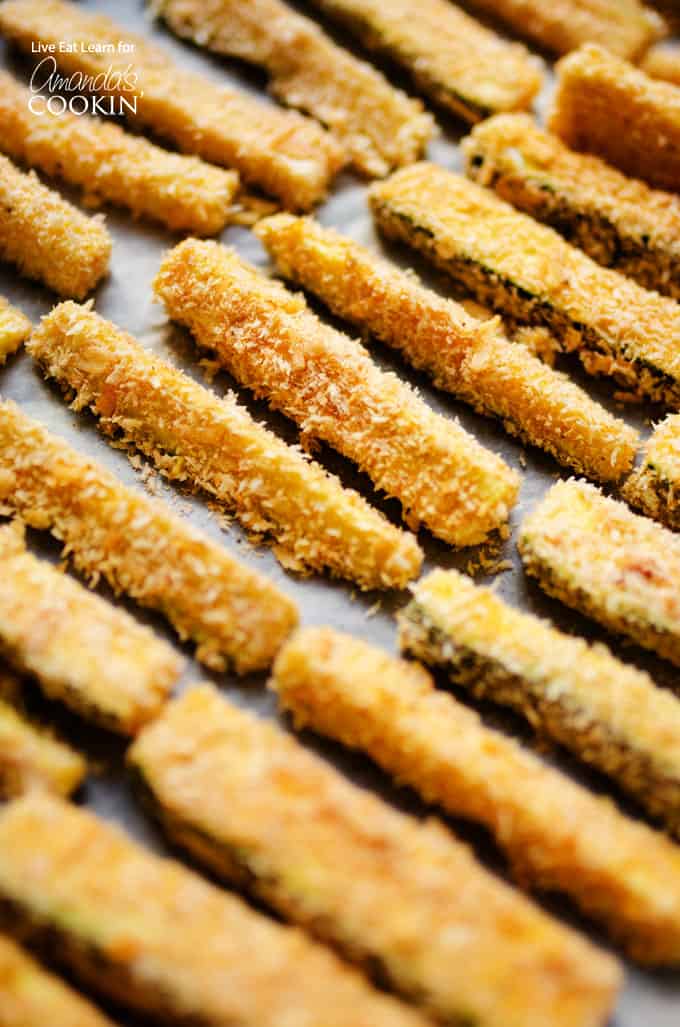 Crispy Baked Zucchini Fries
Panko is probably one of the most under-appreciated ingredients in your pantry. These Japanese breadcrumbs are light and airy and add the perfect crunch without weighing down whatever you're cooking.
Case in point, these Crispy Zucchini Fries. They're lightly coated with flour and egg then dredged in panko for the perfect amount of crisp. The panko takes away the need for frying, meaning you can bake these to healthy, crispy perfection!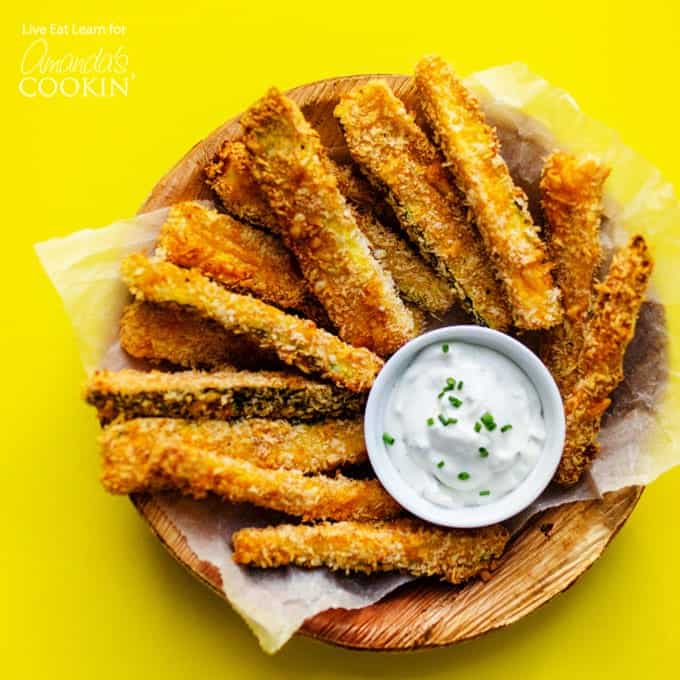 To make these Crispy Zucchini Fries you'll need:
2 zucchinis
1 cup panko breadcrumbs
¼ cup shredded parmesan cheese
½ tsp each salt and smoked paprika
¼ tsp ground black pepper
2 eggs, whisked
½ cup flour
½ cup plain Greek yogurt
¼ cup gorgonzola cheese
¼ cup mayonnaise
2 Tbsp chopped chives
Kitchen tools you may find useful: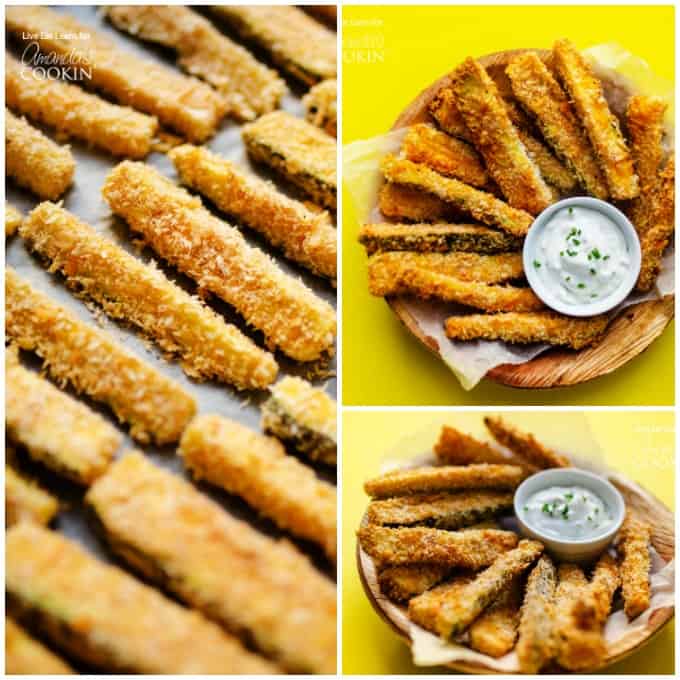 Obviously veggie fries (or any fries for that matter) are nothing without a good sauce. Like the time we made sweet potato fries with this avocado dipping sauce. Or wedges with this roasted garlic and rosemary sauce.
Sauces matter, folks. Which is why today we're pairing our crispy zucchini fries with a creamy, subtle gorgonzola dipping sauce. Just throw all the sauce ingredients in a food processor while your fries bake. It's that simple!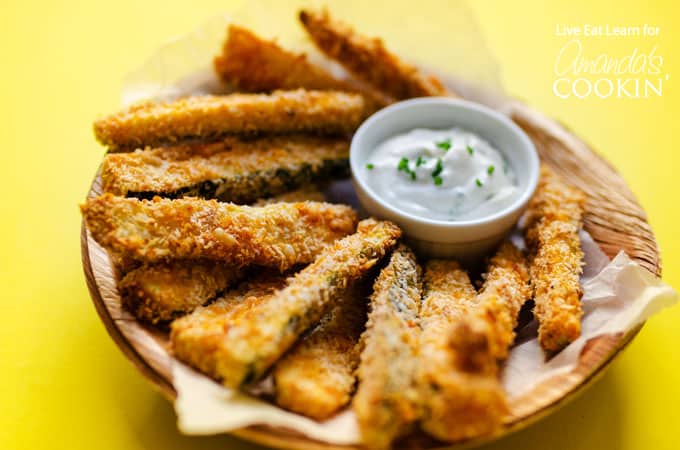 These crispy baked zucchini fries make a great game day appetizer or dinner side dish!
More tasty vegetable side dishes