This Blueberry Cobbler has fresh, ripe blueberries with a crisp, biscuit on top and spiced with a secret ingredient to bring out the flavor of the blueberries. It's wonderful as a dessert served with vanilla ice cream or whipped cream! Though blueberry cobbler is typically served as a dessert, some like it alongside a cup of coffee or tea in the morning, similar to our delicious Blueberry Breakfast Cake.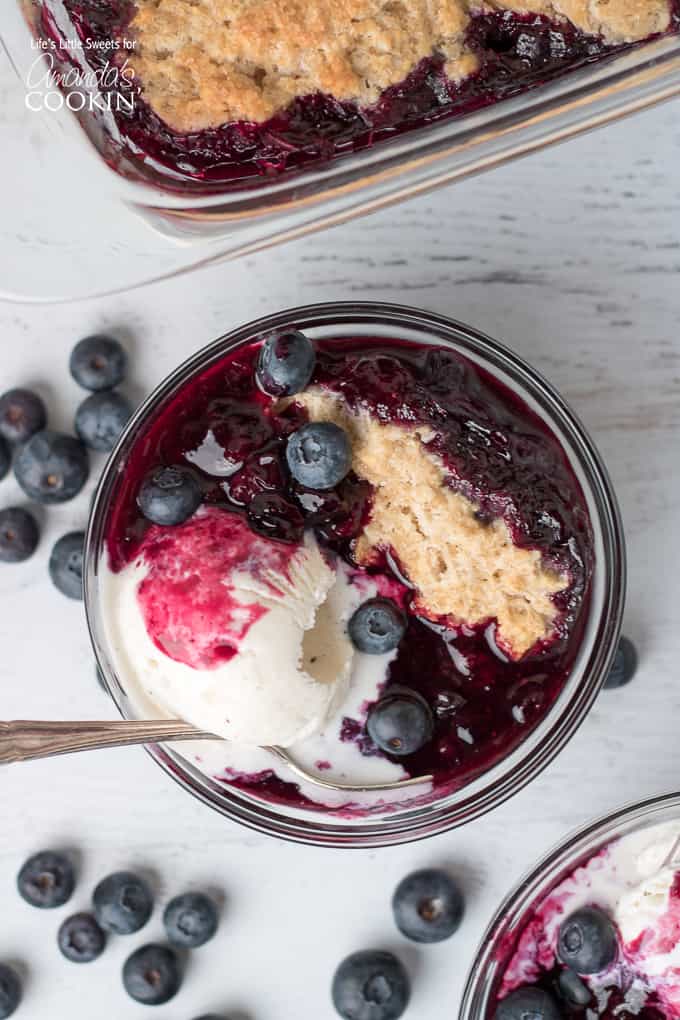 Blueberry Cobbler
Hi Everyone, are you looking for a classic, fruit cobbler that you can serve any time of the year and one that everyone will surely love? Look no further than this easy blueberry cobbler!
This blueberry cobbler recipe has Saigon cinnamon in the filling and the dough which really brings out the blueberry flavor. It's just a little amount so that you don't get overpowered with the taste of the cinnamon. Saigon cinnamon is a little stronger in aroma and in flavor than the more common Ceylon cinnamon.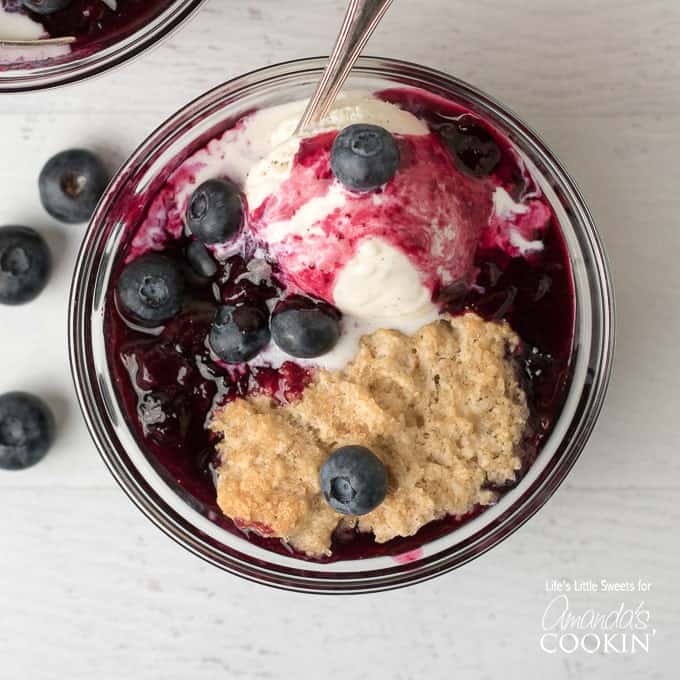 Blueberry season (in North America) runs from April through October. Even though it's February now, Spring is right around the corner. In most grocery stores, you can get fresh blueberries year round (October through March blueberries come from South America) but in case you can not find fresh ones, you can substitute the same amount of frozen blueberries in this recipe.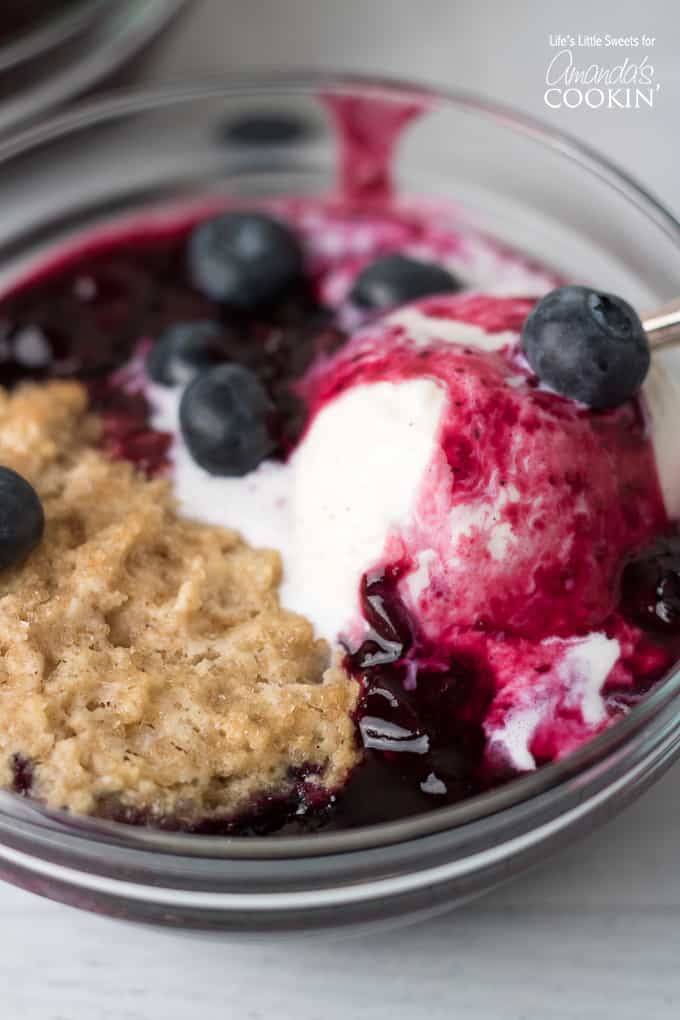 Ingredients for Blueberry Cobbler
Biscuit Topping
1 cup all-purpose flour
1 tablespoons granulated sugar
1 1/2 teaspoons baking powder
1 teaspoon Kosher salt
1/2 teaspoon Saigon cinnamon (I suggest Saigon cinnamon because it's more fragrant than Ceylon cinnamon)
1/4 cup unsalted butter, cubed and chilled
1 large egg
1/4 cup milk
Blueberry Cobbler Filling
6 cups fresh or frozen, unsweetened blueberries
1 cup granulated sugar
2 tablespoons cornstarch
1/4 teaspoon Saigon cinnamon
1/2 tablespoon Demerara sugar (or other coarse sugar)
Toppings
Helpful Kitchen Tools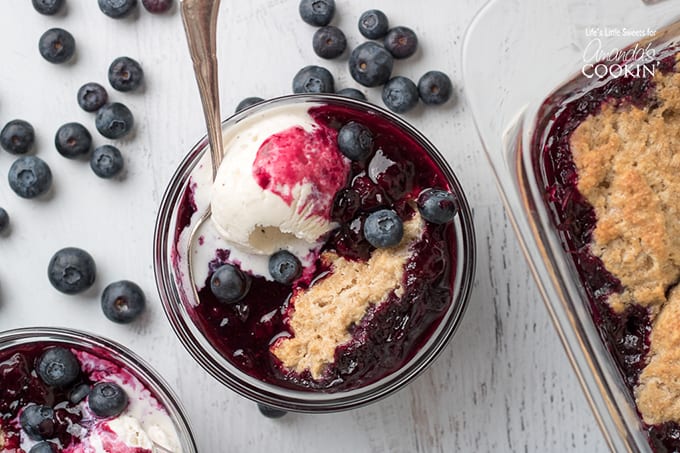 Topping this Blueberry Cobbler with vanilla ice cream is a must or at least whipped cream. The cold vanilla ice cream with the warm, Blueberry Cobbler makes such a classic dessert that can be enjoyed really on any holiday.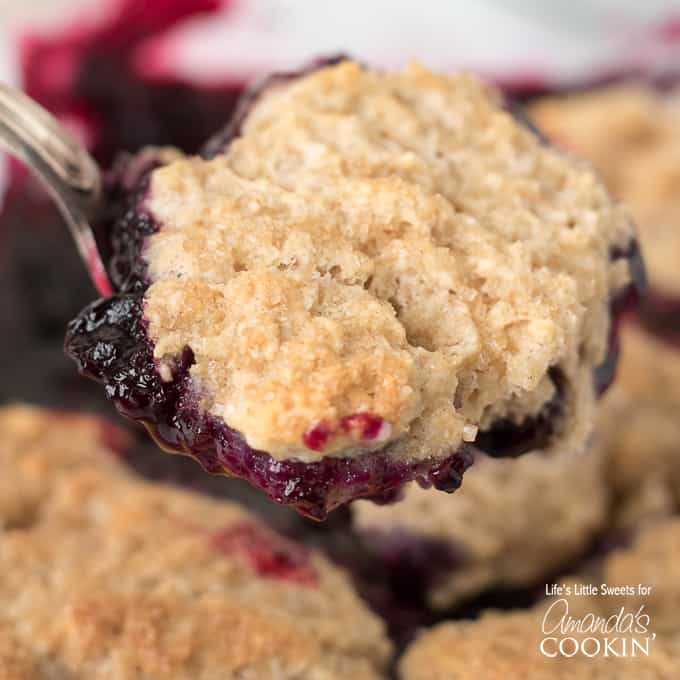 I personally love making this cobbler with fresh blueberries, especially after going blueberry picking when I have a lot on hand (since this recipe takes 6 cups). But don't let not having fresh blueberries deter you from making this recipe. You can make it with the same amount of frozen, unsweetened blueberries as well.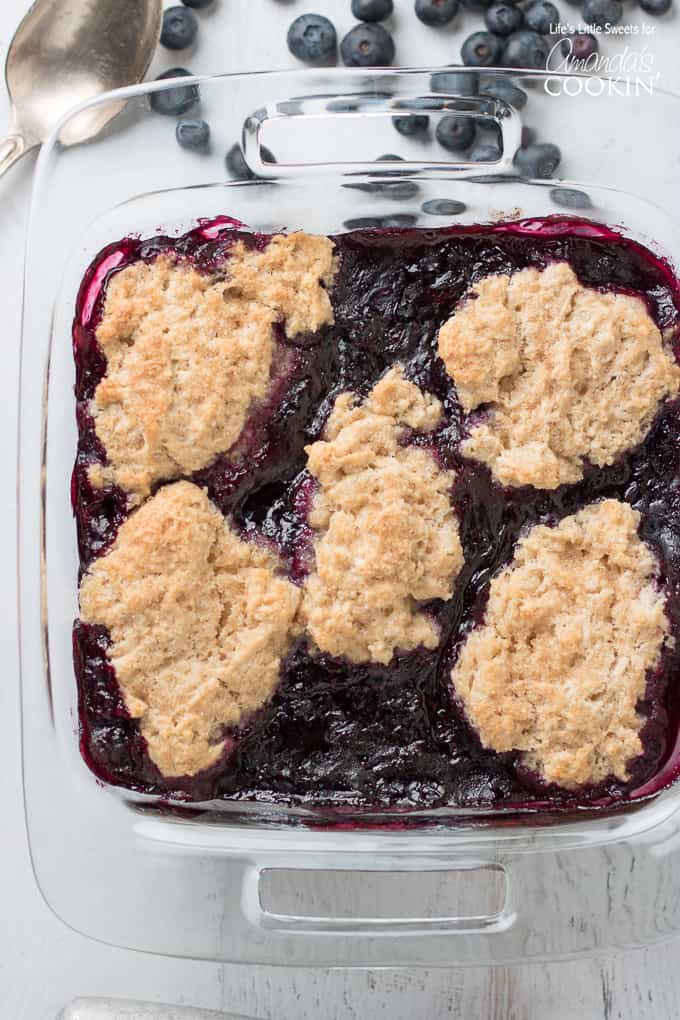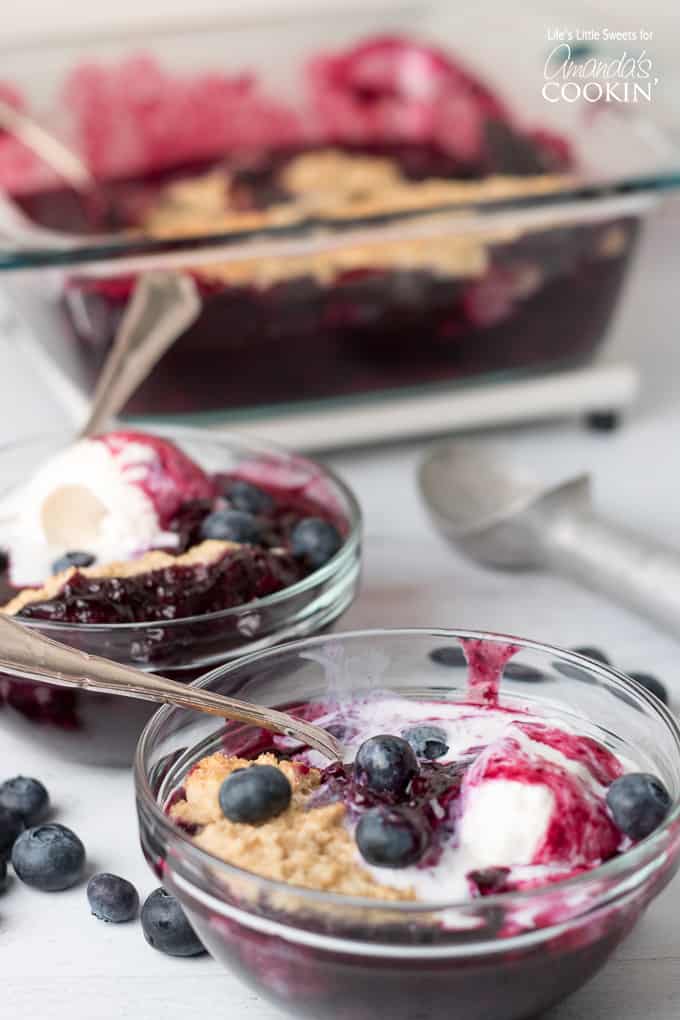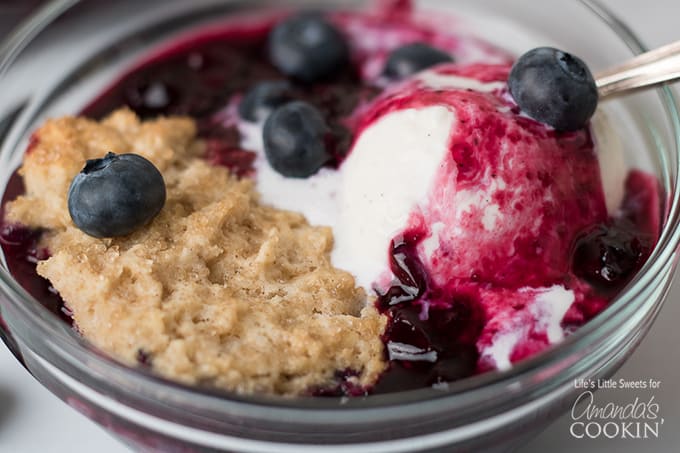 I know you will love this Blueberry Cobbler recipe!
Want more amazing blueberry recipes? Don't miss our Lemon Blueberry Galette. Filled with delicious blueberries, this galette is an easy version of a classic blueberry pie! The blueberry goodness doesn't stop there.
We have so many blueberry filled recipes here including some of our favorites- Blueberry Hand Pies, No-Bake Blueberry Cheesecake, Lemon Blueberry Trifle, and Blueberry Upside Down Cake!