This chipotle chicken soup was delicious and super easy to make! It's a great recipe to make in a pinch for a last minute dinner or lunch. The addition of avocado and chickpeas give this soup a yummy taste while still being loaded with good protein and healthy fats. You can also squeeze a little bit of lime over the top to add another punch of flavor to this spicy and filling soup!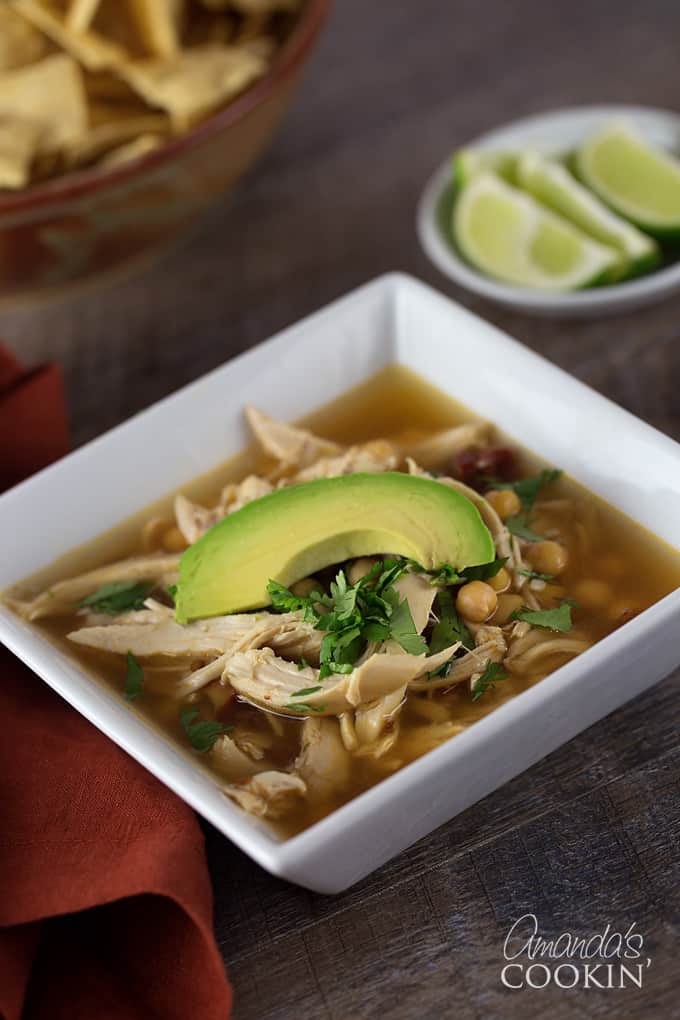 Easy Chipotle Chicken Soup
Doesn't soup give you that "warm" feeling? It does for me. Soup reminds me of cuddling up on the couch and getting comfy on a rainy, chilly, or snowy day. It's definitely a comfort food for so many people. That's another reason I liked this soup so much, it made me feel cozy and warm when the weather outside wasn't that. I think it helped that this particular soup was indeed, spicy. The chickpeas and chicken fill you up with protein and give you that full and satisfied feeling. Before you know it you'll be snoozing on the couch.
This recipe comes from the 300 Sensational Soups cookbook in which they suggested making crispy tortilla chips to accompany the soup. Just throw some of those crispy, golden, fried tortilla chips on the top and it adds the perfect amount of crunchiness to your soup. I've included the recipe on how to make them below.
Next time I make this soup I might add in some red potatoes or other vegetables to give it even more depth, so feel free to play around and add what you think would taste good!
There are affiliate links in this post. That means if you buy something from that link, I will earn a small commission, but it won't cost you anything additional.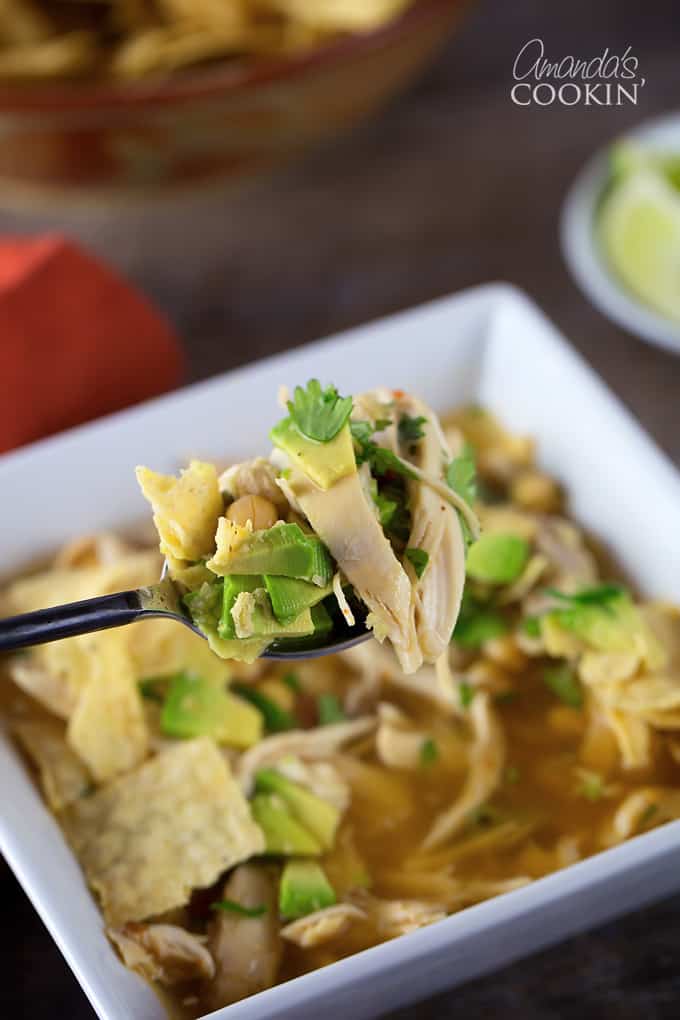 FIND THE PRINTABLE VERSION OF THIS RECIPE BELOW
Ingredients for Chipotle Chicken Soup
6 cups chicken stock
4 cloves garlic, thinly sliced
1 to 2 chipotle chili peppers in adobo sauce, minced
1/2 tsp freshly ground black pepper
2 14-oz cans of chickpeas, drained and rinsed
3 cups shredded cooked chicken
salt to taste
1/4 cup chopped fresh cilantro
1 avocado, diced
1 lime, cut into 6 wedges
Crispy Tortilla Strips (see below)
Crispy Tortilla Strips
Vegetable oil
6 6-inch corn tortillas, halved, then cut crosswise into matchstick-size strips
salt
In a saucepan heat 3/4″ oil over medium heat until it registers 350 F on a candy thermometer. Add tortilla strips, in 4 batches, and fry until crisp and lightly golden, 30 to 45 seconds. Using tongs or a slotted spoon, remove tortilla strips to a plate lined with paper towels. Season to taste with salt. Let cool and use within 3 hours.
Helpful Kitchen Tools
Click for 300 Sensational Soups cookbook!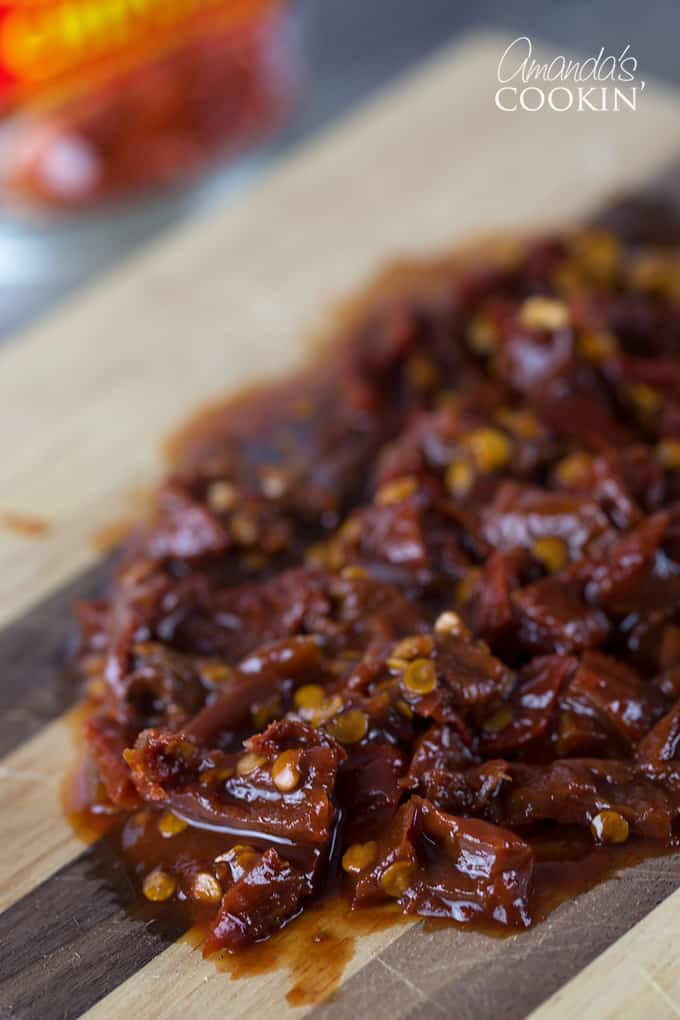 In a large pot, bring stock, garlic, chipotles to taste and pepper to a boil over medium-high heat. Reduce heat and simmer for 15 minutes to blend flavors.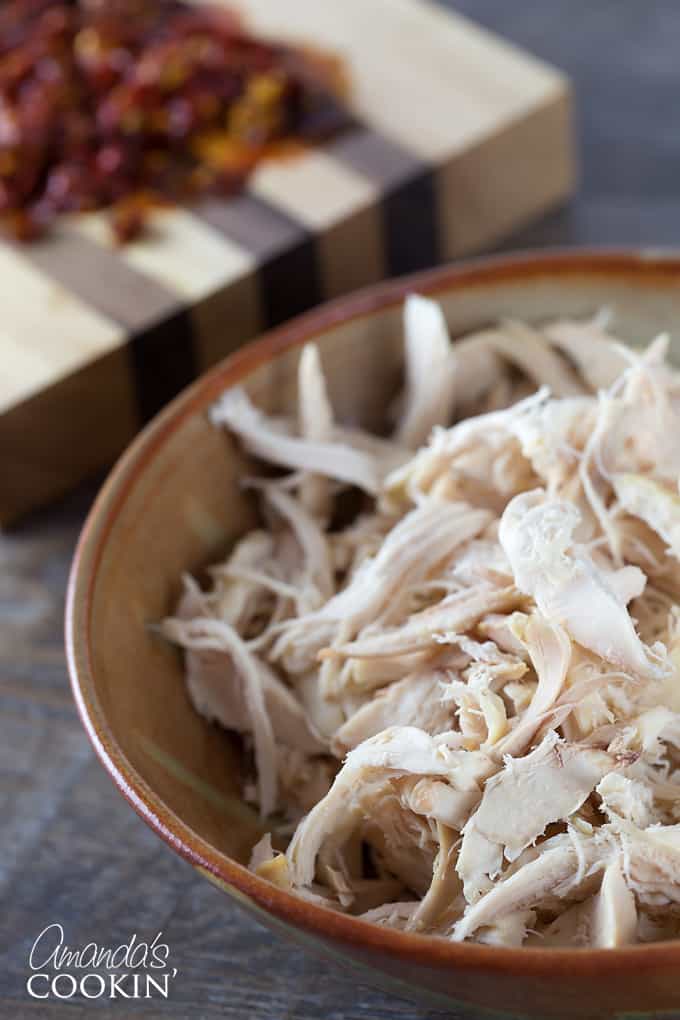 Add chickpeas, chicken and salt to taste.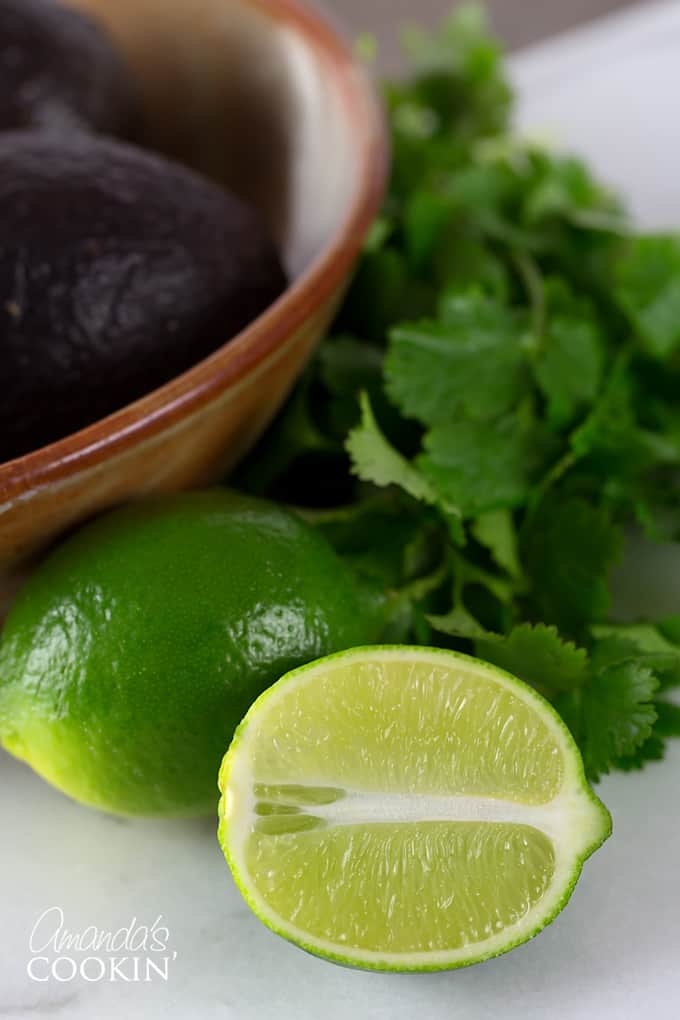 Ladle into heated bowls and garnish with cilantro, avocado, tortilla strips and lime wedges. Diners may squeeze the lime over their soup, if they desire.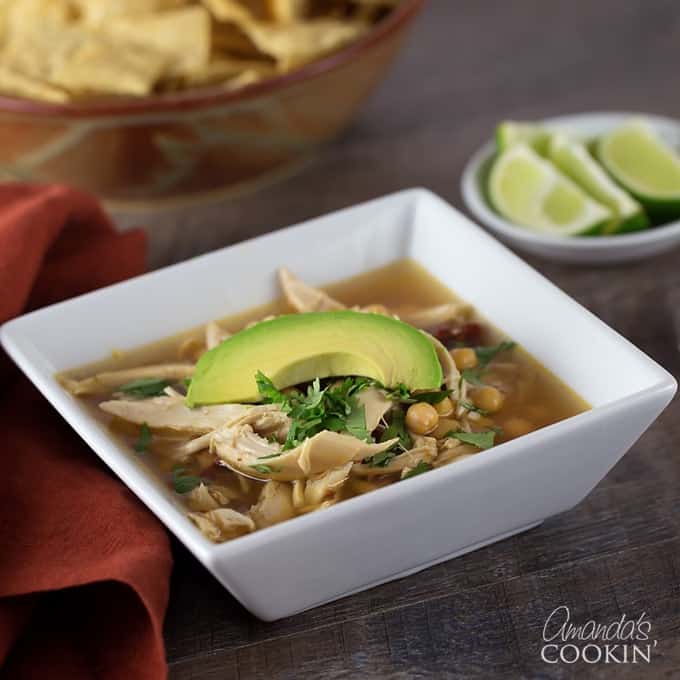 So yummy! I hope you all enjoy this spicy chipotle chicken soup. It's definitely a recipe to hang on to! What are your favorite soups to make?
Looking for more soup ideas for dinner or lunch? This Italian Sausage Tomato Orzo Soup is a popular and delicious soup! Also, I recently made this Asparagus Soup, and it was so good! I know I will be making that one quite often!
This post was originally published on this blog on Oct 22, 2008.