Love making pies but not all the careful perfection that comes along with it? You're going to love galettes! This  Lemon Blueberry Galette is a rustic and simple take on pie that's just as delicious as it is easy. Who doesn't love blueberry or lemon desserts after all?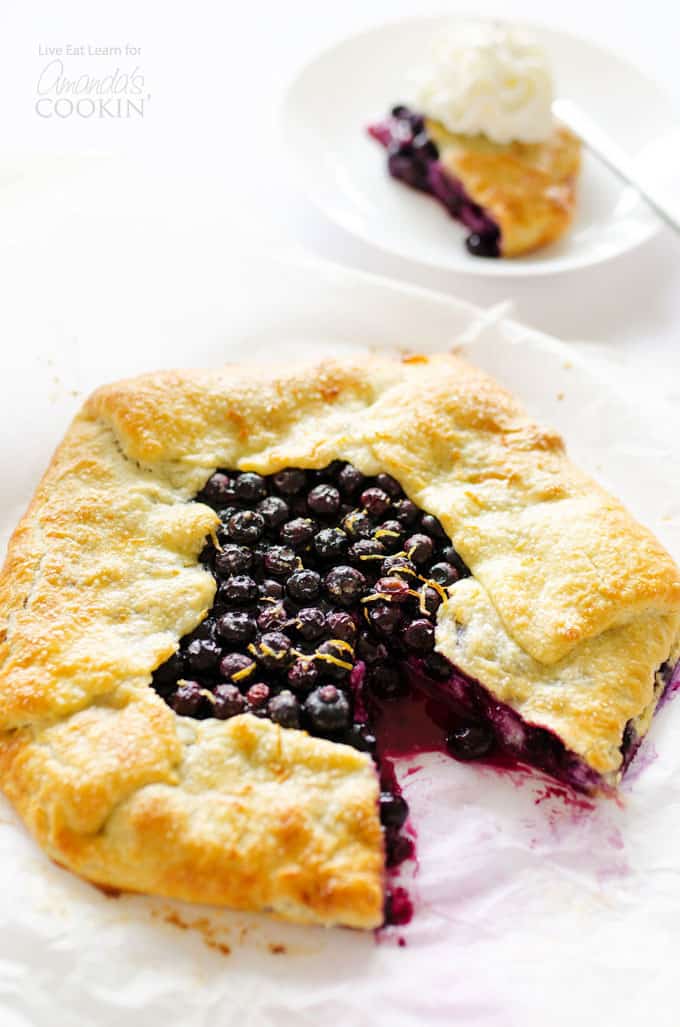 Lemon Blueberry Galette
I've always loved baking, in fact, baking really decadent, carb and fat-rich desserts were my introduction into the culinary world. Because what doesn't take good with loads of chocolate? I mastered the art of the perfect homemade cookies, brownies, bars…you name it. But when I got to pies, I froze. I would always turn into a nervous wreck, checking the oven religiously to ensure the pie hadn't collapsed or cracked or disintegrated. I even had a dream one Thanksgiving that my pie had completely evaporated! And I guess if a pie is my biggest concern, I'm doing pretty well.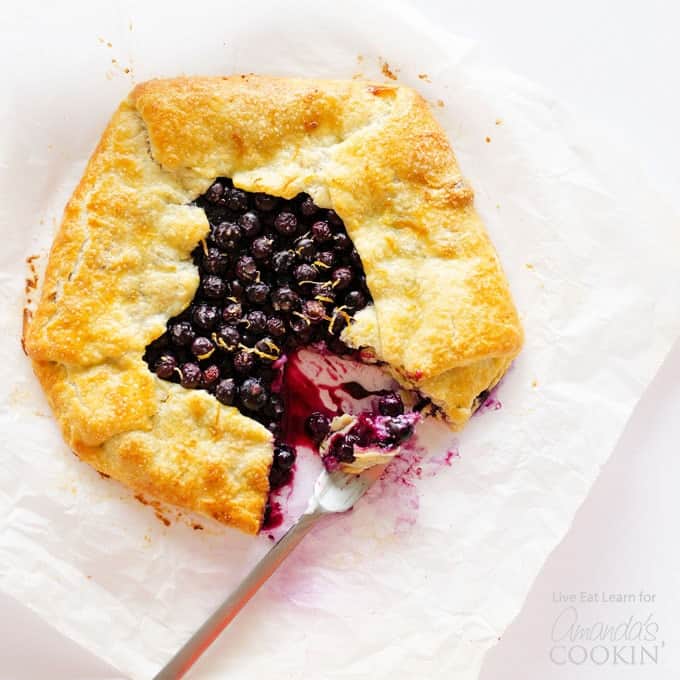 To make this Lemon Blueberry Galette Recipe you'll need:
1 ¼ cups flour
¼ tsp salt
8 Tbsp cold butter, cubed
½ cup ricotta cheese, divided
1 lemon
3 Tbsp cold water
1 egg, whisked
2 cups fresh blueberries
2 Tbsp cornstarch
3 Tbsp sugar (+ more for garnishing)
Pinch of salt
Kitchen tools you may find helpful: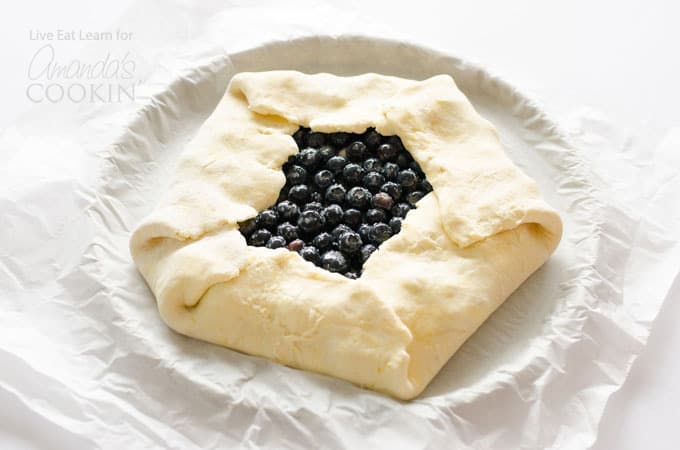 To make dough for your galettes, cut the butter into the flour then mix in the rest of the wet ingredients. Refrigerate it to make it nice and hard, then roll out. Slather on a bit of ricotta cheese for creamy goodness. Combine the berries with a bit of cornstarch (to thicken up the juices), sugar, lemon, and salt, then spoon over the ricotta covered pastry dough. Fold up into a perfectly imperfect galette and bake for 30 minutes. It's that easy! No worrying, no fuss.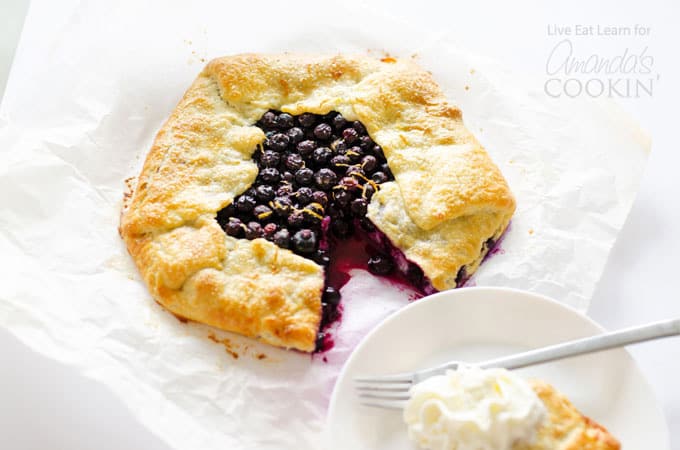 Galettes are the easy, laid-back cousin of pies. If a galette was a person, they'd be the one that wakes up 5 minutes before they need to go yet still manage to look good. So are you ready to meet galette?
How tasty would this pie be paired with a tall glass of homemade Strawberry Lemonade? If you're a big blueberry fan, don't forget to check out this Blueberry Breakfast Cake! It's one of the blogs most popular recipes, and is SO delicious! Or maybe you're feeling a healthier version to the galette family? Like this Vegetable Rainbow Tart. Filled with colorful veggies, this tart is not only vibrant but deliciously healthy!