I like to change my cocktails out as the seasons change – incorporating fresh seasonal flavors, such as plump blackberries, to liven things up! Today, I'm sharing with you a Blackberry Gin Martini – a cool twist on a classic cocktail.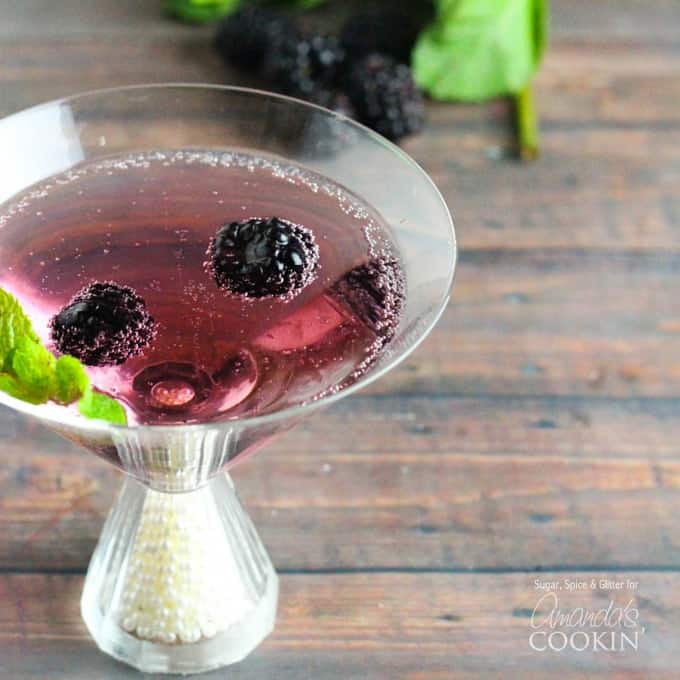 There are affiliate links in this post. That means if you buy something from that link, I will earn a small commission, but it won't cost you anything additional.
Blackberry Gin Martini
For this recipe, you're going to want to break out the bar kit if you have one, but it's not essential to a delicious martini.
You're going to want something to muddle (or "mash") the blackberries and mint into the the gin and vermouth, and then something to strain the mashed bits out of the drink leaving just the flavor and color. (You can potentially use the ice to muddle the berries and mint if you give it a really healthy shake, however that will water down your drink.)
This summer martini is best served ice cold, to really let that blackberry-mint flavor shine.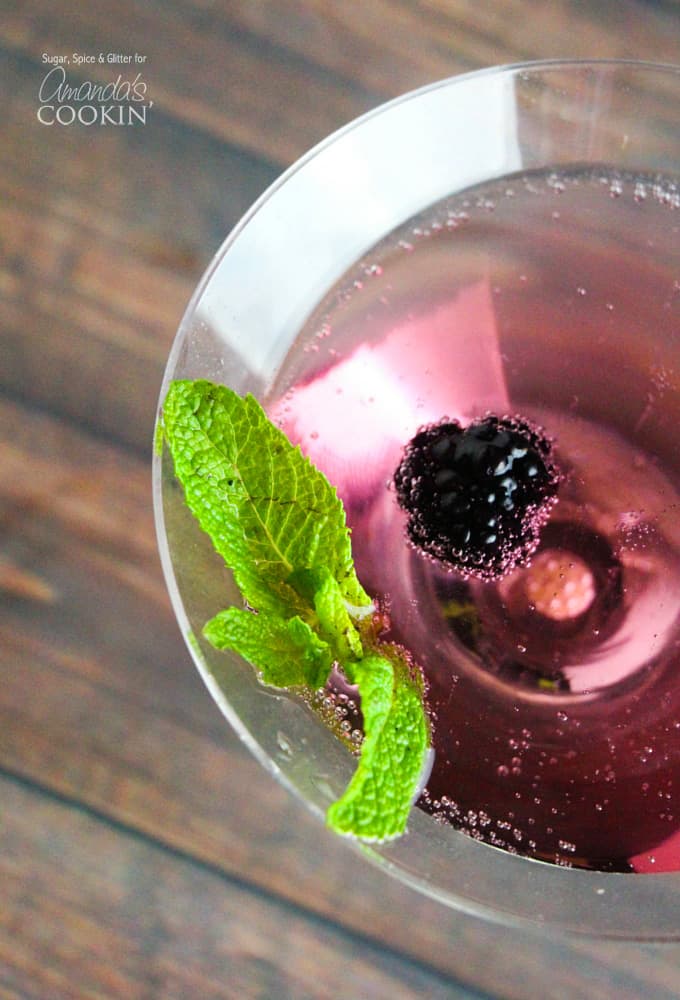 How to Make a Blackberry Gin Martini
2 ounces dry gin
1 ounce dry vermouth
Ice
5-6 blackberries
3 sprigs mint
THINGS YOU MAY FIND USEFUL:
To make, place all but 2 blackberries and 1 sprig of mint in a martini shaker. (Leave the rest as garnish.)
Muddle the blackberries and mint together to release their juices and flavour.
Fill the martini shaker with ice and pour over the gin and vermouth.
Shake well, strain, and garnish with the remaining mint and blackberries before serving.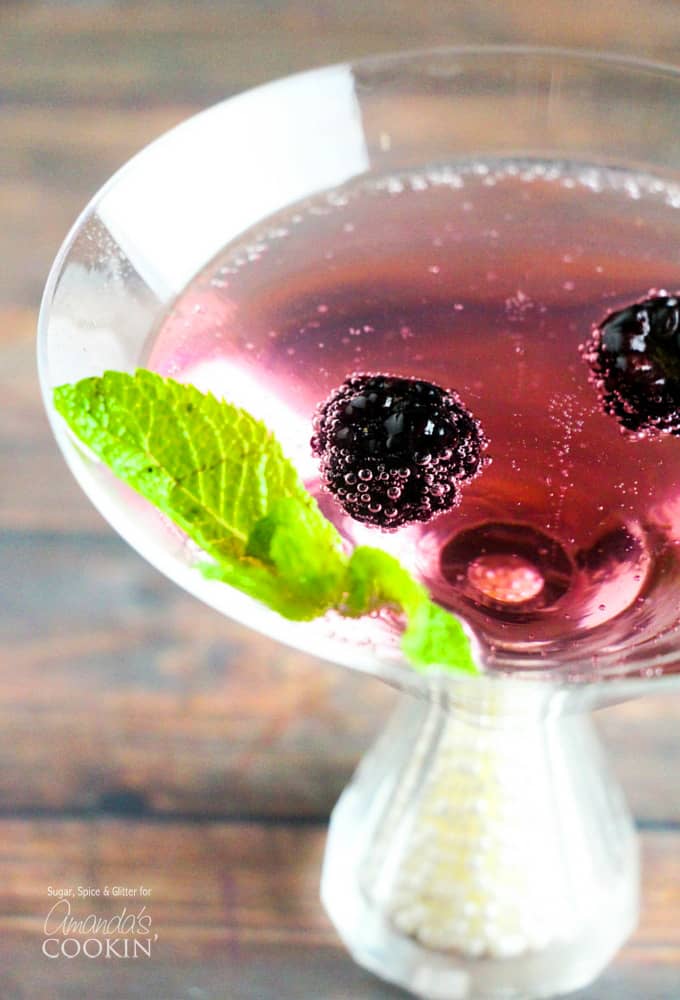 What are some of your favorite summer cocktails? Are you a gin martini fan?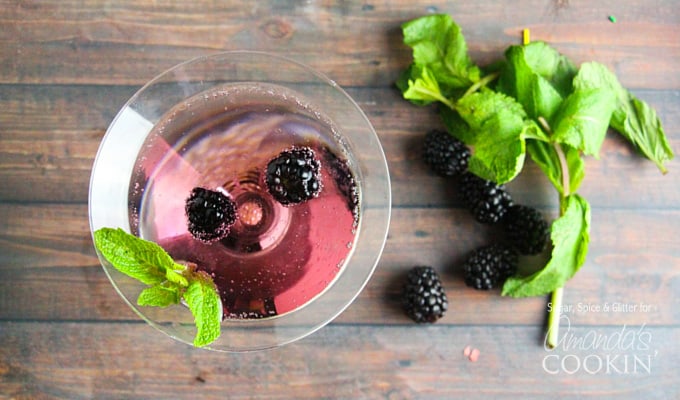 SCROLL DOWN FOR THE PRINTABLE VERSION OF THIS RECIPE
MORE COCKTAILS YOU WILL LOVE:
These bright and beautiful Blue Mermaid cocktails are perfect for a summer party!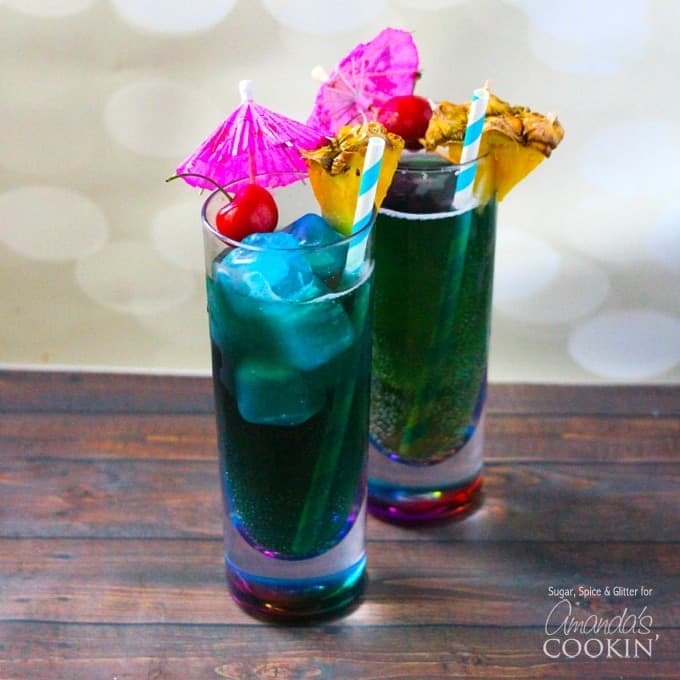 If hanging out by the pool is on your agenda this summer, be sure to print out this Pina Colada recipe!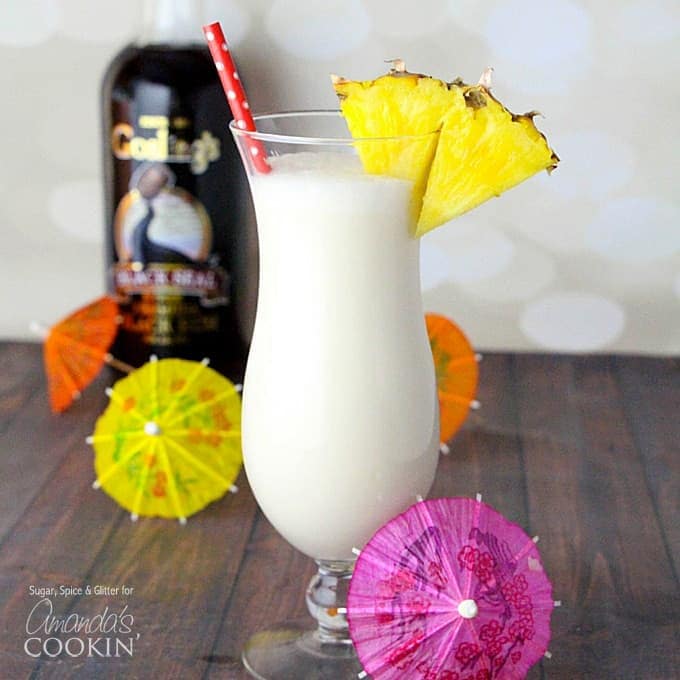 If it's a frosty coffee drink that makes you smile, you'll definitely want to try this Kahlua Frappuccino.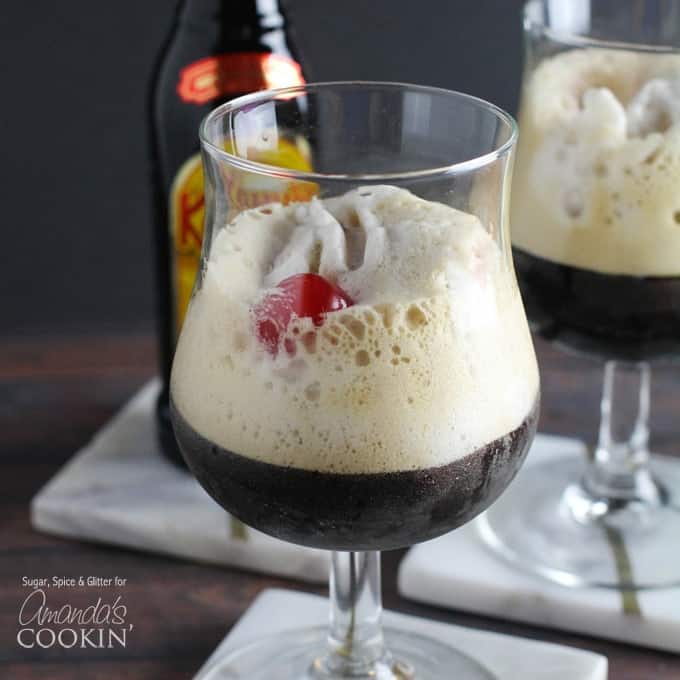 Want even more free recipes? Be sure to subscribe to my newsletter for FREE recipes and craft ideas sent to your inbox every week.