There is never a bad time of year for a cocktail, but they are absolutely perfect drinks for entertaining during Spring time. This Baileys Chocolate Martini is a delicious way to treat yourself (and some friends). Great for parties or gatherings, this martini makes a perfect dessert beverage and will have everyone wanting more!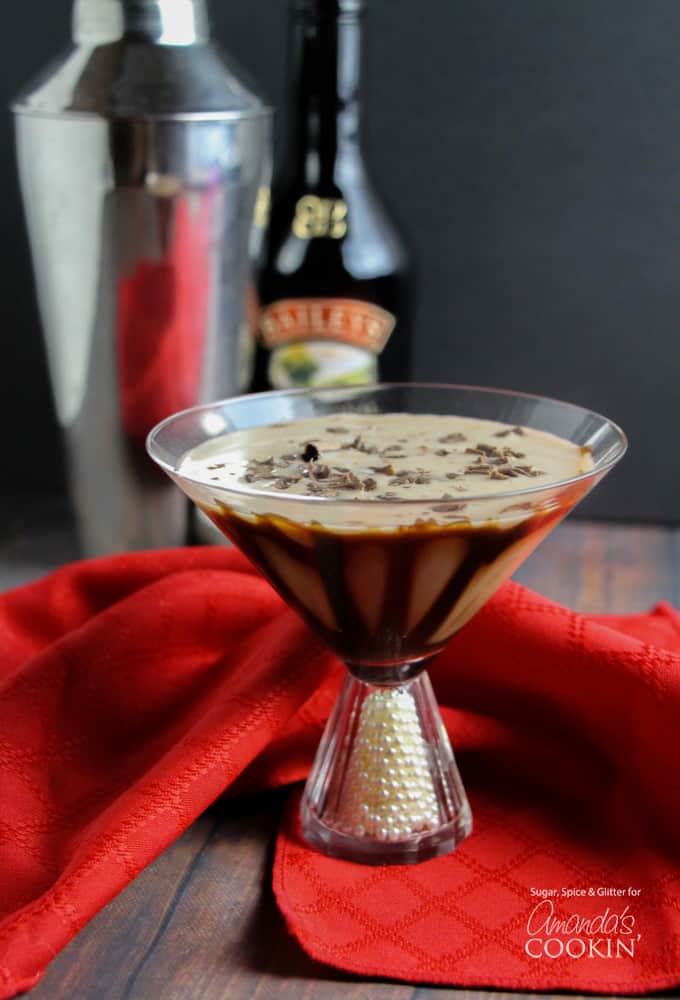 Baileys Chocolate Martini
This Baileys Chocolate Martini is creamy and smooth, just as you would expect from any cocktail featuring Baileys. It's kicked up a notch with a generous punch of chocolate flavor courteous of the chocolate liqueur, chocolate syrup, and even some chocolate shavings.
Just like with our 4-Ingredient Bailey's Chocolate Fudge , chocolate and Bailey's prove once again that they are a pair that is meant to be together. (I actually don't enjoy chocolatini's, but the addition of Bailey's makes this cocktail to die for!)
If you want to spice things up a bit, you can add an ounce of cinnamon liqueur (or cinnamon whiskey) to your cocktail shaker and a dash of cinnamon to the top of your finished Baileys chocolate martini.
Like most cocktails, this one is best prepared just before enjoying, but you can prepare the chocolate shavings in advance. I use a vegetable peeler on a solid piece of chocolate – like baking chocolate – and it works perfectly.
There are affiliate links in this post. That means if you buy something from that link, I will earn a small commission, but it won't cost you anything additional.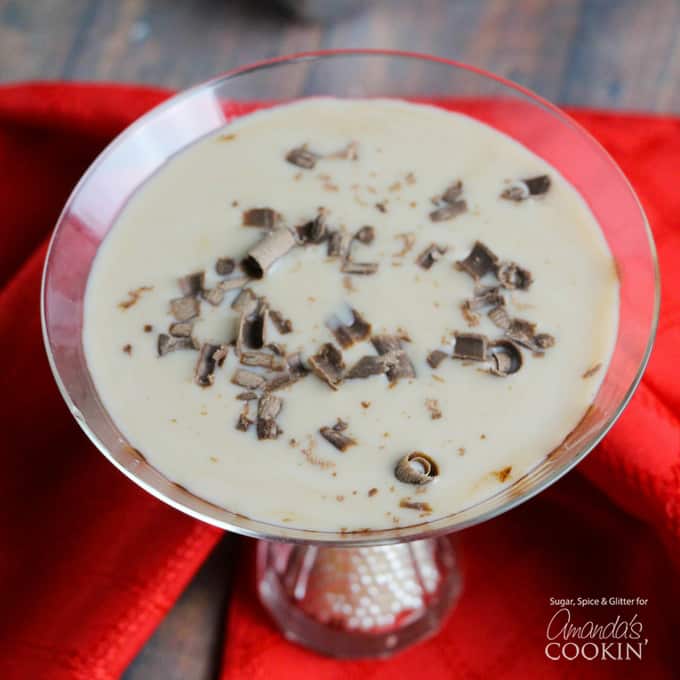 Ingredients to Make a Baileys Chocolate Martini
4oz Baileys Irish Cream Liqueur
2oz chocolate liqueur
Chocolate sundae syrup, for garnish
Chocolate shavings, for garnish
Tip: you can spice up this baileys chocolate martini with an ounce of cinnamon liqueur and a sprinkle of cinnamon on top.
Kitchen Tools You May Find Helpful: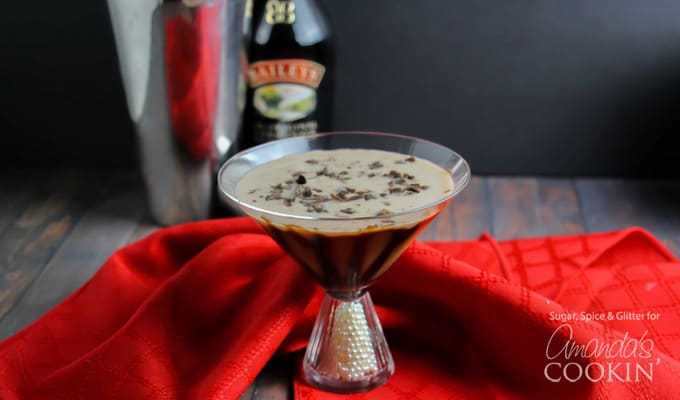 This Bailey's Chocolate Martini is a delicious cocktail with no bite, just a delicious creamy flavor made for easy serving and sipping. Looking for more amazing cocktail recipes? Check out this Butterscotch Milkshake Cocktail or this Cupid's Cocktail!